Best Colleges for Finance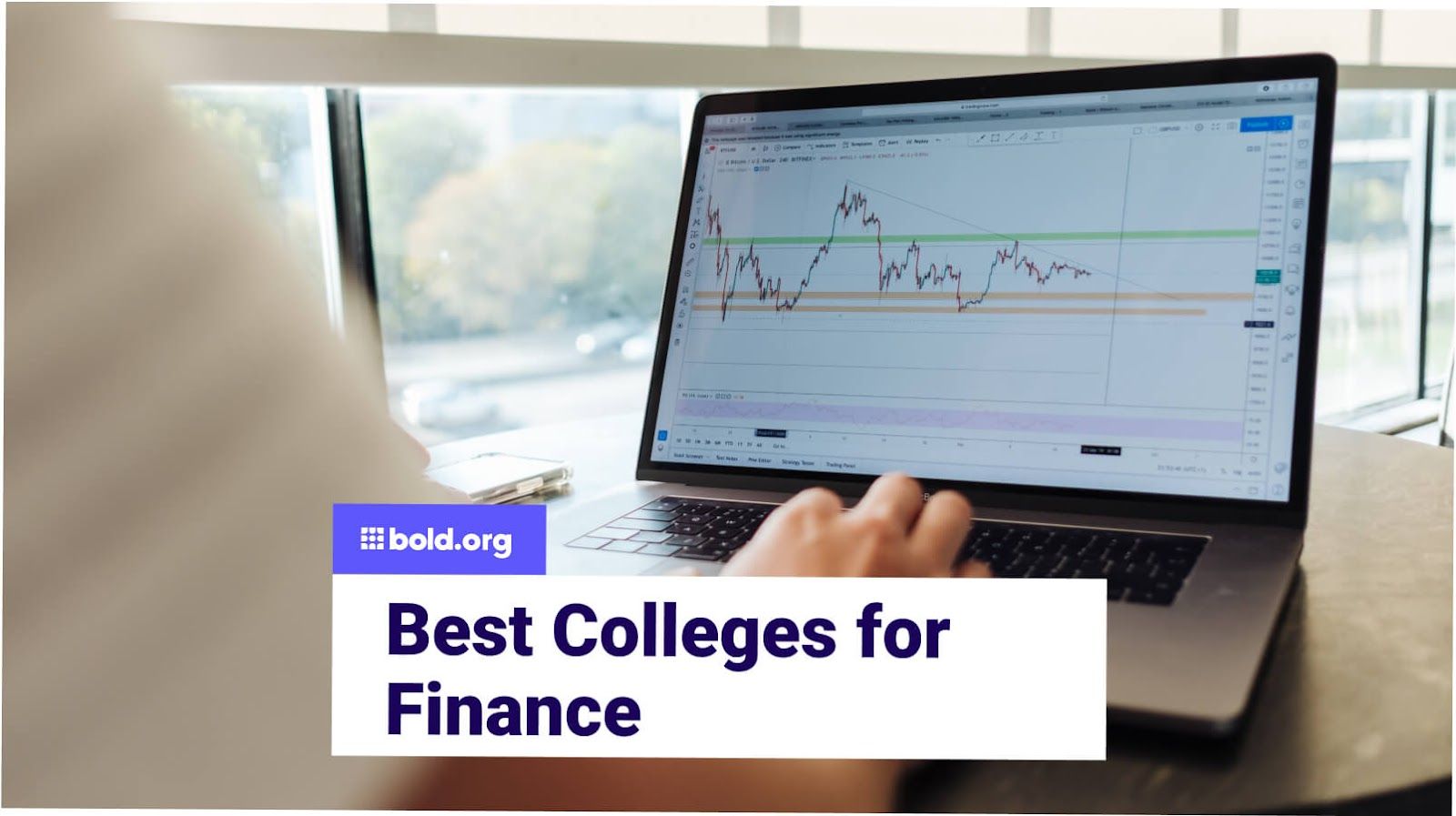 Top scholarships with upcoming deadlines
Have you been contemplating a future in finance? The decision of which college to attend for your finance education holds immense significance. A reputable institution can significantly impact and mold your prospective finance career in multiple ways.
Finance remains one of the most sought out professions in the world, as jobs in the field are vital to the world's economy. If you are pursuing a degree in finance, it might be overwhelming deciding which colleges are worth applying to and how to differentiate them to find the best one for your future.
Get Matched to Thousands of Scholarships
Create your Bold.org profile to access thousands of exclusive scholarships, available only on Bold.org.
Create Free Profile
Any student interested in pursuing a career in finance should strive to receive their education at the best finance college possible. Like any other career, choosing the right college to pursue your education is crucial. A reputable college can shift your career in several ways. Deciding where to get your degree in finance should prompt extensive research on the best schools.
This Bold article will be a great support in your search, as it will further explore why this college decision is so important, key factors to consider when making your decision, as well as the top 10 colleges for finance in the United States, how to compare them, career opportunities after graduation, and tips to prepare for admission. Let's dive in!
Create a Bold.org profile and use the scholarship search feature to access hundreds of exclusive scholarships.
Understanding the Importance of Choosing the Right College for Finance
College and university are how you will acquire the preliminary skills and knowledge to be a competitive candidate for your respective line of business. The stronger the curriculum, the better your chances of success in your future endeavors. A stellar program will have a higher probability of providing you with more access to learning the necessary information as well as more helpful networking opportunities to excel in the industry. Additionally, employers often assess college reputation and difficulty when reviewing job applications and determining your candidacy. Given its influence, weighing your options carefully before deciding is critical.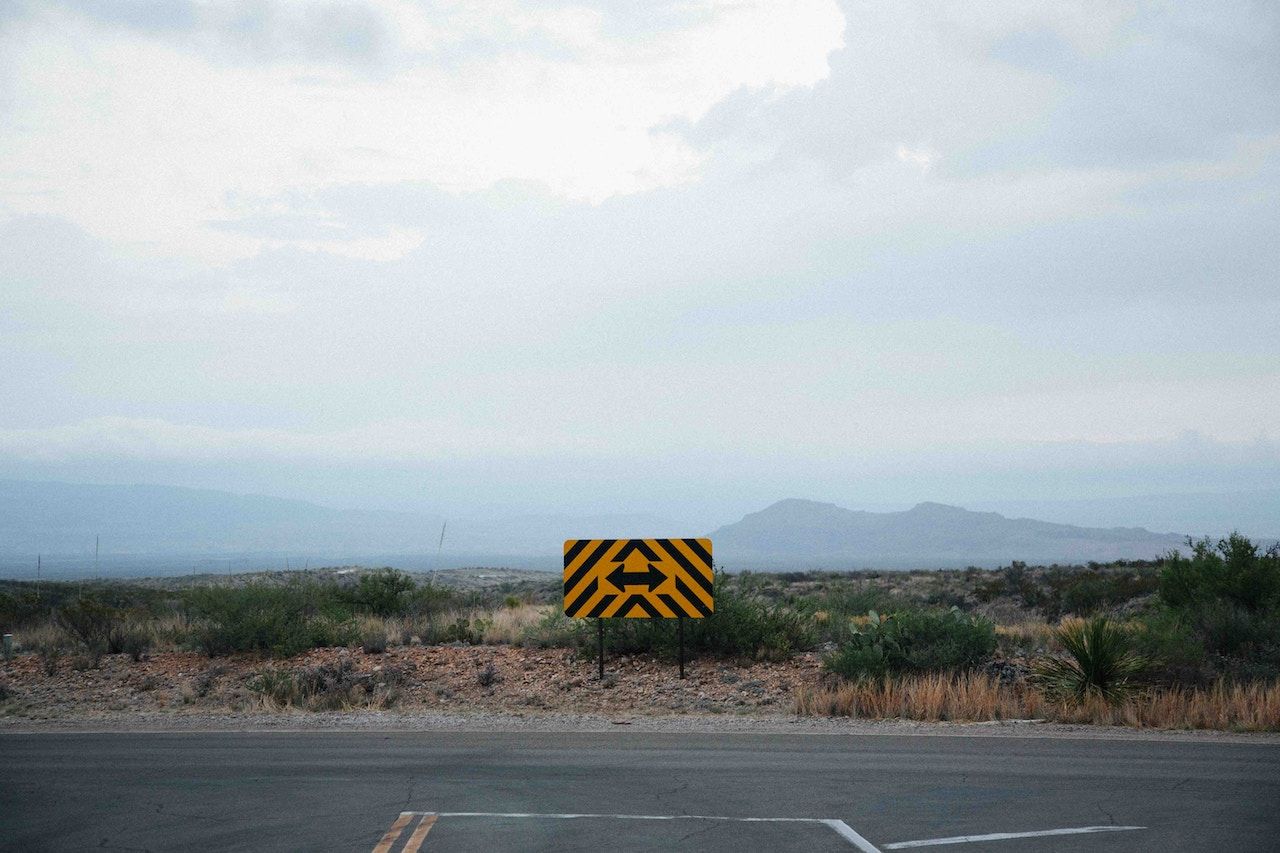 The Role of a Good College in Shaping Your Finance Career
While completion of a finance major at any highly regarded institution will teach the right curriculum, it goes well beyond that. Top business schools often have larger funding, providing greater access to resources that will equip you with a comprehensive educational experience ensuring mastery before obtaining your first job. To ensure this, faculty members are frequently industry experts, the best in the field, with valuable insights and guidance not offered elsewhere.
The experience and practical knowledge these educators bring to the school are irreplaceable, making the material more engaging, valuable, and relevant. Furthermore, due to their affiliation in the field through their past career paths, they have connections with professionals in the finance industry, which can open opportunities for internships, mentorships, and job opportunities. It may provide an outlet to answer questions regarding the field or receive a more representative understanding of potential roles.
Strengthening these relationships will provide you with a unique hands-on experience and exposure to the inner workings of the finance industry early on. Acquiring this practical knowledge gives you a competitive edge when entering the job market.
A strong alumni network is another valuable asset of studying at a good finance college. Strong alumni networks are usually a result of organizations that foster a great community and knowledge. Alumni tend to stay engaged with their universities when they feel more attached to them in a passion for giving back to something that provided them a lot.
Alumni are great people to network with and serve as great relationships to provide guidance, mentorship, and career opportunities worldwide. Given their similar experience and commitment to the school, they are aware of all the challenges and opportunities. By connecting with alumni, you can learn from their journey with the finance industry to strategically act accordingly.
Top 10 Colleges for Finance in the United States
To help stimulate your search, you should explore one of these top 11 colleges for finance in the United States. These schools are recognized for their finance programs and have produced successful professionals.
Overview of Each College's Finance Program
1. University of Pennsylvania:
A part of the Ivy League, the University of Pennsylvania's Wharton School has built quite a reputation as one of the best finance colleges in North America. The curriculum offers a comprehensive finance program that helps students excel in various aspects of finance, including corporate finance, investment management, financial management, and international finance.
Wharton's finance program is recognized for its rigorous curriculum and real-world application that adequately prepares students for the future. Here, students have an amazing opportunity to learn from renowned faculty members with extensive finance industry experience.
If contemplating this school, explore Pennsylvania scholarships to support your collegiate journey.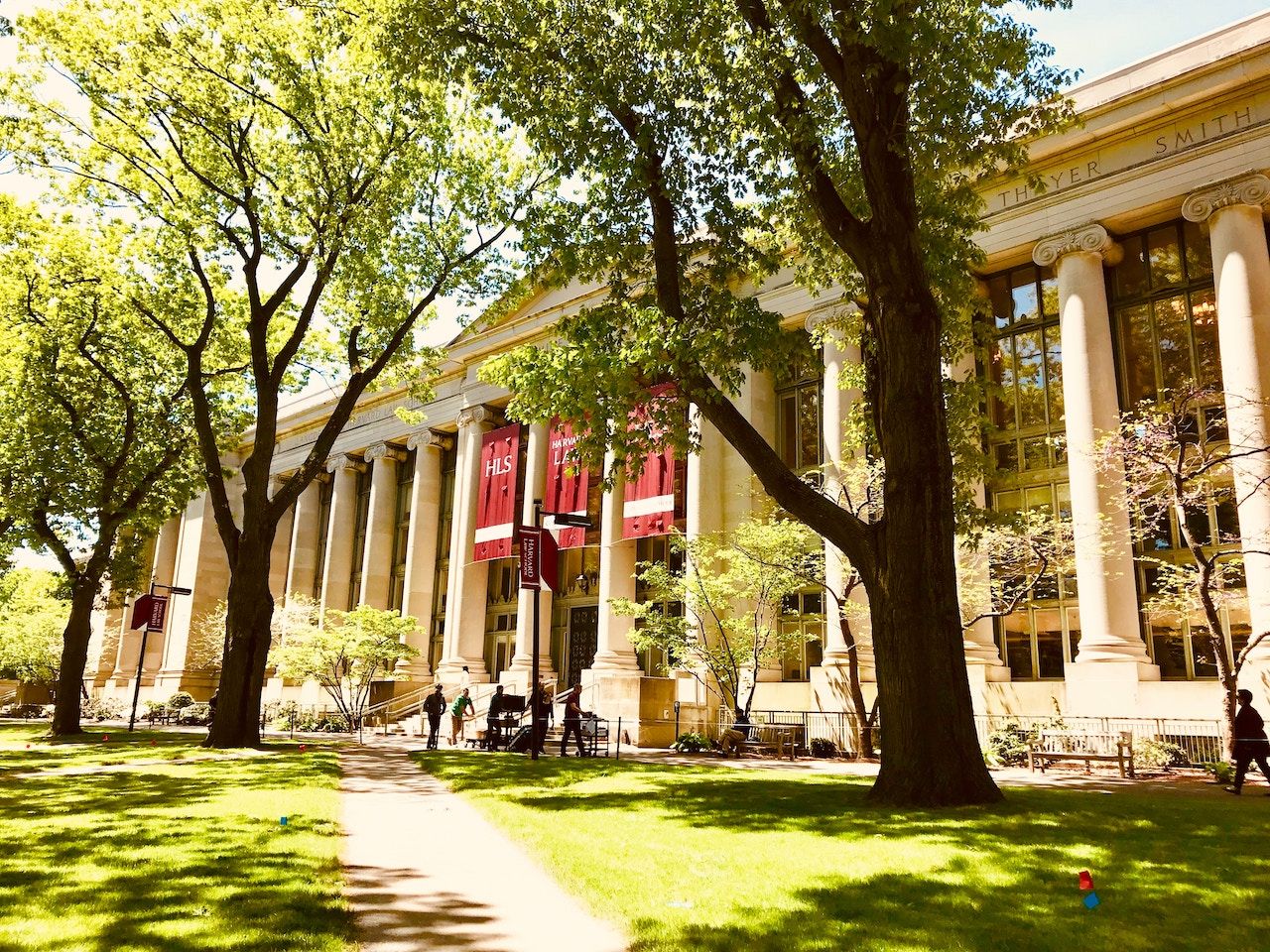 2. Harvard University:
The Harvard Business School is another great option as it also provides an extensive finance curriculum focusing on analytical thinking and practical application. The private institution was tailored so students could graduate with the skills and knowledge needed to excel in the finance industry.
In fact, Harvard graduates have one of the highest salaries upon graduation. With numerous specializations in finance to choose from, the program offers a large variety of finance courses, including advanced topics such as derivatives and risk management.
If contemplating this school, explore Massachussettes scholarships to support your collegiate journey.
3. Massachusetts Institute of Technology:
The MIT Sloan School of Management provides a curriculum that bridges the connection between STEM and finance by providing unique quantitative finance and financial engineering opportunities.
The program has made its name given its strong emphasis on data-driven decision-making and its integration of technology in finance. Unlike any other university, students can learn from faculty members at the forefront of financial research and innovation.
If contemplating this school, explore Massachussettes scholarships to support your collegiate journey.
4. Stanford University:
Stanford Graduate School of Business provides a finance program that combines theory and practice to develop well-rounded finance professionals. In Silicon Valley's heart, Stanford students can innovate new finance advancements. Stanford's finance program is known for its experiential learning opportunities, such as case studies and simulations, which allow students to apply their knowledge in real-world scenarios. The program also offers access to a vast network of alumni who are leaders in the finance industry.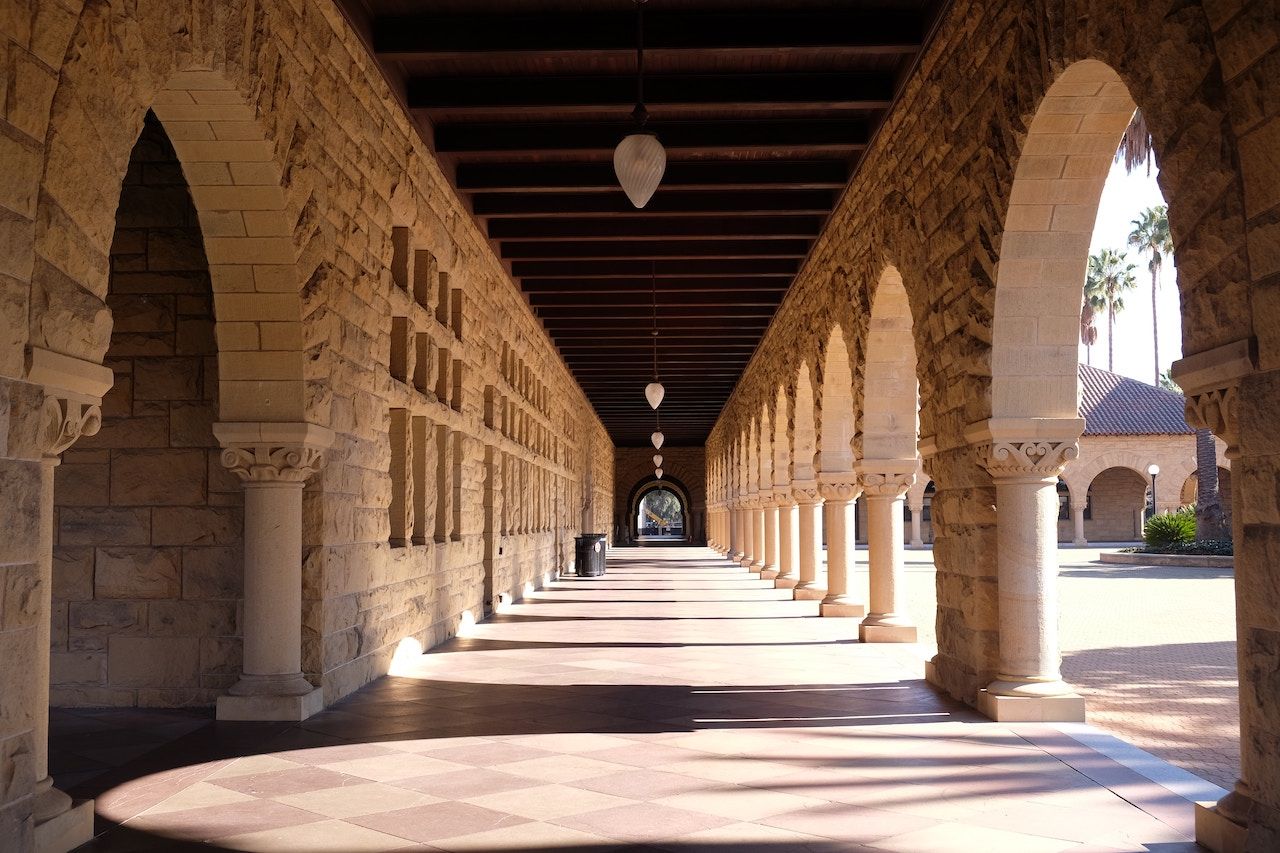 If contemplating this school, explore Stanford scholarships to support your collegiate journey.
5. Boston College:
Boston College offers one of the best undergraduate finance programs in the country. Solidifying a position in the top 10 programs for the past years, Boston College provides a rigorous curriculum with a multitude of training opportunities.
The faculty consists of world-renowned experts who train and teach students on the ins and outs of the field. Furthermore, the close-knitted community that Boston College fosters has resulted in a strong alumni network with many graduates pursuing a finance career worldwide.
If contemplating this school, explore Massachussettes scholarships to support your collegiate journey.
6. University of Chicago:
The University of Chicago's Booth School of Business offers a finance program that emphasizes analytical skills and provides opportunities for hands-on learning. The program is best recognized for its rigorous curriculum, which includes courses in financial modeling, investment analysis, and risk management.
Furthermore, to stimulate their learning, students can access state-of-the-art financial software and databases to enhance their learning experience. The hands-on approach that the university encourages allows students to properly dip their toes into the industry.
If contemplating this school, explore Illinois scholarships to support your collegiate journey.
7. Columbia University:
The Columbia Business School's finance covers an extensive range of finance topics, including finance theory, investment banking, and risk management. It is recognized as one of the best finance programs because of the strong faculty of experts in their respective fields. Given its in New York City, a financial hub, students have greater chances of obtaining internships and networking events.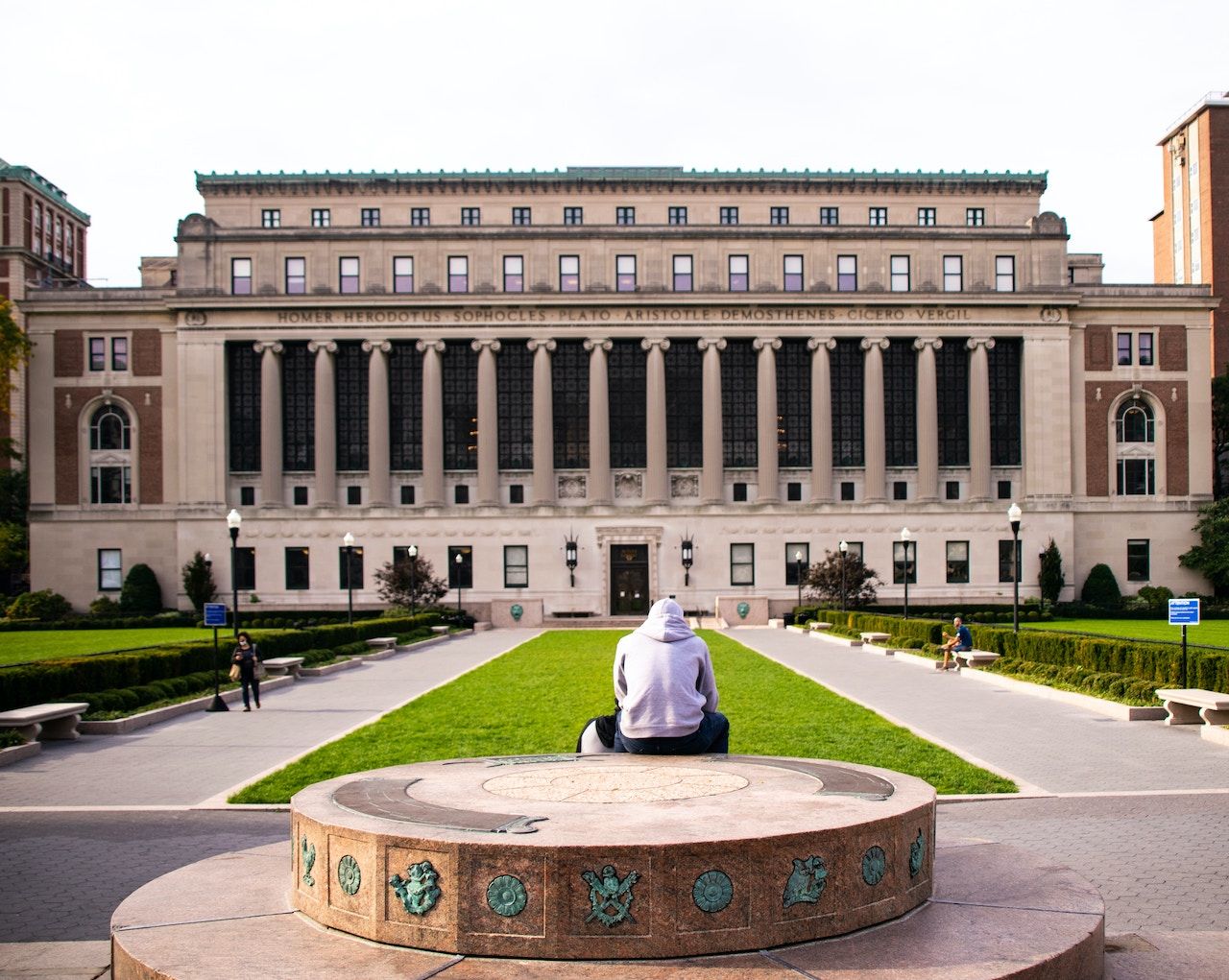 If contemplating this school, explore New York scholarships to support your collegiate journey.
8. New York University
Another great university in New York City is New York University. The Stern School of Business' finance curriculum combines a strong foundation in finance with experiential learning opportunities. The finance program is known for its emphasis on practical skills, such as financial modeling and valuation. Students can access various finance-related clubs and organizations, which provide networking opportunities and hands-on experience.
If contemplating this school, explore New York scholarships to support your collegiate journey.

9. University of California, Berkeley:
The Haas School of Business' finance program focuses on financial analysis, valuation, and investments. The knowledge that can be acquired at Haas prepares students for success. Its emphasis on quantitative skills gives students a new perspective on the industry and a unique understanding before working full-time.
Additionally, there is access to cutting-edge financial research and resources and numerous opportunities to engage with industry professionals through guest lectures and workshops.
If contemplating this school, explore California scholarships to support your collegiate journey.
10. University of Michigan:
In the University of Michigan's focus, the teachings emphasize theoretical knowledge and practical skills. Ross' finance program is notorious for its comprehensive curriculum covering financial markets, corporate finance, and investment management. Students can access various co-curricular activities, such as finance competitions and industry conferences.
If contemplating this school, explore Michigan scholarships to support your collegiate journey.
11. University of Southern California:
The Marshall School of Business in Los Angeles prepares students for various finance careers. The program is recognized for its strong focus on experiential learning, with many opportunities for students to obtain internships, case competitions, and industry projects. Similarly, the program also offers a variety of specialized finance courses, allowing students to tailor their education to their specific interests.
If contemplating this school, explore California scholarships to support your collegiate journey.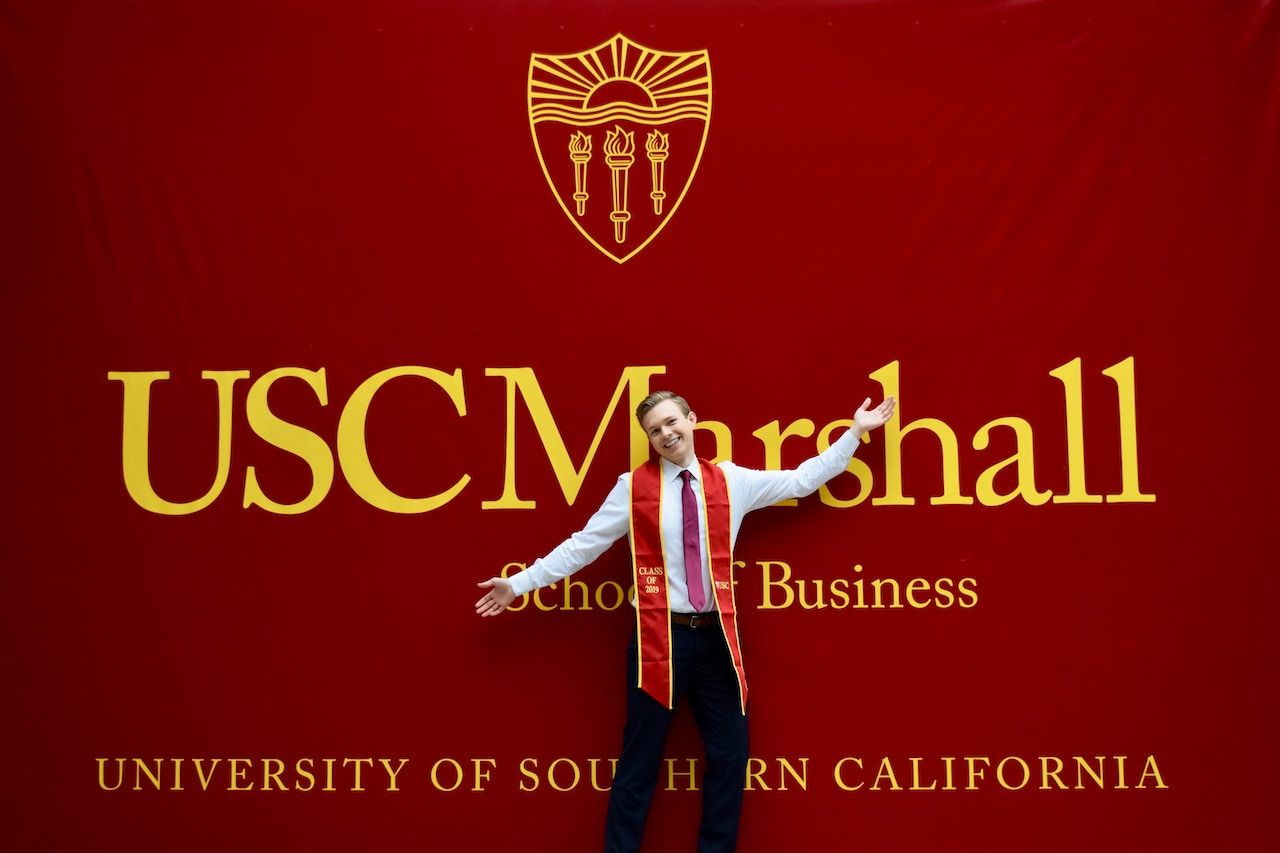 There are many schools to choose from, each offering unique aspects that differentiate themselves from one another. While there might be no perfect school, there might be the best one based on your interests and career goals. Regardless of your career path, completing a finance degree at any of these top 10 colleges can pave the way to a successful career in finance.
Comparing the Top Finance Colleges
With the many schools to choose from, finding the best one for you might be overwhelming. While finding the most reputable colleges in the field is the first step, it is crucial to consider various factors to narrow down the list in the future.
Tuition Fees and Financial Aid Options
One of the crucial factors to consider when comparing finance colleges is the cost. With American graduates accumulating over $1.75 trillion in student debt, you must be cautious about allocating your money toward educational expenses. Spending too much could either put you in a difficult financial situation in the future or strain your budget towards other expenses heavily.
Tuition fees may vary significantly from one college to another, so it is important to look at your financial aid package to see which one is feasible long term. When selecting, avoid becoming too attached to the school itself and try to determine which ones are more affordable.
Furthermore, if that price tag is too big, do not feel pressured to take on that hefty amount alone. In fact, numerous resources such as scholarships, grants, and work-study programs can provide greater financial liberty. Enough aid from outside programs can open doors, making more expensive schools manageable.
Specifically, Bold.org is a great platform committed to helping students fight student debt while making reaching their dream aspirations easier. Scholarships featured on the Bold.org page are updated daily, each catering to various individuals.
Set up a Bold.org profile and leverage the scholarship search function to gain access to numerous exclusive scholarships and find which ones you qualify for today!
Many colleges also offer merit-based scholarships based on academic performance, while others provide need-based financial aid for those who require assistance. Explore all possibilities and make an informed decision based on your financial situation.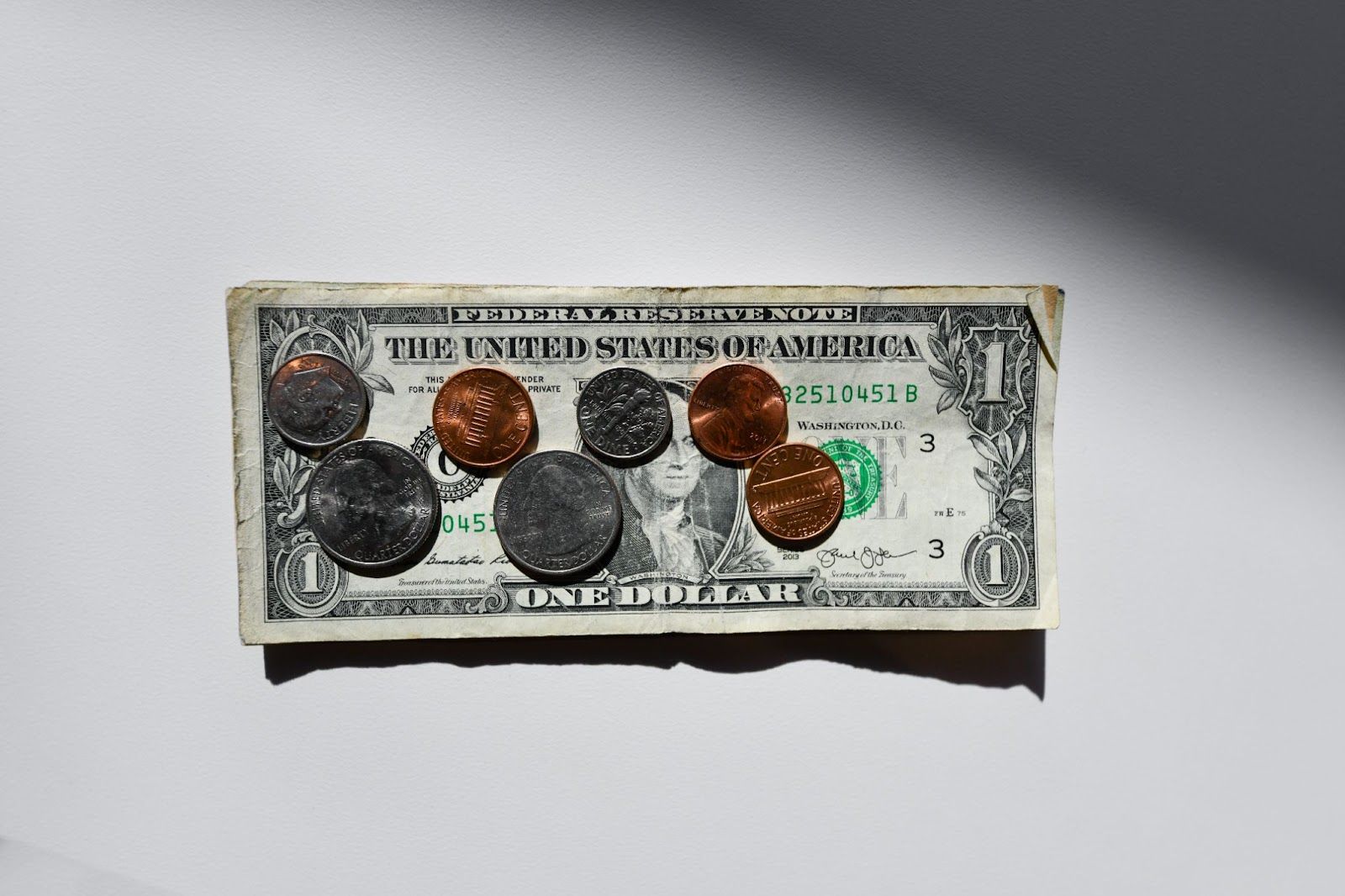 Admission Requirements and Acceptance Rates
Every finance college is unique, so each will have its own admission requirements and acceptance rates. Often, more reputable colleges have more demanding requirements and lower acceptance rates. To be a competitive applicant, you must ensure that the application fits the school being applied to. Before applying, take enough time to thoroughly review the requirements and evaluate your eligibility for admission accordingly.
For example, some colleges might emphasize academic achievements more, while others may prioritize extracurricular activities or personal statements when selecting a new class. Understanding every school's specific criteria can help you tailor your application to increase your chances of acceptance.
Additionally, take note of the differing acceptance rates to gauge a rough idea of your chances of being accepted into the program. Colleges with highly competitive programs usually have low acceptance rates, while others have a more inclusive approach. It is easy to apply solely to the top schools. Still, it is crucial to balance applying to prestigious institutions and other schools to ensure you have a realistic chance of acceptance.
Student Life and Campus Culture
Student life and campus culture are other important factors to consider when comparing finance colleges. Every college has its own unique atmosphere and extracurricular activities. You might find that some ambiances are more inviting than others. Every college's social scene is vastly different. Some colleges have a vibrant and active student body and numerous clubs and organizations that cater to various interests. While others may have a more laid-back environment, focusing on creating a supportive community.
Consider your personal preferences and interests before evaluating each college's student life. Do you enjoy a more competitive, fast-paced environment or a more collaborative and relaxed atmosphere? Are there specific clubs or organizations that align with your passions and hobbies? For example, culture clubs can be a huge part of one's experience, but some schools may not offer it.
Moreover, it's worth exploring campus resources and support services. One of the most incentivizing aspects of college is considering what the university can do for you. Inquire whether the college provides career counseling and internship opportunities. Are there networking events or alumni connections that can help you kickstart your finance career?
These additional bonuses can greatly enhance your educational experience and provide valuable opportunities for professional growth.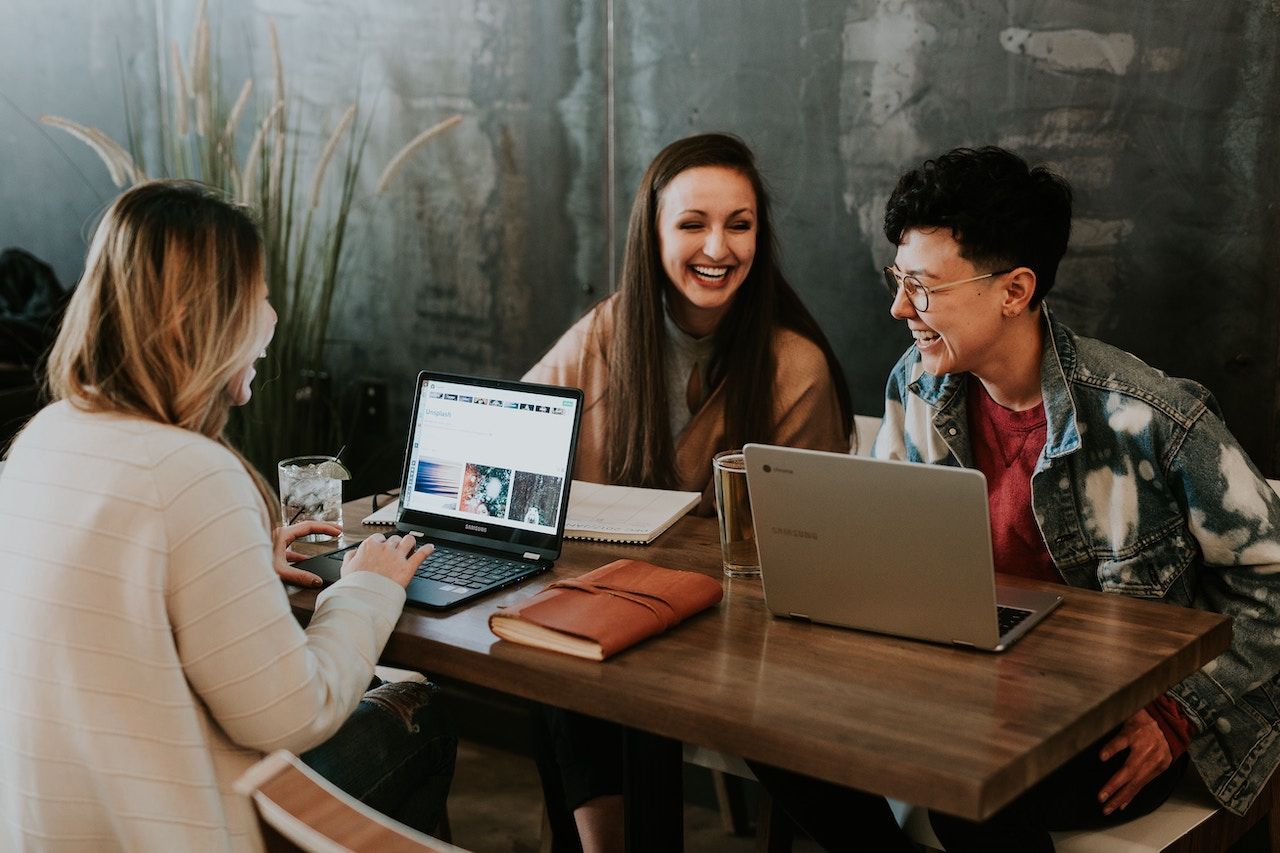 Tips For A Successful College Application
When applying to top finance colleges, it's essential to submit a strong application. Some tips to ensure a successful application include thoroughly researching each college, showcasing your passion for finance, seeking advice from mentors or counselors, and proofreading your application to avoid errors.
Start Early
Most colleges set their deadlines from late fall to early spring but open their applications the summer before. It is best to get a head start on the application considering how many schools will be applied to and to ensure that all requirements are met.
Obtain Strong Letters of Recommendation
Most schools will ask students to present a letter of recommendation written by a trusted individual. Generally, these letters are written by tutors, professors, school supervisors, coaches, or any other leaders. When choosing who to ask to write yours, ensure that they will be able to speak positively about your strengths. This aspect of application may be weighed heavily, as it gives admission officers a look at how you impact others.
Craft a Stellar Personal Statement
Personal statements are the only opportunity you receive to advocate for yourself directly to the admission officers. It allows students to provide the personality behind their scores and discuss their background. It is crucial that essays accurately answer the prompt and stay within the word limit. While sticking to the prompt, discuss what drives you to study finance at that particular school.
Highlight Your Strengths
Admission officers probably go through hundreds of applications a day, so you want to make sure that you are highlighting your achievements throughout the information you have presented. Do not be afraid to stand out and showcase all your great work to support that notion.
Fulfill All Application Requirements
Since each college's requirements vary, misplacing which schools require what is easy. However, schools might completely throw away your application if it fails to pass all the checks. Double check every school's expectations on their website before turning it in.
Be Yourself
Financial institutions want a diverse student body and want to hear about your unique experiences. Please stay true to yourself because the right college will choose you.
Given all the financial planning that goes into it, choosing the right college is a critical decision that can shape your future finance career. Remember, the best college for finance is the one that aligns with your career goals, provides a strong education, and offers opportunities for growth and success. Good luck on your journey toward a rewarding finance career!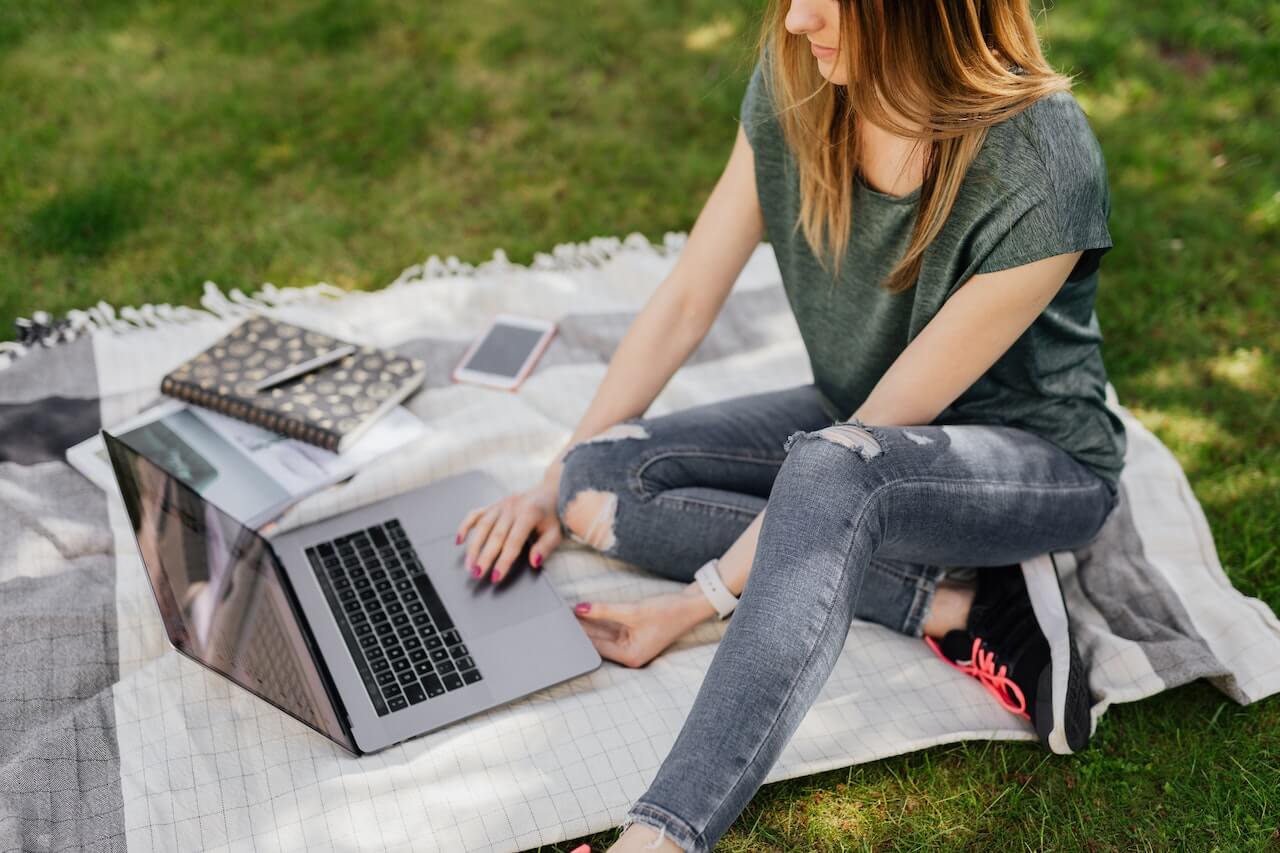 Frequently Asked Questions About Best Colleges for Finance
Are there scholarships or financial aid options specifically for finance students?
Yes, absolutely! Bold.org offers exclusive scholarship opportunities just for finance students. Scholarships featured on the page are constantly updated daily, giving students ample opportunities to apply.
Create an account to explore our finance scholarships, and begin saving up for college as early as today!
Can students study abroad and still focus on finance coursework?
It depends on the school, student, and study abroad program. In most cases, yes. Many international universities provide extensive classes in finance that can be counted towards electives. It is best to consult with your college counselor to ask whether studying abroad will fit with your finance program. Often, they will have additional resources and specific opportunities through the school readily available!
Are there opportunities for students to manage real investment funds or participate in finance-related competitions?
Yes, many of the best colleges for finance offer opportunities for students to manage real investment funds and participate in finance-related competitions. These experiential learning opportunities are valuable in providing practical, hands-on experience and preparing students for careers in finance.
Want to learn more about the college process, including scholarships, financial aid, best colleges, college tips, and more? Explore the Bold.org blog page to access a hub of knowledge and information regarding everything you need to know as a college student!