Best Undergraduate Business Schools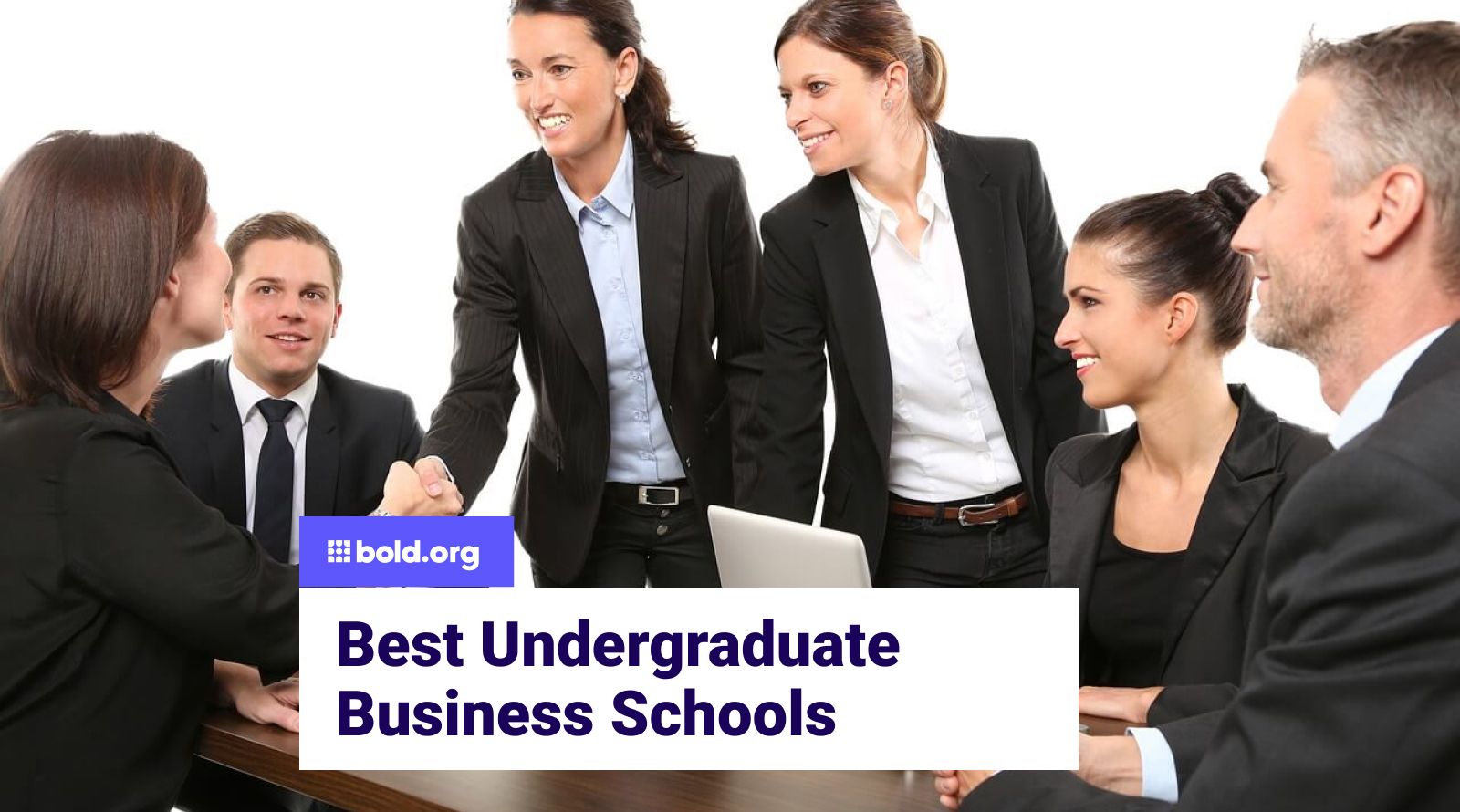 Top scholarships with upcoming deadlines
Obtaining an undergraduate degree in business is an exciting and important first step in many different types of careers.
Business is one of the most popular majors in the United States, and there are many business schools where you can choose to study. You can get a business degree at top undergraduate business schools nationwide, and choosing the right school can seem impossible.
Aside from school rankings when choosing a business school, there are many factors to consider, but it is important to be informed about the most prestigious business schools. This article has compiled a list of the nation's best undergraduate business schools.
Create a Bold.org profile and use the scholarship search feature to access hundreds of exclusive scholarships.
Top 15 Best Undergraduate Business Programs
University of Pennsylvania
Philadelphia, PA
Tuition: $24,167
Acceptance rate: 9%
The Wharton School of Business at the University of Pennsylvania is rated the top business school in the nation.
Massachusetts Institute of Technology
Cambridge, MA
Tuition: $19,99811
Acceptance rate: 7%
Massachusetts Institute of Technology is one of the top colleges in the country, and its business school is one of the top business schools.
University of California Berkeley
Berkeley, CA
Tuition: $19,329
Acceptance rate: 17%
The University of California Berkeley is a top public university, and the Haas School of Business has excellent undergraduate business programs.
University of Michigan Ann Arbor
Ann Arbor, MI
Tuition: $17,832
Acceptance rate: 26%
University of Michigan's Ross School of Business has excellently rated undergraduate business programs. The University of Michigan is one of the top-rated public universities.
Carnegie Mellon University
Pittsburgh, PA
Tuition: $36,983
Acceptance rate: 17%
Carnegie Mellon is an excellent school with many highly-ranked programs, including its business school. It is an excellent place to major in business.