How Long Is Law School?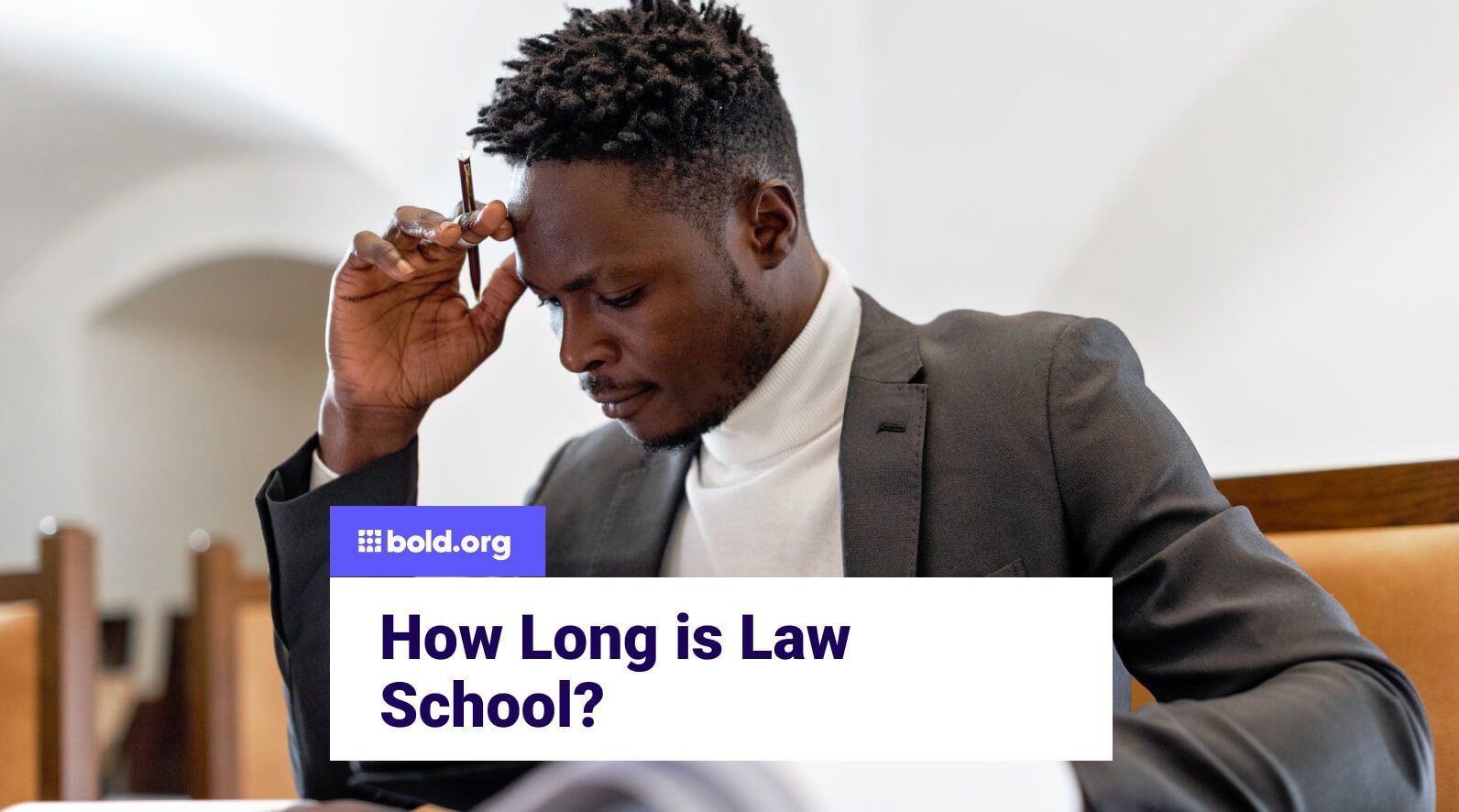 Top scholarships with upcoming deadlines
Law school is one of the most prestigious and demanding professional degrees. Attending law school opens up a wide range of career opportunities, ranging from private legal practice to public service.
Before embarking on the journey of applying to law school, it's essential to understand the duration of law school and the level of commitment it requires. A typical Juris Doctor graduate program spans three years. However, depending on the type of legal degree you are seeking and its required prerequisites, becoming a lawyer can take anywhere between six to ten years of education.
The schooling required to become a practicing lawyer can be a hefty financial investment. Luckily, financial aid options and scholarships are available for law students to help relieve the financial burden of law education.
You can create a free Bold.org profile to browse dozens of law school scholarships and other scholarships available to students pursuing higher education.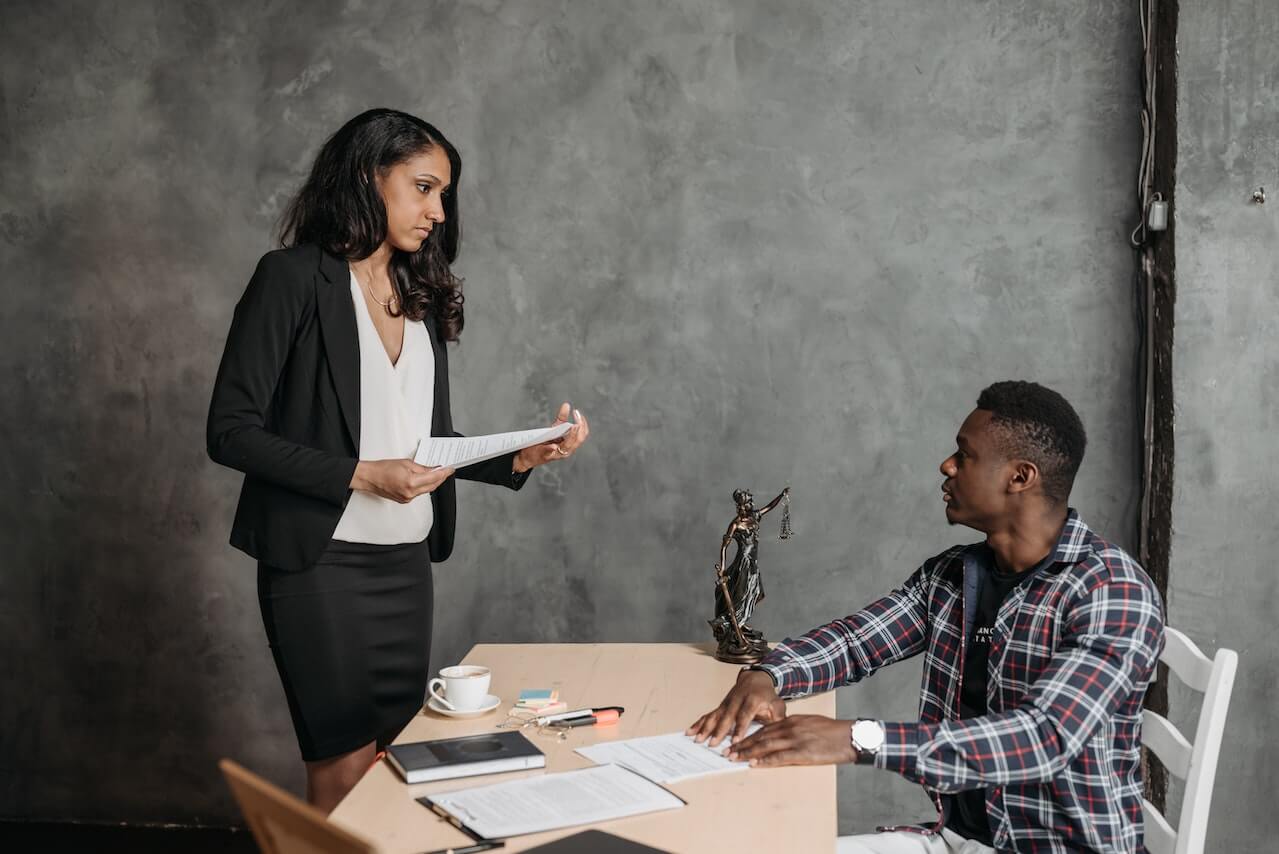 Undergraduate Degree Programs for Pre-Law Students
The first step for most students hoping to become a lawyer is earning a bachelor's degree.
A fact that many aspiring lawyers are not aware of is that not all law programs require applicants to have a bachelor's degree. Some law programs will accept an associate's degree or equivalent educational or work experience in lieu of undergraduate education.
However, most law schools still prefer applicants with bachelor's degrees in law-related fields. You can major in any field of study as a pre-law student.
Undergraduate majors emphasizing reading, writing, and critical thinking skills are best suited for law school. Some majors may better prepare prospective law school applicants for a law school education. You can read more about the best majors for law school through this exclusive blog post!
Get Matched to Thousands of Scholarships
Create your Bold.org profile to access thousands of exclusive scholarships, available only on Bold.org.
Create Free Profile
Political science
Political science is one of the most popular undergraduate degrees for pre-law students. Political science majors enter law school well-versed in the structure of the United States government, political theories, and international relations.
English
Undergraduate students who have studied literature are often well-prepared for law school. Considering that much of the work done in law school involves reading, writing, and critical thinking, having extensive practice with close reading and analysis is a huge advantage when entering law school.
History
History is another popular undergraduate degree for law school students. History students understand the intricacies of present-day society and how our government structures are built upon previous models. Furthermore, these students also have lots of practice with writing and analyzing texts and documents.
Criminal Justice
Criminal justice is an interdisciplinary degree in which students study various aspects of crime and law, including psychology, public administration, and politics. Criminal justice majors are especially well-prepared to become criminal justice lawyers.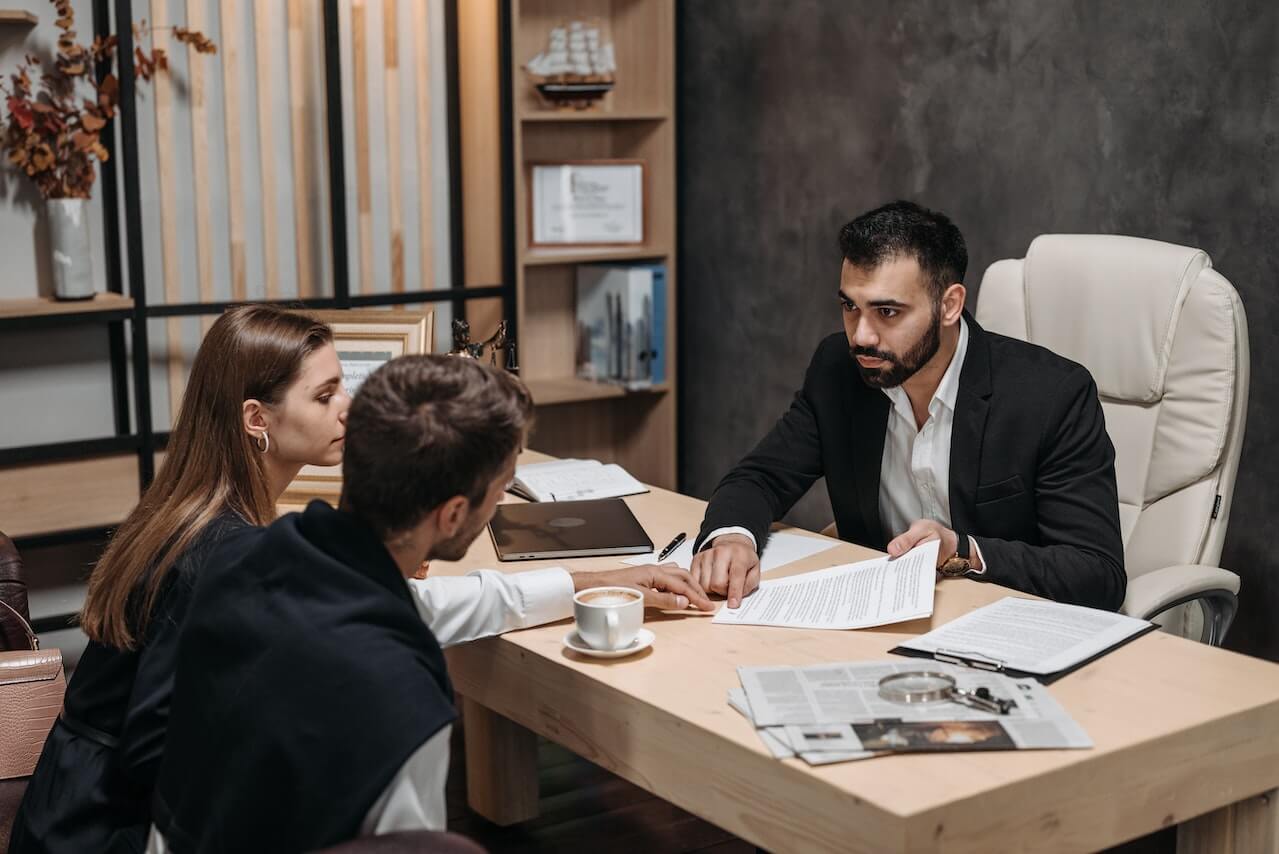 Taking the LSAT
Once students have earned an undergraduate degree, the next step toward becoming a lawyer is to take the Law School Admissions Test, better known as the LSAT.
The LSAT is a standardized exam that assesses law school applicants on logic, reasoning, critical thinking, and reading comprehension. Law school admissions officers use this exam to determine whether applicants are prepared for the rigorous curriculum in law school.
Many undergraduate students who hope to attend law school right after college take the LSAT in the summer before their senior year of undergrad. However, other students may opt to take the LSAT one to two years after graduating from college once they have accumulated more work and internship experience to boost their resume.
Law school applicants are only allowed to take the LSAT a maximum of three times in one year. The maximum number of times an applicant may take the LSAT in total is seven times. As a result, it's important to thoroughly prepare for the law school admission test and only take the exam when you have performed well on practice tests.
Full-Time Law School Programs
Once students have graduated from an undergraduate degree program and taken the LSAT, they can finally apply to law school! Aspiring lawyers must attend an American Bar Association-accredited law school to take the bar exam and become licensed attorneys.
Most aspiring lawyers elect to enroll in a full-time Juris Doctor program. A Juris Doctor degree is required in the United States for a lawyer to practice law. As a result, a JD is the most common law degree.
JDs generally take three years to complete. Students attending a full-time, three-year law program will generally follow a similar course of study.
During their first year of law school -called 1L- law students will take courses such as constitutional law, criminal law, property law, and legal analysis and writing.
In addition to classroom study, many law students participate in extracurricular activities. Students may contribute to law journals to gain editorial experience in the law field or participate in mock trial courts to exercise their public speaking skills. Law students also commonly gain professional experience outside of the classroom through internships with law firms and experiential learning opportunities in their communities.
Check out law schools in Michigan!
Part-Time Programs
Students who wish to stay employed while attending law school or have significant financial or family obligations can opt to attend law school part-time.
Many schools provide an option for law students to take part-time evening classes. Part-time law students can work full-time and/or care for their family members while simultaneously attending law school.
Part-time law students complete the same number of credit hours as full-time students. However, part-time programs often take four-to-five years or longer to complete law school, compared to three years for full-time students.
Check out our list of the best law schools in Florida!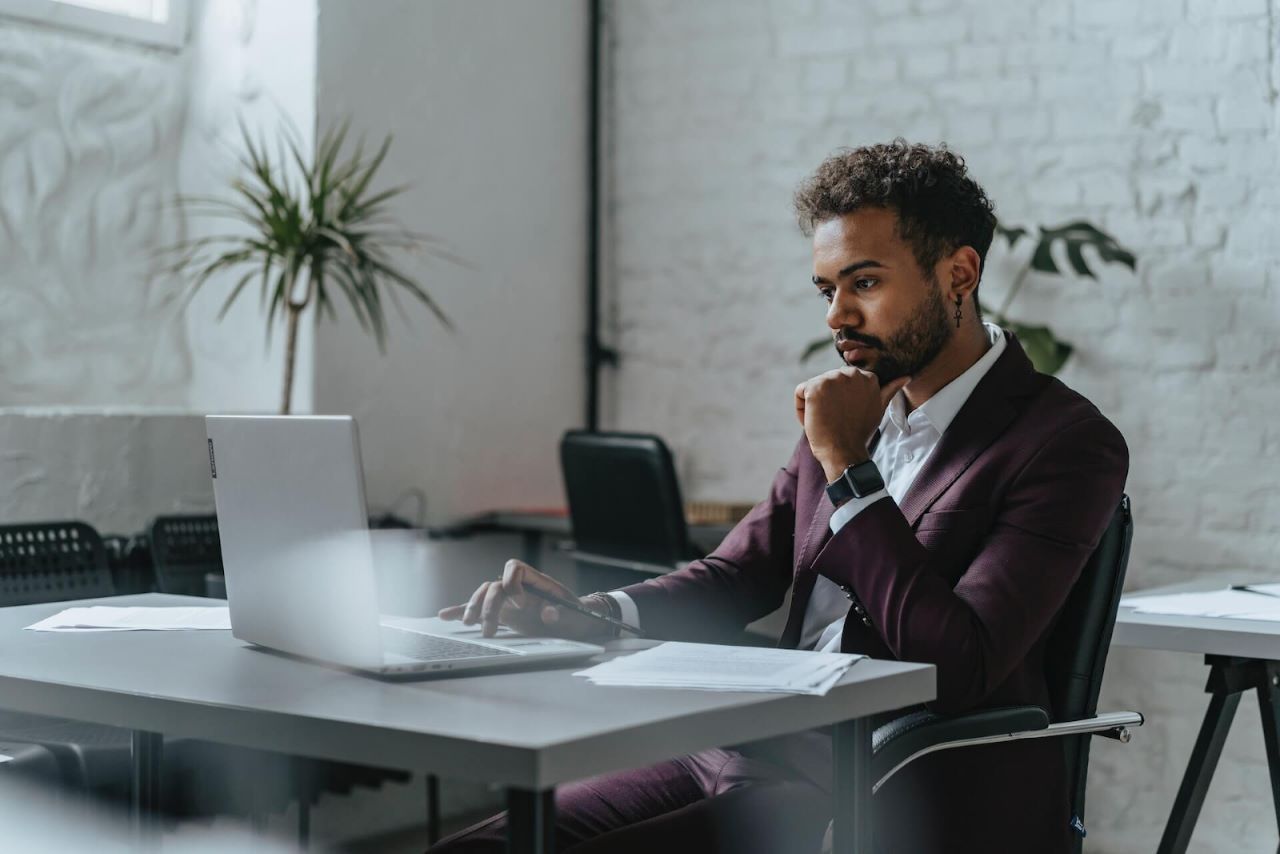 Other Types of Law Degrees
Master of Laws (LLM) Degree
Once law students graduate from a Juris Doctor program, those that wish to explore a specialized area of law may pursue a Master of Laws degree.
The LLM degree generally takes one year to complete. Practicing lawyers from other countries can also pursue an LLM degree to become qualified lawyers in the United States.
In total, earning an LLM degree requires four years of undergraduate study, three years in law school, and one additional year to earn the Master's degree.
Master's Degree in Law
The Master's Degree in Law is a separate degree from a JD that gives students who do not wish to become lawyers an opportunity to learn more about law. These students may pursue a Master of Science in Law, a Juris Master, or a Master of Legal Studies.
Many students who receive a Master's degree in law become paralegals, court reporters, or legal administrative assistants working in the court system alongside lawyers, judges, and prosecutors.
Legal Certificate
A legal certificate is another type of law degree available to students who want to work in law but do not aspire to become practicing lawyers.
A legal certificate program is the shortest law degree and usually takes between three months to three semesters to complete. Most legal certificate programs require applicants to have a bachelor's degree as a prerequisite.
Lawyers with JDs can also earn a legal certificate to further specialize in a particular area of the law, such as cybersecurity or health care law.
Doctor of Juridical Science
The Doctor of Juridical Science or SJD degree is intended for lawyers who have already earned a Juris Doctor degree and Master of Laws degree. The SJD prepares lawyers to become legal academics and scholars in the law field.
Typically, the SJD degree takes students 3-4 years to complete. In total, SJD degree holders will have attended four years of undergrad, three years of law school, one year for their Master of Laws degree, and an additional 3-4 years to earn the SJD.
Doctor of Philosophy in Law
A Ph.D. in law is one of the highest degrees a lawyer can hold and prepares graduate students to work as professors, legal researchers, or legal consultants.
A Doctor of Philosophy in Law usually takes up to 6 years to complete. Students in Ph.D. programs will take graduate student classes, prepare dissertations, and review jurisprudence in different occupations.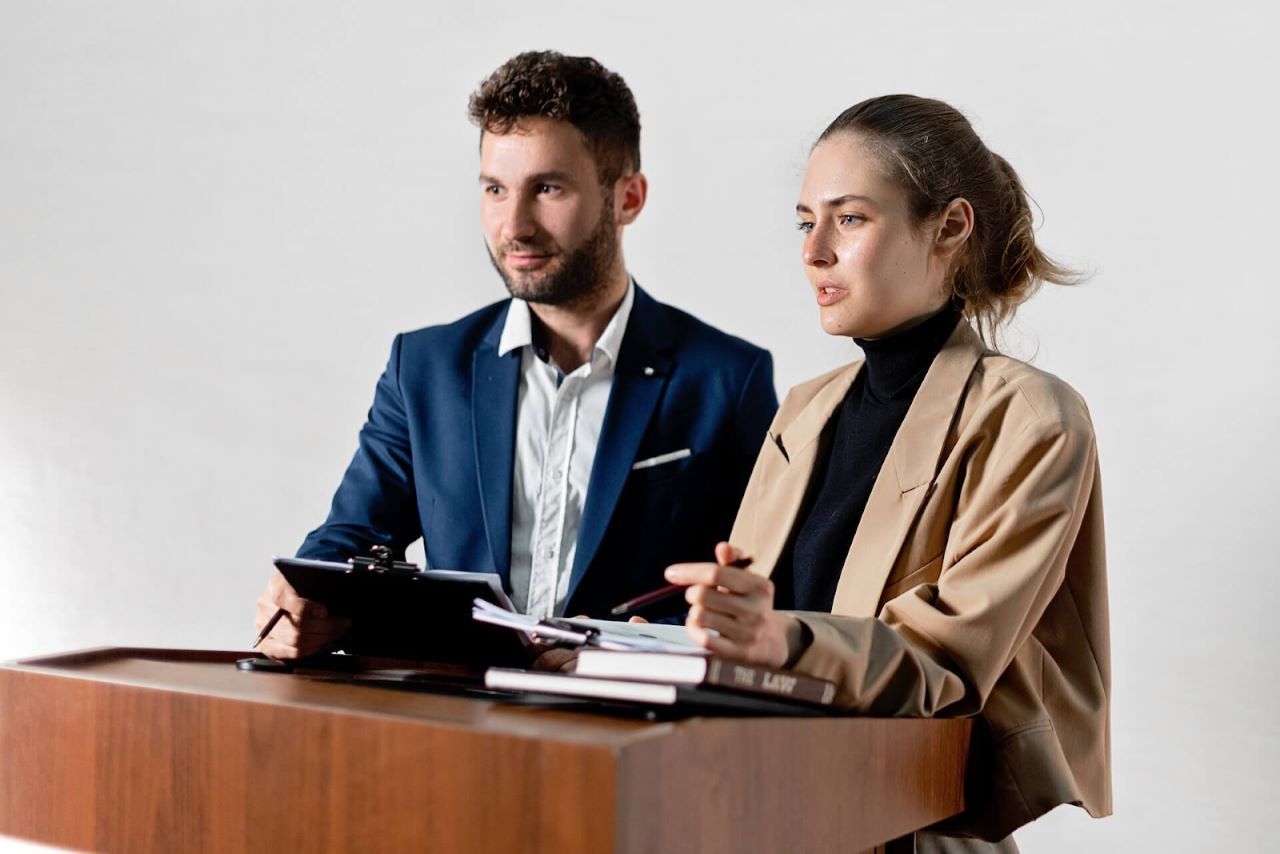 Taking the Bar Exam
Once law students have graduated from law school, the next step to practicing law is taking the bar exam. To take the bar exam, law school graduates must apply for and take the Multistate Professional Responsibility Exam and apply to take the bar with the Board of Bar Examiners in the state they want to practice law.
Most law school students begin studying for the bar in their third and last year of law school. Law students may spend up to 600 hours studying for this challenging exam, which equates to 10 to 16 weeks of full-time studying. As a result, applying for, studying for, and passing the bar can take prospective lawyers several months to a year.
How Do Finances Affect the Length of Law School
It's no secret that law school is a costly educational investment, and most law students need to take out student loans to pay for their tuition, fees, and living expenses.
Students who choose to work and attend law school simultaneously generally take law school classes as part-time students, extending their graduate education to four to five years. Other students may be forced to take some time away from school after undergrad to save money to pay for law school.
Luckily, financial aid and scholarships for law students can help you pay for the cost of your law education and reduce the amount of student loan debt you accrue.
Many law schools award merit scholarships to their top accepted applicants or exceptional students who scored highly on the LSAT. Aspiring law school students can also browse scholarships for law school on Bold.org's exclusive scholarship platform.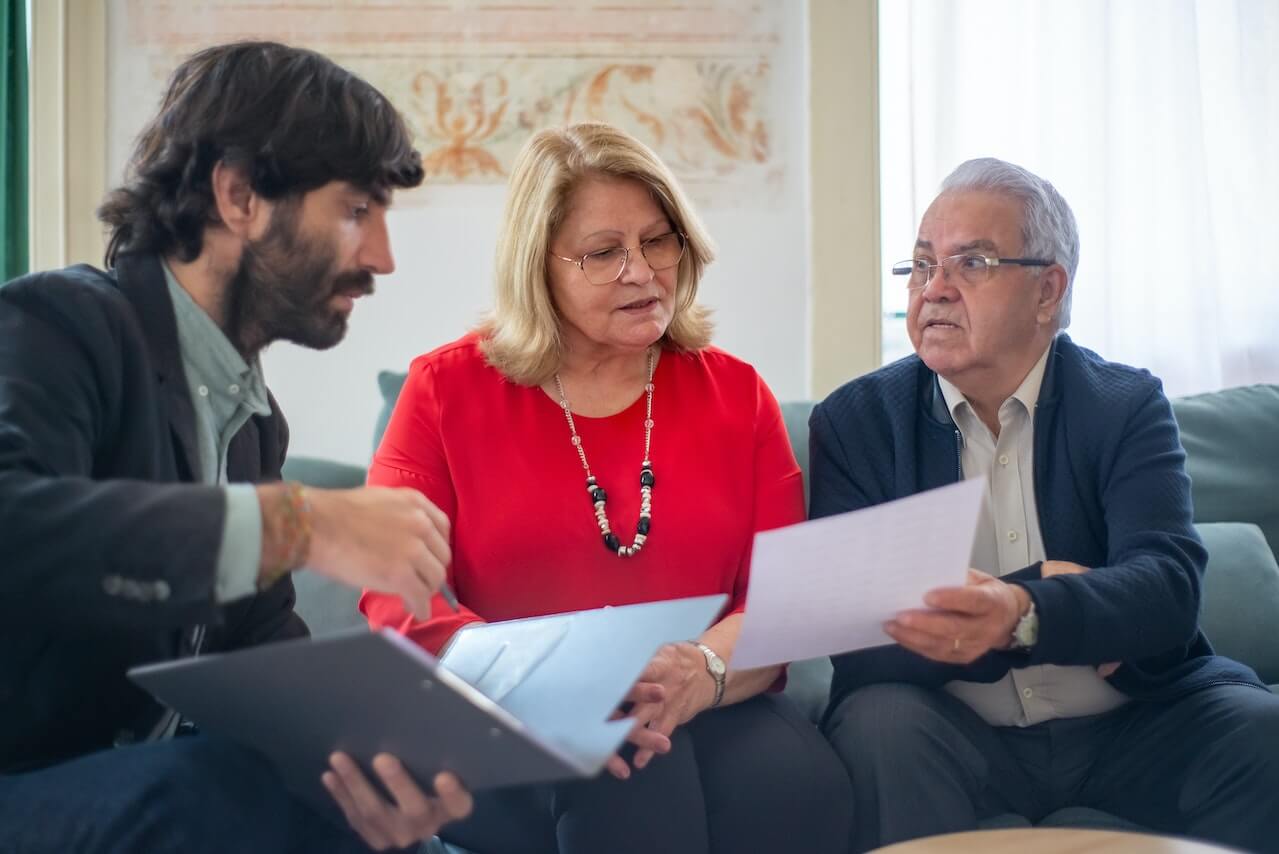 Frequently Asked Questions About Law School
How much does law school cost?
Law school can cost anywhere between $13,000 to over $60,000 annually, amounting to hundreds of thousands of dollars in tuition. Applying for financial aid and scholarships can help offset the cost of tuition, fees, and living expenses.
What are the best law schools in the United States?
Some of the highest-ranked law schools in the United States include Stanford University, Yale University, the University of Chicago, Duke University, and New York University. You can read about the best law schools in Texas and the best law schools in the US on our Bold Scholarship Blog.
Can I study law part-time while working or pursuing other commitments?
While most law school programs are designed for full-time study, some schools offer part-time programs that cater to students who wish to balance their studies with work or other commitments. Part-time programs are often longer, usually four years, instead of three years.
Gain valuable insights into law school, including top-ranked institutions, popular majors, and available scholarships, on our Bold Scholarship Blog today!