What Does a College Application Look Like?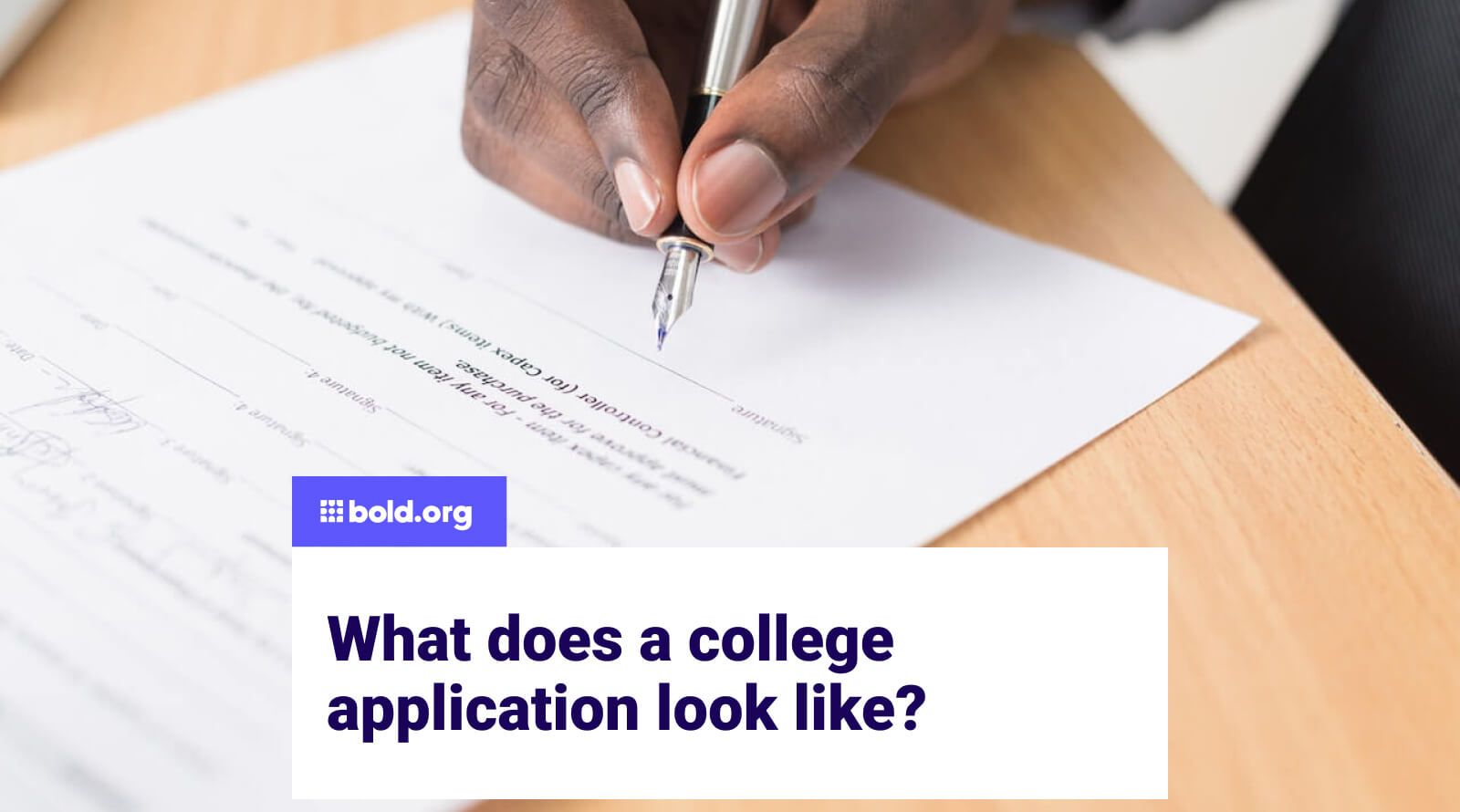 Top scholarships with upcoming deadlines
The college application can be one of the most stressful parts of high school. A student's schedule in their junior and senior years of high school is typically consumed with planning for the college application process.
With so many factors that go into your college applications, it's important to make sure that you put effort into each area and create a well-rounded application. It's important to plan ahead so that you have enough time to put together a good application. Read our guide on when to apply for college to help you budget your time.
Students who may have trouble paying for college or need to raise money for application fees should consider applying for scholarships. Browse through this list of scholarships to find opportunities that match your financial needs.
Make a profile with Bold.org for more resources on the college application process.
The sections of the college application are as follows:
Application forms
Application fees
High school transcript
Final transcript
Standardized test scores
Extracurricular activities list
Essays
Letters of recommendation
Auditions or portfolios
Interviews
To get started with your college application, students will need to fill out application forms with their personal information. Students must provide their parents' contact information, date of birth, ethnicity, and other details.
Many colleges require an application fee. Depending on the school, this fee can range from $30 to $80. Make sure to do your research so that you aren't surprised by the price of the application fee.
Students should talk with their school counselor to send their official high school transcript to the colleges they want to apply to. The transcript provides colleges with a record of the applicant's classes and showcases their grade history.