How long is a college essay?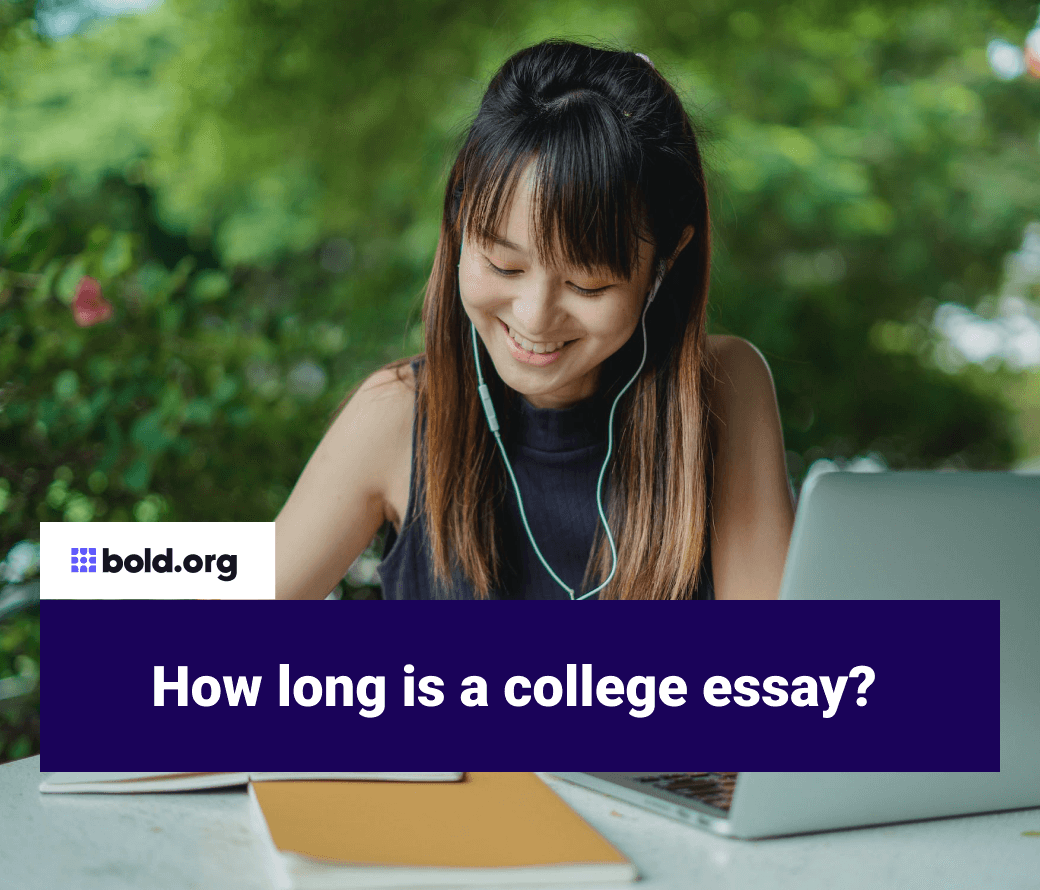 Top scholarships with upcoming deadlines
After years of anticipating college applications, the process during your senior year can prove to be overwhelming. Most students have a long list of colleges that they are interested in attending, which usually include a mix of safety, target, and reach schools. To begin earning funding for college, create a Bold.org profile today to unlock exclusive scholarship awards!
Unfortunately, colleges do not always align their deadlines or their essay requirements. Usually, students find themselves writing numerous essay prompts in a variety of word count limits. While there is no strict college essay length that all colleges abide by, there are similarities within each that will help guide you in writing applications.
Common Application
Over 1,000 universities and colleges nationwide use the Common App, a platform that streamlines the application process, to gather students' personal statements. Applications completed through the Common App require a central common app personal statement, which is the main resource for college admissions officers to get a deep glimpse at your identity, life story, and goals for the future. While students have leniency to choose between 7 prompts, the essay must be between 250-650 words. Since this is the standard essay that is sent to all obliging schools, it is usually among the longest word count students are required to hit.
Coalition Application
Similar to the Common App, the Coalition Application which has 150 participating schools, includes a centralized essay that works as the main insight into your application. The association recommends students keep their word count near 500-650 words, but essays can be as short as 250 words.
Supplemental Essays
In addition to the personal statement, highly selective colleges ask for a few supplemental essays. While much shorter in length, they provide colleges with further clarity of who you are. Topics may include but are not limited to reasons behind applying to the school, extracurricular activities, and hardships.