How Many Days After Missing a Student Loan Payment Do Your Loans Go Into Default?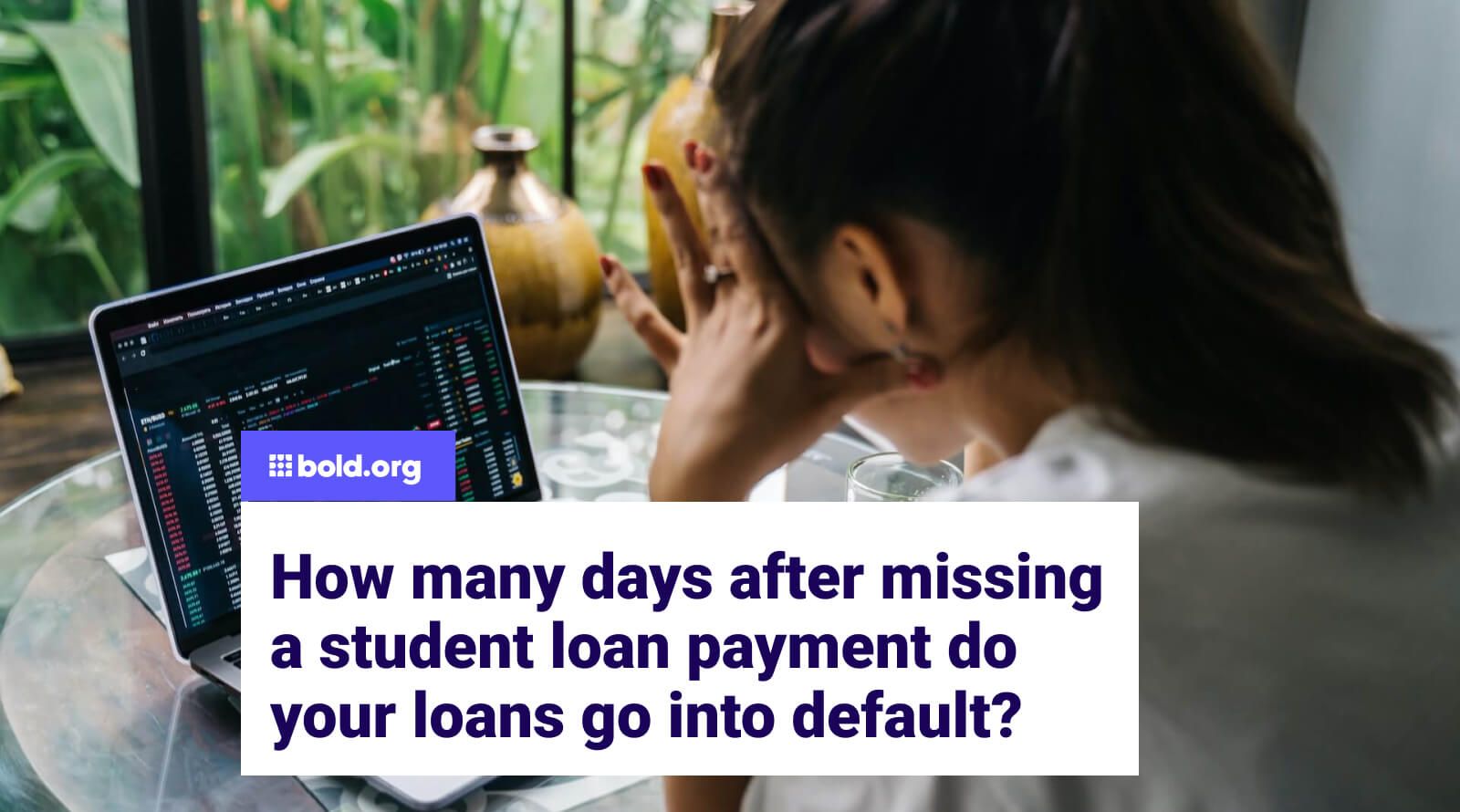 Top scholarships with upcoming deadlines
If you're worried about your student loans going into default after a few missed payments, you are not alone. Paying off student loan debt can be difficult for many students. When you are worried about all the other bills you have to pay, student loans start to lose priority.
It can be hard to come by enough money to meet your monthly minimum student loan payment, leading to missed payments. Though just one missed payment is usually insufficient to put your loan into default, it can take 45 to over 270 days of missing monthly payments to go into student loan default.
Missed student loan payments are a common problem for students. Around 1.29 million student loan borrowers make student loan payments between 31 and 90 days late. While missing student loan payments can result in your student loan defaulting, how many days after missing a student loan payment your student loans will default depends on the specific loan you've taken out.