How are student loan payments calculated?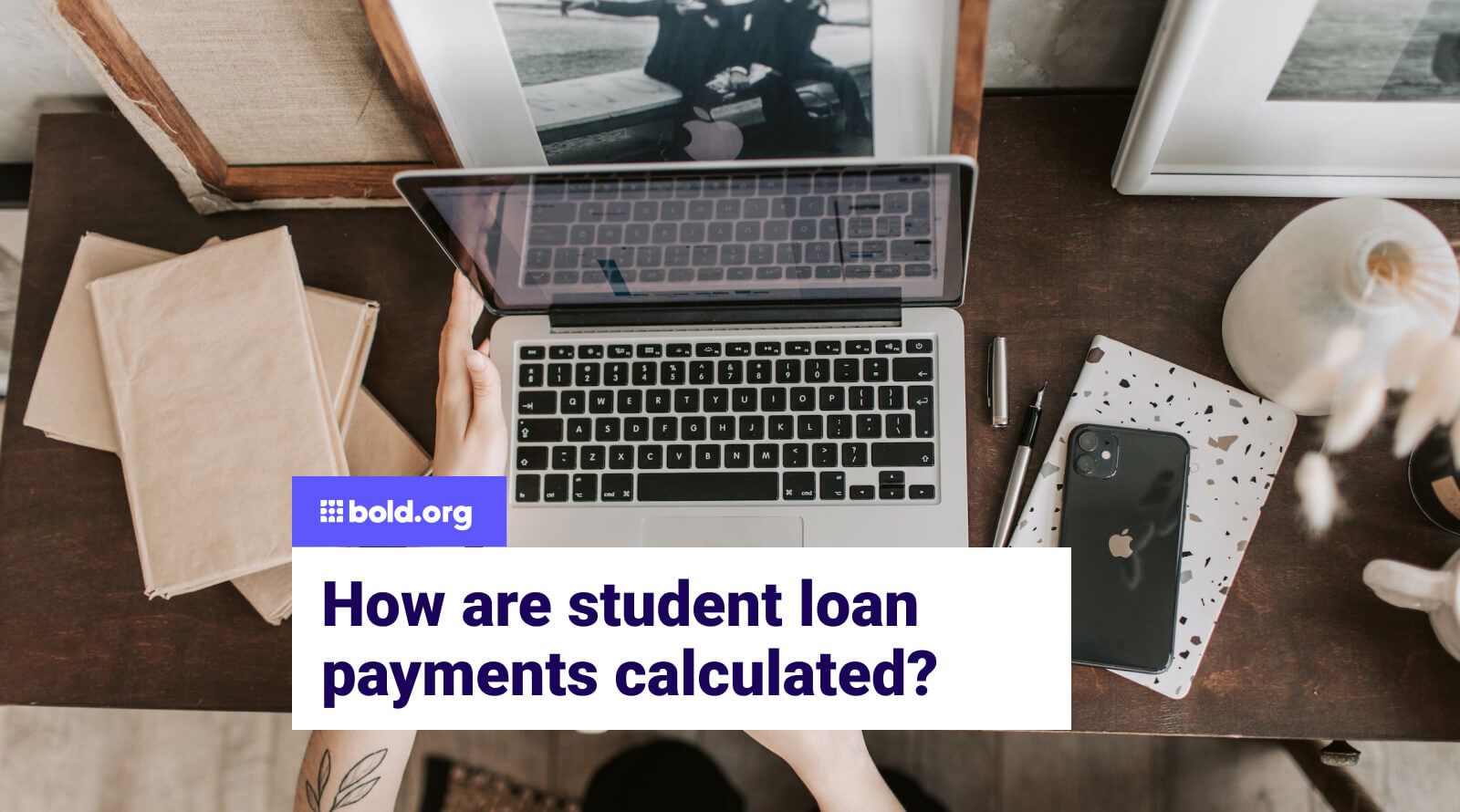 Top scholarships with upcoming deadlines
After taking out federal student loans, it's important to stay on track with your student loan payments. The monthly payment a borrower makes for their federal or private student loans is dependent on a few factors, such as how much money was included in their student loans.
Student loan payments refer to how much money the borrower needs to allot for their monthly payments. Federal and private student loans are paid off over several years, or even decades. The borrower and the lender will need to agree on an interest rate and how much the monthly payment will be until the student loan is completely paid off.
For more resources on student loans and college finances, visit Bold.org and sign up to make a free profile. Bold.org offers users access to hundreds of scholarships, which can be an effective way to mitigate student debt and help pay for higher education.
Users can easily browse through scholarships with the scholarship search feature, which narrows down results based on major, grade level, and more. The student resources blog offers several guides on how to navigate college, how scholarships can pay for college, and other helpful finance articles.
The interest rate on the student loan will play a significant role in calculating how much money the borrower needs to repay in total and how much the monthly payments will be. Federal student loans typically offer lower interest rates that are much more favorable to the borrower.
In some respects, the interest rate is the most important factor in determining whether a student loan has favorable terms for you, and in calculating how much your monthly payment will be. Typically, student loans with a higher interest rate will result in higher monthly payments. This is also true of the loan balance— the more money you take out in a student loan, the higher the monthly payment will be.
Interest rates are typically fixed when taking out federal student loans, meaning the interest rate will stay the same over the time period it takes to repay the loan. Private student loans may have fluctuating interest rates, but it depends on the lender. To make sure you understand the difference between federal student loans and private student loans, read this guide on how to take out a student loan.