Best College Towns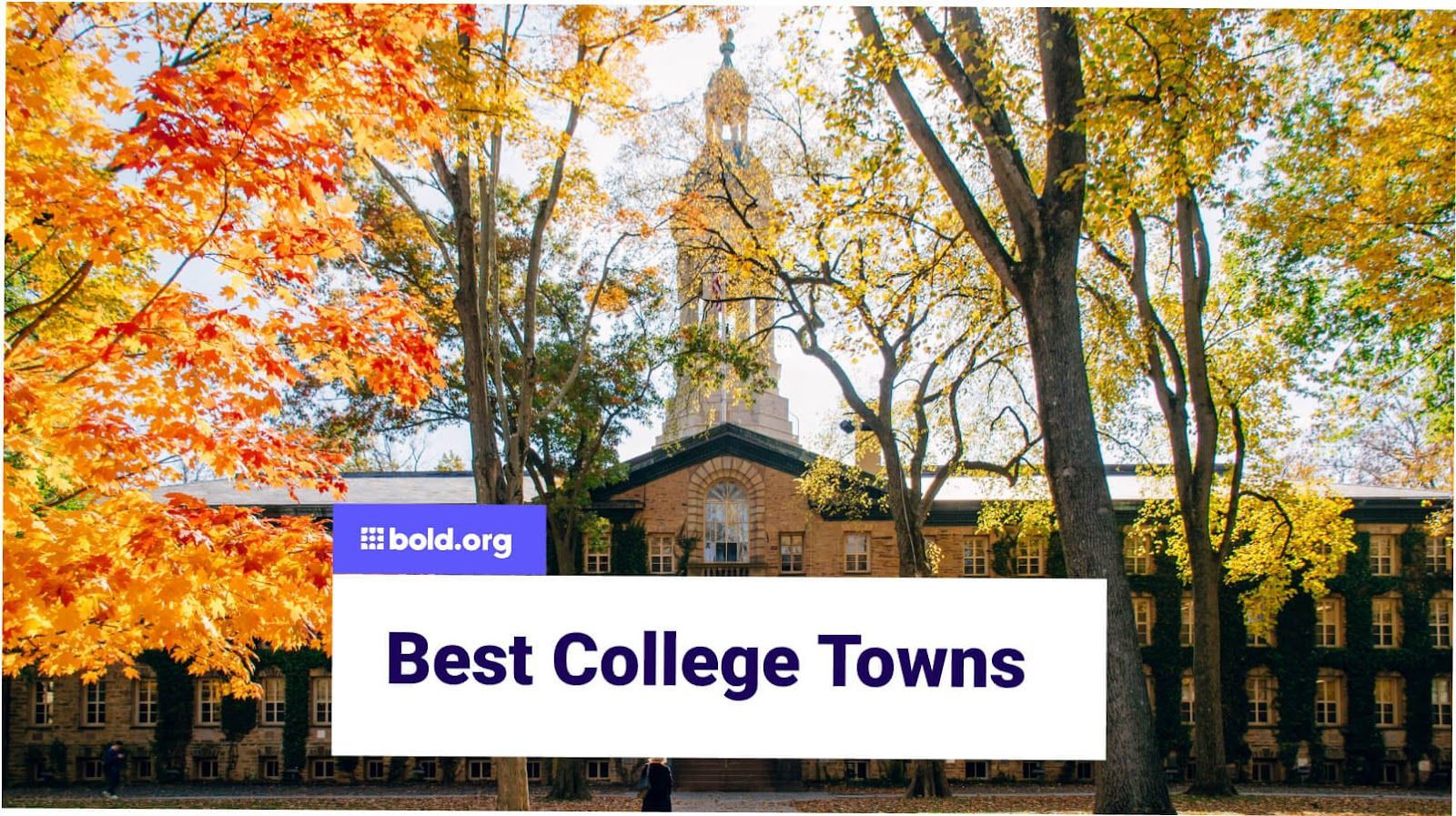 Top scholarships with upcoming deadlines
Are you looking for a great college town in the United States? College towns have unique and captivating communities that are more than just educational hubs; they are microcosms of culture, diversity, and opportunity. From the historic streets lined with vibrant cafes and bookstores to cutting-edge research facilities and world-class professors, college towns offer rich tapestries of experiences.
Certain institutions are situated directly within large cities, while others exist in rural areas, impacting the accessibility and extent of resources available in their surroundings.
Get Matched to Thousands of Scholarships
Create your Bold.org profile to access thousands of exclusive scholarships, available only on Bold.org.
Create Free Profile
Although there is no such thing as an overall "perfect college town," there might be one that is better suitable for your college experience. Given its influence on your lifestyle, safety, academic opportunities, networking, and connections, among other components, the college town is important to consider when choosing the right college.
In this Bold article, we will highlight some of the top college towns nationwide by highlighting their special qualities. From the vibrant cities in the Northeast to the beautiful towns in the Midwest and West, you can narrow down your search and find what most contributes to your idea of a great college town.
Why is College Town important?
A college provides freedom and opportunities for students to expand their careers. While most of that journey resides on campus, college students tend to depend on nearby areas. Whether for education or skill development, college towns can differentiate one's college experience. If you are considering a profession in law, you might want to look into institutions in Washington, D.C., the capital of the United States.
Furthermore, the importance of college goes beyond studies, as it is also about personal growth and experiencing a new environment. Different towns offer varying campus cultures, extracurricular activities, and social opportunities. Consider which place will allow you to discover the world and yourself.
While selecting a college town is incredibly crucial, the respective college is equally important. If you are confused about what to consider when choosing a college, here is a guide to help support your decision.
Create a Bold.org profile and use the scholarship search feature to access hundreds of exclusive scholarships for college students!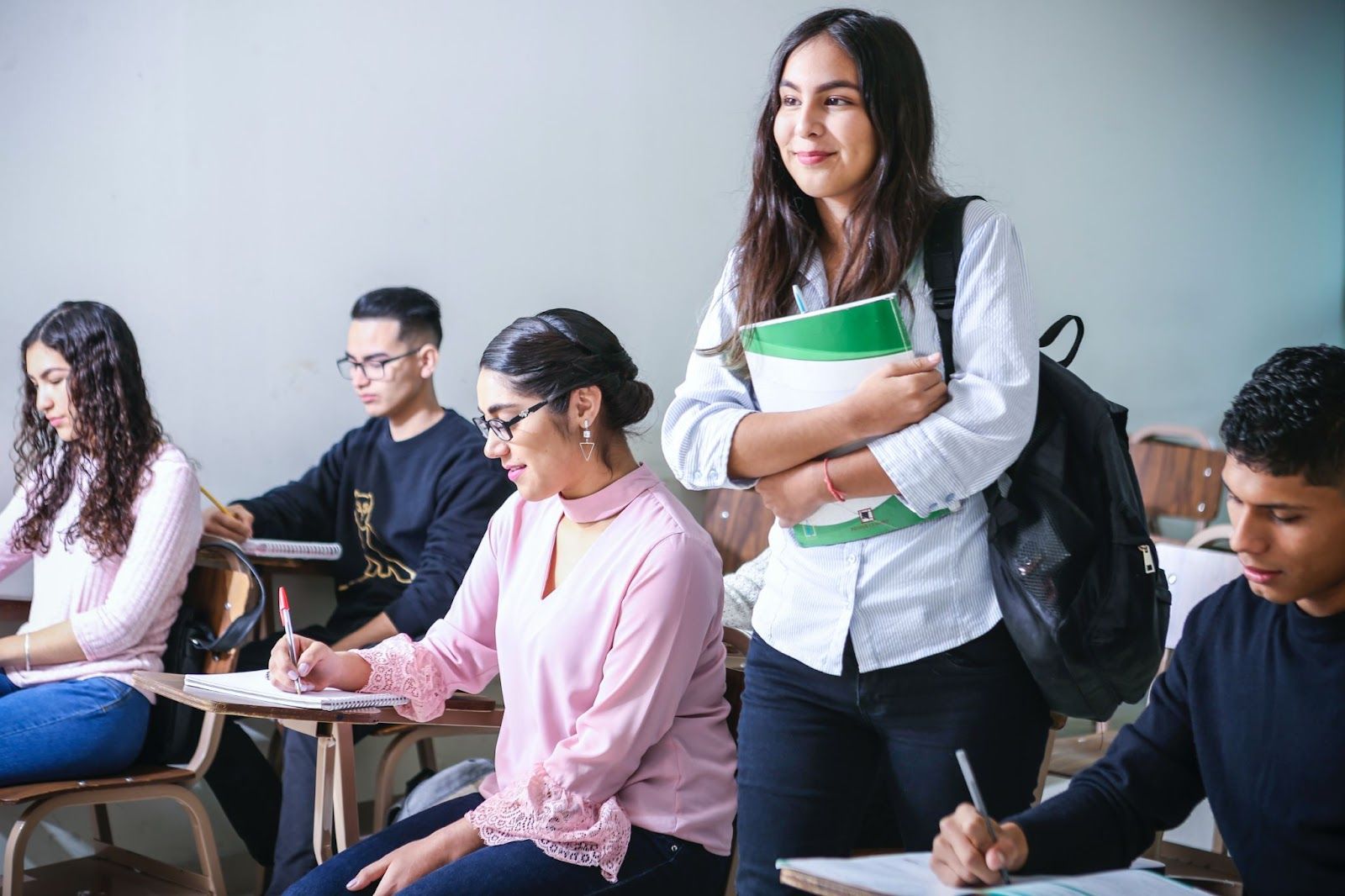 What Makes a Great College Town?
Various factors contribute to the overall appeal of a college town and can greatly enhance the experience of students and residents.
Location
One of the most impactful components of a college town is location. Close access to big cities, recreational areas, and natural attractions can greatly impact the overall experience. With close proximity, you can dedicate free time to exploring bustling metropolises, going on outdoor adventures, and immersing yourself in the beauty of nature, all while pursuing your education.
Any college town situated near a major city provides students with a wealth of job opportunities, cultural events, and entertainment activities outside of campus. In a great college town, you'll likely have better access to prestigious companies, enjoy concerts by internationally renowned artists, and have the opportunity to experience lively and exciting nightlife.
Affordable Cost of Living
College costs can be quite the hefty price tag. As tuition increases disproportionately to the average household income, students are encouraged to spend their money responsibly to avoid taking on enormous amounts of debt.
While comparing college towns, it is best to explore the average cost of living for college students, including off-campus rent, transportation fees, and other related expenses. Find locations that reasonably fit your budget.
It is no surprise that college can be expensive. A great way to mitigate those costs is by applying for scholarships early to alleviate the financial burden and make locations a lot more accessible. Explore Bold.org's scholarship page to discover an abundance of opportunities you qualify for.
Stellar Education Institution
The role of the university within the town plays a foundational role in classifying a great college town. A well-known, accredited university with highly regarded academic programs and research opportunities can attract talented students, distinguished faculty, and cutting-edge resources.
The university influences the intellectual and cultural development of the rest of town, as it creates a hub of knowledge and innovation. This synergy between the school and the surrounding town is essential in creating a stimulating college atmosphere.
For example, Boston is recognized as one of the best college towns in America, as its home to several top schools. In fact, the city is constantly growing due to the impact of these colleges.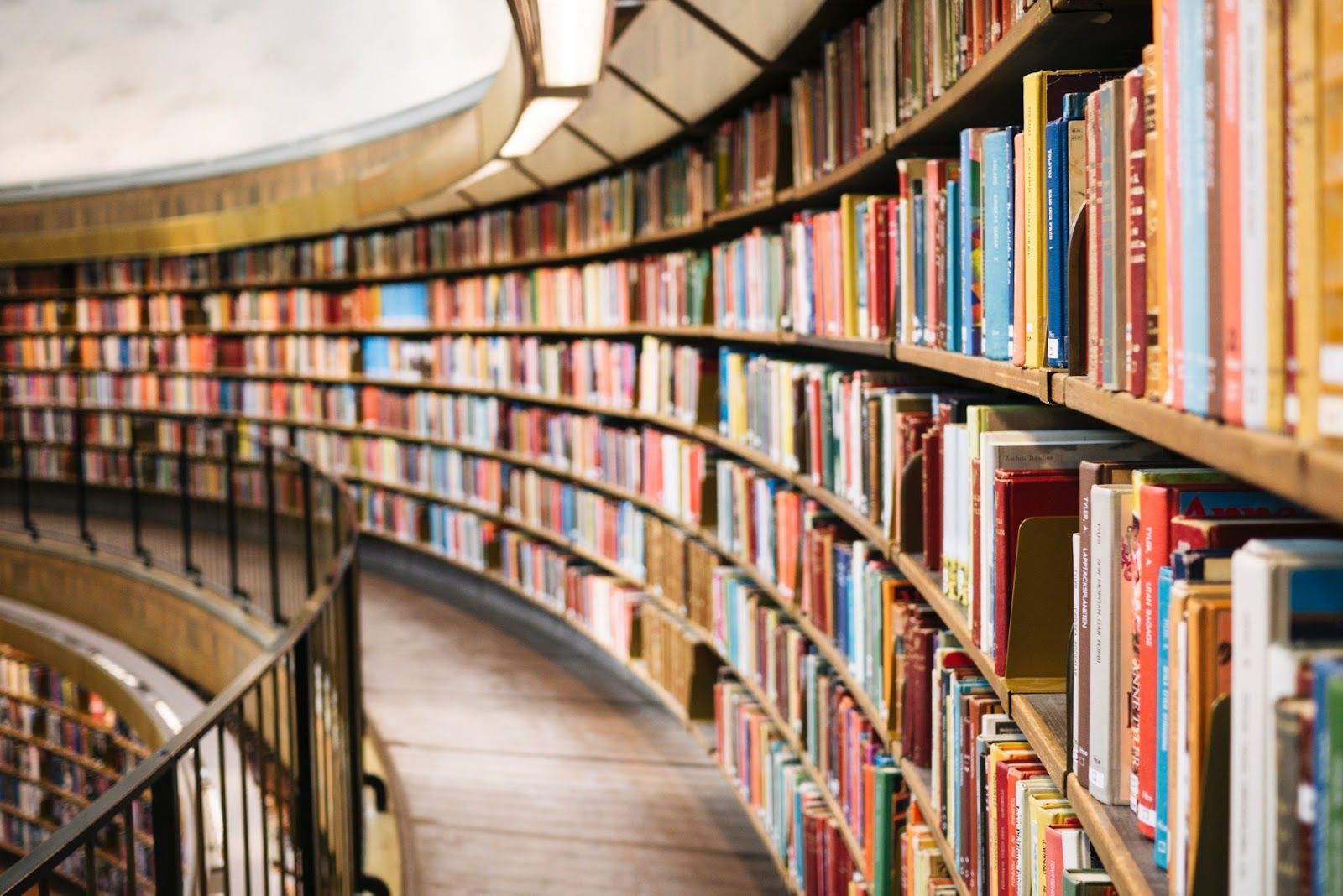 Career Opportunities
Colleges and universities are designed to be the first step in helping students pursue their professional goals. Academics and resources should equip you for future success, but they are only sometimes enough. Students are encouraged to seek opportunities that help skill development further.
To build college resumes, many students choose to work part-time or do research in their respective fields at organizations near the institution. For example, pre-medical and medical students benefit from having a hospital affiliated with the college. Similarly, students from all majors should have access to career-building possibilities.
The best college town is defined by what it can do for you. Any college town with the potential to grow your occupational desires can make a world's difference. Conduct some research on establishments that you might be interested in as you progress your studies.
Community
A college town with a strong community can significantly impact the overall experience. College can be quite isolating without the company of others. Being a member of a tightly-knit community offers the advantage of effortlessly forging friendships, collaborating on endeavors, and participating in impactful conversations.
The sense of belonging and support from a tight community can greatly enhance the college experience, making it more fulfilling and enjoyable.
Quality of Life
It is easy to be consumed with academics and school obligations in college, but a college town should allow you to explore past that. Having a wide range of local amenities, cultural offerings, and vibrant communities to tour during your free time is great.
You might want to consider finding a place to stroll down streets lined with diverse dining options, from cozy cafes to exotic international cuisine. Furthermore, suppose you love various forms of entertainment. In that case, you want to have easy access to attending live performances at music venues, theaters, and art galleries, immersing yourself in the rich cultural tapestry of the town.
While not the prime priority in choosing a college, these experiences are crucial to consider. Moments outside of the classroom not only provide students with a well-rounded experience and foster personal growth and a sense of belonging.
Check out the most popular college majors to compliment the college experience!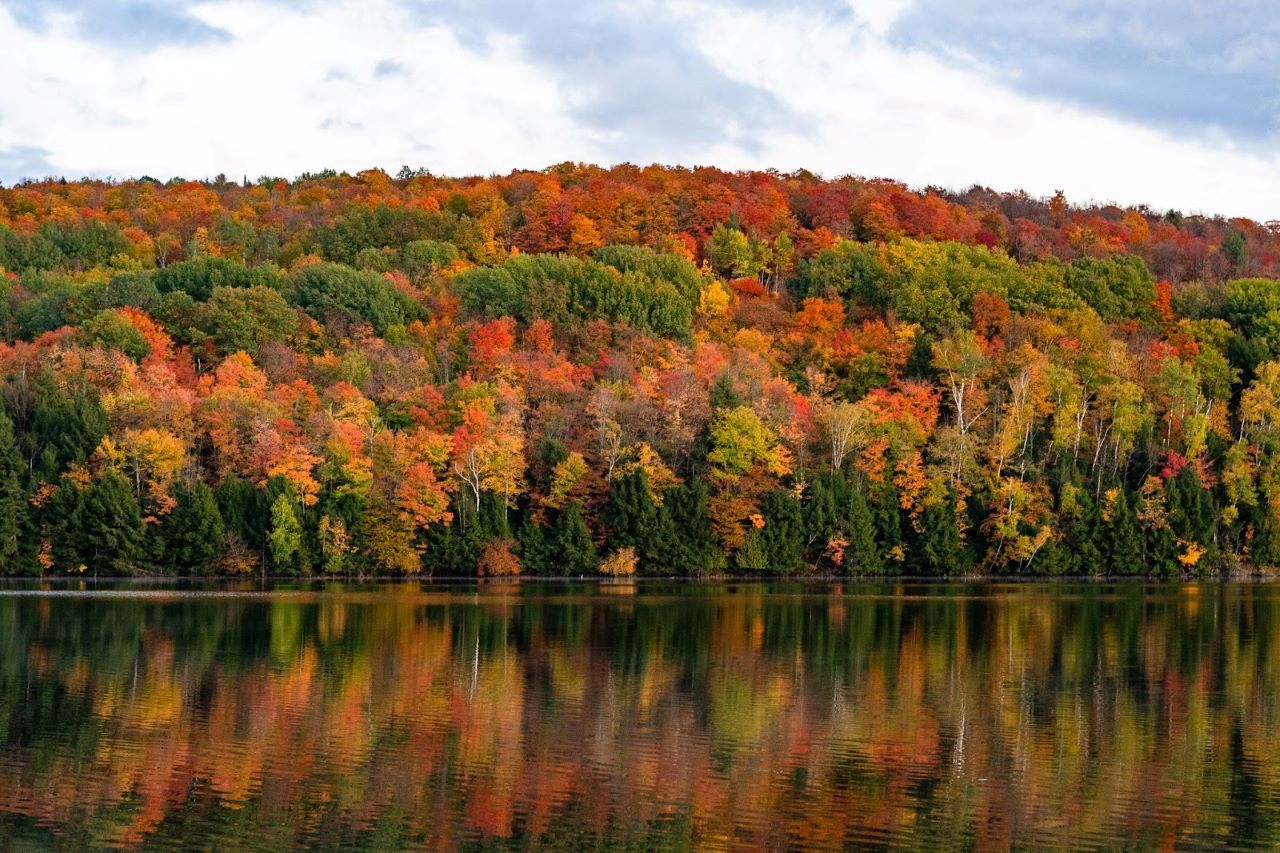 Top College Towns in the Northeast
Let's begin our journey in the Northeast with a lot of ground to cover. There, you'll find some of the country's most prestigious universities and charming college towns.
This region of the United States is renowned for some of the most beautiful towns in the country, with neighboring excellent colleges and universities. These vibrant towns are recognized to offer a unique blend of academic excellence, cultural diversity, and a lively atmosphere that caters to the needs and interests of students.
Boston, Massachusetts
One of the standout college towns in the Northeast is Boston, Massachusetts. Home to over 30 universities in the metropolitan area, the city is one of the best places to experience a collegiate atmosphere. Harvard University, Boston University, Wellesley College, and Massachusetts Institute of Technology (MIT), among many other stellar institutions. The town exudes an intellectual ambiance, with students and scholars from around the world pursuing their educational aspirations.
Not only is it known for its academic pursuits, but it also has a vibrant cultural center. Due to its deep history, Boston offers an array of museums, art galleries, and historical landmarks that attract students and visitors alike. From the Harvard Art Museums, showcasing an extensive collection of artworks, to the iconic MIT Museum, which explores the intersection of science, technology, and art, there is no shortage of cultural experiences for students to indulge in.
Apply to Massachusetts scholarships on Bold.org today.
Ithaca, New York
Located in the heart of the Finger Lakes region, Ithaca is another great option that stands out in the Northeast. Home to the prestigious Ivy League institution Cornell University, Ithaca boasts a beautiful campus nestled amidst the college town's stunning natural beauty.
The city's charm extends beyond its academic offerings to its breathtaking surroundings. Ithaca is surrounded by waterfalls, gorges, and picturesque lakes, making it a paradise for students who enjoy outdoor activities. In their free time, students may enjoy hiking through the scenic trails of Robert H. Treman State Park, kayaking on Cayuga Lake, or admiring the beauty of Taughannock Falls, one of the highest waterfalls east of the Rocky Mountains.
In addition to its natural wonders, Ithaca houses numerous theaters, music venues, and art galleries, providing students with ample opportunities to immerse themselves in creative endeavors and explore their artistic passions. Furthermore, it is relatively close to New York, New York, a bustling city with immense career opportunities and a lively arts and culture scene.
Students are guaranteed to have a great time inquiring about the array of outdoor exploration that Ithaca allows.
Apply to New York scholarships on Bold.org today.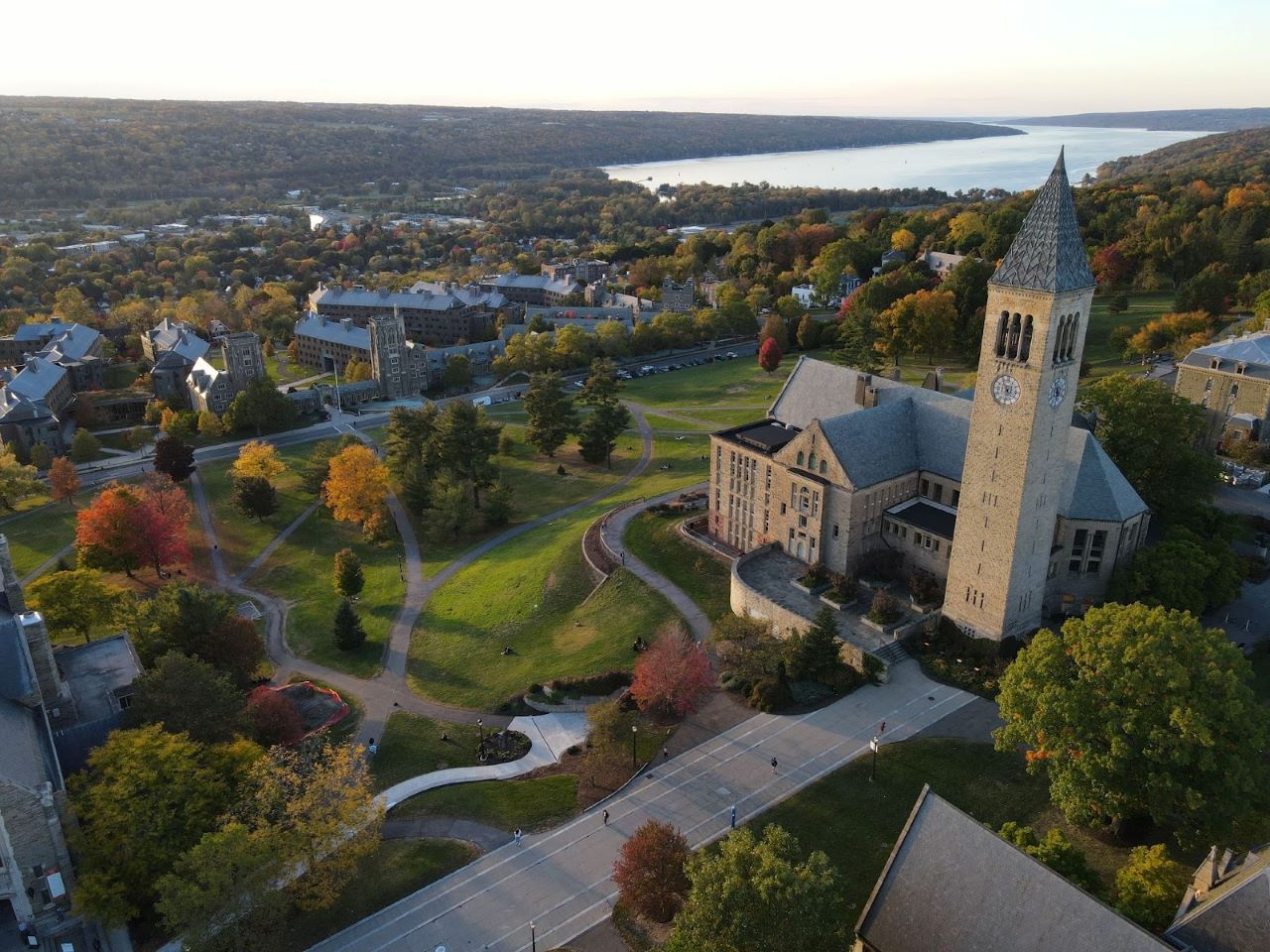 State College, Pennsylvania
Another great college town to keep in mind is State College, which is located in central Pennsylvania. Anchored by Penn State University, State College offers a unique blend of small-town charm and big-school spirit.
One of the most recognizable traits of State College is its vibrant downtown area, acknowledged as the "Downtown State College." Here, students can access various shops, restaurants, and cafes, creating a lively atmosphere. The college town also hosts numerous events and festivals throughout the year, including the Central Pennsylvania Festival of the Arts, which attracts artists and visitors from all over the region.
State College is also prided on its strong sense of community. College football games are a huge part of the town as Penn State's Beaver Stadium is packed with supporters excited to cheer on the pride and joy of the town. Whether it's tailgating before a game or cheering on the Nittany Lions, the passion for Penn State is palpable throughout the town.
Apply to Pennsylvania scholarships on Bold.org today.
Best College Towns in the South
College towns in the South offer a perfect blend of hospitality, history, and warm weather, creating a truly unique college experience. From charming environments to exciting cultural scenes, these towns are amazing options to consider.
Charlottesville, Virginia
Located in the heart of Virginia, Charlottesville is home to the reputable University of Virginia. In addition to a top-notch education, Charlottesville provides a charming and welcoming atmosphere that helps students feel right at home. The streets are captivating as they hold relics of the rich history that surrounds this town.
In fact, the beautiful colonial architecture adds to the town's allure, creating a beautiful view to enjoy throughout your college years. When you have time away from school obligations, Charlottesville offers plenty to explore.
Apply to Virginia scholarships on Bold.org today.
Athens, Georgia
Home to the University of Georgia, Athens, Georgia, has fostered an energetic and exhilarating atmosphere. Most recognized for its thriving music scene, this town has produced several famous bands, which is why you'll find live music playing in venues throughout the city.
Athens also possesses a thriving arts community, with galleries and theaters showcasing artwork from local artists. In addition to the arts, students may enjoy various outdoor recreational activities. With many options, including hiking in the nearby state parks, kayaking on the rivers, or simply enjoying a picnic in one of the many parks, Athens has something for everyone. Another perk is that the town features a wide range of local cuisine options, from Southern comfort food to international flavors.
Apply to Georgia Scholarships on Bold.org today.
Chapel Hill, North Carolina
Home to the University of North Carolina at Chapel Hill and close to Duke University, this town seamlessly combines modern amenities with a rich history. The college-centric atmosphere is hard to miss upon entering Chapel Hill, as students and faculty fill the streets with their vibrant energy echoing off the town.
The heart of the action lies in the downtown area, where you'll find many dining options to suit every taste bud. From cozy cafes to upscale restaurants, there's a must-try for every foodie.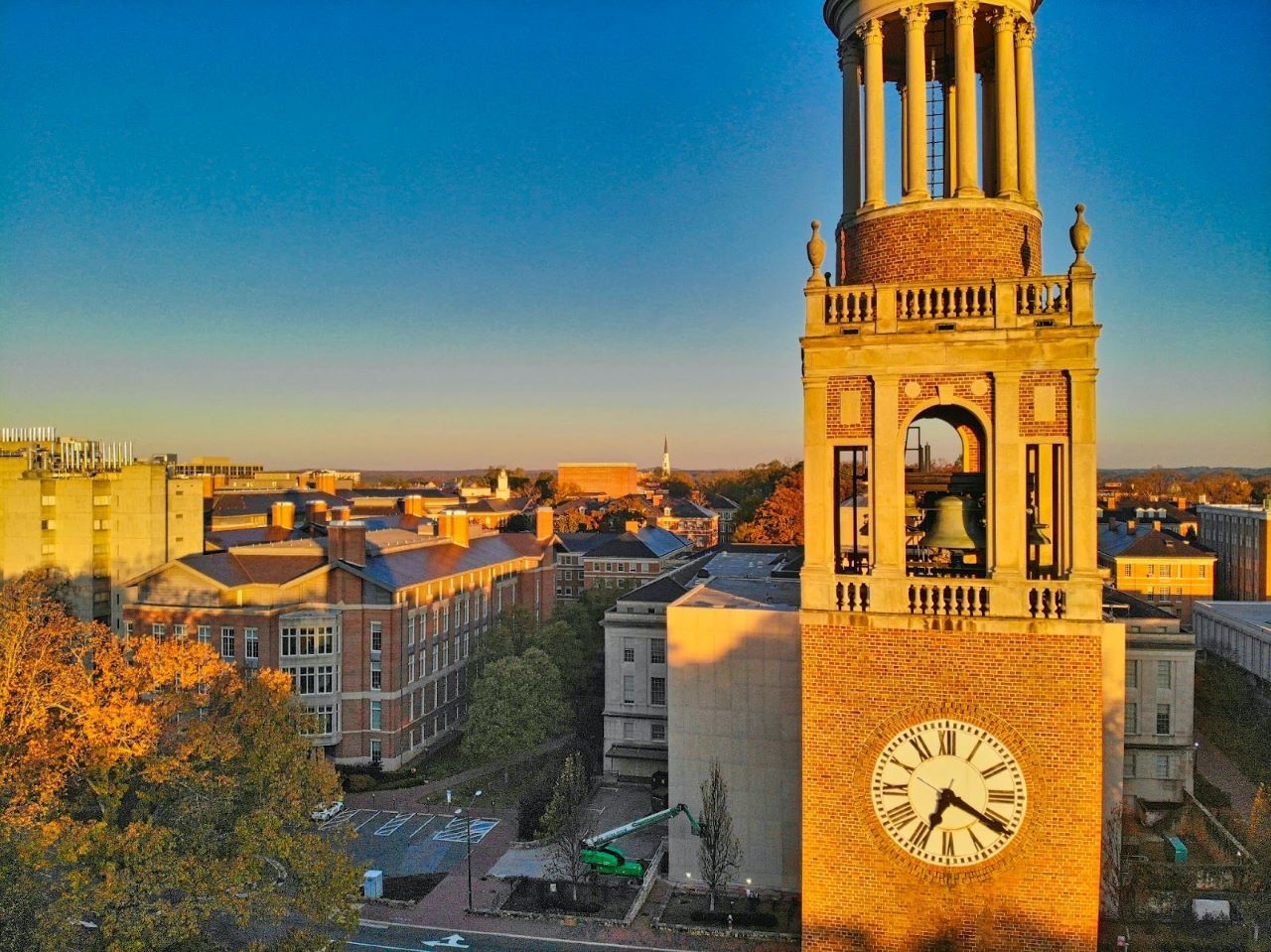 In addition to the culinary delights, Chapel Hill is known for its thriving music scene, as various live performances are playing in venues throughout the town. And if you enjoy more cultural events, then you're also in luck.
Chapel Hill hosts numerous festivals, art exhibitions, and theater productions that will keep your weekends constantly booked with plans. Whether you're exploring the campus, enjoying a meal with friends, or immersing yourself in the local arts scene, Chapel Hill is a town that will leave a lasting impression.
Apply to North Carolina Scholarships on Bold.org today.
Leading College Towns in the Midwest
The Midwest is a popular location for thousands of students as their prestigious establishments are in diverse cities and charming small towns. This region has a lot to offer and is home to college towns that balance a leading education and a good quality of life.
Ann Arbor, Michigan
Ann Arbor, Michigan, remains a top choice among the highly regarded college towns in the Midwest. Located by the University of Michigan, a prestigious institution known for its exceptional academic programs and research opportunities, the vibrant city is catered to support students.
Besides the University of Michigan, Ann Arbor focuses a lot on research and innovation, with organizations focusing on technology and expansion. Students may branch out to visit career growth opportunities off campus.
Furthermore, Ann Arbor itself is a gem, boasting beautiful nature exhibits and a thriving arts scene. The town is flooded with numerous galleries, theaters, and music venues, providing ample opportunities for cultural enrichment.
When it comes to an entertaining cultural scene, Ann Arbor truly has it all. The downtown area is a bustling activity hub, with many shops, restaurants, and entertainment options to choose from. Regardless of what vibe you are going for, Ann Arbor prides itself on appealing to everyone.
Apply to Michigan Scholarships on Bold.org today.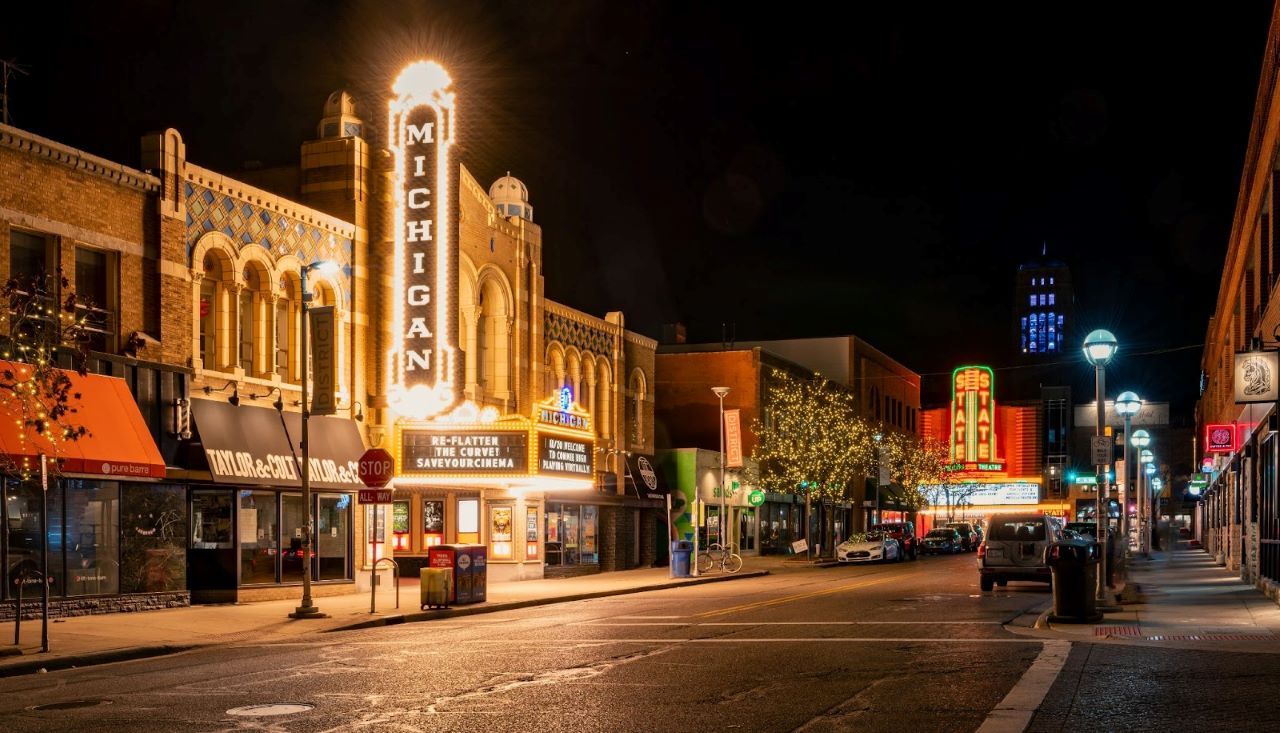 Madison, Wisconsin
Madison, Wisconsin, is situated on an isthmus between two stunning lakes. The town is home to the University of Wisconsin-Madison, a prestigious institution renowned for its academic programs and research endeavors.
One of the most attributable facts about Madison is its breathtaking natural landscape. With beautiful parks, lakes, and biking trails, the town encourages students to explore the outdoors and enjoy the beauty of nature. The environment stimulates a relaxing and calm environment for students to pursue their studies, providing a beautiful backdrop for them to admire.
Apply to Wisconsin Scholarships on Bold.org today.
Bloomington, Indiana
Indiana University is at the heart of Bloomington its enchanting downtown area, filled with unique shops, study spots, and exciting socializing opportunities. During the weekend, students can explore the town's diverse array of boutiques and galleries, discovering hidden gems and unique finds.
It also has a great outdoor presence, as the town is surrounded by picturesque landscapes, offering hiking, kayaking, and exploration opportunities. The state parks are a haven for nature lovers, with their lush forests, tranquil lakes, and breathtaking vistas.
With its blend of academic excellence, cultural vibrancy, and natural beauty, Bloomington truly offers a well-rounded college experience.
Apply to Indiana Scholarships on Bold.org today.
Top College Towns in the West
The last destination to cover is the west coast, where you'll find a perfect blend of academic excellence and quality locations.
Stanford, California
Stanford is rewarded with the title of one of the most innovative universities in the country. Luckily, it is surrounded by silicon valley, the hub of technological advancement and novel opportunities. When it comes to college towns, Stanford, California, is a name that always comes to mind.
Renowned for Stanford University, and its prestigious academic programs, it offers more than just a top-notch education. A vibrant cultural scene with amazing food options, great weather, and outdoor activities surrounds Stanford. Students can immerse themselves in the rich history and artistry of the town, attending captivating performances or exploring thought-provoking exhibits.
And when it's time to take a break from their studies, Stanford provides abundant outdoor activities. With its proximity to San Francisco, students can easily venture out to explore the city's iconic landmarks or simply relax on the beautiful beaches of the California coast.
If you currently are or are going to study at Stanford University, scholarships are available specifically for Stanford students. Create an account and apply for these exclusive scholarships here.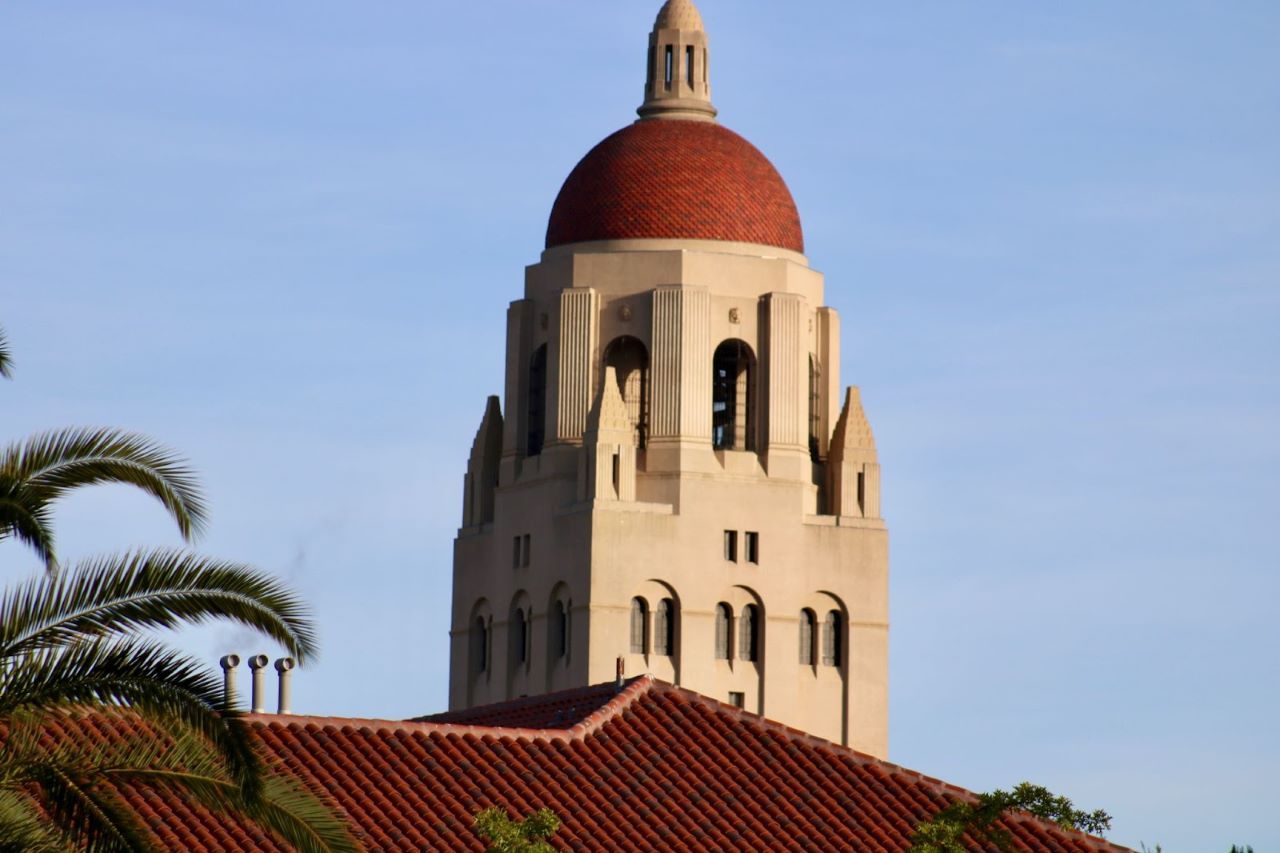 Boulder, Colorado
Another college town known for its beautiful scenery is Boulder, Colorado. Nestled at the foothills of the Rocky Mountains, The University of Colorado Boulder has a perfect few of the mountains. The town itself is a picturesque gem, surrounded by breathtaking landscapes.
Unlike any other place, students can embark on hiking trails that offer stunning views, bike along scenic paths or hit the slopes for world-class skiing in the nearby mountains.
While nature is a huge town identity, it also has a lovely downtown area with unique shops, restaurants, and a vibrant arts scene. Whether it's exploring a new local boutique, trying a delicious meal, or attending captivating performances, students will find plenty to keep them engaged and entertained while seeking their education.
In addition to the University of Boulder, there are many other amazing colleges in Colorado to choose from. Find the best colleges in Colorado here and apply to Colorado exclusive Scholarships on Bold.org!
Eugene, Oregon
Known for the University of Oregon, Eugene is surrounded by beautiful natural landscapes. Mount Pisgah and the tranquil Willamette River are the two most notable landscapes Oregon offers students.
Also, if you are a sports fan, Eugene is the place to be because it is ingrained in the community. Attending Oregon Ducks sporting events is a must, as the town's passionate support for their teams is palpable. Furthermore, Eugene's strong commitment to sustainability and environmentalism creates a unique atmosphere that fosters a sense of responsibility towards the planet.
These are just a few recommendations of the best college towns in the United States, but there are diverse kinds all around the country. Picking the right one should involve comparing different cultures to see which suits your needs better.
Interested in expanding your search? Explore the best states for colleges to find other potential places that might benefit your college experience.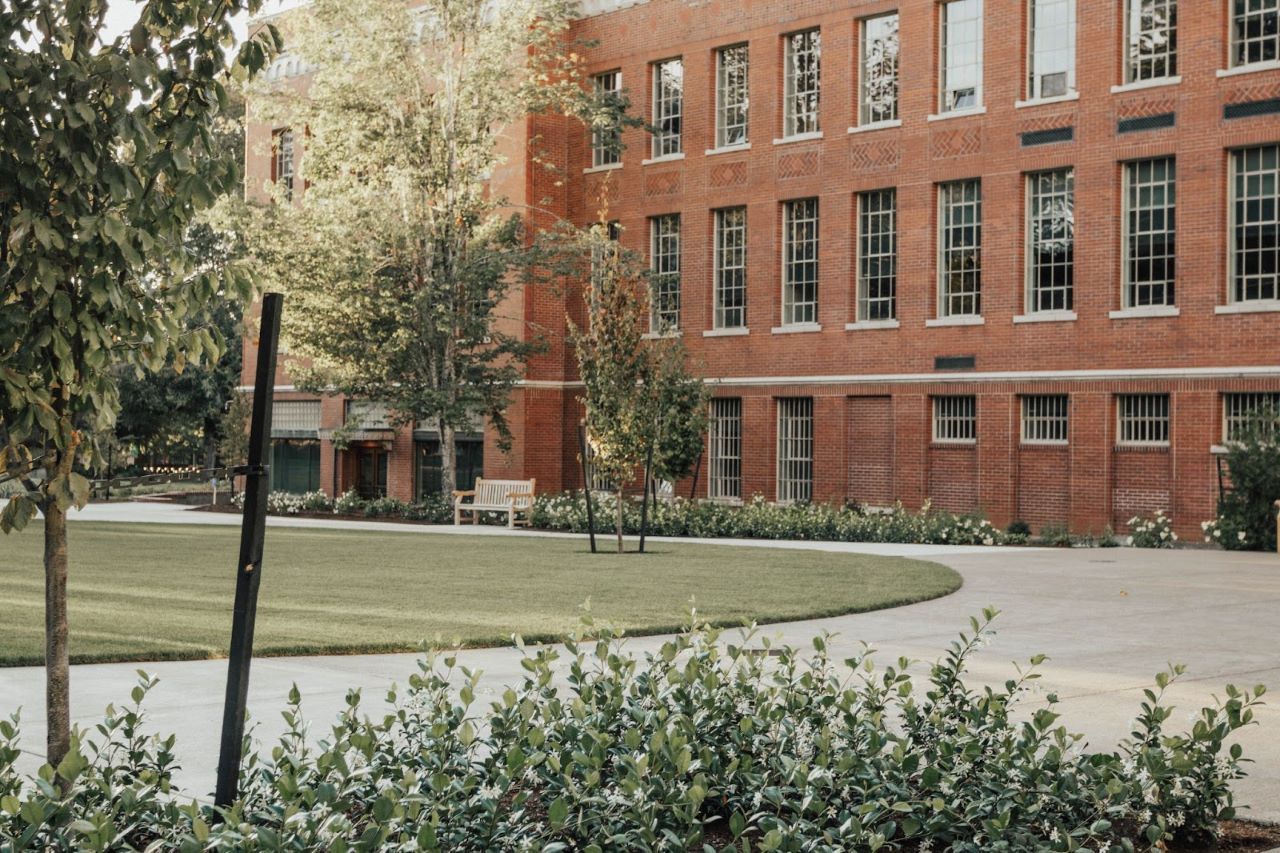 Frequently Asked Questions About College Towns
Are college towns safe?
When selecting a place to live, safety is one of the most important features of a home. Although safety can vary among towns, college towns generally have a relatively low crime rate due to the presence of the university's security measures and the overall sense of community. Often, students feel comfortable walking and exploring their towns, but precautions should still be taken. Researching the specific safety statistics of a college town you are considering living in or visiting is always advisable.
Are college towns only for students?
No, college towns are not exclusively for students, but they are notable for having a high student population due to their proximity to the school. College towns are also home to permanent residents, faculty members, university staff, and other community members. Everyone can enjoy the benefits of living in a college town!
Do college towns have good employment opportunities?
College towns offer diverse job opportunities, including positions in academia, retail, hospitality, healthcare, technology, and startups attracted by the educated workforce.
If you are or will soon be a college student, consider checking out Bold.org's blog to access tons of school information, including scholarships, advice, student credit cards, and more!