How to Get Scholarships for Grad School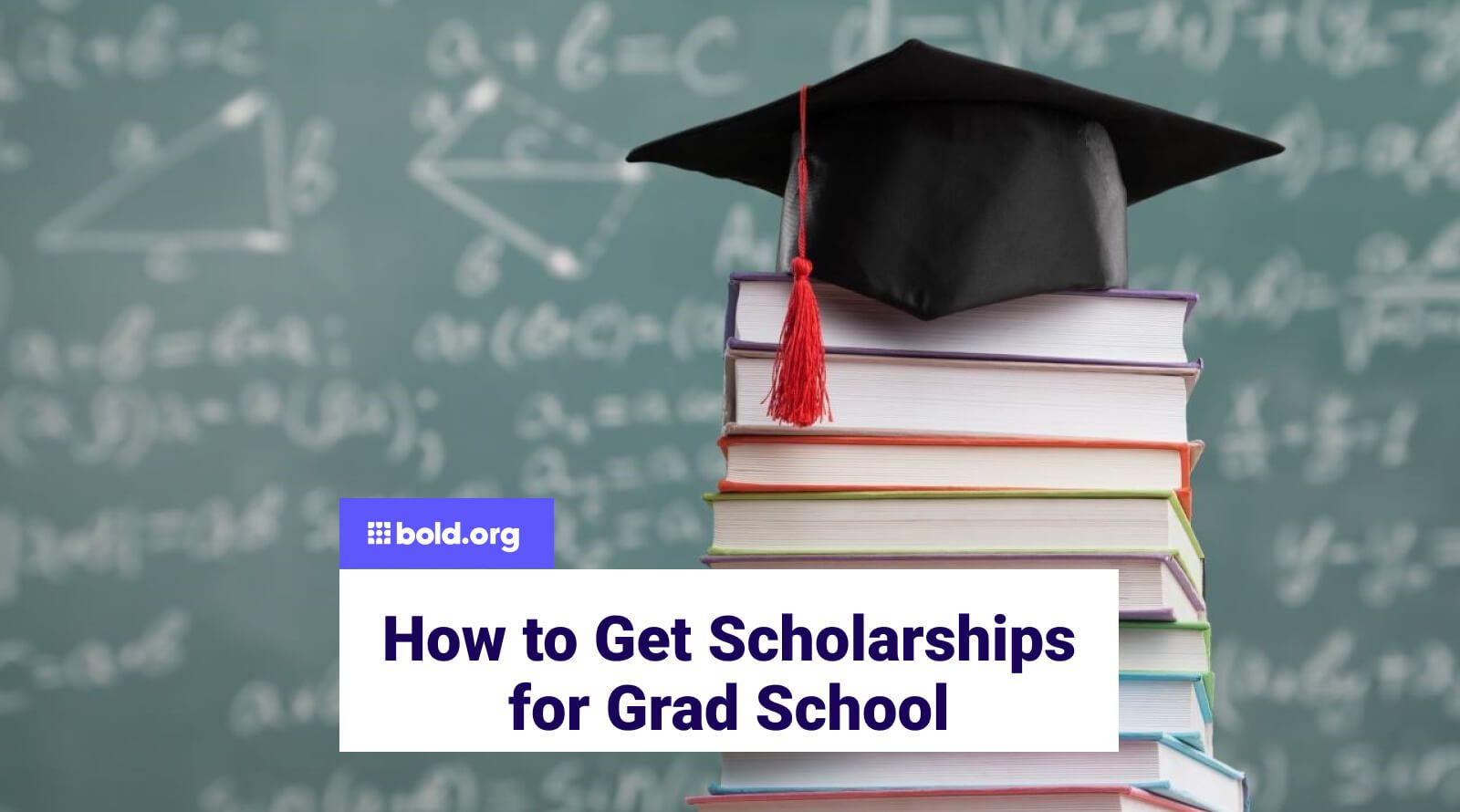 Top scholarships with upcoming deadlines
Upon completion of your undergraduate degree, you may begin research for an advanced degree program. Consequently, it's likely that you're worried about student loans. Luckily, you can apply for scholarships, fellowships, grants, and assistantship positions to lower your student loan debt as you pursue a graduate degree. Graduate students enrolled in graduate programs have access to many scholarship opportunities and financial aid.
Begin your graduate school scholarship search here at Bold.org by browsing through our Exclusive Scholarship Search now.
How to Get Grad School Scholarships:
Can You Receive Scholarships for Graduate School?
Graduate school scholarships are available through professional organizations, corporations, states, and higher education institutions. It is essential to look and apply for free money to help alleviate college education costs.
In addition to scholarships, federal grants, and graduate school grants, other types of financial aid are available that don't require repayment and help graduate students pay for a college education. Many universities and colleges offer graduate scholarships from their institutions to attract grad students with academic excellence to their graduate programs.
Many states offer scholarship opportunities to master's and doctoral students to encourage students who demonstrate academic achievement to build their careers within their state to achieve shared educational objectives.