How to Find Graduate School Scholarships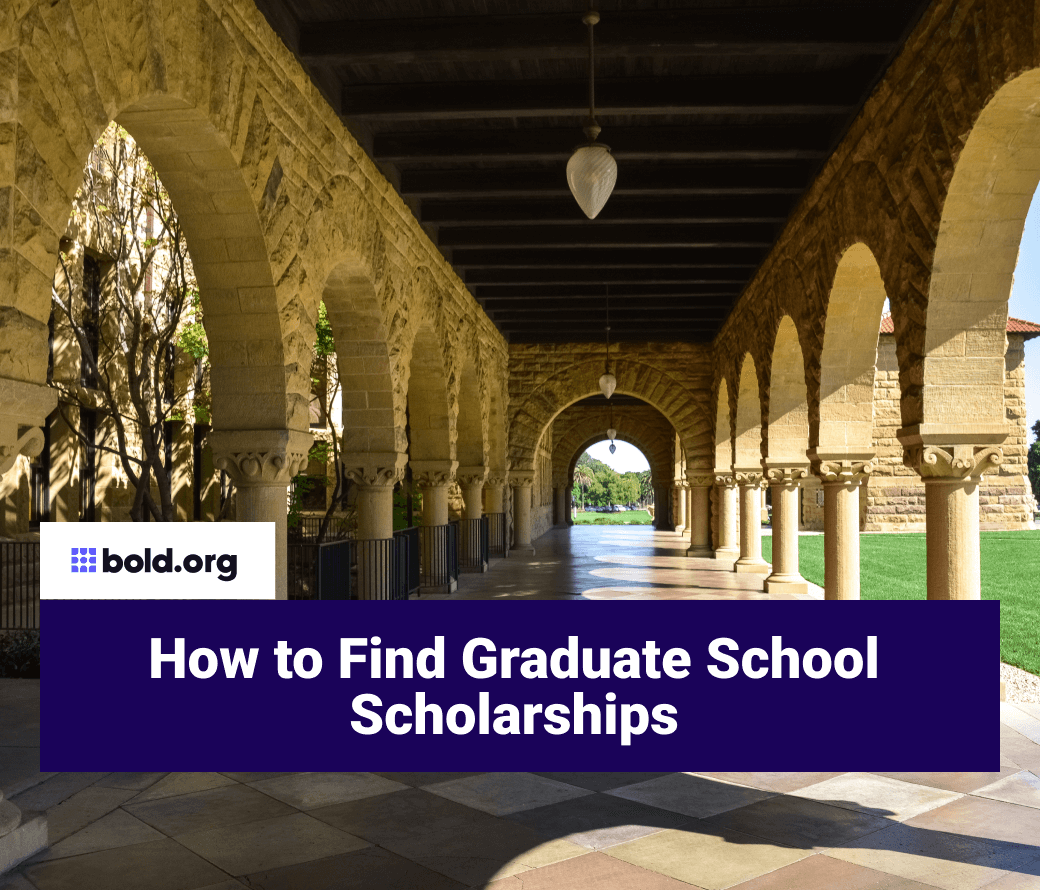 Top scholarships with upcoming deadlines
Pursuing a graduate school education is not an easy task. While students can get unparalleled research opportunities and career skills in graduate school, students can struggle with how to afford the costs.
Several factors may come into play when considering costs, such as whether you already have student debt after completing your undergraduate degree or whether the cost of pursuing a master's degree or advanced degree will require you to take out student loans. Whether you're already enrolled in grad school or contemplating applying to graduate programs, you do have several options to help you pay for your graduate school costs.
Get Matched to Thousands of Scholarships
Create your Bold.org profile to access thousands of exclusive scholarships, available only on Bold.org.
Create Free Profile
Private student loans and federal student loans are an option to fund your studies as well. Many students turn to private student loans to pay for graduate school. While loans may be a viable option, though, they must be repaid. While some graduate students who take out federal student loans find the student loan debt worth the graduate degree, 28% of students in the United States regretted taking on student debt to fund their education.
Student debt has become a greater concern for college students at any education level. On average, the student loan debt balance for students who finished a master's degree program is approximately $71,287. Since 2000, the average debt among master's degree holders is reported to have increased by 74.0%. This has deterred many students from attending graduate school, as they do not want to go into debt or increase their debt. This increasing debt problem emphasizes the importance of graduate school scholarships and grants to help make grad school accessible.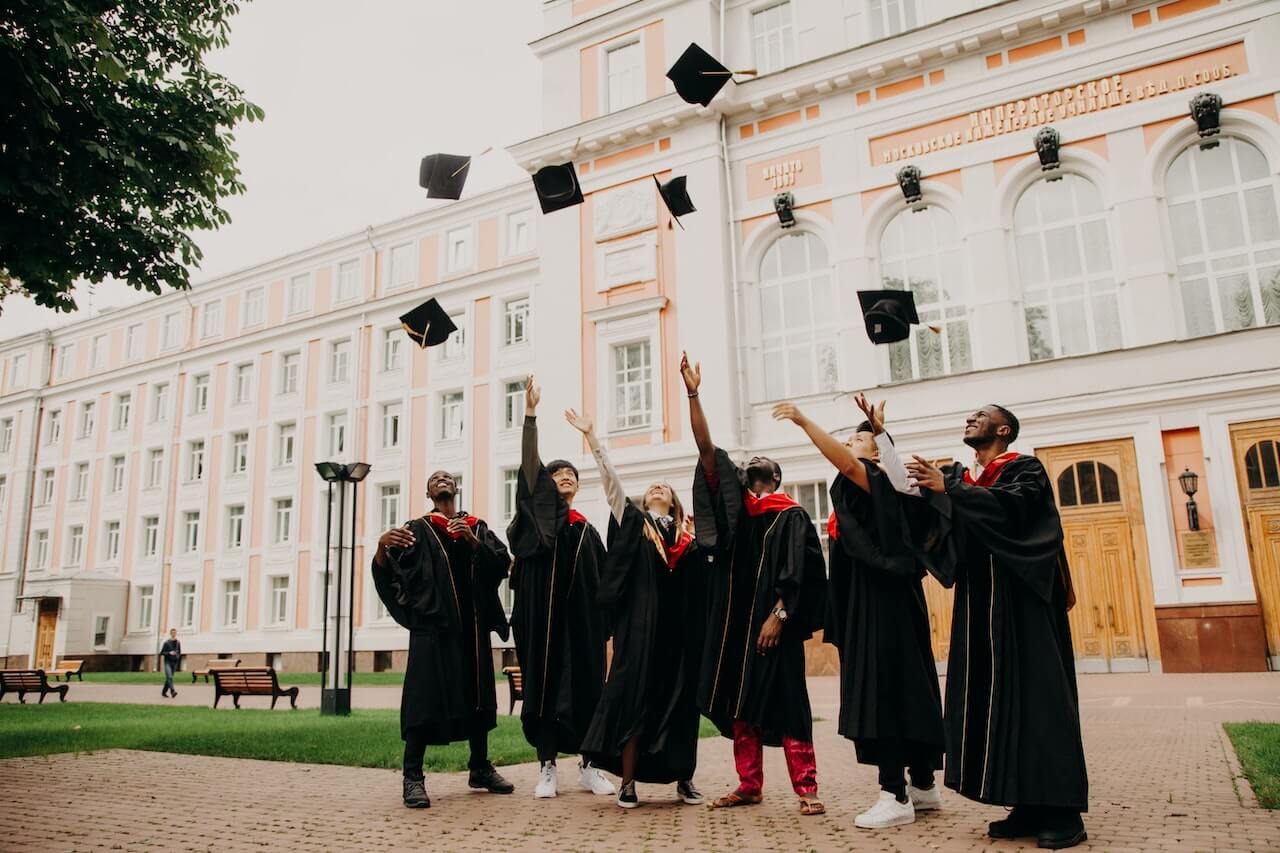 Grants from the federal aid program are a great way to pay for college each year. The FAFSA (Free Application for Federal Student Aid) annually grants roughly $112 billion in financial aid to students, and the application can be submitted each year that you're enrolled as a student, whether you are one of the many doctoral students pursuing graduate studies, or a graduate student coming straight from their undergraduate education. Students will be asked to provide demographics and financial information for themselves and their parent(s), so be sure to have both ready at the time of application.
If you don't want to worry about leaving graduate school with student loan debt, graduate school scholarships are a financial aid option that you won't need to pay back. There are plenty of scholarships available for those who want to avoid student loan debt as much as possible while attending grad school. Additionally, fellowships are a great option for graduate students who would like unique research opportunities and post-graduate study without having to work at the university.
The costs of attending graduate school should not be a barrier for any student seeking an education. Scholarship programs and organizations like Bold.org are working toward making higher education accessible for all, so be sure to take advantage of all of the financial aid options we have to offer.
Create your Bold.org profile and use the scholarship search feature to access hundreds of exclusive scholarships.
Finding graduate school scholarships on Bold.org
Don't feel overwhelmed when it comes to finding graduate school scholarships. About 1.7 million scholarships are awarded each academic year and that includes graduate scholarships! If you're feeling stuck or don't know where to start, Bold.org has several ready-made scholarship categories and popular searches that students can browse through to find the best scholarship opportunities.
Any student with a Bold.org profile has access to scholarship opportunities, no matter their education level. Graduate students can filter scholarships by education level or by major if they're looking for scholarships for a specific graduate program. Students can also consider this list of scholarships specifically for graduate students.
Although some scholarships focus on first year graduate students, those who are already enrolled should not feel deterred by this. On Bold.org, Grad school scholarships are not only designed for new graduate students, meaning all eligible graduate students may apply.
How to find scholarships for graduate students
Both need-based and merit-based scholarships are available to prospective and current grad students. A great benefit of scholarships is that they can be applied to any type of educational expense — textbooks, tuition, course fees, etc. — and it's free money! Scholarships help alleviate college expenses and do not need to be repaid.
The scholarship search usually begins with narrowing down your interests to determine which scholarships you'll be eligible for. Some scholarships will ask students to have community service experience, be majoring in a specific field, or be located in a certain state.
Doing a Google search will allow you to narrow down scholarships that you think you'll be eligible for and could help you decide which university or college to attend depending on how many scholarships are available and what the costs of attendance are.
Financial aid awards and scholarships may also be listed on university websites. If you are looking for major-specific scholarships, you could benefit from checking the school's website to see if you are automatically considered for them or need to fill out a separate application.
Additionally, you can reach out to your financial aid advisor or academic advisor to see if they can point you in the direction of any graduate scholarships. Your campus has more resources for graduate students than you may think, and taking advantage of these can be instrumental when trying to get grad school scholarships.
In addition to looking specifically for scholarships for graduate students, another recommendation is to sort scholarships by graduate degree type or career goals. If you're a graduate student majoring in STEM or another advanced degree field, narrowing down your search by major could work as well. If you are a medical student or law student, there may also be other specific scholarships that you can apply for.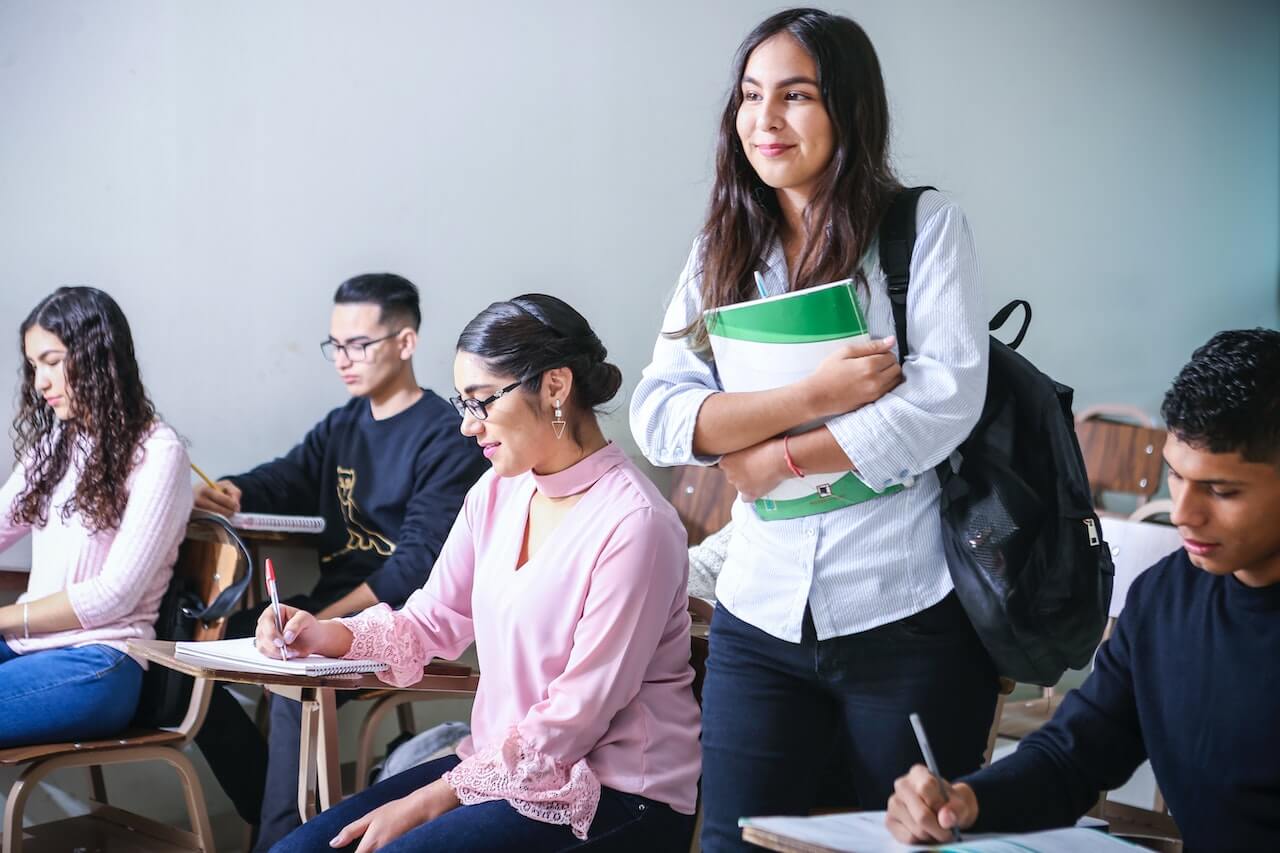 Graduate school scholarships through your school
Upon application to graduate school, students may be considered for school scholarships that can help pay part of their tuition. If you want to find scholarships related to your major or degree program, check the grad school department's website to find financial aid opportunities that you could qualify for.
Oftentimes departments may award scholarships to graduate students during the school year or after their first academic year. Departments may ask professors to nominate students based on academic achievement or excellence, so you might not even know you've received a grant or scholarship until you've already won it!
Teaching assistantships are another excellent option for paying for graduate school while also boosting your resume and giving you hands-on teaching experience. Teaching assistants are generally graduate students that are expected to grade tests/papers and support undergraduate students in and outside the classroom. Some teaching assistants may be asked to teach a class or lesson, hold office hours, or work solely with the professor they're assigned to.
Graduate school scholarships through fellowship programs or professional organizations
Graduate students are typically the target audience for fellowship programs because they can earn funding for any type of research or project they're pursuing. Graduate students interested in a specific graduate program or field are encouraged to search for fellowships that can assist them financially, and many of these awards span several years so students enrolled in a graduate degree can be at ease for a while.
The National Science Foundation is a prime example of a national organization that provides graduate school students with financial aid over the course of their studies, in addition to an annual stipend. Fellowship recipients will need to maintain a certain GPA or demonstrate significant growth in their research project, keeping up with the requirements of their fellowship program.
Other graduate degrees or fields of study may have scholarship opportunities for members of their organizations as well. Students who are members of professional organizations like the National Political Science Honor Society Pi Sigma Alpha allow advisors from each chapter to nominate graduate students interested in political science for the award.
Although these fellowships offer very competitive scholarships, the right preparation and application can help you stand out and showcase how your talents are the perfect match for the program.
Wondering if scholarships expire? Check out this blog to learn more!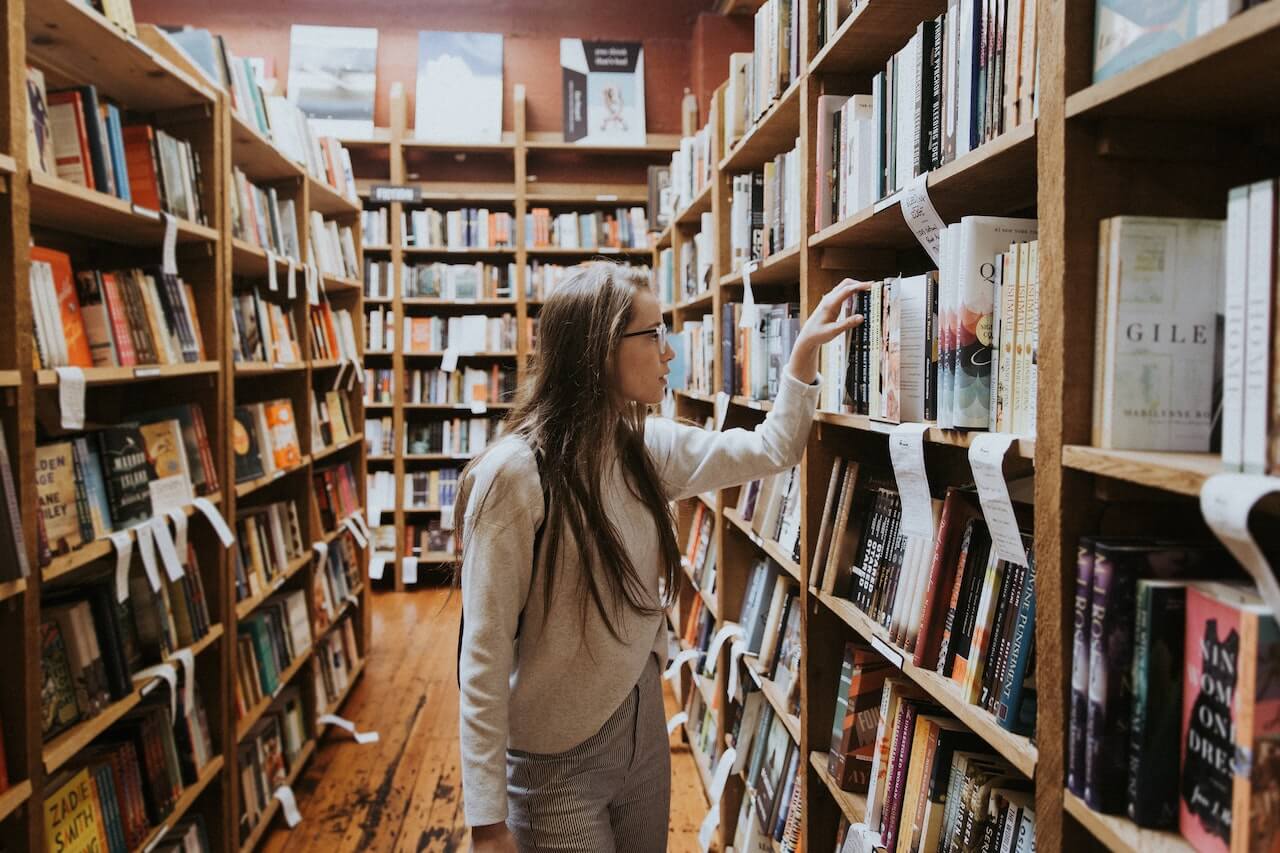 Frequently asked questions about graduate school scholarships
How do you pay for graduate school?
Students can pay for graduate school with a combination of scholarships, grants, teaching assistantships, student loans, etc. There is no limit to how many scholarships you can earn or apply for, and grad school scholarships were made specifically for this purpose — to break down the barrier standing between a student and their grad school education.
How do I get a full ride to graduate school?
Getting a full ride to graduate school is plausible, but these kinds of grad school scholarships are more competitive than others. It is recommended that you apply for as many as you can, and submit your applications before the deadline because some scholarship opportunities have limited funds. Academic excellence is key in obtaining a full ride, so make sure to have your transcripts and test scores on hand.
Additionally, some graduate programs actually pay their students, so be sure to research programs you are in or are interested in before hand to know whether or not grad school scholarships will play a role in funding your education.
Can you negotiate scholarships for graduate school?
You can and should negotiate your scholarships for graduate school. After receiving your financial aid package, you are allowed to appeal the financial aid decision and declare that you would be unable to attend graduate school without a greater scholarship or financial aid amount.
Graduate students interested in negotiating graduate scholarships may write an email to the school's financial aid office and outline any other offers and acceptances they've received. It's also recommended that grad students ask specifically for what they would need to accept the financial aid offer immediately (if it is their top-ranked school).
Does graduate school use FAFSA?
Yes, graduate students are still eligible to apply for federal aid. Just like undergraduate students, graduate schools use FAFSA (Free Application for Federal Student Aid) to calculate financial aid packages and offer financial aid opportunities. The FAFSA annually grants roughly $112 billion in financial aid to students, and the application can be submitted each year that you're enrolled as a student.
Filling out the FAFSA is completely free and the application can be found at studentaid.gov.