Can You Pay a Student Loan off Early?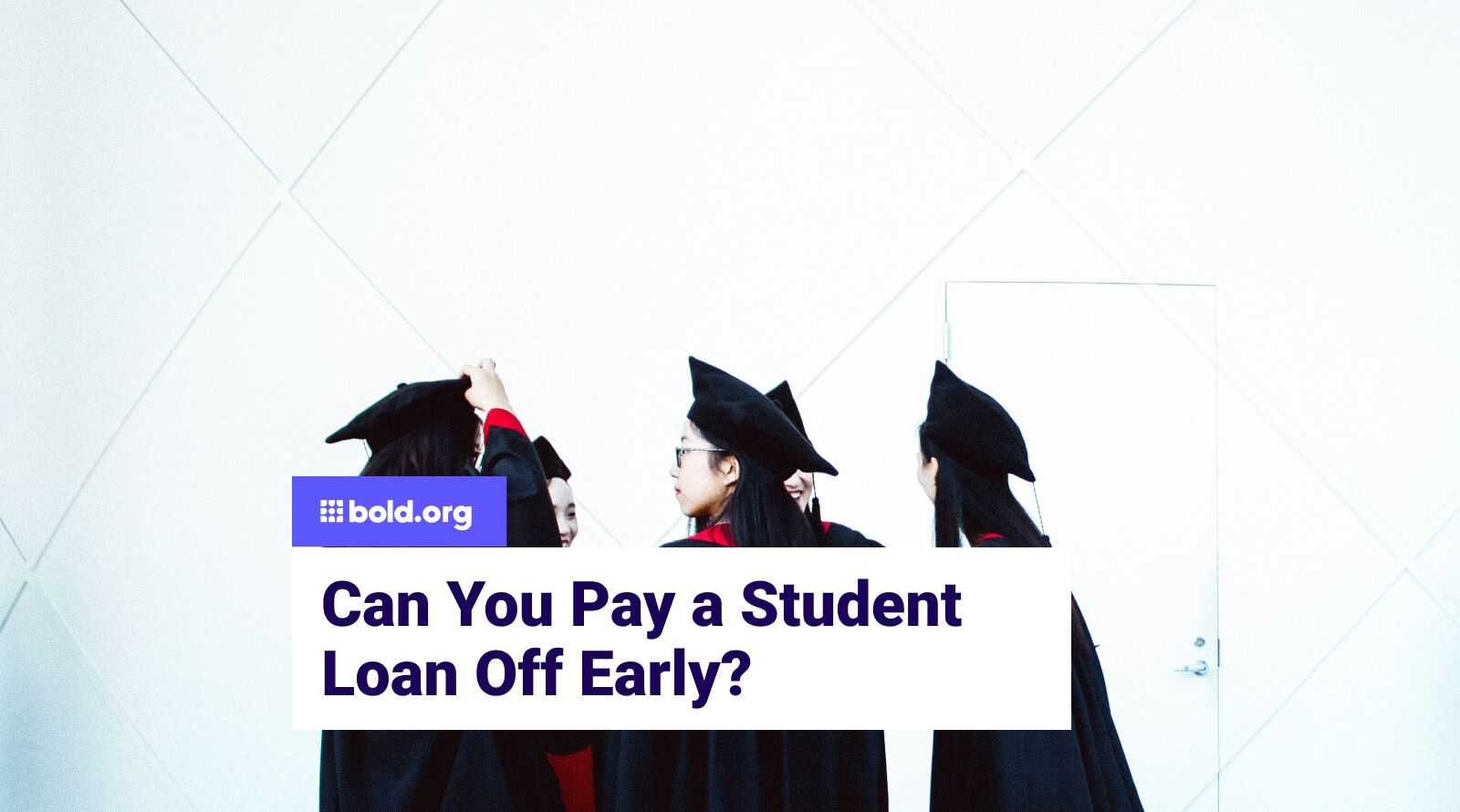 Top scholarships with upcoming deadlines
Student loans can certainly be paid early! Borrowers are highly recommended to do so as soon as they have the financial means.
As the cost of college attendance slowly rises, more students are relying on outside financial resources such as student loans to fund their school expenses each year. As this demand for student loans increases, so does the student loan debt crisis.
Scholarships, like those offered on Bold.org, are the most sought form of financial aid because they are not required to be paid back at any time. While students are encouraged to apply early, sometimes this may not always be sufficient enough to cover the full cost of college.
Unlike scholarships, student loans are a form of financial aid that requires repayment following graduation. It is essentially borrowed money from the bank or another service meant to be repaid with interest. If you qualify for high loans, then you could essentially have enough money to attend the school of your choice.
Create a Bold.org profile and use the scholarship search feature to access hundreds of exclusive scholarships.
In almost all cases, interest begins accruing on student loans the day the money is deposited into your bank account. The timeline for when you become responsible for paying this interest as well as your student loan repayment is completely contingent on the source of your loan.
Regardless, when students wait to pay off student loans, they are stuck paying extra payments that exceed their original loan amount as interest accumulates. Eventually, it can lead to a large student loan debt-to-income ratio - something faced by millions of university graduates nationwide.
Although private loans and federal loans will differ in their expectations as well as payment amounts, borrowers can be rest assured that they can begin student loan payments as soon as they have the means to do so. However, before deciding to pay student loans quickly, it is important to assess your other financial constraints and goals. While you can begin paying student loans early, it might not always be the best idea to pay them off completely.
On average, student loan repayment can be tens of thousands of dollars, and it can have the capacity to have a significant hit on the bank account. Without a solid income, it can affect paying off other expenses.