Can you get scholarships for community college?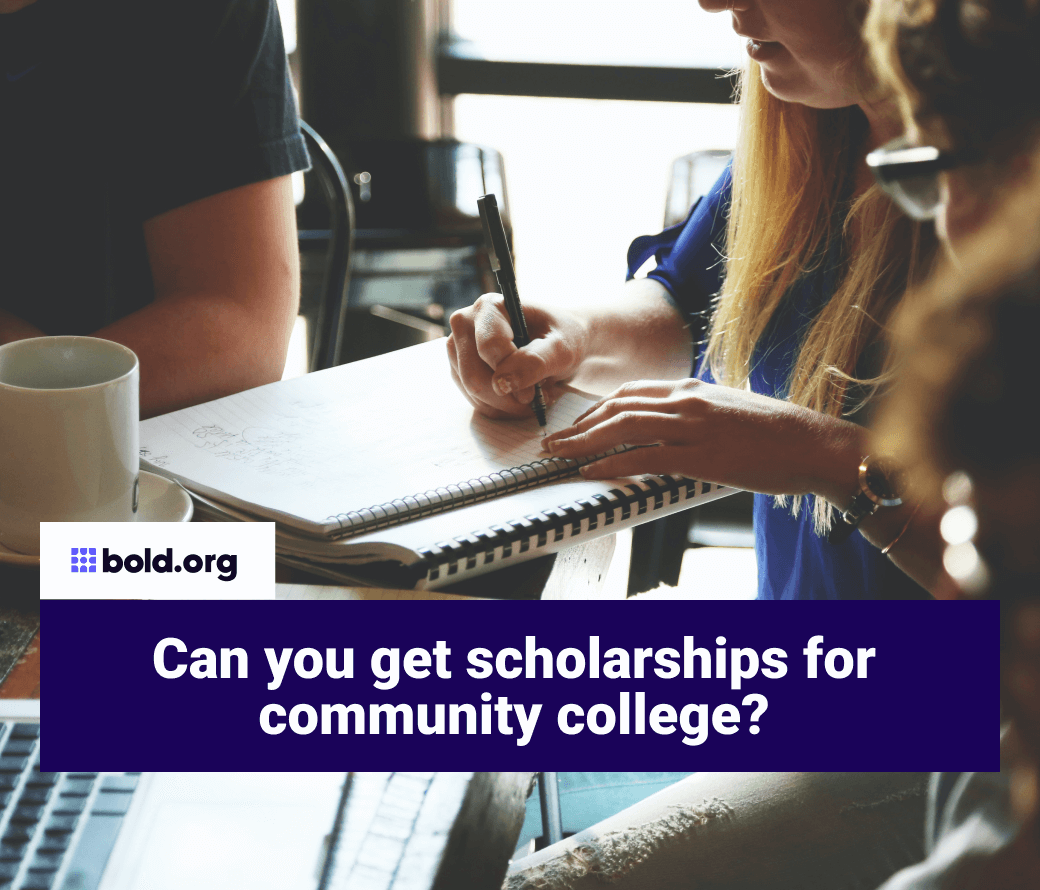 Top scholarships with upcoming deadlines
When considering higher education, most people often think of the traditional four-year program at either a public or private university. However, another popular option among students pursuing their bachelor's degree is to begin their higher education journey at a community college.
In the 2019-2020 school year,  7.7 million students were enrolled in community college, making up 35% f the total undergraduate population. Many students attend community college for the first two years of their program before transferring to another four-year college or university to finish their degree. Becoming a community college student has many benefits, most notable saving on tuition.
Get Matched to Thousands of Scholarships
Create your Bold.org profile to access thousands of exclusive scholarships, available only on Bold.org.
Create Free Profile
However, although community college is desired for these significantly low costs, there is still a price for attendance. While tuition varies based on location, the cost of community colleges can be as high as $25,000, meaning that although it may cost less than a four year institution, attending community colleges is still an expensive endeavor. Fortunately, just like any other college, there are still grants and scholarships available for community college students, so any graduating high school senior concerned about the costs can breathe easy.
Scholarships for community college
Bold.org showcases a variety of scholarships that community college students are eligible to apply for. These scholarships focus primarily on individual experiences and academic excellence to support current college students through their degree programs. Unless otherwise stated, if you fit the eligibility requirements and are attending an accredited community college the scholarship can help you attend college. Utilize Bold.org in a way that works best for you, and apply to a diverse array of scholarships for your community college journey!
Additionally, some scholarships solely serve community college students. Those specific community college scholarships can either be applied towards your associate degree while attending a community college or towards your bachelor's at a four-year institution upon transferring. At times, it will be at your liberty to make that decision yet in other instances the scholarship rules may require you to use the money at a certain school. To attract more students, many colleges provide scholarships to transfer students. Sometimes, community college transfer students receive more money in scholarships than if they did as first-year students.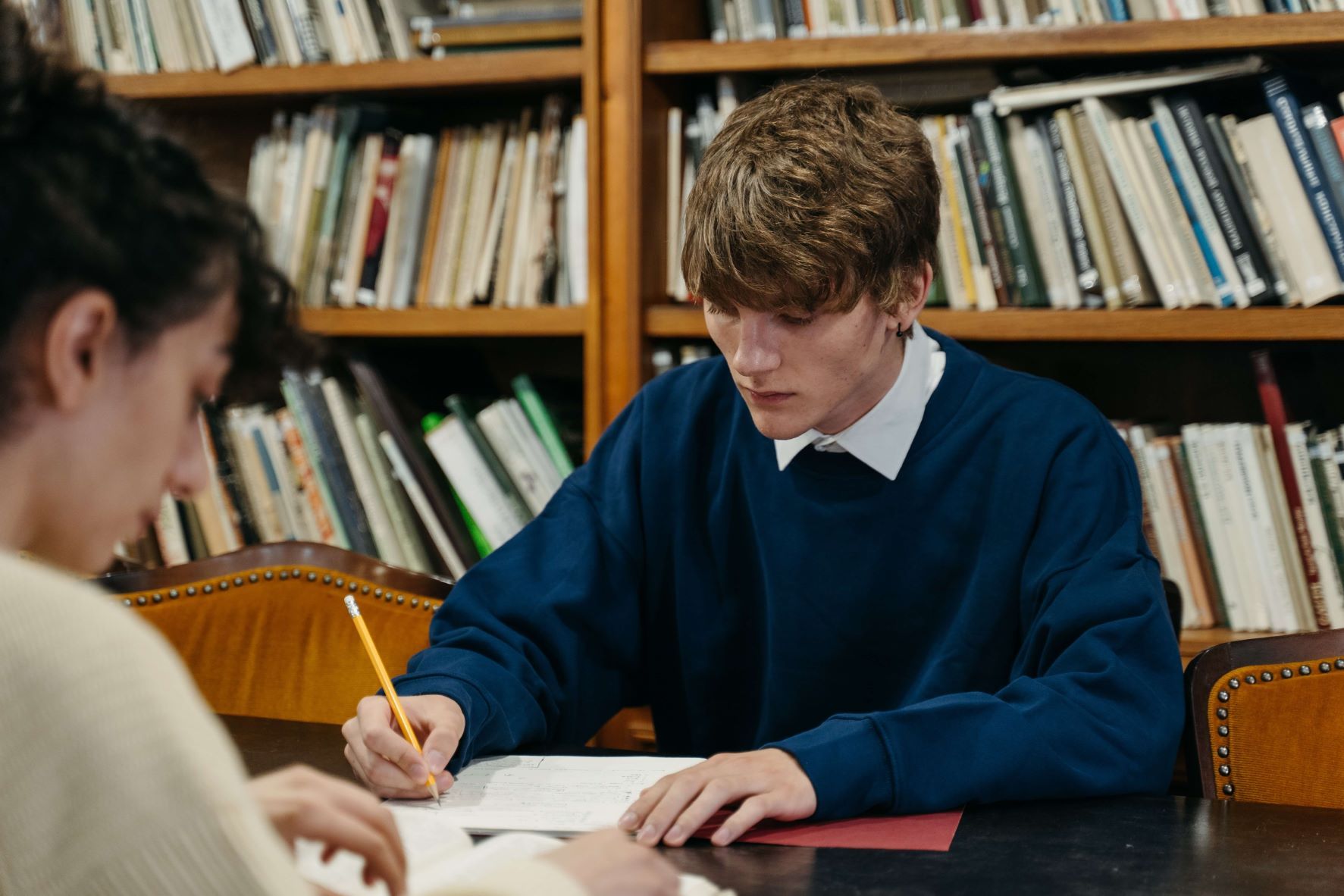 Athletic scholarships are among the most common scholarships offered to college students. In most private and public universities, the National Collegiate Athletic Association (NCAA) funds scholarships for student-athletes. Similarly, in junior colleges, the National Junior College Athletic Association (NJCAA) helps support student athletes' collegiate careers. Playing a sport in Division 1 or 2 community colleges could land you full-ride athletic scholarships to your respective community college. There are currently 520 participating institutions, as the NJCAA has aided over 58,000 student-athletes. This resource is perfect for students that do not want to give up on their dreams of playing their sport, while still saving a lot of money for college. High school seniors who play sports and are looking to attend community college should look into the scholarship options available to them.
Furthermore, other scholarship programs can be a little more general, meaning they are not exclusive to a particular institution or person. These scholarships are typically easier to apply for, as they do not usually require more than a simple survey. Since every college student pursuing any degree is eligible for this scholarship, keep in mind that the likelihood of winning is the same as winning a lottery ticket. The applicant pool is much larger so there is far more competition than one with a narrower audience.
In addition to scholarships, it can be helpful for community college students to also look into grants from the government to help fund their education. Community college students can fill out the Free Application for Federal Student Aid and see their eligibility for financial aid.
Every college will offer a different aid package based on financial need, so you can apply for a few schools in the area and ultimately use the financial aid packages you're offered as a guide when deciding which community college is right for you.
Just because attending community college is cheaper than a typical four-year college does not mean that it is necessarily affordable for every student. Even the lower costs of community college can still be overwhelming to low or middle-income students, especially when taking the cost of living into consideration. Luckily, there are many resources out there to make college more affordable for you so you can earn your degree and perhaps even join the ranks of graduate students.
Make a profile on Bold.org to access hundreds of exclusive scholarships.
Can you use a scholarship for any college?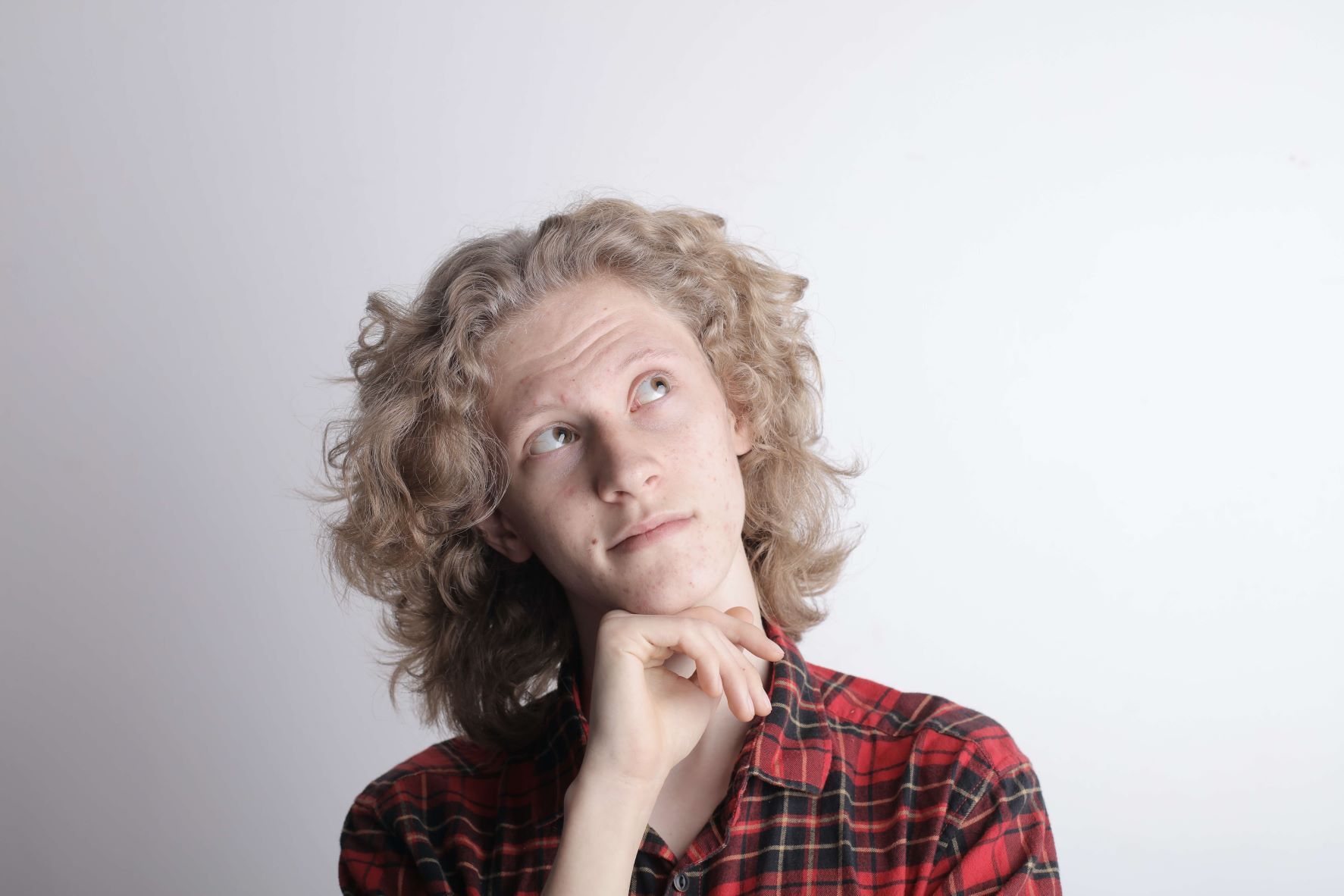 Yes and no - the rules of the scholarships depend on the scholarship provider!
Each scholarship is different, so where you can use the money is contingent on the regulations set by the donor or organization awarding the scholarship. Some scholarship providers will outline specifically what university or college(s) the money can be used at. However, in most cases, private scholarships can be used at any accredited school unless otherwise specified in the description or rules.
To ensure the money is used according to the rules, scholarship money will go straight to the institution upon winning. However, a small portion of scholarships are less particular and may be sent directly to the winner as long as the money goes towards some sort of educational venture. It all depends on your provider, so make sure you read the rules and are aware of any tax implications that may come from receiving scholarship money directly.
Scholarships that are won through a university are usually exclusive to the school and can not be applied to another institution. That money will either go back to the university or help fund another student's bachelor's degree should you choose to commit elsewhere.
Third-party scholarships are much more flexible and vary in their requirements, so remember to check the rules before applying. There can be restrictions on the type of degree or general location of the university among other stipulations.
One important thing to note is that scholarship amounts can impact your financial aid package, depending on how your school takes outside scholarships into consideration when determining financial need. If you're considering applying for scholarships, it's a good idea to have a conversation with your school's financial aid office early to see how receiving scholarship money will affect your financial aid, if at all.
Does a scholarship make college free?
A scholarship can make college free if it's a full-tuition scholarship, but this is usually not the case. Scholarships are free money that you do not have to return upon graduation. These scholarships range in their monetary value, so there is a possibility that the cost of attendance can be free if you win a large enough scholarship or if you win many small scholarships that cover your total expenses when added together.
Students can receive full-ride scholarships from their university or even sometimes third-party scholarship providers. Students are awarded based on merit, a personal statement, accomplishments, or artistic and athletic capabilities. It is always a good option to apply for institutional scholarships if you fit the criteria.
Many scholarships, however, are not always enough to cover the entirety of college. There are many small scholarships that are worth just a few hundred dollars. These scholarships may seem useless in comparison to high-value awards, but every penny still counts, so it is important to apply for as many full and partial scholarships as you can to significantly lower the costs. Bold.org has access to an expansive list of scholarships to make the search and application processes easier for you!
That being said, college expenses do not just stop at tuition. Many added expenses come with this journey, such as transportation fees, rent, furniture, a laptop, school supplies, and groceries to name a few. These costs can be daunting on their own but become even more overwhelming when trying to also afford tuition.
Be prepared for what cost of living to expect depending on the location of your specific college and bear these added expenses in mind. Many scholarships can't be used towards living expenses, so it's important to cover as much of your educational costs as possible with scholarships so that you can afford to pay for room and board.
Frequently asked questions about community college scholarships
Can you keep the leftover scholarship money?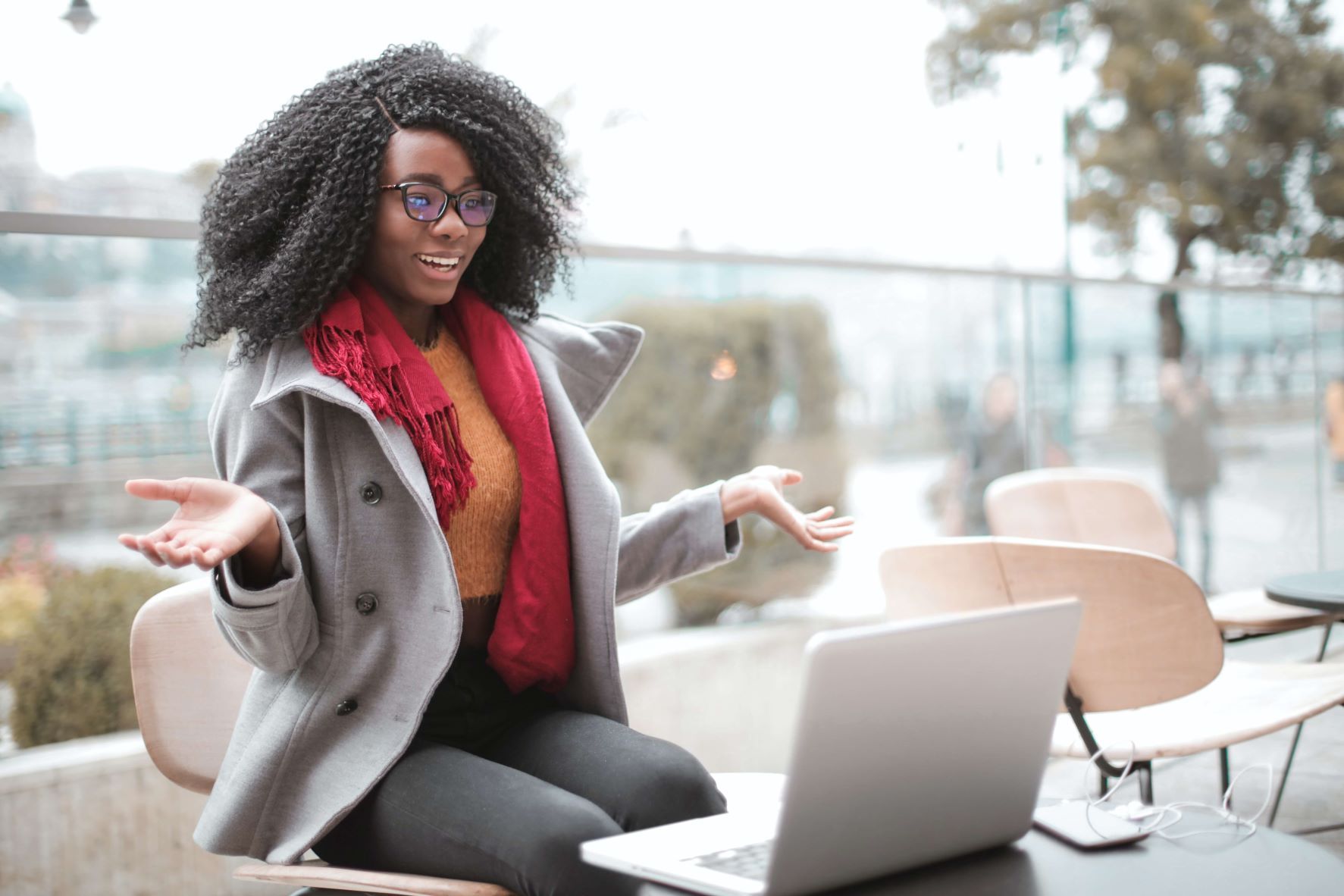 Every scholarship provider will have a different policy regarding leftover scholarship money. When faced with this situation it is best to contact the provider and discuss possible options of where the money can go. Always make sure to get approval from your provider before using any excess funds, otherwise, you may have to repay the money or you could get into legal trouble.
Typically, if the scholarship exceeds school expenses for the semester or year, you can ask to have that additional money credited towards the following semester or academic year. If not, leftover money can sometimes be applied to graduate programs.
In other cases, the university will refund it back to the student to cover outside educational expenses. These funds could then contribute to the livelihood of the student by covering flights, housing, food, or other vital necessities.
Every situation is different, so just double-check with the organization issuing the scholarship to avoid any confusion. In many cases, your donor may require any excess funds to be returned and given to another student, so be aware that this is a possibility. If you do end up receiving a direct scholarship refund, keep in mind that you may have to claim the money as taxable income.
Which scholarships are easy to get?
Unfortunately, due to the competition, most scholarships are not easy to win.
Additionally, the easiest scholarships to apply for can be some of the toughest to obtain. The application process usually includes filling out a quick survey with your basic information which is then entered into a lottery-type system. Considering that they do not take more than 5 minutes to complete, these scholarships are convenient to apply for and draw many applicants as a result. Without an essay or other submission, it's hard to showcase why you're the best candidate. As a result, these easy scholarships are actually difficult to win.
However, since they're so quick to apply for, easy scholarships can still be part of your application strategy. Someone is going to win the award, and it might be you! Additionally, many of these organizations conduct a new lottery every month so remember to reapply for another chance of winning. Just remember that no-essay scholarships have many students applying, so do not rely too heavily on them.
Most students have a higher chance of winning scholarships that are centered around their identity or achievements. There are scholarships exclusively available to students who are low-income, first-generation, or of a certain race, religious affiliation, gender, age, etc. For these scholarships, the applicant pool is a lot narrower and you have the opportunity to represent something meaningful to you. With reduced competition and more agency over your application, you'll have a higher chance of winning.
Finally, even though scholarships that require essays, videos, or other submissions may seem difficult, keep in mind that they're often the easiest to actually win. By using Bold.org, you can get access to a diverse list of scholarship resources that will enrich your educational journey and give you opportunities to earn aid - apply today!
Create a Bold.org profile and use the scholarship search feature to access hundreds of exclusive scholarships.