Why students do not apply for financial aid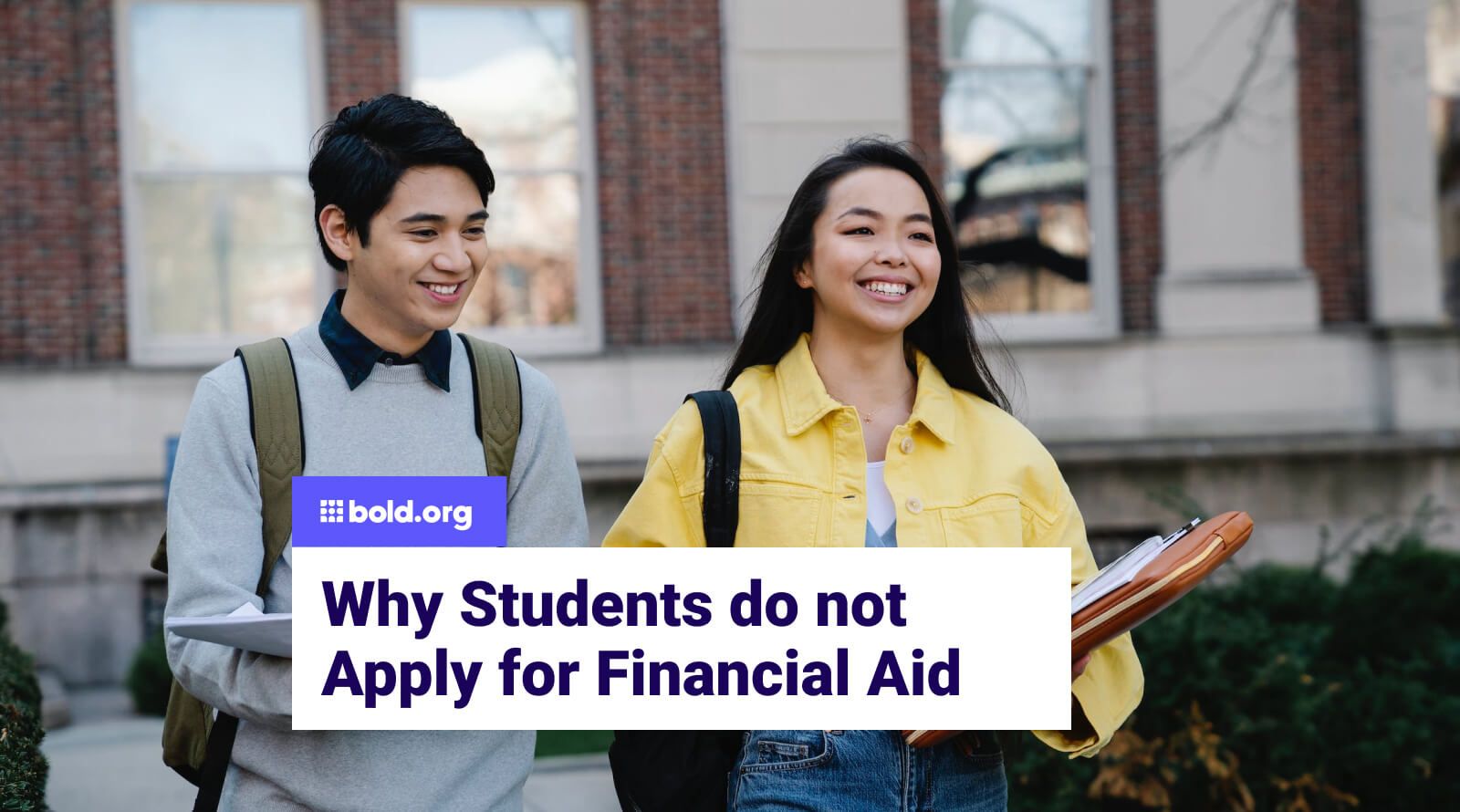 Top scholarships with upcoming deadlines
The US Department of Education recently commissioned a broad-based study to determine why undergraduate college students do not apply for financial aid.
The data from the study was assembled visa vi the National Postsecondary Aid Study (NPSAS:12) and includes information about a variety of financial aid package types including grants, scholarships, loans, assistantships, fellowships, tuition waivers, employer aid, veterans benefits, tuition discounts, and a variety of other monies used in conjunction with expenses related to college.
Create a Bold.org profile and use the scholarship search feature to access hundreds of exclusive scholarships.