What is a Presidential Scholarship?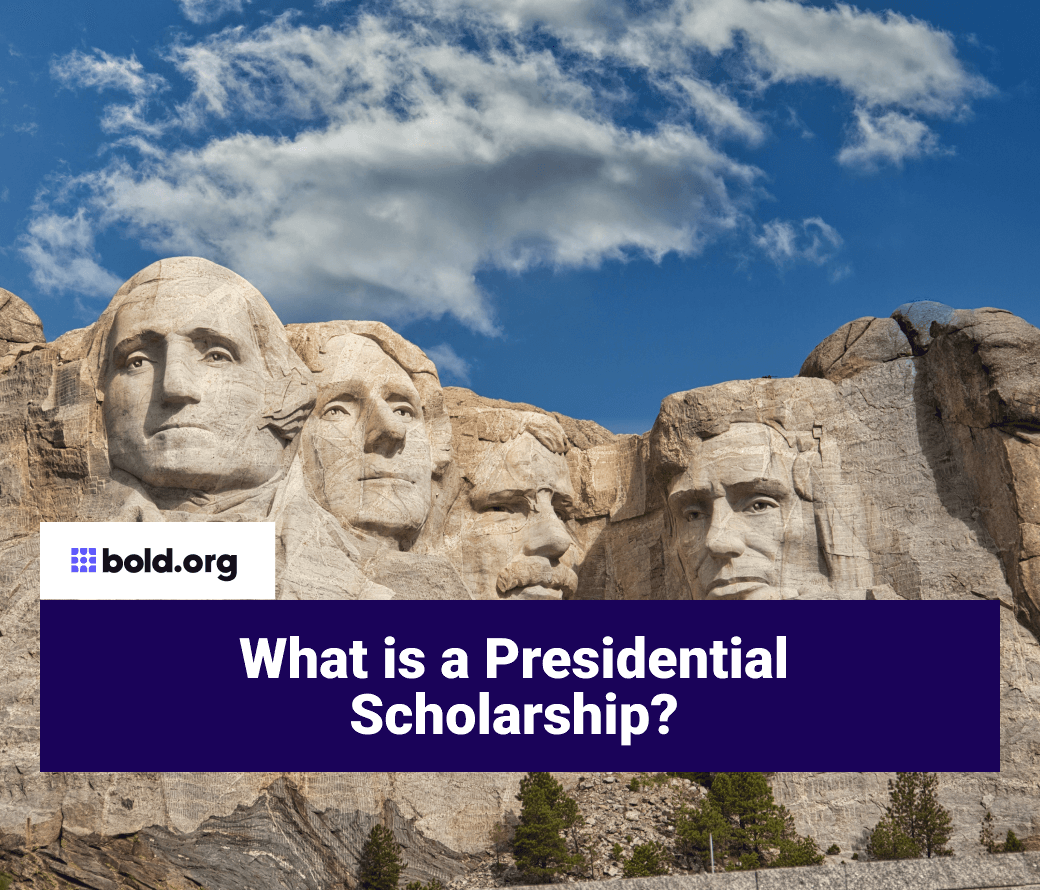 Top scholarships with upcoming deadlines
Earning a Presidential Scholarship is one of the nation's highest honors for high school seniors. However, some students may not even know what it is. So, what is a presidential scholarship?
Not to be confused with institutional Presidential Scholars Programs and scholarships sponsored by universities for their own students, the U.S. Presidential Scholars Program is a prestigious national recognition program. It has recognized accomplished and talented high school seniors across the country since its establishment in 1964 by President Lyndon B. Johnson.
The program is meant to annually recognize high-achieving students who demonstrate ability and leadership qualities. These scholars will represent the nation's commitment to higher education on behalf of the President.
Discover hundreds of exclusive scholarships on Bold.org. Sign up now to find out which scholarships are the best fit for you.
Presidential scholarship requirements
Candidates are evaluated on many qualities that would qualify a student to be deemed the nation's representative of excellence. Such a heavy title comes with very selective standards. The most notable requirements to have are:
Academic success in secondary school reports
Personal characteristics
Leadership abilities
Self-assessments
Community service & extracurriculars
Nearly perfect SAT/ACT scores
Artistic achievement*
Achievement in career and technical fields*
Scholarship essays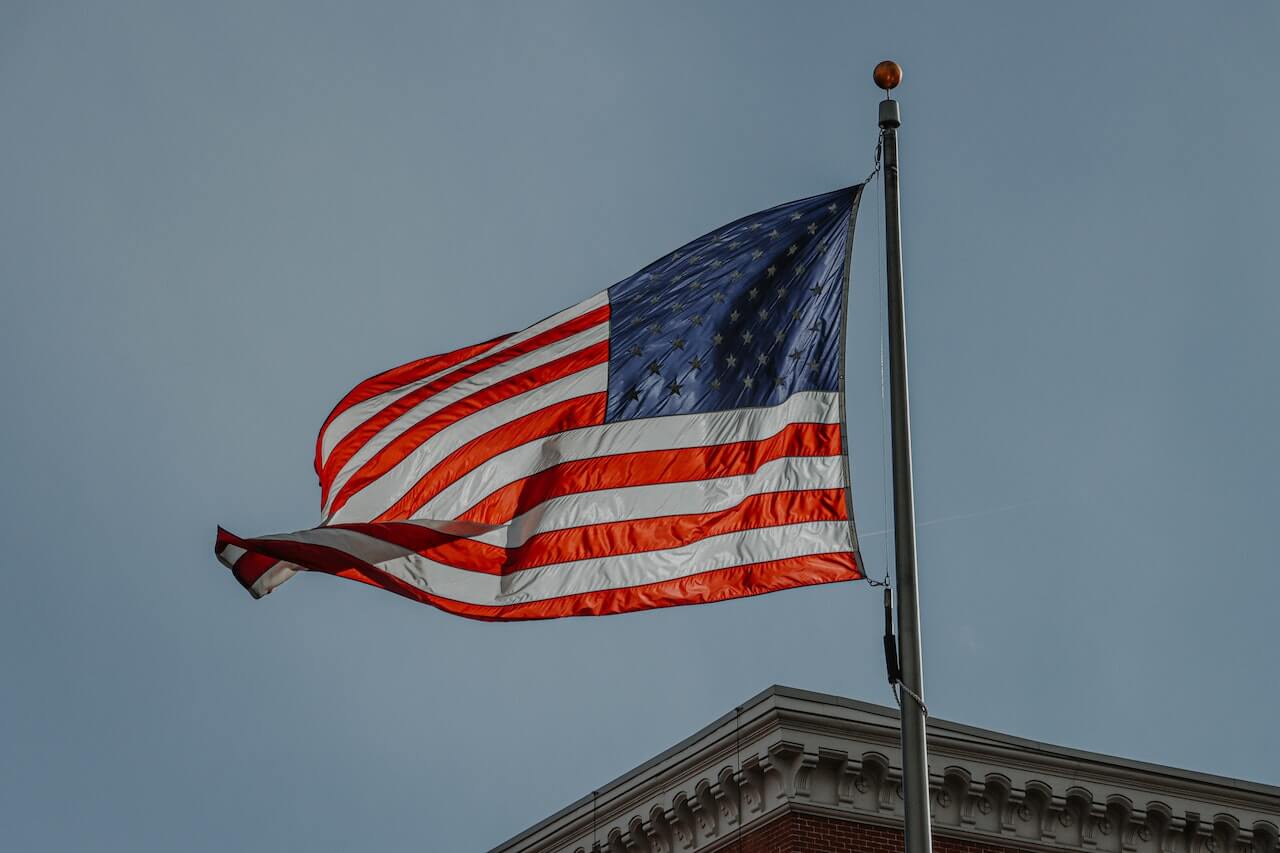 Student essays play a vital role in joining the Presidential Scholars Program. In fact, your essay can be the deciding factor when determining if you make it past the semifinal round of candidates. There is no given prompt, which means the essay topic is up to the applicant's imagination. This is where students should highlight their leadership skills and commitment to their school and community.
Get Matched to Thousands of Scholarships
Create your Bold.org profile to access thousands of exclusive scholarships, available only on Bold.org.
Create Free Profile
There is also a thorough analysis of their scholarship essay, which evaluates one's ability to tell a compelling story while showcasing the standards of excellence. The essay can be about anything, as long as it is unique and sheds a spotlight on yourself. If you're not sure where to start, consider your passions, how being in the U.S. Presidential Scholars Program can help you, and what your aspirations are for the future.
Check out our detailed guide for tips on how to write an award-winning scholarship essay.
Take note that the requirements for achievement in either the arts or career and technical fields vary by candidate. Read more in-depth information about these requirements in the next section.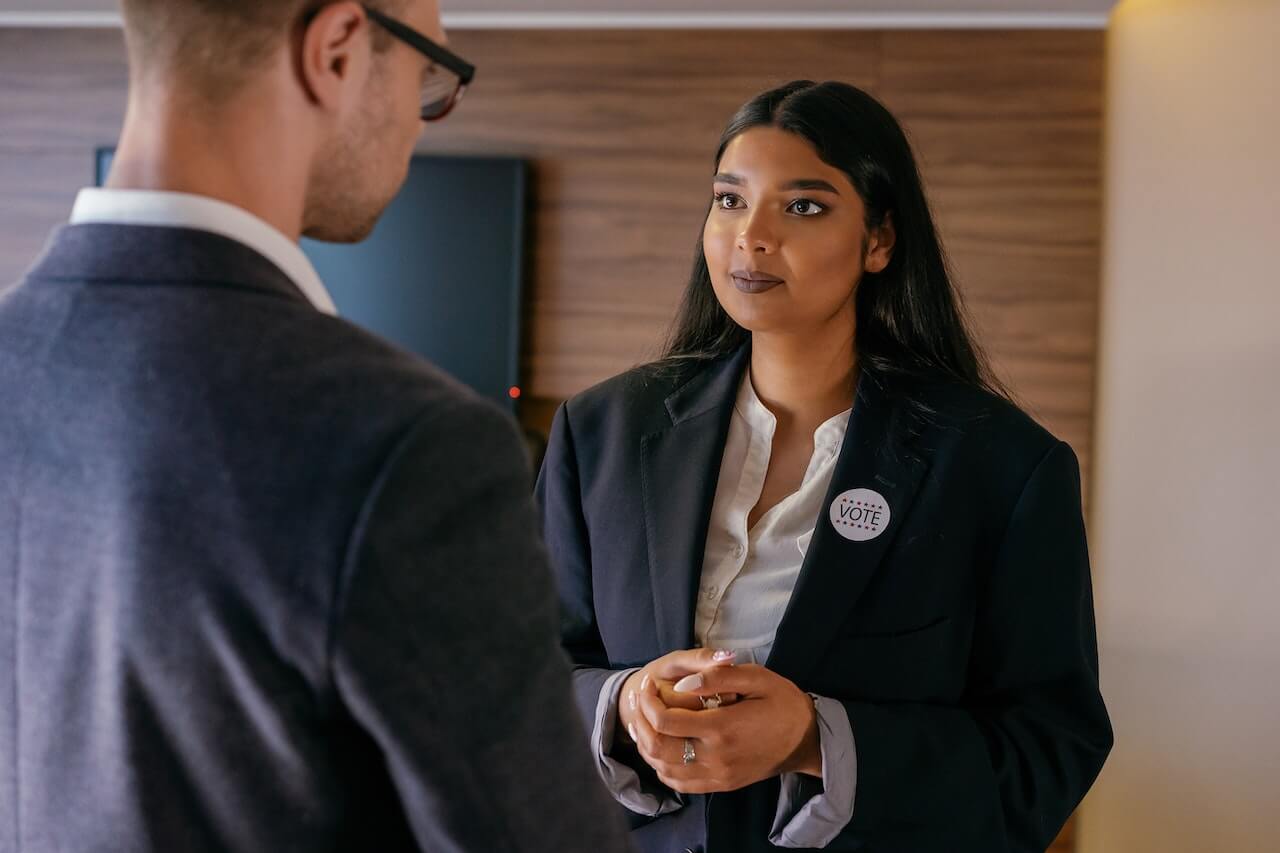 How to get a presidential scholarship
The Presidential Scholars Program follows the same timeline every year. Invitations to apply are usually released in January, with the deadline to submit candidacy materials at the end of February. The review committee will look over the applications and confirm the 161 finalists in the months leading up to the conclusion of this program cycle, with recognition events held in June.
There are different pathways you can take if you are aiming for a presidential scholarship. The first pathway is scoring high on the SAT or ACT. This doesn't mean just earning high scores, but rather scoring within the top percentile of the entire country!
Although it can be a challenge, this pathway to becoming a scholar has many advantages. Unlike the other methods of evaluation, you're able to take the SAT/ACT as many times as needed until you're satisfied with your scores. There are also more invitations given out based on test scores compared to the art component or CTE component, as you'll read below.
You can also participate or enroll in several recognition organizations that have the jurisdiction to nominate students. Since the program expanded in 1979, any talented senior in high school in the performing arts or visual arts also have a shot at being nominated for the Presidential Scholarship through the YoungArts Program. Members who are in this national recognition program senior year of high school and meet all of the U.S. Presidential Scholars Program requirements can go on to earn the scholarship.
Eligible students will be further evaluated during National YoungArts Week, where participants are evaluated against standards of excellence from one of 10 different disciplines: Cinematic Arts, Dance, Design, Jazz, Music, Photography, Theater, Visual Arts, Voice, and Writing.
If you plan on going into technical education, then there's another way of becoming a scholar. In 2015, the program expanded again to include high school students who demonstrate ability and skills in career and technical education fields. These students are personally nominated by their Chief State School Officer (CSSO) based on achievement in CTE.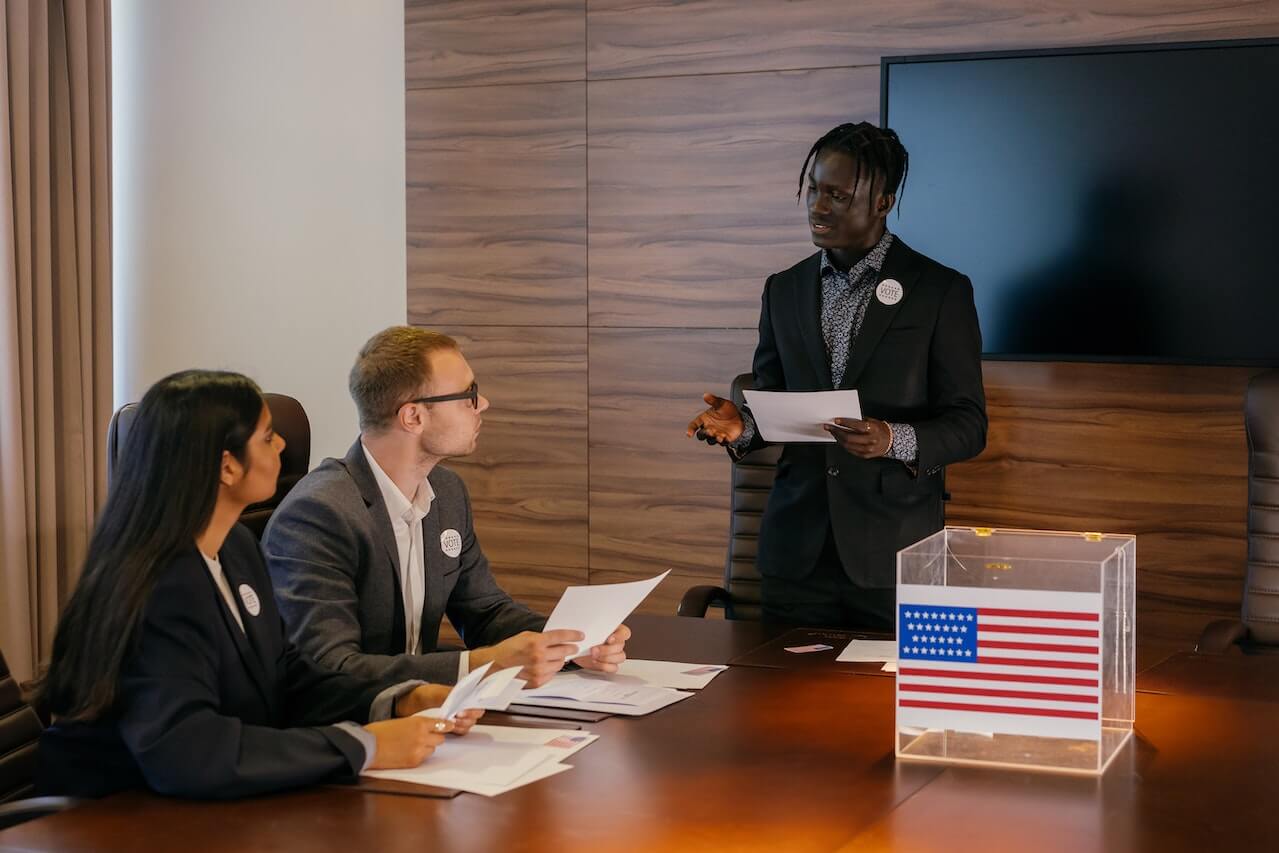 An independent review committee of educators from across the nation is gathered by the White House to evaluate the final candidates. This committee, called the White House Commission on Presidential Scholars, determines the official scholars of the year after much deliberation.
In every component listed, potential candidates will be measured based on standards of excellence, rather than competing with each other for a nomination. To get a presidential scholarship, students must focus on academic achievement, community involvement, and going above and beyond.
How to apply for a presidential scholarship
The U.S. Presidential Scholars Program does not have open applications. Applications are by nomination only, so students must be invited to apply and cannot apply individually. Furthermore, an exclusive invitation to apply is only given to the best of the best in the nation, so even being nominated to apply is a great achievement.
To even be invited to apply, candidates must meet the following criteria: they must be U.S. citizens or legal permanent residents of the United States, current high school seniors at the time of the application process, and participate in one of the eligible components.
Students can be invited to apply through three paths of accomplishment:
General Component - Score within the top percentiles for the SAT or ACT, nationally.
CTE (Career and Technical Education) Component - Be nominated by your Chief State School Officer (CSSO).
Arts Component - Be nominated by the review committee or a partner organization, such as the YoungArts Program.
Upon being nominated by qualified individuals, invitations are mailed to the selected students with a unique nomination ID number that grants access to an online portal to submit candidacy materials. These materials can include essays, self-assessments, secondary school reports, and official transcripts.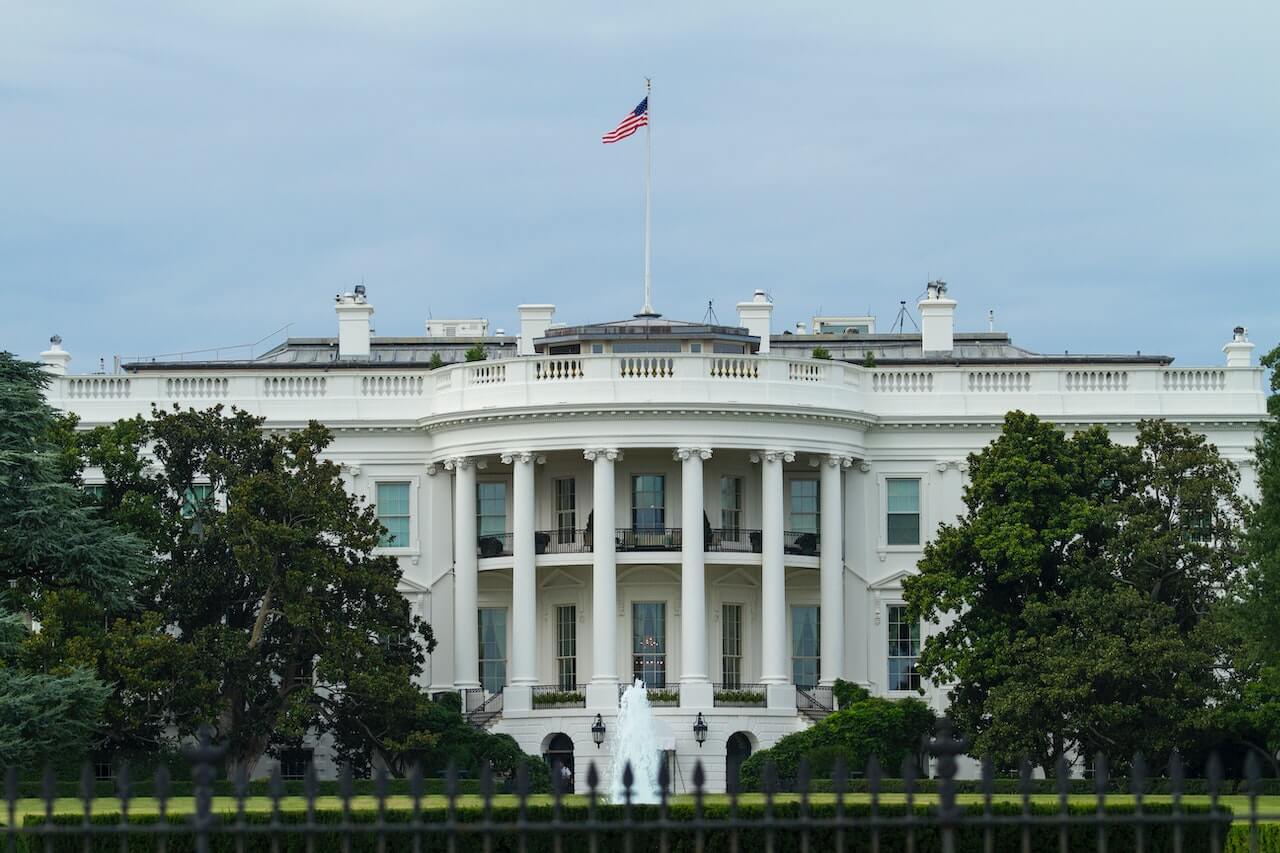 How much are presidential scholarships?
Unlike other scholarship programs, a Presidential Scholarship through the Presidential Scholars Program does not have any monetary value. Rather, it provides scholars with invaluable experiences and opportunities that other students don't have access to.
The vigorous application process ends with an exclusive, all-expenses-paid trip to Washington D.C. in June to visit the white house, where each selected scholar is presented with a Presidential Scholars medallion to honor their academic achievement. Scholars will also visit historical monuments and attend recitals, events, and ceremonies during their once-in-a-lifetime stay.
During the all-expenses-paid trip to Washington D.C., scholars have the chance to meet national figures such as renowned authors, scientists, educators, musicians, and government officials. Scholars can discuss social and global issues with like-minded people. These events can be a catalyst for something greater. There are endless opportunities to network among accomplished peers and to create lasting connections for a long-term career.
While the Presidential Scholars Program does not recognize students through awarded scholarship money, it can definitely help in earning other forms of financial aid. The academic acclaim alone is sure to stand out on any merit-based scholarship you apply for. Scholars can go on to earn an undergraduate degree with connections already set up for what comes after college.
Frequently asked questions about presidential scholarships
How rare is a presidential scholarship?
An average of 3.7 million students were in the graduating class of 2018-19, and the following years have mostly remained consistent in this number. In comparison, the committee selects up to just 161 U.S Presidential Scholars each year. For over 58 years of prestige, this federal program has selected just over 8,000 U.S. Presidential Scholars in total.
The Presidential Scholarship Program upholds its place as the nation's highest honor for high school students. It is clear in the grand scheme of things that being invited to apply for a presidential scholarship is very rare, let alone becoming a finalist.
What SAT score is required for a presidential scholarship?
A high SAT or ACT score is one of the basic candidacy requirements to become a presidential scholar. The general component focuses on students who score in the top percentiles in the nation for the reading & writing and math sections of the SAT/ACT. There is no set minimum score required. The committee simply chooses the top 20 male examinees and top 20 female examinees as the candidates in each state.
Therefore, the test scores required for a Presidential Scholarship solely depend on how your test scores compare to those of your state's graduating high school seniors of that year.
However, these test scores are the deciding factor in becoming a presidential scholar. Candidates should aim for a nearly perfect score of 1600 on the SAT or a 36 on the ACT. If you are not satisfied with your current highest score, you can always retake the SAT/ACT to aim even higher.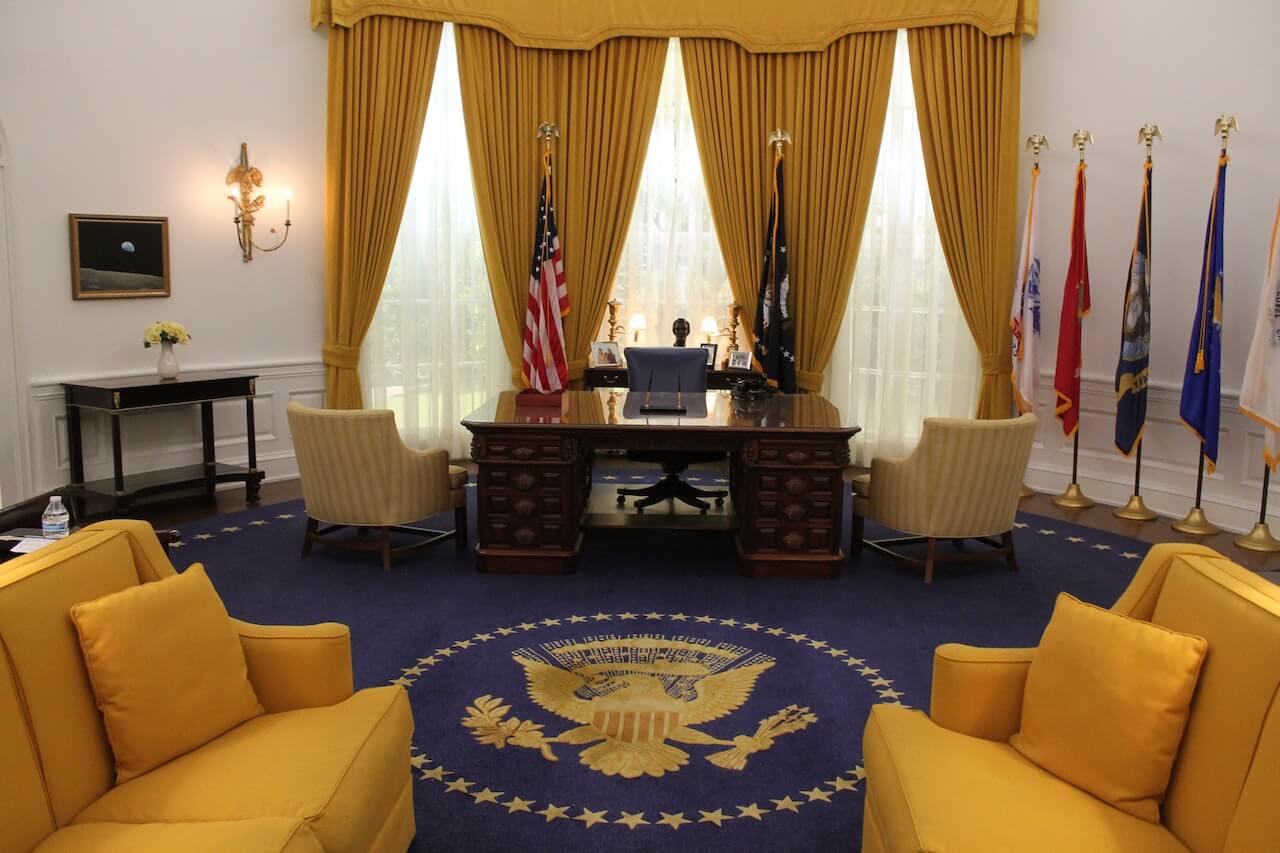 How many people apply to be presidential scholars?
The U.S. Presidential Scholars Program does not have open applications. Applications are by nomination only, so students must be invited to apply.
For the general component, each Chief State School Officer (CSSO) may nominate ten male and ten female candidates who meet the U.S. Presidential Scholars candidacy requirements. This tops off the general program at approximately 4,000 candidates. Candidacy is based on the outstanding scholarship of students, residing in the CSSO's jurisdiction.
Members of the YoungArts Program who are high school seniors and meet all of the U.S. Presidential Scholars Program requirements can be one of 60 candidates nominated by YoungArts to become Presidential Scholars in the Arts. Other partner organizations can each nominate up to 40 candidates from their individual programs.
In the career and technical education fields component, each CSSO can nominate up to five candidates. The committee dwindles this total down to 60 semifinalists for the final round of evaluations.
Presidential Scholars are selected annually by the White House Commission on Presidential Scholars. The rigorous selection process chooses 121 Presidential Scholars from the general component, while 20 selected students from the art component and 20 selected students from the CTE component each make it to the final selection, respectively. In total, this adds up to the 161 annual scholars.
Bold.org has new scholarships being added daily. Create your profile now to not miss out on hundreds of exclusive scholarships for college.