BTL Athletes Scholarship Winner Profile: Alaysia Oakes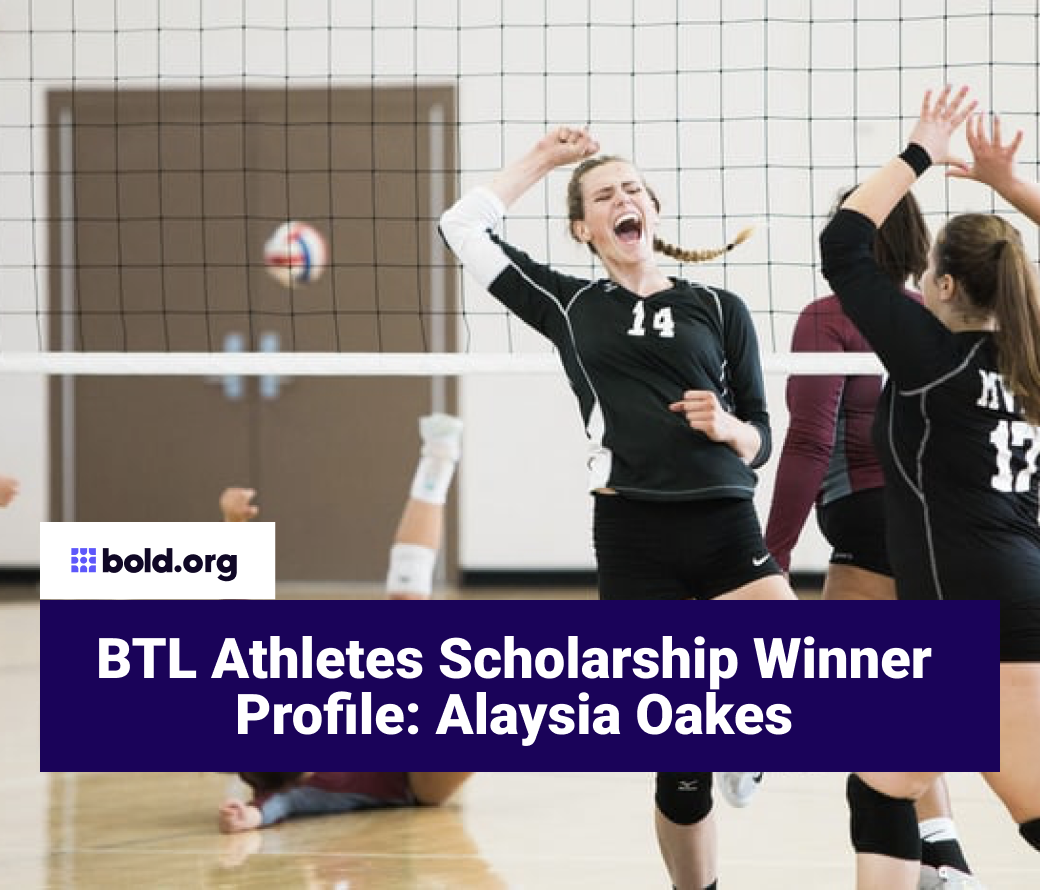 Top scholarships with upcoming deadlines

Alaysia Oakes is a motivated and athletic student who was recently one of the five winners of the BTL Athletes Scholarship on Bold.org. The scholarship was funded by BTL Industries, Inc. and was open to low-income student-athletes who play varsity or collegiate sports. As one of the winners, Alaysia has shared her experience with the scholarship application process and has opened up about how this award will impact her life.
Alaysia's advice can help you as you apply to scholarships on Bold.org. There are hundreds of exclusive scholarships available to students on Bold.org, read on to find out how to improve your chances at winning!
Applicants to the BTL Athletes Scholarship submitted short videos introducing themselves, their goals, and clips of them playing their sport. Each winner received $15,000 to help with their higher education costs.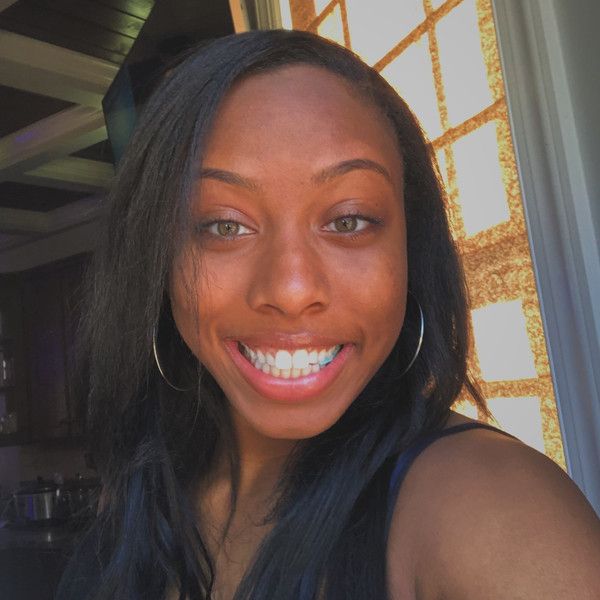 Advice for Applicants
Alaysia applied for three scholarships on Bold.org before winning the BTL Athletes Scholarship. Her advice to other applicants is to have an organized approach to scholarships and to be diligent about spending time on applications.
Alaysia said that "My approach to scholarships was treating them like school assignments, making them in mind mandatory. This was extremely helpful and motivating throughout the scholarship process. I also created an excel spreadsheet putting down all the scholarships I had applied for, when they were due, how much they were for, and eventually whether or not I won them."
Scholarships can be a time commitment, but they prove to be a valuable investment for winners like Alaysia. Students are often busy, especially if they're balancing academics with other responsibilities like work, internships, athletics, or other extracurriculars.
Get Matched to Thousands of Scholarships
Create your Bold.org profile to access thousands of exclusive scholarships, available only on Bold.org.
Create Free Profile
After devoting time and effort to scholarship applications that don't guarantee a payoff, winning an award can be an incredible experience. Alaysia shared her reaction to winning the scholarship, saying "I was particularly excited to hear about winning this scholarship because of how important the topic was to me; my experiences as a student athlete. I put a lot of time and effort into my video submission and was overjoyed to find out that I had won."
Improving chances of winning
Finding the perfect-fit scholarship as Alaysia did can boost an applicant's chance of winning. Scholarships that are only open to small groups of students, such as varsity or collegiate student-athletes, have a significantly smaller application pool than scholarships that are open to all students, which lowers the competition as a result. Students can also play to their strengths by applying for video-based scholarships like the BTL Athletes Scholarship if they're not strong writers.
Alaysia reflected on her recent success and said "