Best Schools for Teaching Degrees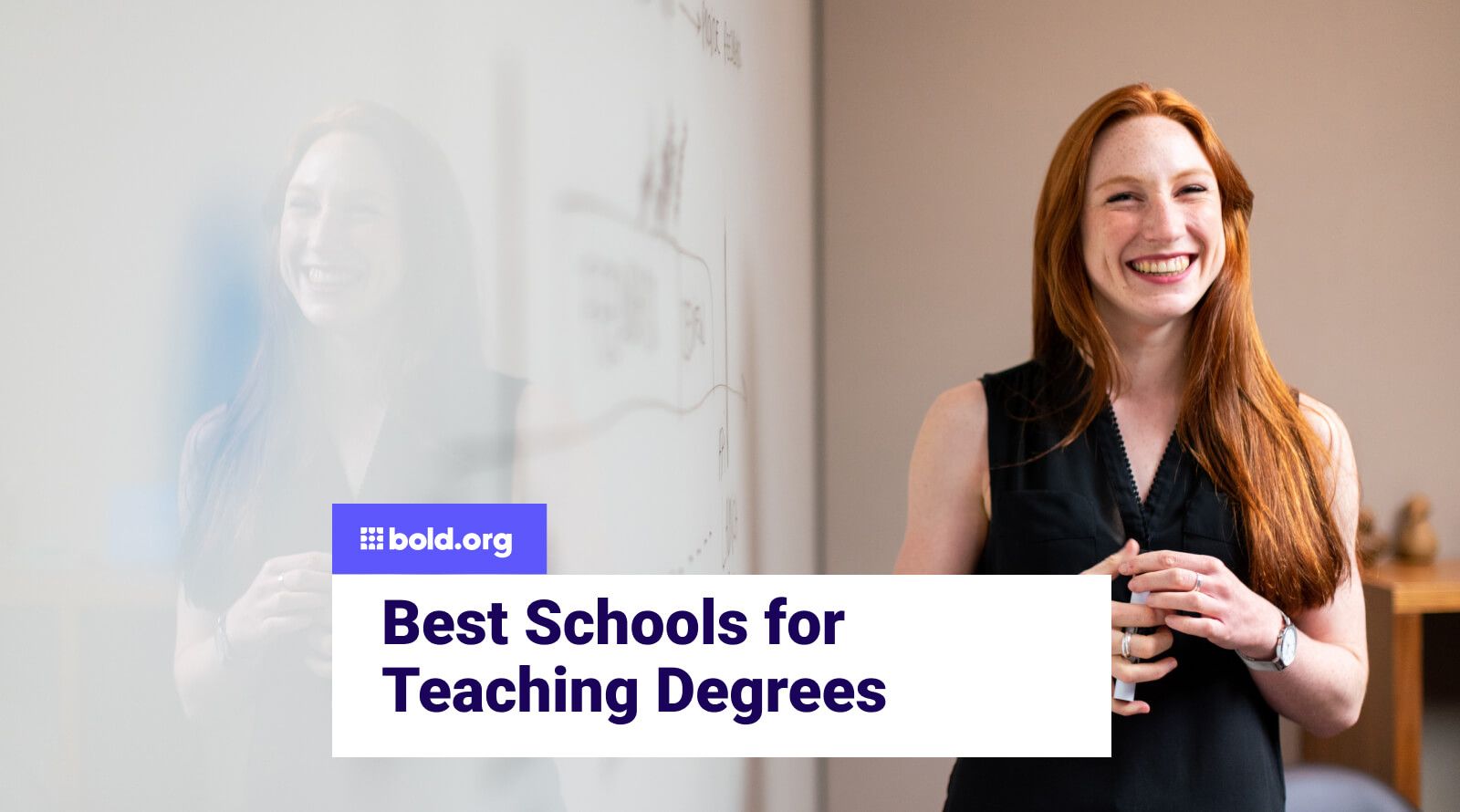 Top scholarships with upcoming deadlines
Every year, teachers are incredibly important in shaping the future of younger generations. Without their guidance, students would miss out on the opportunity to receive a high-quality education. Teachers are not just professionals; they are mentors and inspirations for their students. The teaching profession carries a profound influence, positively impacting the field of education.
If you're passionate about education and aspire to make a difference in future generations' lives, pursuing a teaching degree can be an excellent career choice. However, finding the best schools for teaching degrees can take time and effort, given the multitude of options available in the market.
Get Matched to Thousands of Scholarships
Create your Bold.org profile to access thousands of exclusive scholarships, available only on Bold.org.
Create Free Profile
In this extensive guide, we explore the top-ranked teaching degree programs, criteria for ranking these programs, benefits of attending top teaching schools, types of teaching degrees and specializations, financial aid and scholarships for teaching students, tips for choosing the right teaching degree program, and preparing for a successful teaching career.
Create a Bold.org profile and use the scholarship search feature to access hundreds of exclusive scholarships for college students!
Top-Ranked Teaching Degree Programs
When it comes to choosing the right teaching degree program, rankings can help make a choice in determining the quality of education, faculty, and career prospects. Here are some of the top-ranked teaching degree programs in the country: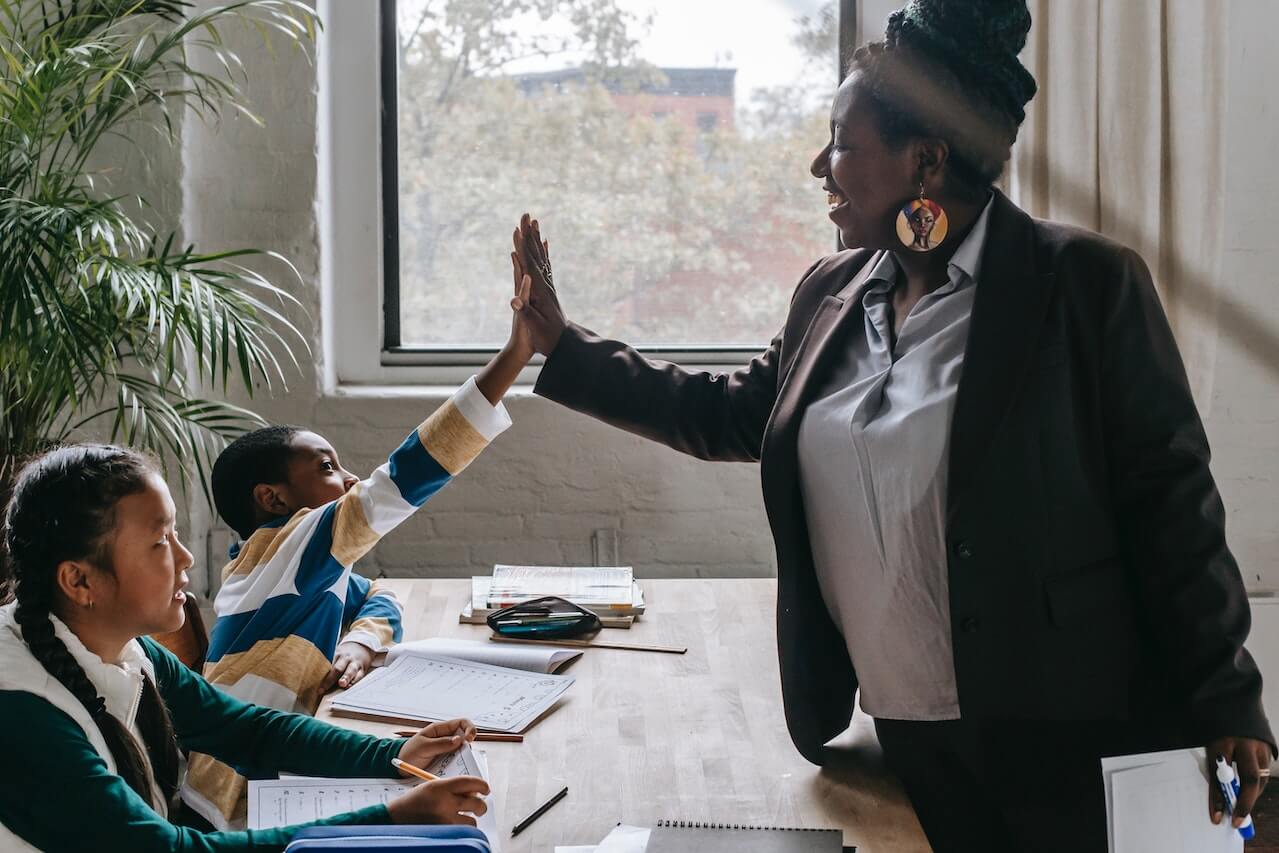 Criteria for Ranking Teaching Degree Programs
The rankings are based on various criteria, including:
Quality of Education and Faculty
One of the most important factors to consider is the quality of education and faculty. The top-ranked teaching degree programs are known for their exceptional faculty, who are experts in their fields and committed to providing the best education to their students. Given the extensive financial commitment, you want to ensure that the university provides more than adequate opportunities.
Faculty members can provide students with personalized attention and mentorship to help them achieve their academic and career goals. Moreover, the curriculums are designed to provide students with a comprehensive education that covers all aspects of teaching.
For example, at the University of California, Los Angeles (UCLA), the Graduate School of Education & Information Studies offers a wide range of programs that are designed to prepare students for leadership positions in education. The faculty members have extensive experience in teaching and research and are committed to providing students with a rigorous education that prepares them for the challenges of the 21st century. The faculty members are leaders in their fields and work closely with students to develop their skills and knowledge in education.
Research Opportunities and Resources
Research opportunities and resources are another important component available to students. Many schools offer educational research programs that prepare future teachers to tackle classroom problems as well as discover what practices are practical to implement. The top-ranked programs have state-of-the-art research facilities and resources that allow students to conduct groundbreaking research and contribute to their fields.
At Stanford University, the Graduate School of Education is renowned for its innovative and interdisciplinary approach to teaching and research. The Stanford teacher education program (STEP) is an exclusive 12-month full-time in-person course that gives future teachers field experience at elementary or secondary education schools.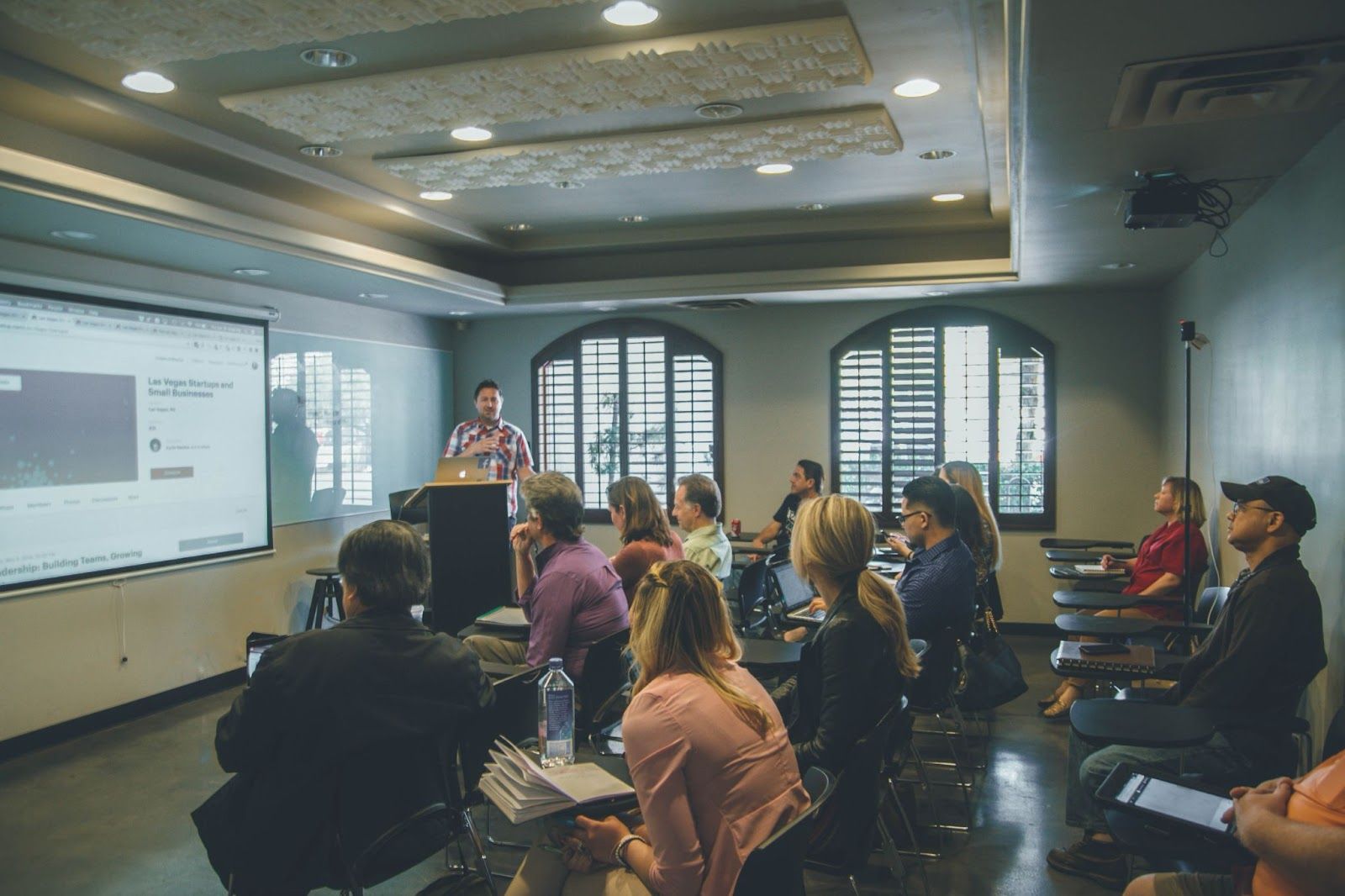 Career Prospects and Alumni Network
As we will touch on more extensively later, there are different specializations within the field of teaching. Some schools might offer better opportunities in your respective career, so it is important to conduct in-depth research regarding the institution's facilities. Furthermore, the top-ranked programs have strong alumni networks that provide students with valuable connections and resources that can help them secure rewarding careers after graduation.
Top teaching schools also offer students a chance to network with professionals in the field and build lasting relationships that can aid in searching for jobs or promotions. Networking events and career fairs organized by the schools provide students with direct access to potential employers and experts in the field.
For instance, at the Harvard Graduate School of Education, students have access to a wide range of career services, including job postings, career counseling, and networking events. The school also has a strong alumni network that can provide students with valuable connections and opportunities.
Similarly, at the University of Michigan School of Education, students can take advantage of the school's extensive network of partnerships with schools, districts, and education organizations. These partnerships provide students with opportunities to gain practical experience, build professional networks, and develop leadership skills.
Location and Campus Culture
The last component that is often overlooked is the location and campus culture. Every school brings a unique collegiate experience, depending on its instilled values and traditions. This would be reflected through the club organizations, teaching styles, demographic backgrounds, etc. Many top-ranked programs are located in vibrant cities and have diverse campus cultures that provide students with a rich and stimulating academic experience.
Finding the perfect program that meets your needs and career goals requires a lot of research and consideration. In many cases, just because it is a good school does not necessarily mean it's the best one for you. Before applying, try to map out what exactly you are looking for. Whether figuring out which field you want to specialize in or which aspects of the university are most important to you, make sure to narrow down your search accordingly.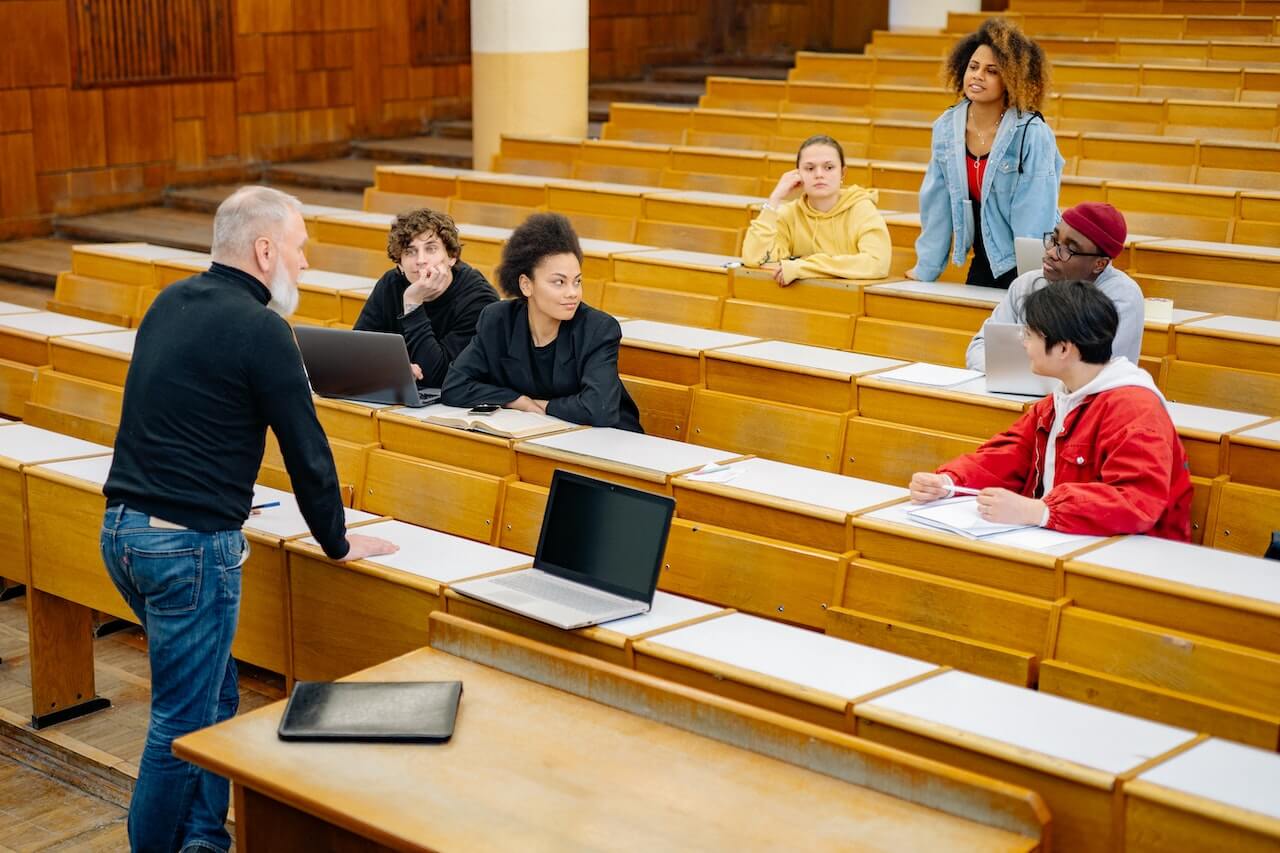 Best Undergraduate Teaching Degree Programs
The Best Undergraduate Teaching Degree Programs Include:
The undergraduate teaching degree programs offered by these universities are known for their rigorous coursework, exceptional faculty, and hands-on learning opportunities. Students who graduate from these programs are well-prepared to enter the teaching profession and positively impact their students' lives. The school of education at these institutions prepares students for graduate school by providing teachers with experiential learning early on.
As some of the leading universities, it is vital to conduct some thorough research to determine whether they work for your future.
Best Graduate Teaching Degree Programs
The best graduate teaching degree programs include:
The graduate teaching degree programs offered by these universities are known for their cutting-edge research, exceptional faculty, and a strong emphasis on practical skills and experience. Graduates from these programs are highly sought after by schools and educational institutions around the world.
Types of Teaching Degrees and Specializations
Teaching degrees can be categorized into five main categories. Each category focuses on a specific age group or skill set. Below are the five main categories:
Early Childhood Education
This program is designed to help students learn how to teach young children from birth to third grade. Coursework covers topics such as child development, behavior management, and instructional strategies. Graduates of this program are equipped to work in daycare centers, preschools, and elementary schools.
Elementary Education
This program teaches students how to teach children from first to sixth grade. Coursework includes instruction in subjects such as mathematics, science, language arts, and social studies. Graduates of these teaching programs can work in public and private elementary schools.
Secondary Education
This program is for students interested in teaching middle and high school students. Courses cover curriculum design, educational psychology, and instructional strategies. Prospective teachers would teach challenging material. Graduates of this program can work in public and private middle and high schools.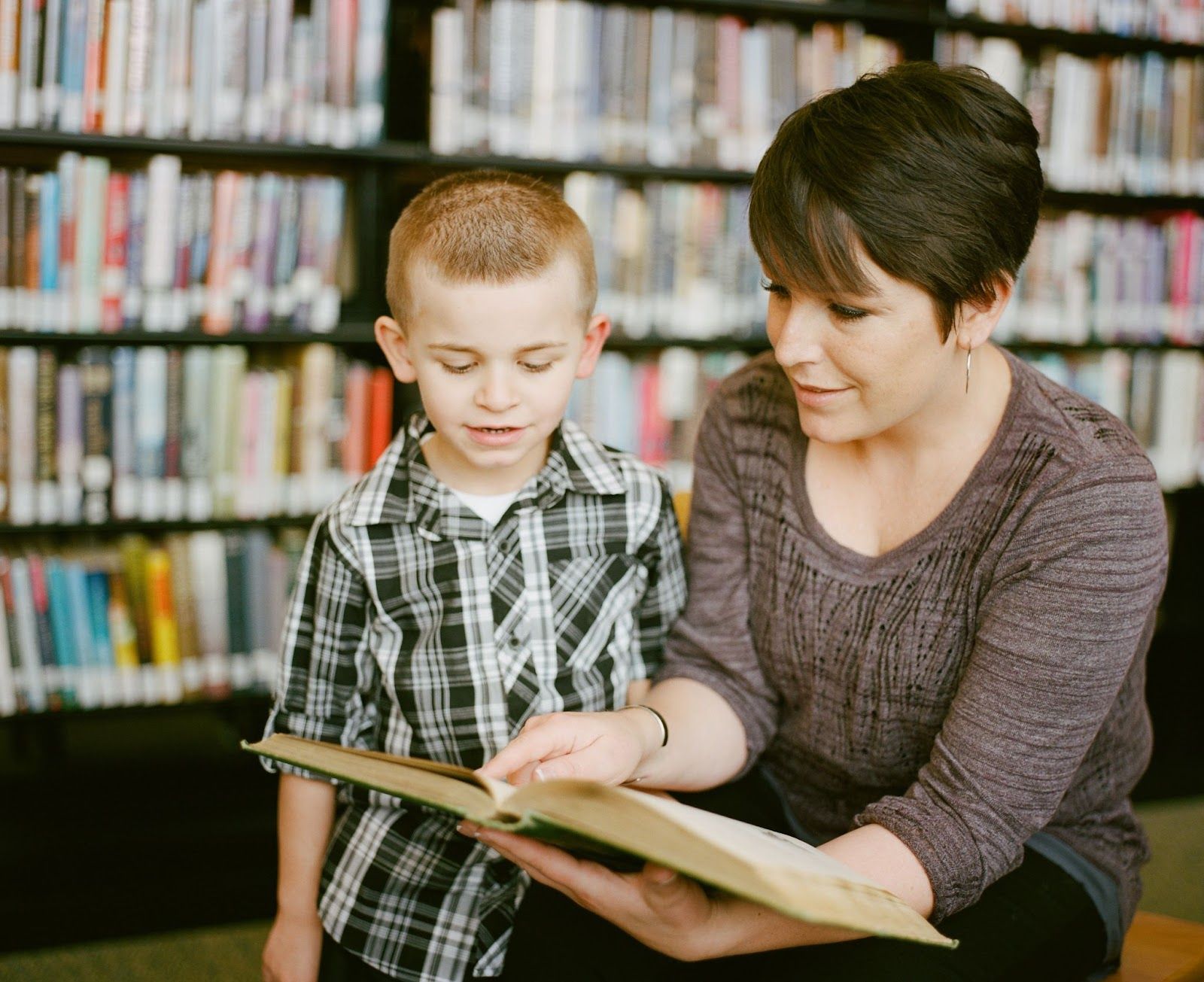 Special Education
This program prepares students for teaching students with special needs such as Autism, Intellectual Disability, and Emotional Behavior Disorder. Coursework includes teaching strategies and assessment methods. Graduates of this program can work in public and private schools, as well as in specialized schools for students with special needs.
Educational Leadership and Administration
Students in this program learn how to administer, lead, and manage educational institutions. Topics include curriculum development, financial management, and program assessment and evaluation. Graduates of this program can work as school principals, superintendents, and other leadership positions in educational institutions.
Teaching is a rewarding profession that requires dedication, patience, and a love for learning. Teachers are responsible for shaping future generations' minds, and their impact can last a lifetime. Teaching degrees provide the necessary knowledge and skills to make a difference in the lives of students. Pursuing a teaching degree can lead to a fulfilling career and a positive impact on society.
Financial Aid and Scholarships for Teaching Students
As college costs continue to increase exponentially, paying for higher education can be a significant challenge for many students. However, several financial aid options and scholarships are available to teaching students, including:
Federal and State Grants
The federal government and various states offer grants and funding to students who demonstrate financial need. Pell grants, for example, provide up to $6,000 in financial assistance to low-income students. Additionally, many states offer their own grant programs to help students pay for college.
The Free Application For Free Financial Aid (FAFSA) opens every October 1st, so students can indicate their financial concerns.
Scholarships for Teaching Students
Scholarships are awards that do not need to be repaid, and they are awarded to students based on academic merit or financial need. In addition to the Federal TEACH grant, many other scholarships are available specifically for teaching students. Bold.org is an additional reliable source offering diverse scholarships for students of all age groups. The platform provides exclusive financial support opportunities for future teachers, whether for an undergraduate or graduate degree.
The National Board for Professional Teaching Standards also offers scholarships to teachers seeking National Board Certification. The American Montessori Society also provides scholarships to students pursuing Montessori teacher education programs. Accumulating enough scholarships could leave you graduating college debt free! Sign up now to create a Bold.org profile and begin your college scholarship search!
Work-study Programs and Assistantships
Teaching students can also apply for work-study programs and assistantships offered by universities to fund their education. These programs allow students to work part-time on campus or in relevant industries while pursuing their degree. In fact, read our blog post about work-study to learn more!
It is important for teaching students to explore all of their financial aid options, including grants, scholarships, and work-study programs. By taking advantage of these opportunities, students can reduce the financial burden of pursuing a degree in education and focus on their studies.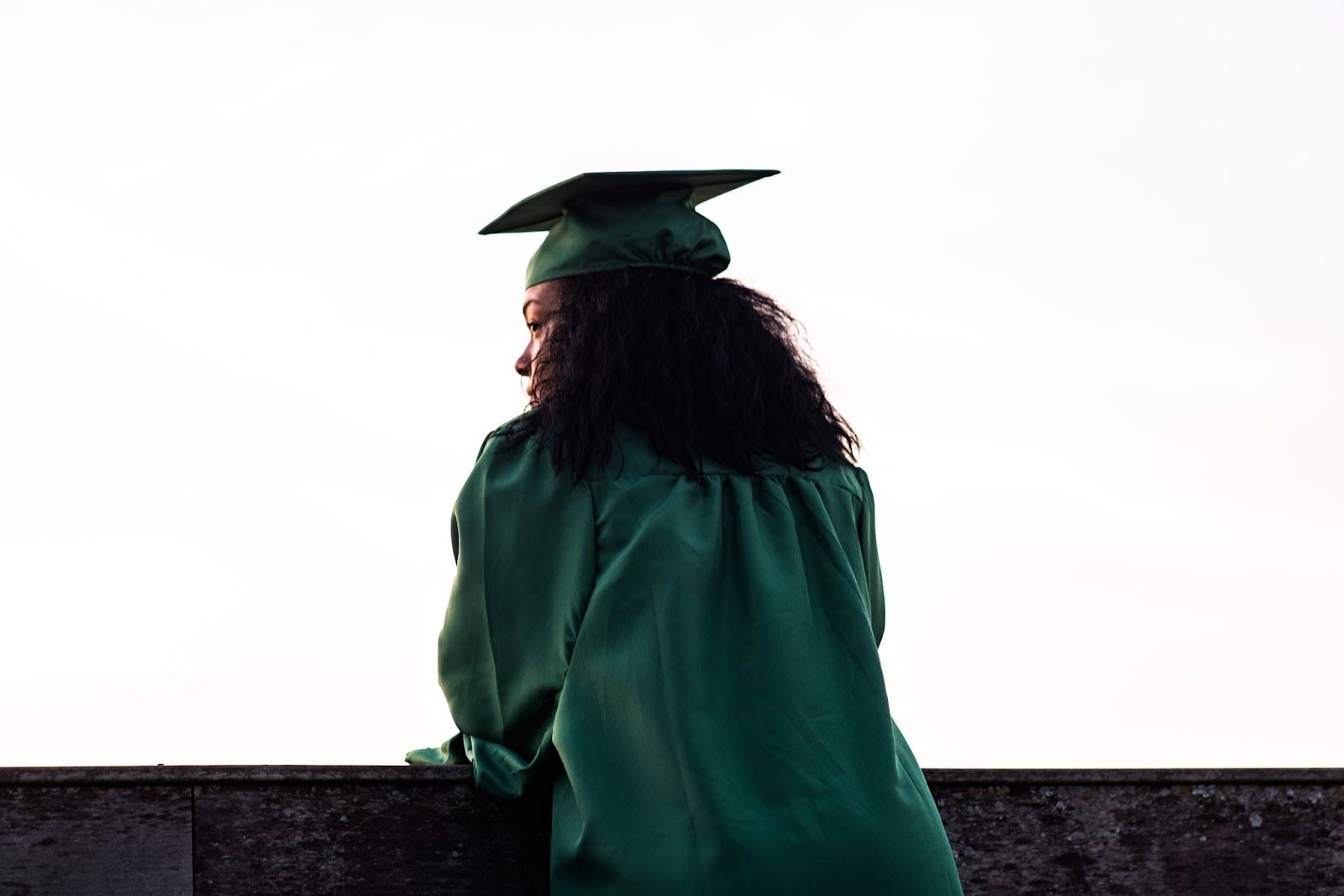 Tips for Choosing the Right Teaching Degree Program
Choosing the right teaching degree program is an important decision that can significantly impact your future career. With so many options available, deciding which program is the best fit for you can be overwhelming. Here are some tips to help you make the right decision:
Assessing Your Career Goals and Interests
Before you start researching programs, take some time to assess your career goals and interests. What type of teaching career do you want to pursue? What subjects or fields are you most passionate about? Understanding your goals and interests will help you narrow down your options and find a program that aligns with your aspirations.
For example, if you are interested in teaching elementary school, you may want to look for programs that offer coursework in early childhood education or elementary education. If you are passionate about science, you may want to consider programs that offer a concentration in science education.
Program Curriculum and Faculty
Once you have a better understanding of your career goals and interests, it's time to start researching programs. One important factor to consider is the program's curriculum. Look for programs that offer a comprehensive curriculum that covers the subjects and skills you need to succeed in your chosen field.
You should also investigate the faculty at each program. The faculty can play a crucial role in shaping your education, so choosing a program with experienced and knowledgeable professors is important. Look for programs that have faculty members with expertise in your area of interest.
Consider College Lifestyles
A college or university's location and campus culture can also play a role in your decision. Think about the location of the school and whether it is a good fit for you. Do you prefer a large city or a small town? Do you want to be close to home, or are you willing to move to a new area?
You should also consider the campus culture. Look for schools with a diverse student body that offers various extracurricular activities. This will help you find a community that supports your interests and goals. Think about teaching style and class sizes. Do you want more engaging discussions or lecture-type instruction? Similarly, do you want flexible schedules such as part-time or online graduate education programs? Every question is vital to consider.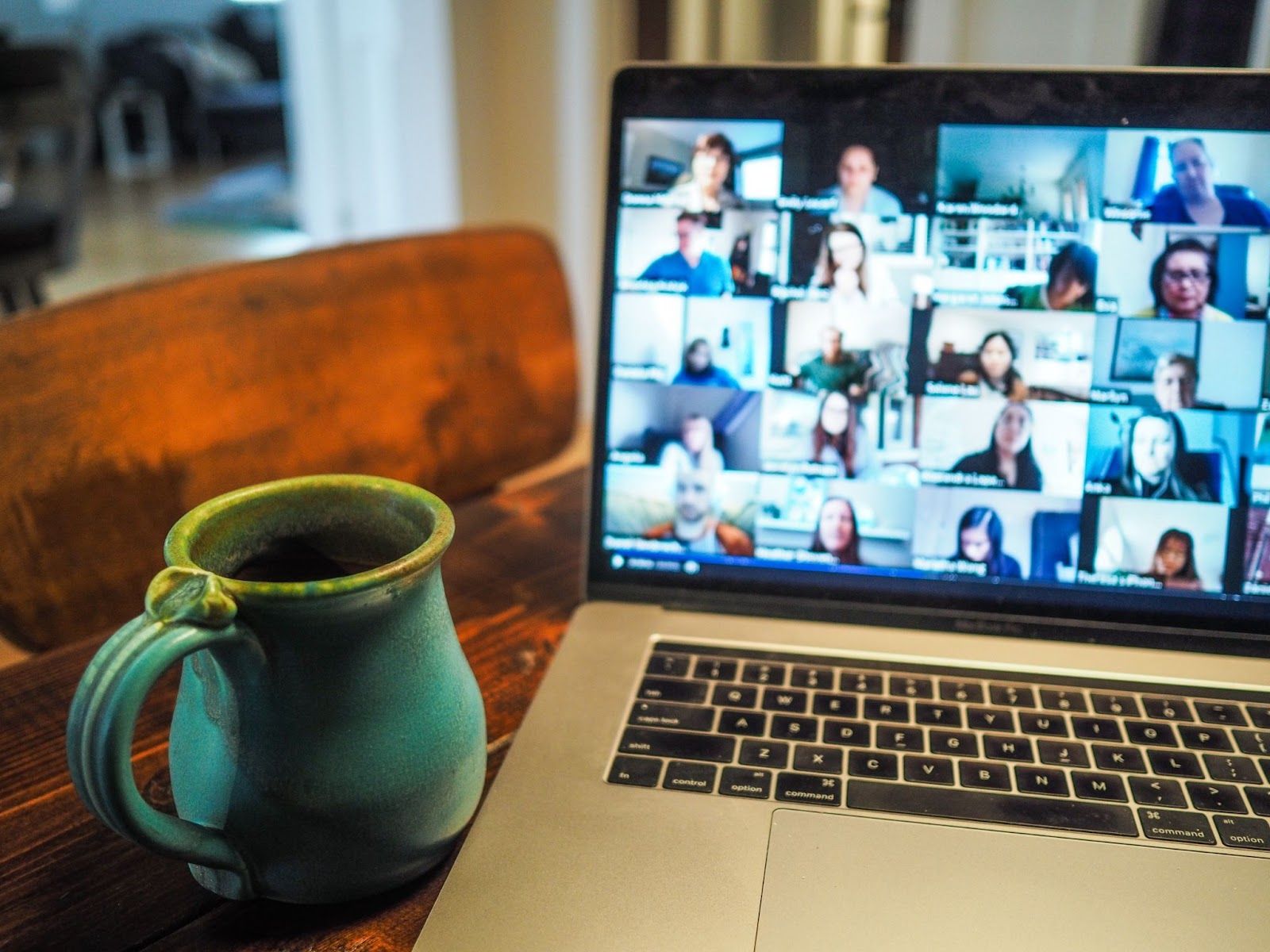 Evaluating Tuition Costs and Financial Aid Options
Cost is a crucial factor in selecting a teaching degree program. Review and compare tuition costs and financial aid options offered by different schools before deciding. Look for programs that offer scholarships, grants, and other forms of financial aid to help offset the cost of tuition. It's also important to consider your degree's long-term return on investment. Look for programs with high job placement rates and a strong reputation in the education community.
By taking the time to assess your goals and interests, research programs, consider location and campus culture, and evaluate tuition costs and financial aid options, you can find the right teaching degree program to help you achieve your career aspirations.
Visit or Attend Information Sessions
You will never truly know how you feel about a school until you see it for yourself. By either taking a physical trip to the campus or simply speaking with current students, you can narrow down whether or not it is the right fit for you. Getting firsthand experience with the college can be more informative than online research. It gives the opportunity to ask questions and truly dig deeper into the school's core values.
Preparing for a Successful Teaching Career
Once you've found the right teaching degree program and landed your first teaching job, it's time to start preparing for a successful career. Teaching is a rewarding profession, but it can also be challenging. Here are some tips to get you started:
Gaining Classroom Experience
Experience is the best teacher, and gaining some experience in teaching or related fields can help you stand out in the job market. Consider volunteering at local schools, tutoring students, or working as a substitute teacher to gain valuable classroom experience. These opportunities can also help you build relationships with other educators and administrators in your area.
Additionally, if you are interested in teaching a specific subject or grade level, try to gain experience in that area. For example, if you want to teach high school math, consider tutoring high school students in math or working as a teaching assistant for a high school math class.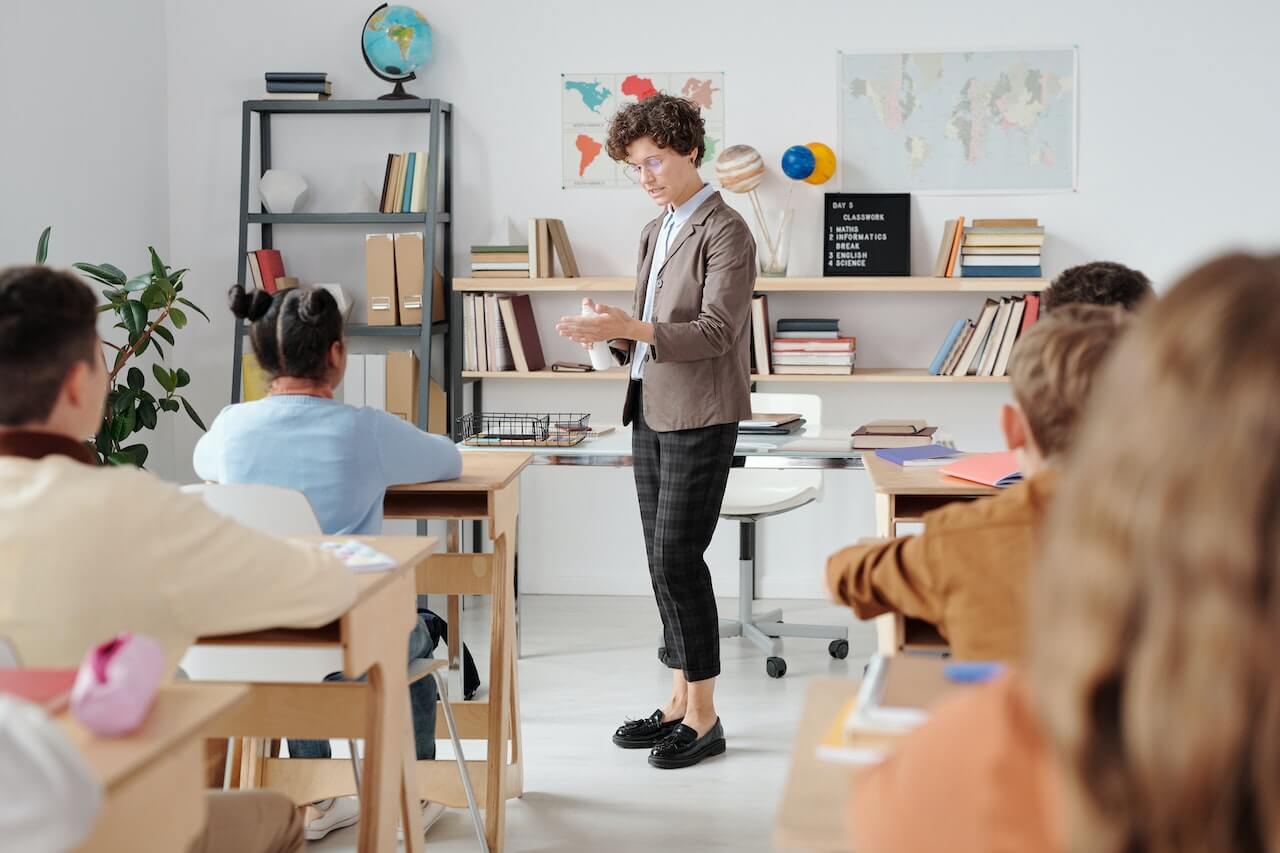 Networking With Professionals In The Field
Teaching can sometimes feel isolating, but building a strong network of professionals in the field can help you stay connected and up-to-date with the latest teaching strategies and technologies. Attend conferences, join professional associations for teachers, and stay in touch with your classmates and alumni to build a strong network in the field.
Networking can also help you find new job opportunities and learn about different teaching environments. By connecting with other educators, you can gain insights into different teaching styles, classroom management techniques, and ways to engage students.
Pursuing Professional Development and Certifications
Continuing education and professional development courses can provide you with the knowledge and skills you need to stay up-to-date with the latest teaching strategies and technologies. Consider obtaining certifications such as a National Board Certification to further demonstrate your expertise and commitment to the field.
Professional development courses can also help you develop new teaching techniques and approaches. For example, you might take a course on project-based learning or differentiated instruction to expand your teaching toolkit. These courses can also help you meet continuing education requirements for your teaching license.
Overall, preparing for a successful teaching career requires dedication and hard work. By gaining classroom experience, networking with professionals in the field, and pursuing professional development and certifications, you can set yourself up for a rewarding and fulfilling career in education.
Choosing the right teaching degree program can be life-changing and open up numerous avenues for career development and growth. With careful consideration of your career goals, financial aid options, and the benefits of attending top teaching schools, you can find the right program that will help you achieve your academic and career aspirations. With hard work and dedication, you can carve out a rewarding career in the field of education and positively impact countless students' lives.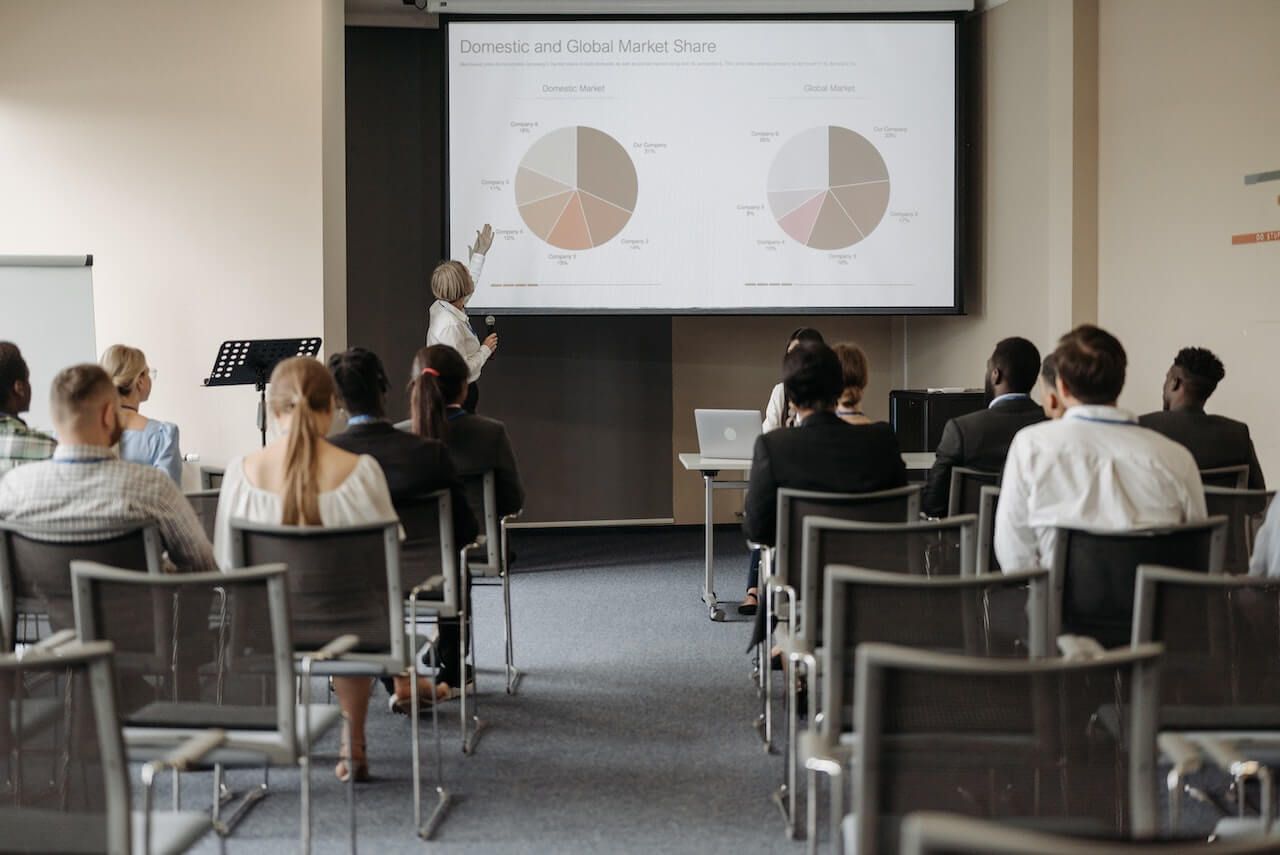 Frequently Asked Questions About the Best Schools for Teaching Degrees
How long does it take to become a teacher?
It largely depends on the program, type of teacher, and school, among many other things. Most jobs in the field require at least a bachelor's degree as well as additional teaching credits. Sometimes it can be for a particular course being taught or outside teaching experience. Consult with your program to make sure you have everything you need.
Can scholarships pay off student debt?
Yes, sometimes! There are grants specifically intended to pay off student loans listed on Bold.org's page. However, unless stated otherwise, most scholarships are provided to fund future educational endeavors. Applying to enough scholarships prior to taking our student loan debt could be a better alternative altogether!
Discover top early childhood degree programs and unlock your potential as an educator!