Best Law Schools in New York City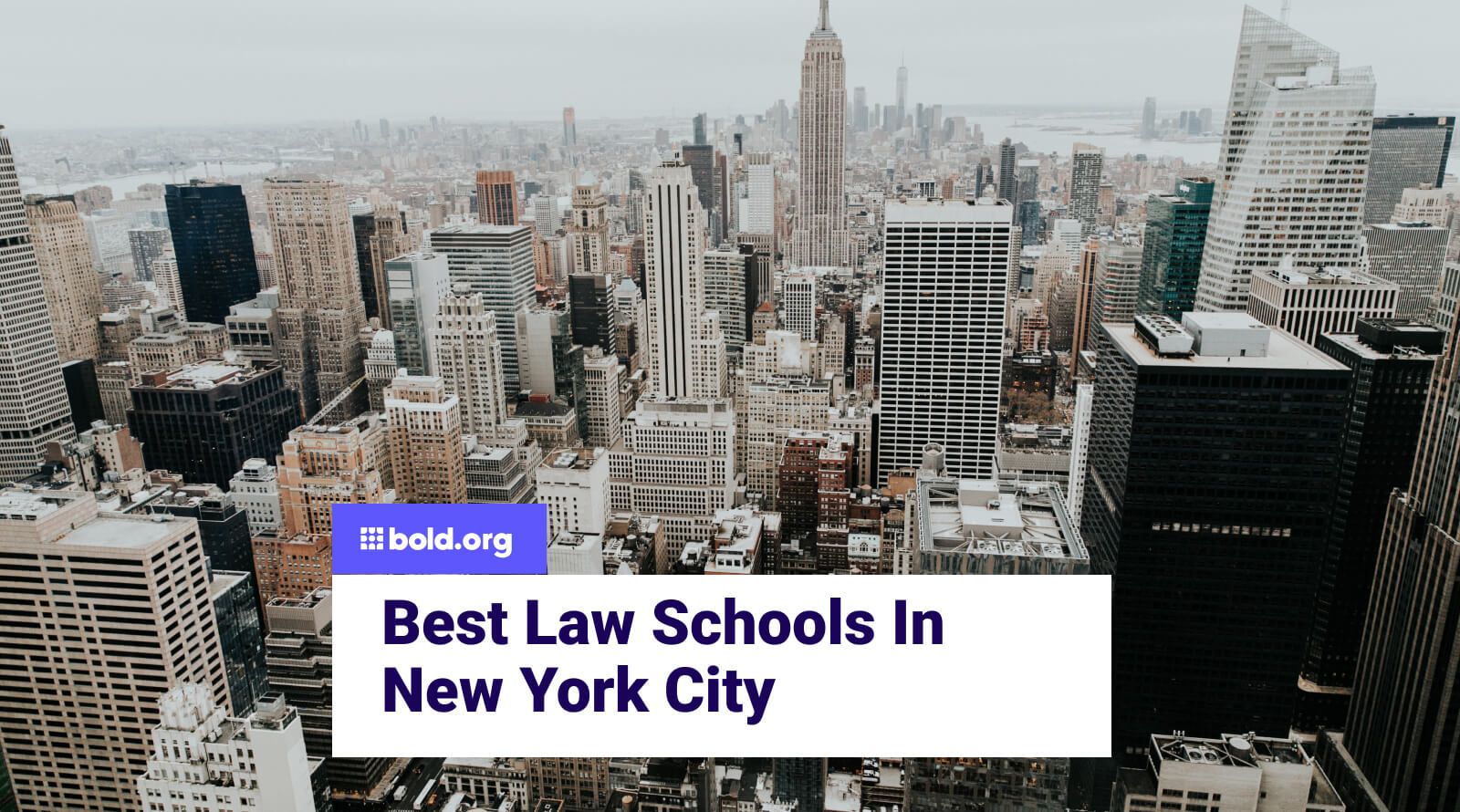 Top scholarships with upcoming deadlines
New York City, renowned as the home of Wall Street and the United Nations, exerts a remarkable influence on global law, business, culture, and politics, surpassing most other cities in its impact. With its dynamic urban atmosphere, New York offers many opportunities for the student population. The law schools in this vibrant city are among the finest in the nation, granting students access to exceptional programs in one of the most lively and energetic locations.
Get Matched to Thousands of Scholarships
Create your Bold.org profile to access thousands of exclusive scholarships, available only on Bold.org.
Create Free Profile
If you aspire to a legal career, you'll find that New York's law schools are innovative and delivered by world-class faculty. Being near renowned legal practitioners and having the opportunity to network with industry professionals creates an enriching and immersive learning experience that extends well beyond the boundaries of the classroom. It is home to some of the top law firms in the country and boasts some of the best law schools in the country.
Continue reading to learn more about the top law schools in New York, including vital information you should consider when choosing a law school.
Create a bold.org profile to check out the scholarships allocated for New York residents and students.
Top Law Schools in New York City
New York City is hands down one of the best places to study law, thanks to its proximity to the headquarters of some of the biggest law firms in the country. The city is also a hub of legal activity, with a bustling court system and a brilliant legal community.
This accessibility works as a benefit for future employment or internship opportunities. With these resources nearby, there's a higher chance of obtaining hands-on experience while simultaneously attending law school.
Here are the top 5 law schools in New York City: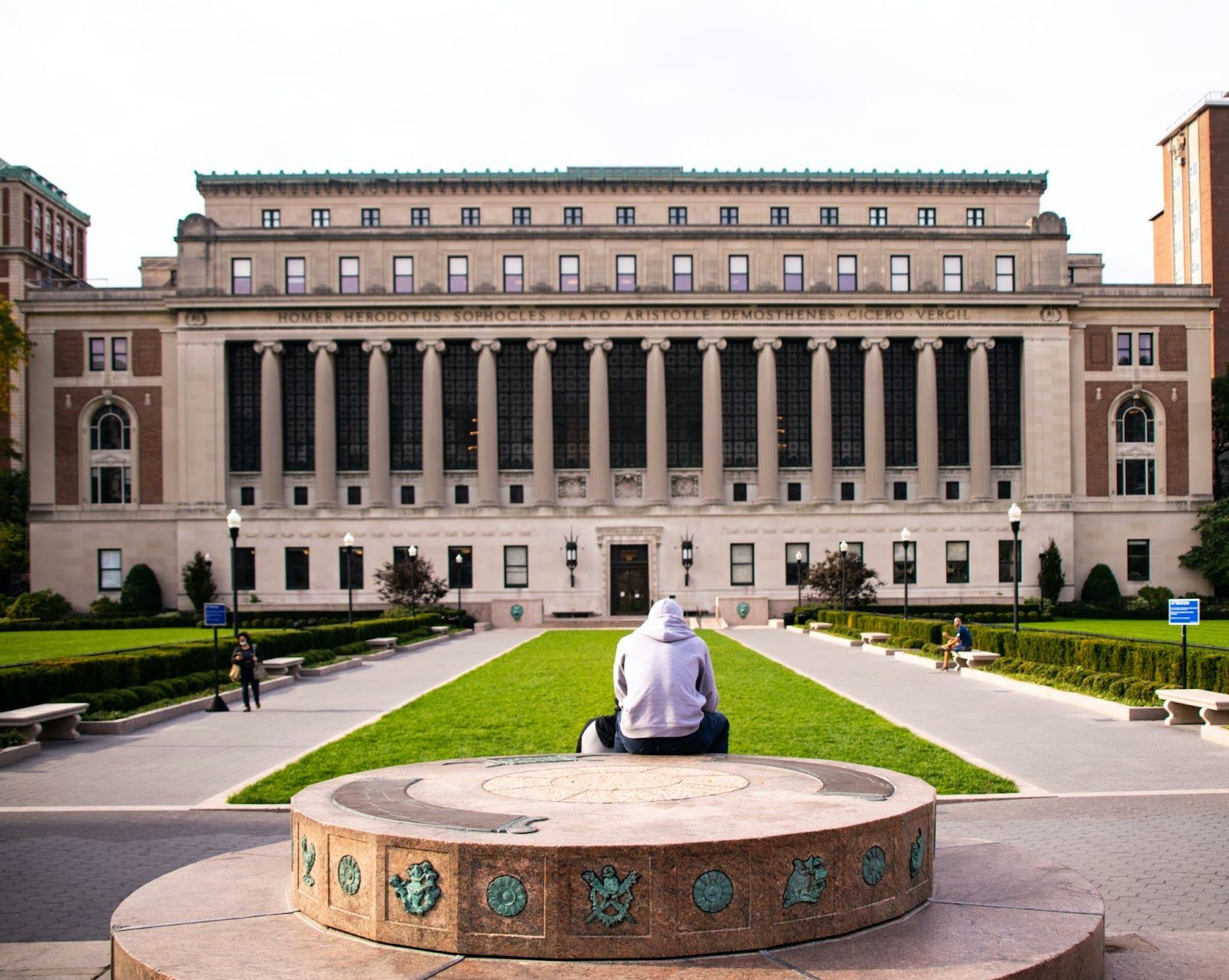 Columbia University Law School is one of the country's oldest and most prestigious law schools. Founded in 1858, the school has a rich academic excellence and innovative reputation. The curriculum is designed to prepare students for the complex and rapidly changing world of law. Some of the most respected legal scholars in the world are faculty members committed to helping students develop the skills they need to succeed in their careers.
In addition to its rigorous academic program, Columbia Law School is recognized for its wide range of extracurricular activities and programs. These include moot court competitions, legal clinics, and student organizations focused on various legal issues. Students at Columbia Law School also have access to a vast network of alumni who are leaders in the legal profession and are committed to helping current students succeed.
New York University School of Law is a top law school known for its international and business law programs. NYU's Law faculty members are among the most influential, with immense knowledge in the field of law. The school's dedication to its students' success makes it an amazing option. The school's location in New York City also provides students with a unique opportunity to gain practical experience through internships and clerkships.
New York University School of Law students have access to various resources and opportunities, especially those centered around business. The school's Center for Law and Business offers a variety of programs and events focused on the intersection of law and business. At the same time, the Hauser Global Law School Program allows students to study law globally. The school also has a strong commitment to public service, with a number of clinics and programs focused on providing legal services to underserved communities.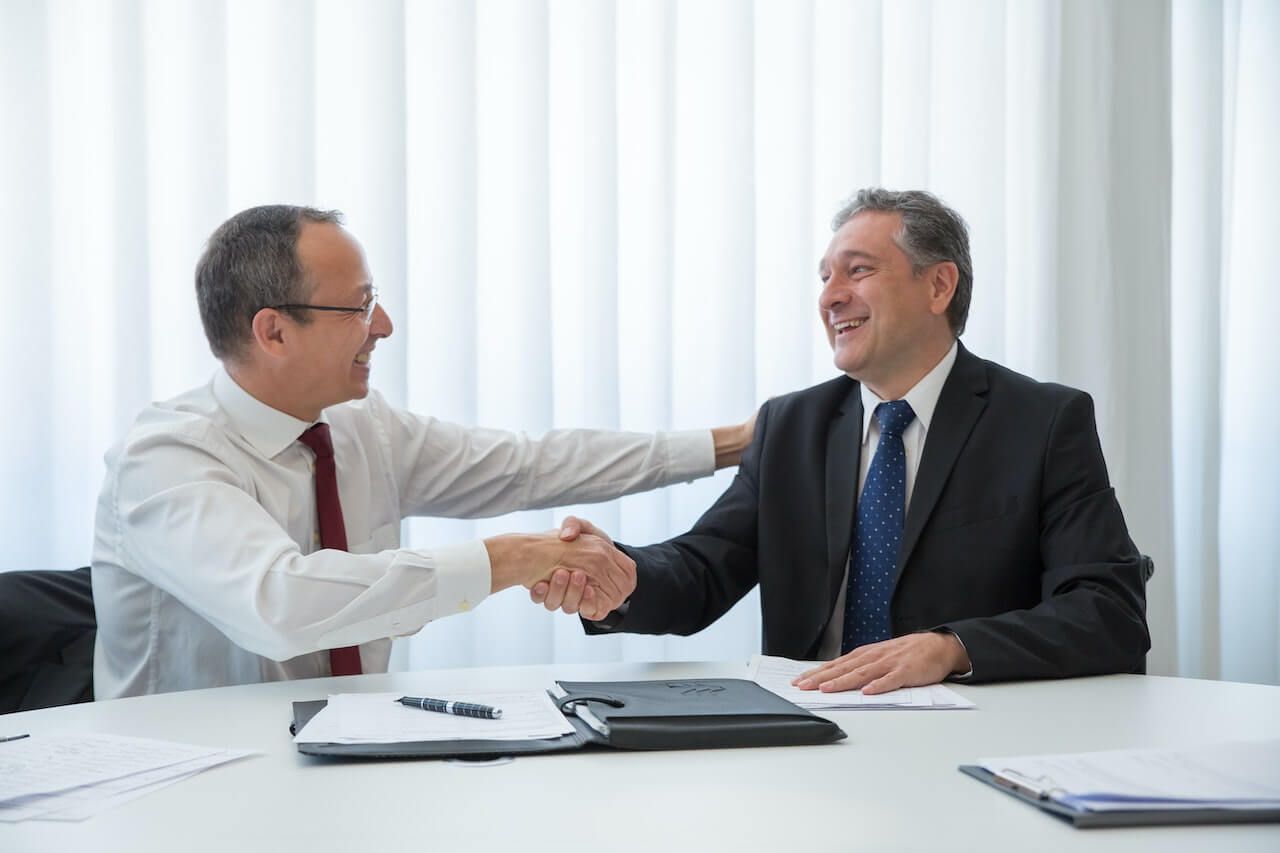 Fordham University School of Law is another highly ranked law school located in the Bronx, New York City. The school is known for its comprehensive legal education focused on practical skills and professionalism. Fordham Law School's faculty are well-known legal scholars from all around the world. Their curriculum is both enriching and stimulating for students to challenge their perception of the law.
There are countless resources and opportunities for students at Fordham Law School to take advantage of. The school utilizes a clinical program, providing students with hands-on experience working on real legal cases. Similarly, the Stein Center for Law and Ethics offers a range of programs and events focused on the intersection of law and ethics. Public Service is also highly regarded as there are many clinics and programs that exclusively work to help underserved communities.
Cardozo School of Law is a premier law school that fosters a unique blend of intellectual rigor and practical experience. The school is most known for its innovative programs in intellectual property law, as well as its nationally ranked dispute resolution program.
Cardozo School of Law's faculty are experts in law and create an inspiring environment for students to learn and develop themselves as future professionals. The is a diverse array of clinical programs with students working on real legal cases, while the Kukin Program for Conflict Resolution offers a range of programs and events focused on resolving conflicts in a variety of contexts.
Leading Law Schools in Upstate New York
Although living in the city has its benefits, it is not the only place New York has to offer. Consider upstate New York, where you can still receive an excellent law education far from the fast-paced city environment. If you prefer a more laid-back atmosphere and a slower pace, upstate New York may be better for you.
Here are the leading law schools in upstate New York:
Cornell University Law School is one of the country's eight Ivy League law institutions. The school offers a rigorous legal education combining theoretical knowledge and practical skills. Cornell is also known for its friendly and supportive community of faculty and students.
Located in Ithaca, New York, Cornell Law School boasts a picturesque campus that is surrounded by natural beauty. The school is home to several research centers and institutes, in,cluding the Cornell Center on the Death Penalty Worldwide and the Cornell eDiscovery Lab. Students can also participate in a variety of extracurricular activities, such as moot court and law review.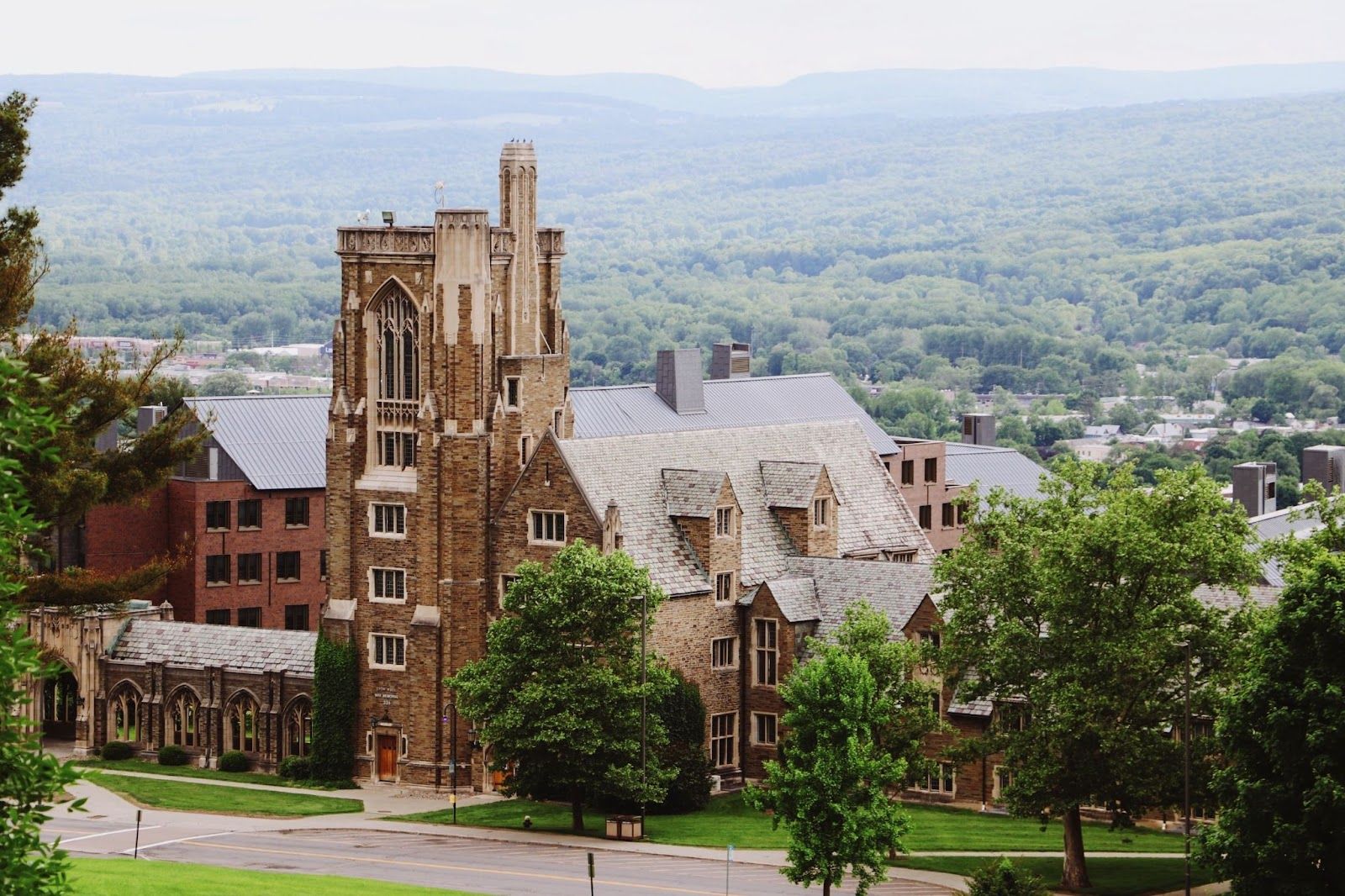 University at Buffalo School of Law is a highly ranked law school located in Buffalo, New York. The school offers a variety of programs, including a joint JD/MBA program and a JD/Master of Social Work program. The school is also recognized for its strong clinical program, which provides students with hands-on legal experience.
The University at Buffalo Law School is housed in the state-of-the-art John Lord O'Brian Hall, which features a moot courtroom, a law library, and a legal clinic. The school has a diverse student body, with students from over 20 countries.
Syracuse University College of Law is a top-ranked law school that offers a diverse and comprehensive legal education. The school is known for its strong environmental and international law programs, its distinguished faculty, and its alumni. Syracuse students benefit from the school's close proximity to major legal markets.
The Syracuse University College of Law is located in the heart of Syracuse, New York, with state-of-the-art facilities that include a law library, classrooms, and a courtroom. The school offers a variety of opportunities for students to gain practical legal experience, including externships and clinics. Students can also participate in various student organizations, including the Syracuse Law Review and the Moot Court Honor Society.
Albany Law School is a prestigious law school located in the state capital of New York. The school offers a wide range of programs, including a unique JD/MPH program, a JD/MBA program, and a JD/Master of Science in Information Systems program. Albany Law School is best known for its commitment to public interest law.
The Albany Law School is housed in a historic building that was once home to the New York Court of Appeals. The environment has a diverse student body and faculty, expanding the enriching experience of college. Students may benefit from the school's location in the heart of New York's capital city, which provides opportunities for internships and networking. The school also offers a variety of clinics, including the Community Development Clinic and the Health Law Clinic.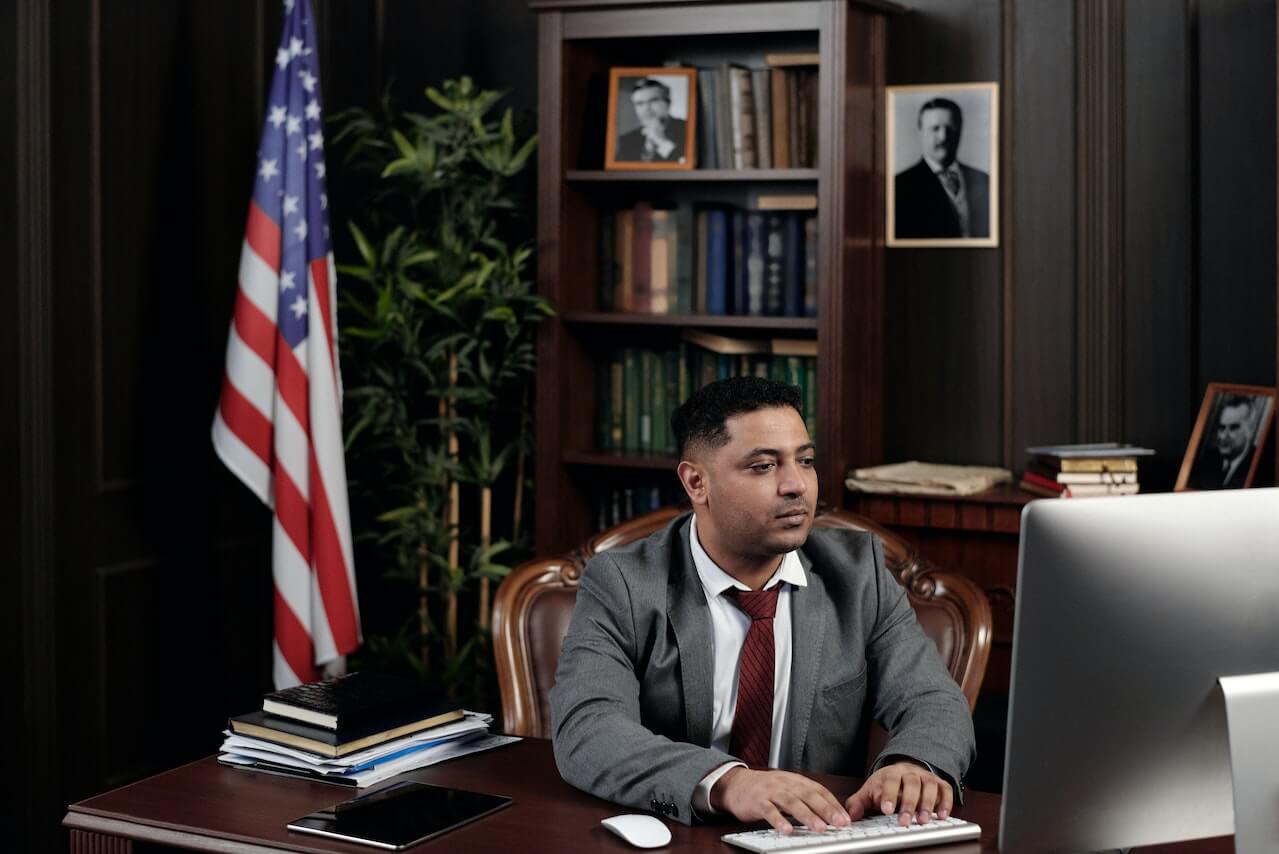 Factors to Consider When Choosing a Law School
Law school will help determine your future experience with the law, which is why it is one of the most important decisions you must make. Every school has its own teaching style, clinical programs/resources, strengths, and weaknesses - choose the one that works for you.
Given the magnitude of the decision, you want to ensure that every avenue is considered. Here are some factors to think about when making your choice:
Tuition and Financial Aid
Law school can be a hefty amount, contributing to the trillions of student debt shared by the United States collectively. Unless you want to pay student loan payments on top of other living expenses, the financial situation should be heavily considered.
The cost of a law degree extends past tuition. It's also important to consider the overall cost of living in the area where the law school is located. Will you be able to afford housing and other expenses while attending school? Consider applying for government grants through the Free Application for Federal Student Aid (FAFSA).
Moreover, scholarships are an absolute must for law school. Look for a law school that offers scholarships, grants, and other forms of financial assistance to help offset the cost of tuition. In fact, explore our scholarships that are exclusively available to law school students.
Bold.org is another amazing resource that provides a simplified platform for students to browse a diverse array of scholarships. Students may apply for countless scholarships that they qualify for, especially those that are exclusive to law students. Every dollar earned through scholarship can be spent towards other obligations and saved.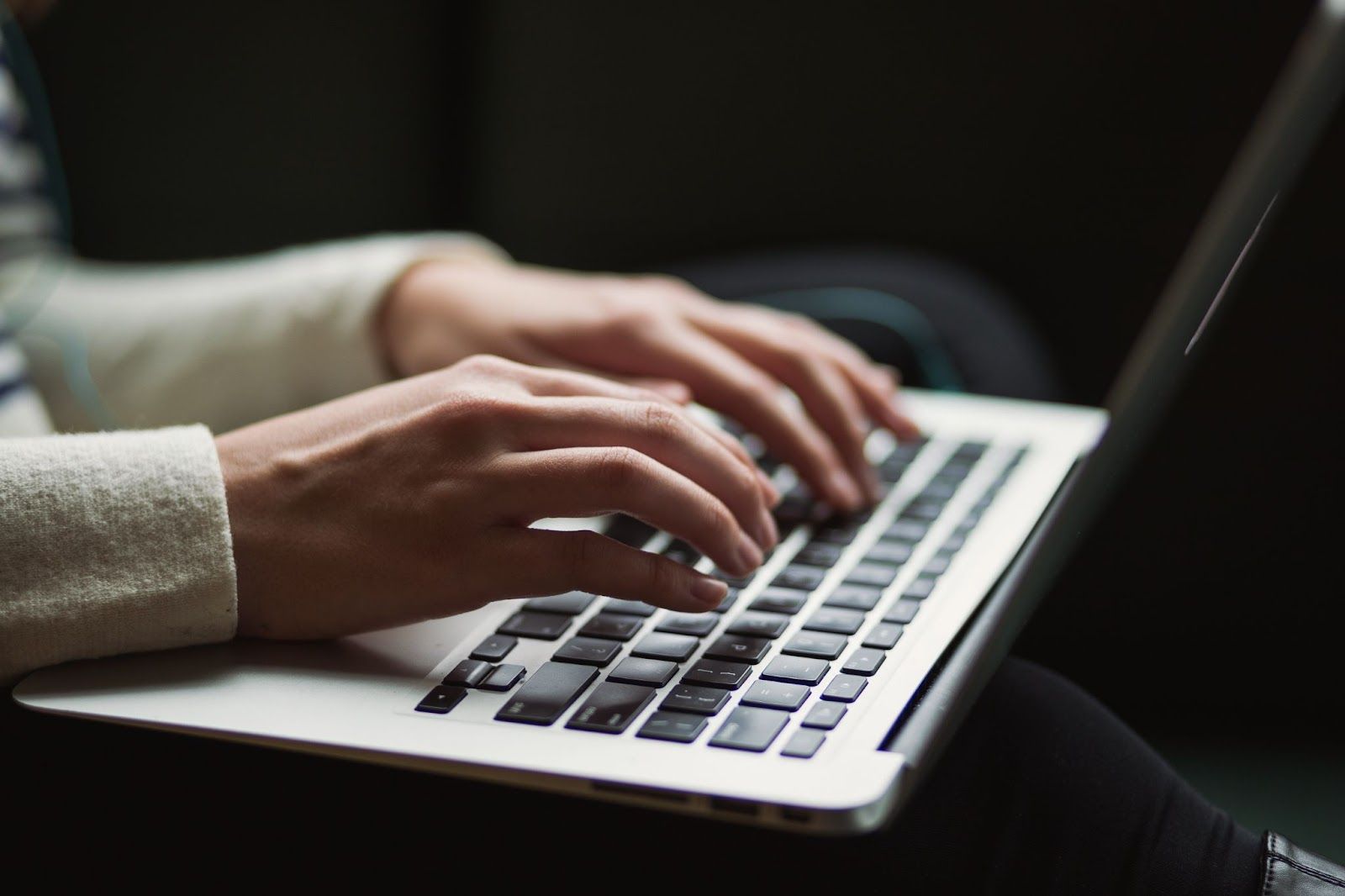 Bar Passage Rates
The bar exam, the final examination taken at the end of law school, is what determines your eligibility to become a licensed attorney. A school's bar passage rate will represent how well the curriculum prepares students for the exam. A high bar passage rate for its graduates indicates the school is providing a solid legal education. It's also important to consider the support that a law school provides to its students when preparing for the bar exam. Look for a school that offers bar prep courses and other resources to help students succeed.
Employment Outcomes
The primary goal of law school is to work towards securing a job in the legal field. Therefore it is crucial to examine which schools have reputably higher numbers of graduates with good employment outcomes. This will be indicative of the school's opportunities and curriculum. Furthermore, discover the types of jobs that graduates typically obtain from a particular law school.
Do they work in private practice, government, or public interest law? Do they work in the geographic region where you hope to practice? Match the answers to these questions to your career aspirations. Moreover, look for a school with a strong career services office and a robust alumni network to enhance your networking opportunities and mentorship.
Location and Campus Life
Law school can be a stressful and intense experience but should also allow for enjoyment. A school's location and campus culture could completely alter your Law School experience. It can either benefit your journey or do the opposite - look for schools that offer the former feeling. The size of the school, extracurricular activities, and the surrounding city or town will give insight into the college experience.
Additionally, consider the opportunities that a particular location may offer for networking and gaining practical experience. For example, if you're interested in entertainment law, you may want to attend a school with more field opportunities, such as Los Angeles or New York City.
Above all, try to pick a school with a supportive and collaborative student body and faculty and staff who are invested in your success. This will be the community you learn and grow with. It should be surrounded by people who are passionate and care.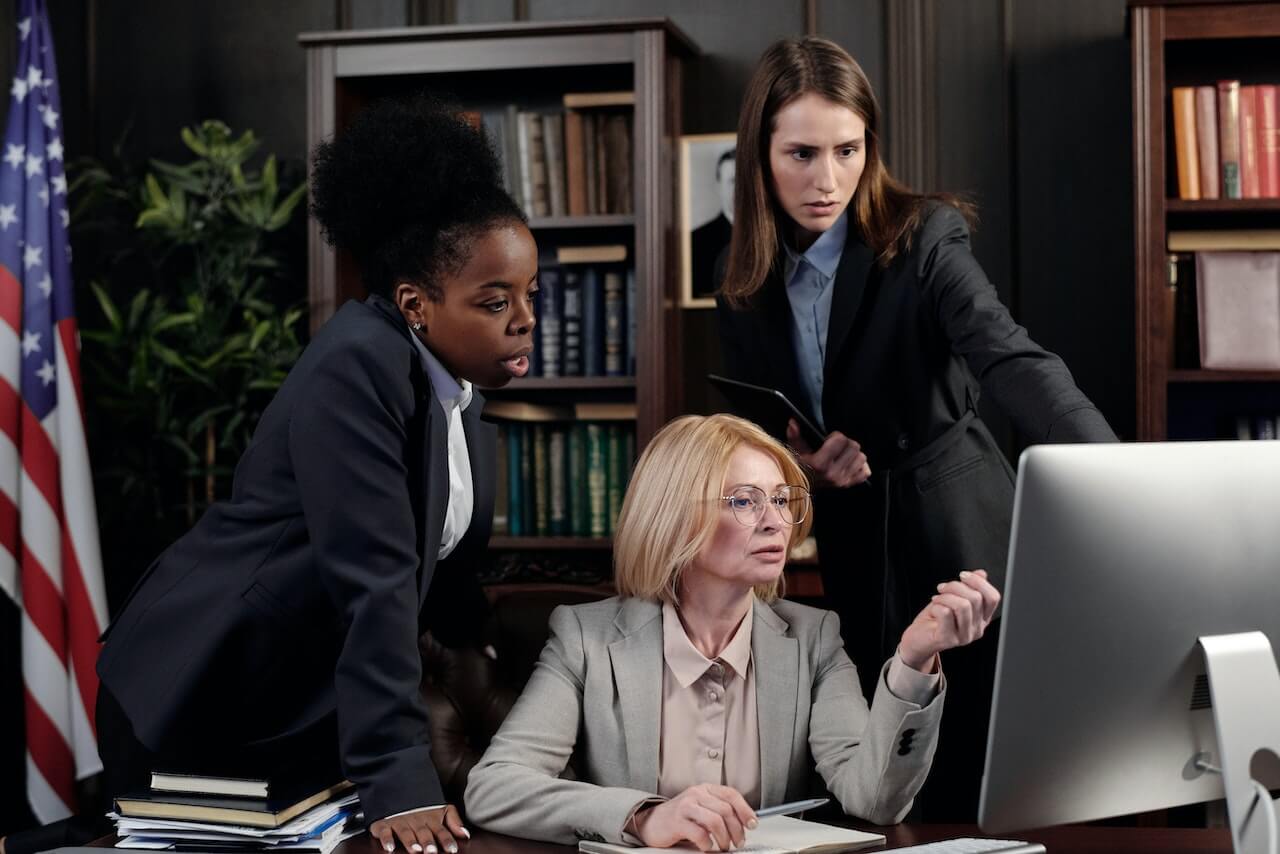 Specialized Programs and Clinics
Law school is a broad term that represents a wide variety of specialized forms of law. Programs and clinics allow students to gain practical experience in specific areas of the law to explore which one motivates them the most. These programs and clinics are specifically designed to provide students with hands-on experience in a particular area of law, giving them a competitive edge in the job market. Prior practice is more enticing to future employers.
Here are some of the most popular programs and clinics:
Intellectual Property Law
Intellectual property law centers around protecting and enforcing copyrights, trademarks, and patents. In today's digital age, there is more emphasis on this form of law as more and more businesses rely on intellectual property to protect their products and services. Students in these programs may be able to work with real clients, drafting contracts and helping protect their intellectual property rights.
International Law
International law deals with legal issues that cross national borders, such as human rights, trade, and diplomacy. This area of law is becoming increasingly important as the world strives for globalization. It is one of the most pivotal careers in the workforce, as it works to provide equality. Students in these programs may have the opportunity to study abroad, work on international legal cases, and gain experience in international negotiations.
Public Interest Law
Public interest law involves using legal skills to serve the public good, such as working for non-profit organizations or government agencies. This area of law is ideal for students who are passionate about social justice and want to make a difference in their communities. Look for a law school with a strong public interest law program and a commitment to social justice and community service. Students in these programs may have the opportunity to work on cases related to civil rights, environmental justice, and other important social issues.
Environmental Law
Environmental law deals with legal issues related to the environment, such as pollution, climate change, and natural resource conservation. This area of law is becoming increasingly important as the world faces growing environmental challenges. Look for a law school with a strong environmental law program, as this can be a highly relevant and important area of the law. Students in these programs may be able to work on cases related to environmental regulation, sustainability, and other important environmental issues.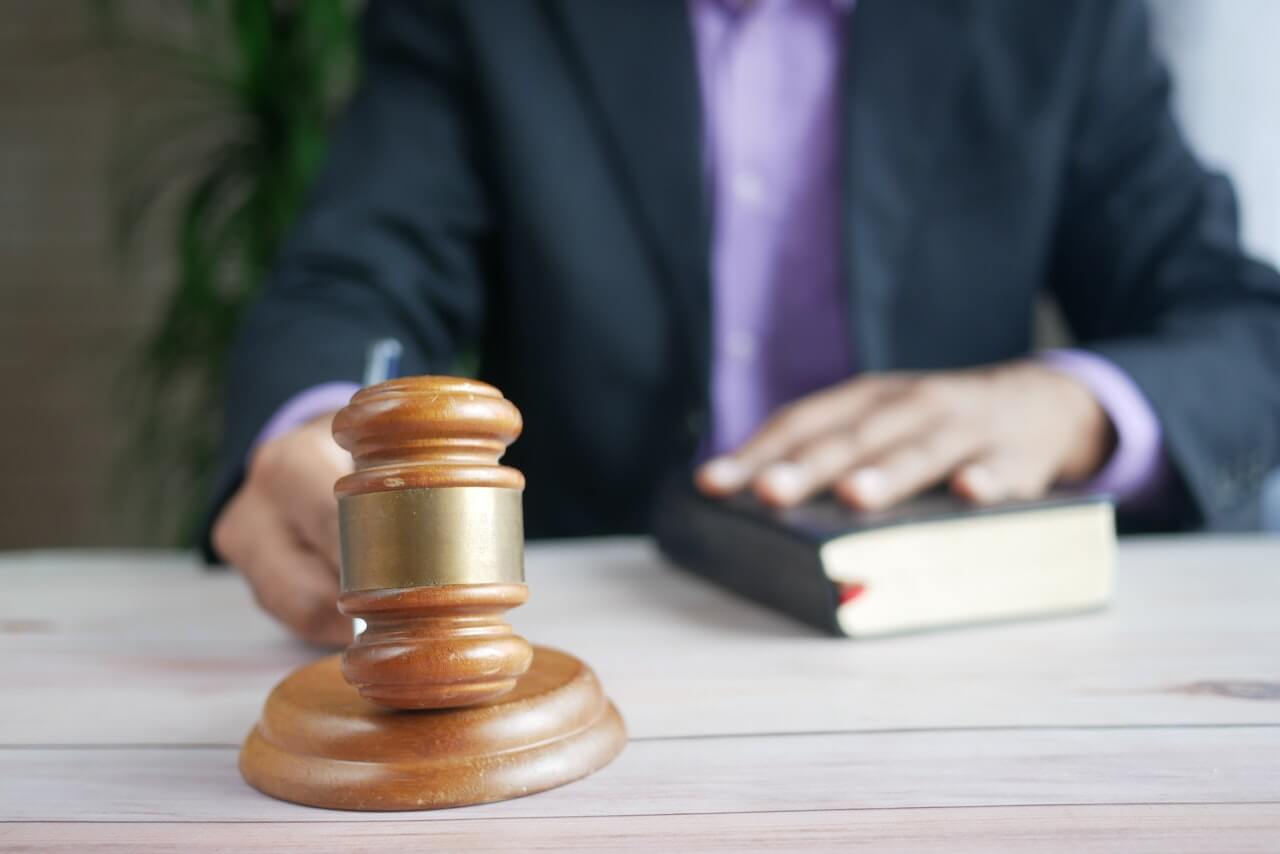 Preparing for Law School Admissions
Now that the best schools are established, it's probably time to begin applying. Getting into a good law school requires a lot of careful planning and preparation. There are a few things to be mindful of in regard to your application. Here are some tips for a successful law school application:
LSAT and GPA Requirements
There are only a few opportunities to take the LSAT, so it is recommended to plan ahead. The exam must be taken one year prior to the expected matriculation date to have it in time. Remember to account for the time you will need to sufficiently study the material.
The LSAT score and undergraduate GPA are the two crucial aspects of your application by law school admissions. Aim for a high LSAT score and a strong GPA that fits the school's criteria to maximize your chances of getting accepted.
It is also okay if these statistics are not where you wanted them to be. Your application is more than these numbers, so do not be discouraged from applying.
Application Process and Deadlines
Before applying, make sure you have fulfilled all the requirements. Each law school has its own application procedure and deadlines, so make sure you do your research and stay organized. Be sure to submit your application materials well before the deadline, and don't hesitate to reach out to the admissions office if you have any questions or concerns.
More than 200 schools use Credential Assembly Service (CAS) created by the Law School Admission Council (LSAC), a nonprofit organization that administers the LSAT and streamlines the application process. The platform allows students to electronically submit their transcripts, test scores, personal statements, and letters of recommendation. It exists to make applying to college so much easier, as most schools are in one spot.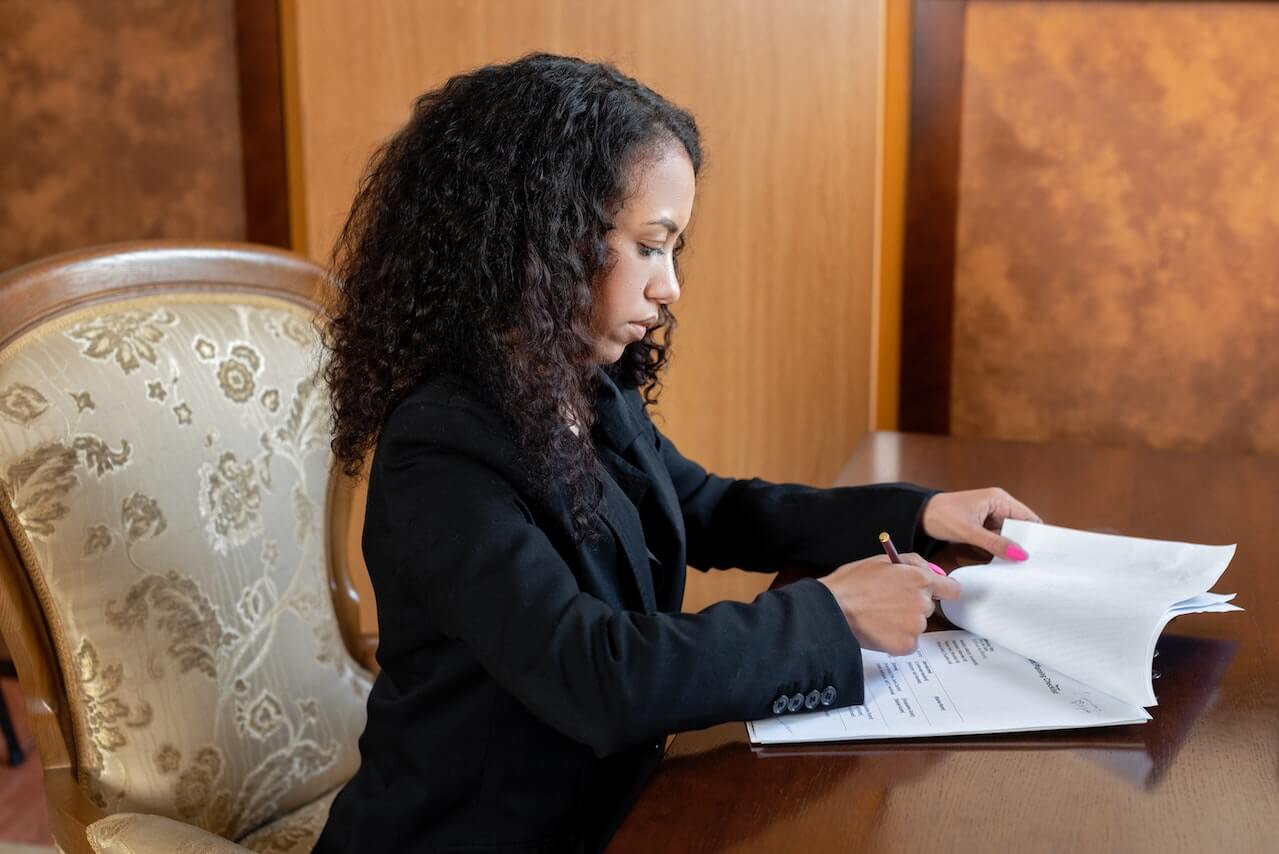 Personal Statements
Personal statements are your opportunity to advocate for your skill sets and life experiences that drive you towards the pursuit of law. This is your time to showcase your personality, goals, and achievements and explain why you want to attend that specific school.
Tailor your responses so that they can give insight into who you are and why you want to be there. Admission officers look for students that bring a diverse outlook and will enrich the college experience, so feel free to share components that are unique to you!
Letters of Recommendation
A letter written by a mentor, professor, or boss attesting to your capabilities and accomplishments will benefit your application greatly. It reinforces other aspects of your applications and alerts admission officers that you are a great candidate to consider. Specifically, others can add additional information to your application.
Choosing the right law school is a crucial decision that will shape the trajectory of your legal career. Whether you prefer the fast-paced energy of New York City or the laid-back atmosphere of upstate New York, there's a law school in New York that will meet your needs and help you achieve your goals. By considering factors such as academic reputation, employment outcomes, financial aid, and specialized programs, you can make an informed decision and set yourself up for success in the legal field.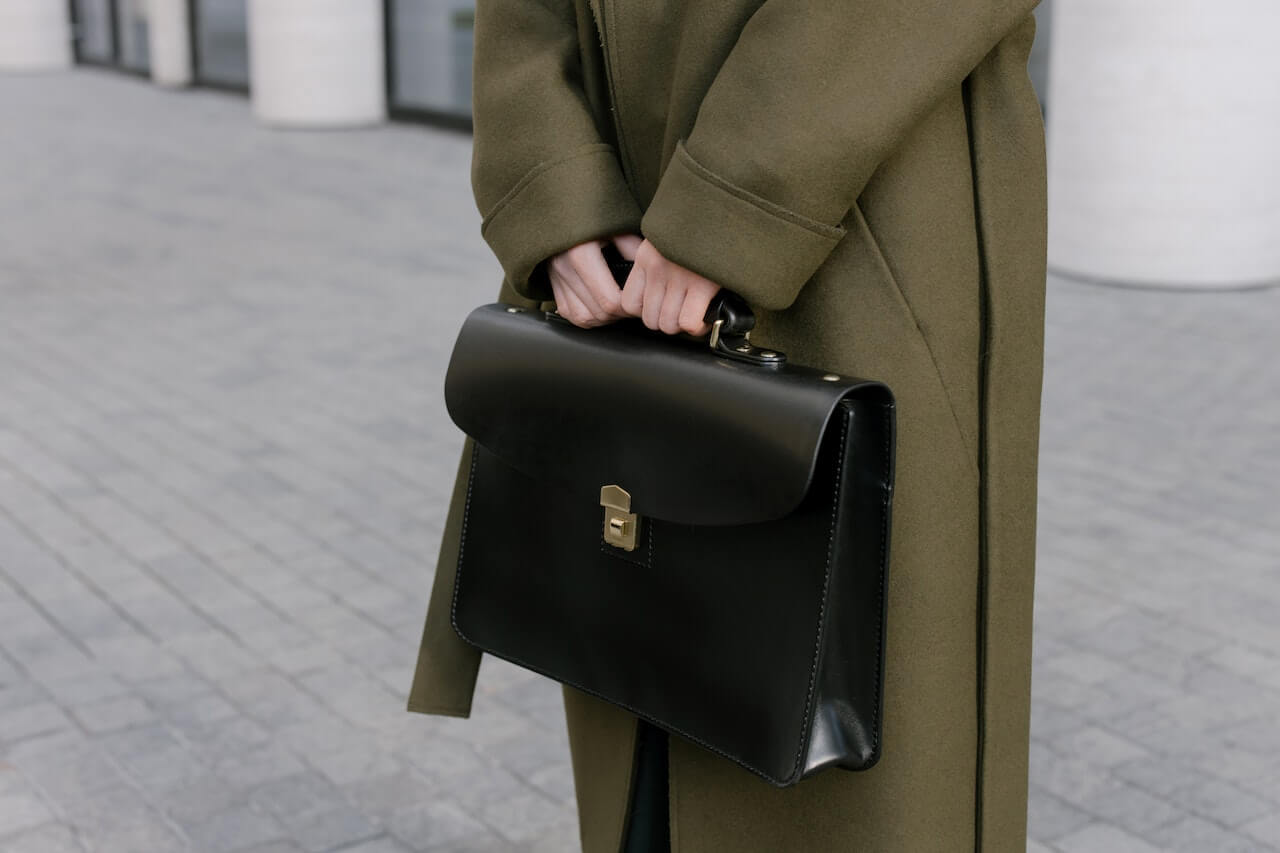 Frequently Asked Questions
When should I begin applying for scholarships?
You can begin applying to scholarships as early as the age of 14. Whether it's for undergraduate or graduate studies, there are an abundance of scholarships featured on Bold.org that are replenished daily. Feel free to begin applying whenever fits your needs, but aim to apply sooner than better.
How much does law school cost?
Law school can be very expensive. There are many costs affiliated with the application process itself including the LSAT fee, application fee, study materials, etc. During law school, many students have to account for their housing situation. The total cost will vary significantly depending on outside factors, including the institution and whether it is a public or private school. Tuition fees can range from tens of thousands to over a hundred thousand dollars annually. As these expenses can pile up, the importance of scholarships is more clear than ever.
Interested to learn more about law school and scholarships? Create a Bold.org profile today to begin browsing scholarships!