Questions and Answers about Lone Star College System
Can you take both virtual and in campus classes at the same time?
Does Lone Star College System offer any cultural clubs or programs for minority students?
Do many students attend the school's sporting events?
What are the most popular extracurricular activities that students on your campus engage in?
Where can I find the different clubs and organizations that your school offers?
How can I learn more about transferring credits to your school from another university?
Majors offered at Lone Star College System
Academics at Lone Star College System
Student Faculty Ratio
21 to 1
School type
Public 2-year institution
Work at Lone Star College System?
Answer student questions, suggest changes to this page, and more.
Common careers for Lone Star College System students
Common Careers and Their Average Annual Salary
Human Resources (HR) Manager
71k
Inside Sales Representative
46k
Based on 2,443 student responses
43.1k
Avg. Early Career Pay
54%
in High-Meaning careers
Net price of attending Lone Star College System
Lone Star College System financial aid
Average grant

$2,491

Average pell grant

$4,875
Average total loans

$3,726

Average federal loans

$3,726
Recommended by
Known for
Accessible and helpful professors
Awesome study spaces and libraries
3.0
WHAT I LIKED
Lone Star College is a very chilling place and the people in there are always looking for ways to help others. The teachers there are very nice, and want the best for you. The place is chill and the math tutoring is the best tutoring you could receive in Lone Star Mongomery Campus.
WHAT I didn't LIKE
That there isnt enough for some science classes like chemistry classes.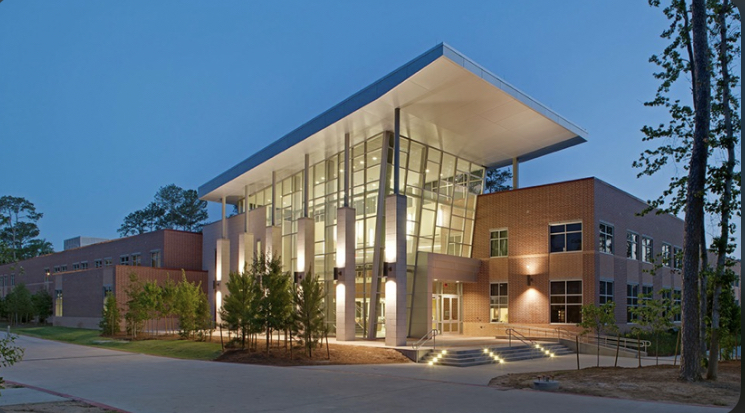 3.0
WHAT I LIKED
I made sure to keep at my pace and I felt so welcomed into their programs.
WHAT I didn't LIKE
Some classes felt slower than others, but that's pretty much the norm for any college kid.
5.0
WHAT I LIKED
I liked to ease of communication between myself and all of the staff along with the welcoming attitude I was met with during the pandemic.
WHAT I didn't LIKE
Since it is a community college be sure that you are aware of social aspects are not as heavily involved as they would be at a university due to no on-campus housing.
5.0
WHAT I LIKED
I love how they have a lot of resources for the students that help them to succeed.
4.0
WHAT I LIKED
I liked the friendliness of the staff, and how diverse the college is. The college is very feasible for non-traditional college students.
WHAT I didn't LIKE
Organization in the healthcare programs can be a little chaotic at times, but it probably has to do with COVID.
While we do our best to show up-to-date information, due to COVID-19 and other factors out of our control, it is possible that the data we are showing about test requirements, application deadlines, and more, are inaccurate. Please verify with the college itself via their website to ensure you are aware of all requirements and deadlines.