How To Reduce the Cost of College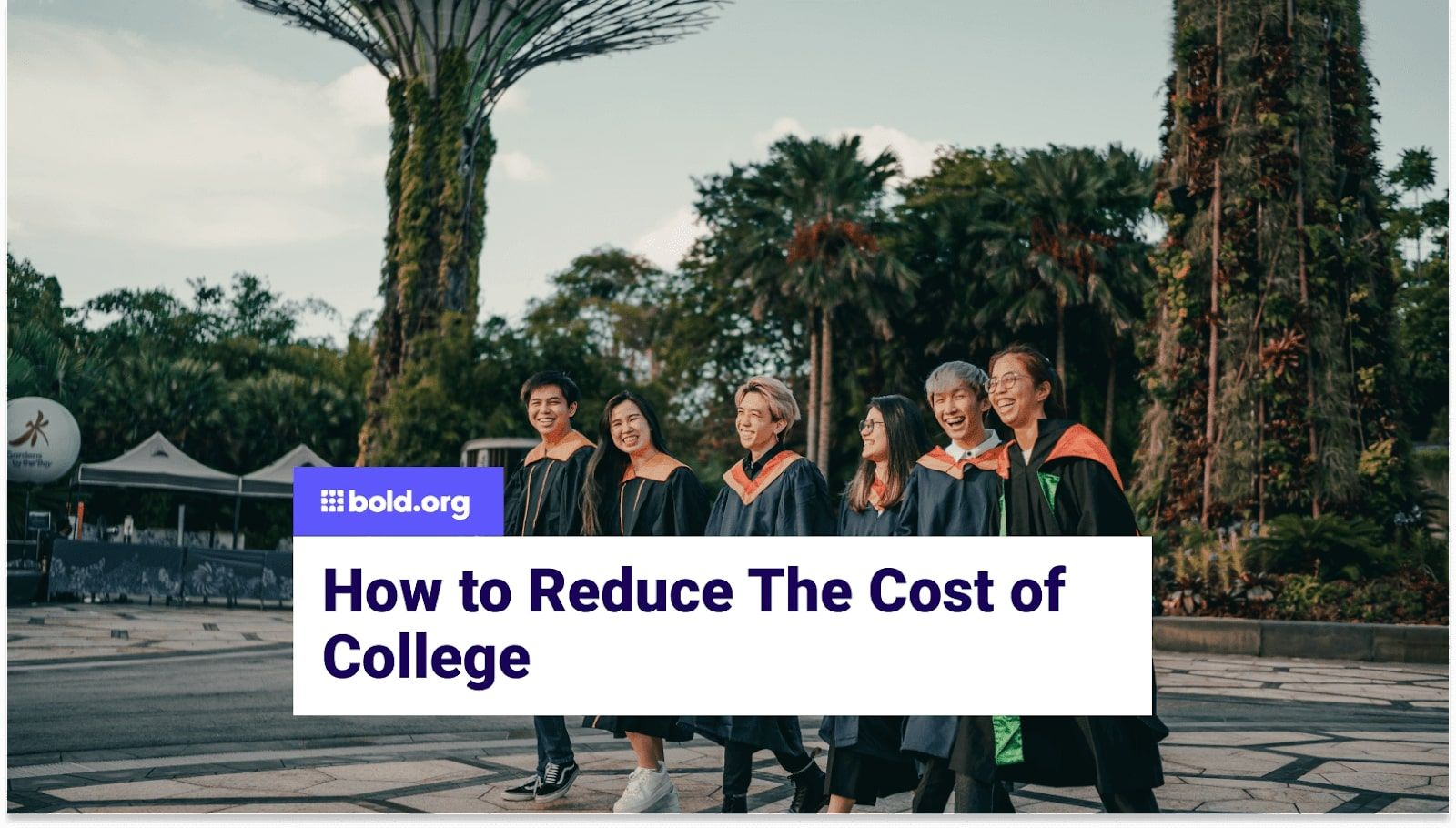 Top scholarships with upcoming deadlines
Are you looking for ways to lessen your college costs? Most students think college costs mean tuition, but really there are additional expenses like books, housing, transportation, school supplies, and more. These costs can accumulate as significant expenses and discourage students from pursuing higher education altogether. Figuring out how to pay for college remains the number one drawback for students of all ages.
Although college can be quite the price tag, with the right tips, you can significantly minimize your expenses and reduce the overall cost of school-related fees. This article will equip you with almost everything you need to know to reduce the financial impact of degree attainment.
Scholarships are a great way to reduce educational expenses; check out Bold.org's scholarships by signing up now!