How to get scholarships in high school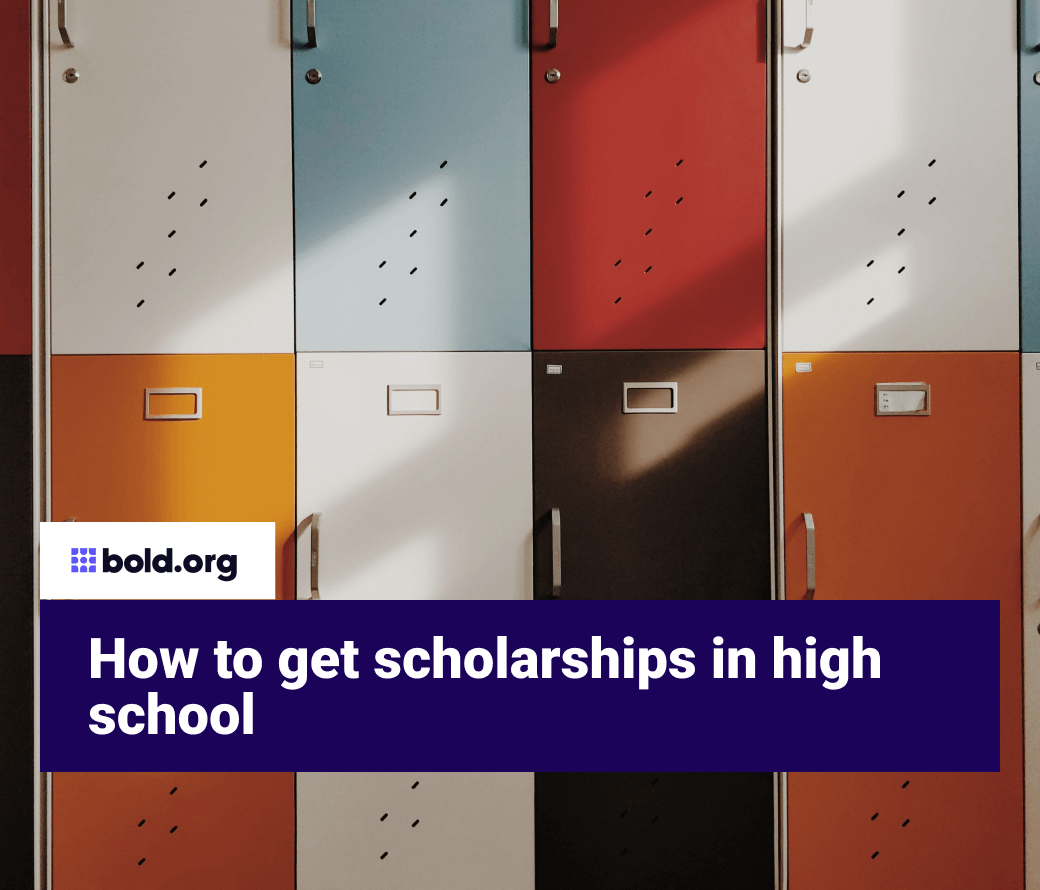 Top scholarships with upcoming deadlines
Many high school students, especially high school seniors, are interested in financial aid options as they enter the college admissions process and are particularly interested in learning how to get a scholarship in high school. Looking into various scholarship programs and scholarship opportunities as a high school student can be helpful as students try to figure out how to pay for college.
Create a free profile with Bold.org today to find scholarships that match your needs. Bold.org connects you to hundreds of scholarships, with new scholarships added each day.
Student loan debt has become more of an issue for high school students and college students alike in recent years. In fact, 43 million borrowers have federal student loan debt. The typical public university student will borrow 32,880 to graduate with a bachelor's degree. Unlike loans, scholarships do not need to be repaid, making them a good opportunity to earn free money. As college becomes increasingly expensive, college scholarships can be a good way for students to pay for their education.
Though scholarships often target high school seniors specifically, high school students of any grade level have a chance to win scholarships. Students should look into federal student aid, federal student loans, merit scholarships, and other scholarship opportunities in their scholarship search.
Preparation for high school students
Even if you don't intend on applying for scholarships for a few years, there are still some basic tips all students should keep in mind. Many scholarships are looking for candidates who have exceptional grades and academic performance or have some other stand-out qualities. This could be a dedication to community service, athletic prowess, or a talent in a certain academic subject.
Before applying for scholarships, high school students should do their best to perform well in school. Allowing one area of their transcripts to falter may result in fewer opportunities down the road. Though it is of course unreasonable for students to perform perfectly in high school, students should do their best in order to keep their options open later on.