How to get scholarships in high school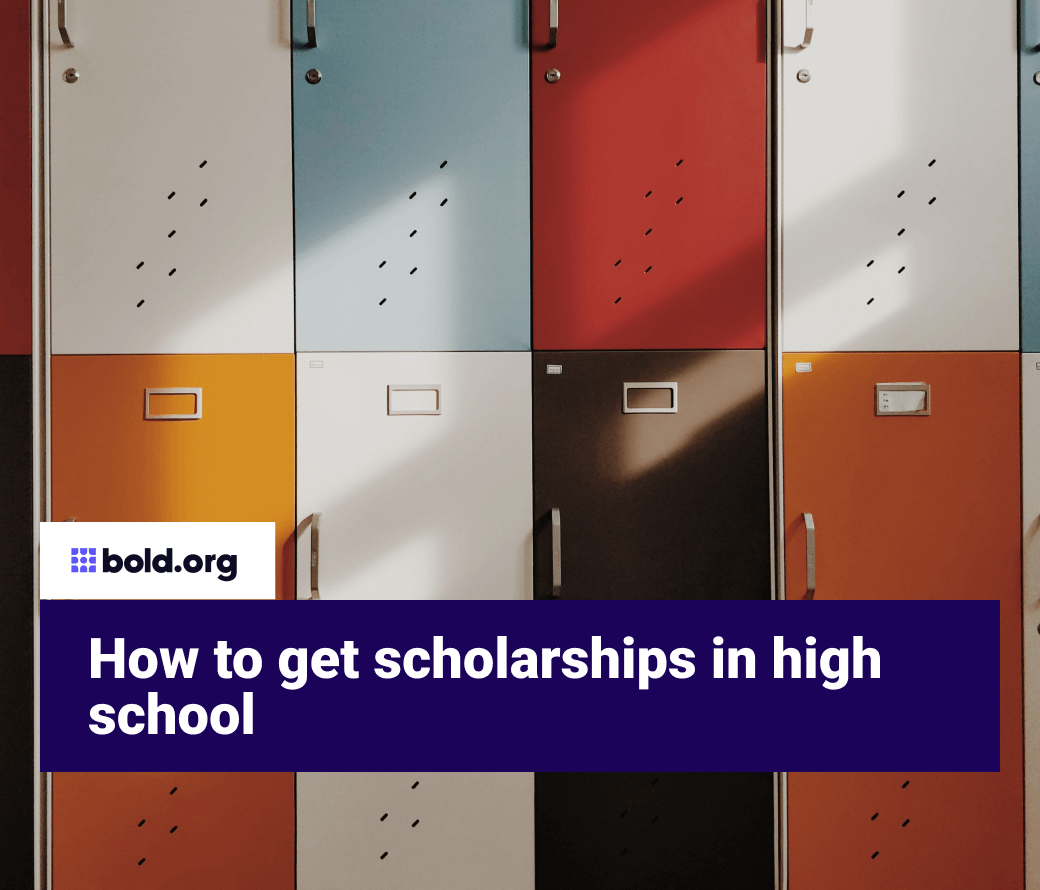 Top scholarships with upcoming deadlines
Many high school students, especially high school seniors, are interested in financial aid options as they enter the college admissions process and are particularly interested in learning how to get a scholarship in high school. Looking into various scholarship programs and scholarship opportunities as a high school student can be helpful as students try to figure out how to pay for college.
Create a free profile with Bold.org today to find scholarships that match your needs. Bold.org connects you to hundreds of scholarships, with new scholarships added each day.
Student loan debt has become more of an issue for high school students and college students alike in recent years. In fact, 43 million borrowers have federal student loan debt. The typical public university student will borrow 32,880 to graduate with a bachelor's degree. Unlike loans, scholarships do not need to be repaid, making them a good opportunity to earn free money. As college becomes increasingly expensive, college scholarships can be a good way for students to pay for their education.
Though scholarships often target high school seniors specifically, high school students of any grade level have a chance to win scholarships. Students should look into federal student aid, federal student loans, merit scholarships, and other scholarship opportunities in their scholarship search.
Preparation for high school students
Even if you don't intend on applying for scholarships for a few years, there are still some basic tips all students should keep in mind. Many scholarships are looking for candidates who have exceptional grades and academic performance or have some other stand-out qualities. This could be a dedication to community service, athletic prowess, or a talent in a certain academic subject.
Before applying for scholarships, high school students should do their best to perform well in school. Allowing one area of their transcripts to falter may result in fewer opportunities down the road. Though it is of course unreasonable for students to perform perfectly in high school, students should do their best in order to keep their options open later on.
Get Matched to Thousands of Scholarships
Create your Bold.org profile to access thousands of exclusive scholarships, available only on Bold.org.
Create Free Profile
Many scholarships for high school have a minimum GPA requirement for applicants, so staying organized in high school and maintaining good grades is a must. This also applies to college students looking to apply for college scholarships.
Merit-based scholarships are financial aid opportunities that rely almost entirely on academic performance. Students who have very good grades or other academic awards will be able to apply; others who do not meet the performance requirements will not. High school students who intend to apply for more merit scholarships should keep this in mind.
Not all scholarships are merit scholarships, however. Other scholarships may rely on several factors to determine suitable candidates. Some scholarships aim at uplifting certain groups, such as minority high school seniors. Students interested in this type of scholarship should visit Bold.org's list of minority scholarships. For this type of scholarship, any high school student that identifies with that group may apply.
A large group of scholarships depends on students' interests as well. Some scholarships may only be open to prospective biology or art majors, for example. Students should begin thinking about what they are interested in studying when they become college students. Focusing on a certain subject, if a student is passionate about that subject, may qualify them for more scholarships later on.
High school students can also apply for federal student aid and federal student loans. These are usually given out based on demonstrated financial aid and can be a more reliable form of financial aid. For more information, read this guide on student loans. Typically, students only need to show that they require financial assistance in order to receive aid. Academic performance may not be considered at all for this type of aid.
Graduating high school seniors may also be eligible for college scholarships. Certain college scholarships will allow incoming freshmen to apply or will allow any student who has been accepted into their school to apply. As a result, graduating high school seniors should look into the college they've committed to and see if any scholarships are available to them.
To sum up, students should maintain good grades to keep their options open. Beginning to consider what they may want to study in college can also be a good way to figure out what kind of scholarships they want to apply for while still in high school. Students who are uncertain about their academic performance can still apply for scholarships on the basis of a certain interest or identification with a certain group, such as minority students.
Finding good scholarship opportunities
The scholarship search can be difficult, but the tips from the preparation step should help students narrow down what they want to focus on. Students should think about what type of scholarship they have the best chance of receiving and try to focus on that area.
High school students who know they will be able to qualify for federal student aid should absolutely apply. While many scholarships can vary drastically in the amount of money they award to students, most federal student loans will fall on the higher side in terms of the amount of money given away.
High school students who have excellent grades will likely want to apply for more merit scholarships. Students who know they have a particular interest in a certain subject should look for scholarships exclusive to that field, as their passion in that area will give them a competitive edge.
Some good ways to find scholarships include using online platforms like Bold.org or talking to the school guidance counselor. The advantage of online platforms is that they typically allow students access to hundreds of scholarships, regardless of where they live. The sheer number of opportunities available on one website makes it worthwhile to consider making an account with an online scholarship service.
Though local offices, such as the high school guidance office, may not have access to as many opportunities, they can provide support and niche opportunities. Students struggling to decide what kind of scholarships they want to apply for should consider asking their guidance counselor for their opinion. In addition, guidance counselors may occasionally be able to point high school students in the direction of local scholarships to apply for. Local opportunities are usually not easily available online, meaning students will face much less competition.
Making connections in the scholarship search
As any high school senior will tell you, making connections in high school can be more helpful than you realize. To start with the obvious, students will need to get to know at least a few of their teachers in order to ask for letters of recommendation for the college admission process.
However, making connections with teachers and administrators in high school can be beneficial for the scholarship search as well. As mentioned, high school counselors can help provide advice and support for your scholarship applications.
Becoming involved with clubs and organizations is something that high school students should consider. Even high school seniors, who may only be able to participate in extracurriculars for one year, should think about whether this would be helpful to them. Some of these organizations will have connections to local scholarship opportunities.
Minority high school seniors may be able to join a student association for other minority students. These clubs may be able to point you toward scholarship opportunities for minority students. In the same vein, Science Olympiad or other academic organizations may know of scholarships that relate to their club's focus.
Making connections outside of high school may yield the same results. Community service, for example, is a good way to spend your downtime. Most colleges will want to see some community service on your college application anyways, and getting involved in community service may qualify you for community service scholarships as well.
Essentially, the more involved you are in your local community, the easier it will be to both apply to college and find scholarships you are eligible for.
Applying for scholarships in high school
The actual application process may be easier for most students than finding the right opportunities. Though it may seem difficult at first, applying to scholarships really only consists of two steps: sending in your materials and filling out the essay question.
Most scholarships will require students to send in some personal information. This might be a form students need to fill out, or they might have to send their transcripts and resume as well. Whatever the case, this step is going to be relatively easy if students have already put in the work to prepare for this. By this point, your grades and extracurricular activities should speak for themselves. It will only take a few minutes to find the right documents and submit them.
Writing the essay question is where most high school students will spend their time. Not all scholarships will require a personal statement, but many do. The difficulty of this step will depend on the question, which varies from scholarship to scholarship. In many cases, students will be asked to explain their aspirations for the future or talk about their passions and motivations.
High school students and college students should focus on writing an honest and genuine essays. The point is not to become a more impressive version of yourself or exaggerate your achievements. Students should try to highlight their talents or existing accomplishments while also allowing the reader to get a sense of their personality.
Don't try to hide who you really are in the essay. Donors usually ask students to submit a personal statement in order to get to know the student better. Think of a few key points you want to get across about your personality, dreams, and goals. Ask a friend or family member to proofread your essay to check for any minor errors.
Submitting the correct documents and a polished, edited essay is very important for making a good first impression as a candidate. Students should also make sure to keep ahead of the deadlines so that they have time to review their materials.
Wondering if scholarships expire? Check out this blog to learn more!
Continue the scholarship search
Lastly, students should repeat the process as many times as they can. High school students should expect some rejection and continue to apply for new scholarships. As time goes by, students will be able to find newer and different opportunities they can apply for. Continuing to apply for scholarships throughout high school can increase your chances of winning.
How to get scholarships in High School
Finding scholarships while in high school might sound like you're getting ahead of yourself, but it is never too early to find financial aid to help fund your education. In fact, you should apply early for scholarships, as scholarship programs may have limited funds that are given on a first-come, first-serve basis. Scholarships are available at any education level to help ease the burden of paying for college. In fact, the federal student aid office recommends that students begin applying for scholarships the summer before they become high school seniors.
With the average price of a bachelor's degree totaling close to $200,000, finding scholarships while in high school can also give students more agency when choosing a college. Aside from college scholarships, private student loans and federal student loans are also options to fund your studies, but loans have to be repaid. Students who graduated in 2021 had an average of $31,100 in debt at graduation.
Annually, scholarships and grants pay for 25% of educational expenses. 63% of all undergraduate students receive at least one grant or scholarship to help pay for their education, making scholarships a popular option for college students. A student with high financial need may receive school scholarships from their university or college, or they could receive student aid after completing the FAFSA (Free Application for Federal Student Aid), which awards $112 billion in financial aid to students annually.
The scholarship search and application process will take some time, but starting your search before the end of high school can ensure that you spend the necessary amount of time finding and applying for scholarships. By applying for scholarships on Bold.org, you can start the scholarship search process and find the right scholarships for you.
Finding scholarships for high school students on Bold.org
Bold.org is dedicated to alleviating the burden of paying for college and is here to assist you with making the scholarship search simple and straightforward.
On Bold.org, students do not need to be graduating high school seniors in order to apply for scholarships. On Bold.org, you can begin this process even earlier on, as students are allowed to make a profile when they are as young as 14 years old.
High school students can filter scholarships by education level or specific degree program, such as this list crafted specifically for all students still in high school. There are also scholarship lists for students in specific years in high school. For high school seniors, this scholarship list may be helpful. Current college students and graduate students are also welcome and encouraged to continue applying for all kinds of scholarships, from merit scholarships to community service scholarships.
Once you've found a scholarship that you're eligible for, you can create a free account on Bold.org and get started! Some scholarships will require an essay prompt or other submission as part of the application, but generally, the scholarship application process is quick and easy on Bold.org.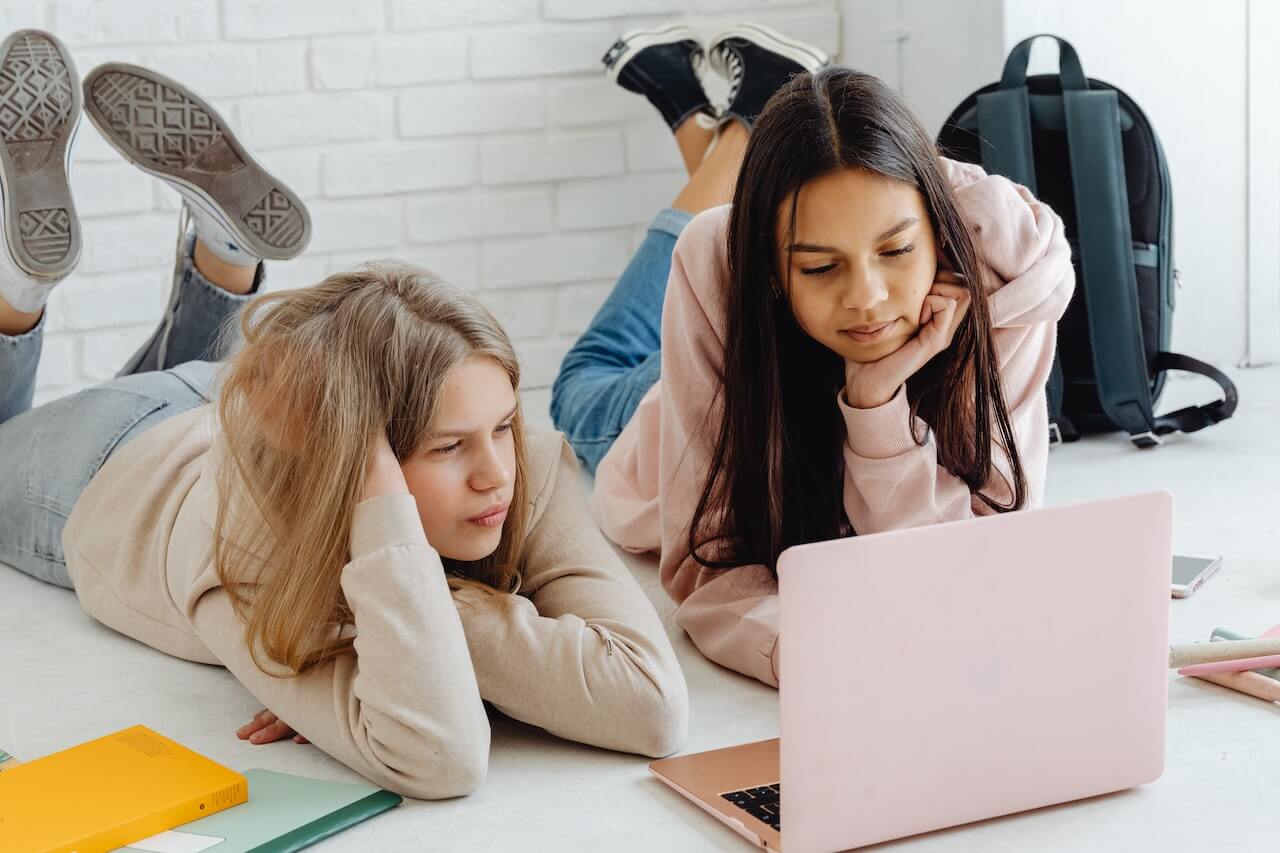 How to find scholarships for high school students
While you are applying for college, you may want to look into what financial aid options are available for you. By filling out the FAFSA, you can understand all of your options.
If you're concerned about loan payments, there are plenty of other options like scholarships and grants. Federal grants are offered to high school students when they fill out the FAFSA, but many scholarships do have their own scholarship applications. If you want to look into scholarship options before you begin applying, though, you can search the internet for scholarships that you're eligible for.
Finding scholarships for high school students
Knowing what your interests and career aspirations are will be helpful when finding scholarship opportunities. For instance, if you are interested in pursuing a degree in social welfare or social work, then a community service scholarship may be a good option for you.
Outstanding students will be eligible for multiple scholarships to help boost their financial aid packages as well, whether they earn a scholarship through extracurricular activities or community organizations.
Finding scholarships for high school students through a university or college
Upon applying to the college or university and filling out the FAFSA, your institution of higher education will typically consider you for scholarships that can help cover tuition and offer financial assistance. Some of these scholarships will be renewable each year you're a student, and others could be awarded on a one-time basis.
If you're considering what additional scholarships you could earn as a college student, a list of eligible college scholarships and their requirements will be listed on the college or department's website. Scholarships based on academic achievement will detail all the requirements needed for your application, or in some cases, you might not need to apply at all.
Finding scholarships through a professional organization
Even if you're still attending high school, there are a few organizations or societies that could be beneficial to providing college funding before you start your freshman year. You can search online for specific scholarships or organizations that may be able to help. By using specific keywords like a certain activity or major, you can find organizations that fund scholarships for a specific demographic.
Minority students can also find specific scholarships through professional organizations or societies. The Hispanic Scholarship Fund is one example of a scholarship program that empowers Hispanic students and awards students for their academic performance, ensuring that the next generation does receive that support to achieve their career goals.
Finding scholarships for high school athletes
Student-athletes will have to go a different route to receive college scholarship money. High school students will first have to be recruited by a college or university, and depending on which division the school plays in, these students will be eligible for athletic scholarships.
Students must demonstrate academic and athletic excellence prior to entering college, and most students commit to a school during their senior year. Four-year scholarships like these won't have to be repaid and often require the student-athlete to maintain a certain GPA throughout their college career.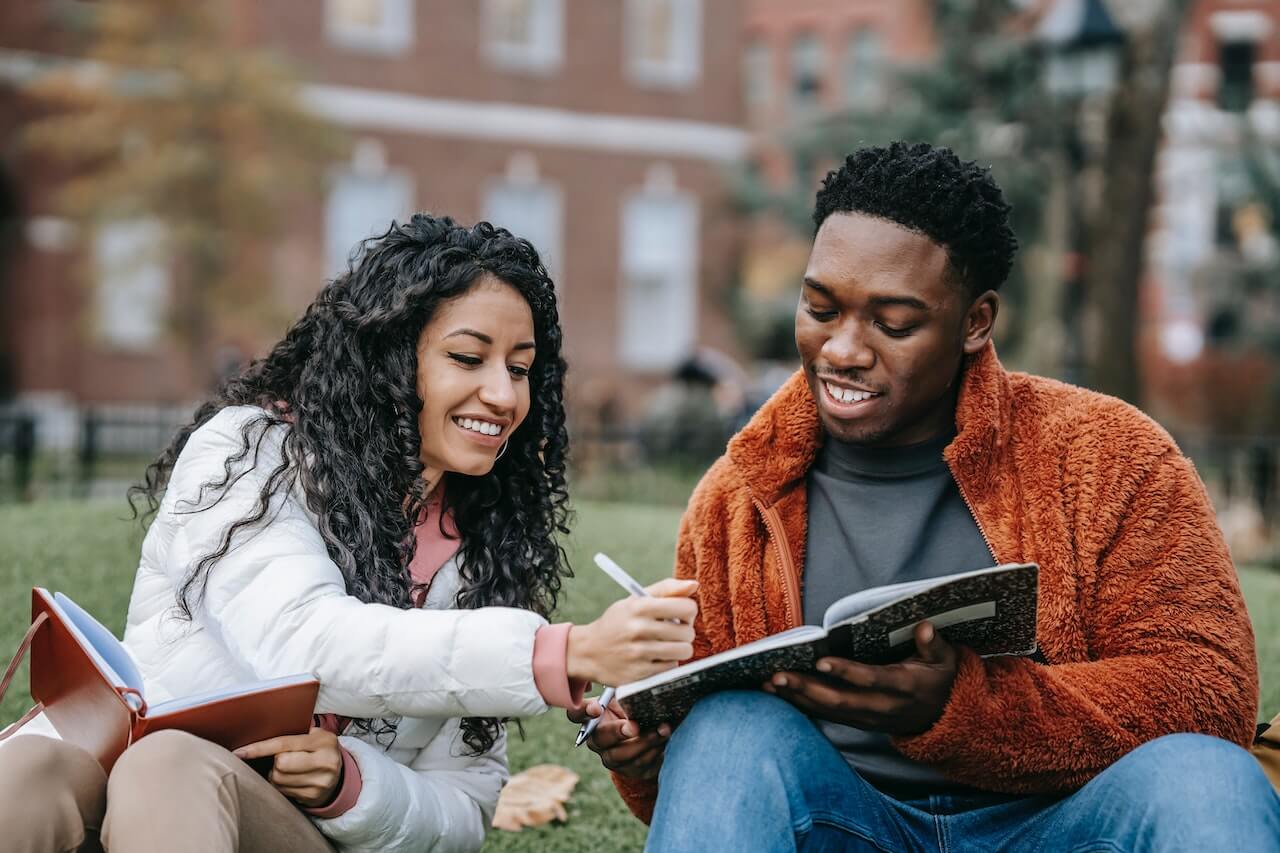 How to apply for high school scholarships
Applying for a scholarship is sometimes very similar to the college admissions process. Giving yourself the time to prepare and gather the application materials will make the process less stressful. All the preparation and care given to your application will be worthwhile in the end, and you'll be able to enjoy the rest of your senior year.
Compile a list of scholarship opportunities to apply to
Once you have done a few searches and have found the high school scholarships you want to apply for, create a Google document or spreadsheet to keep track of deadlines and any links that will be helpful to remember.
This step can be done on paper or electronically, but it is pertinent to stay organized so as not to get confused or stressed about which scholarships you've submitted and the ones you have left.
Moreover, as you draft your list, be sure to read the eligibility requirements for your scholarships of choice. You don't want to make the mistake of applying to a graduate student scholarship when you are only a high school senior. Furthermore, applying to scholarships with narrow specific criteria that you do match can even increase your chances of winning, since there will be fewer applicants. For instance, a scholarship available only to minority high school seniors planning to study chemistry will have fewer applicants than one open to all college students.
Draft and review your personal essay
Your scholarship essay is an important component of your scholarship application. Oftentimes, high school students are asked to talk about a challenging moment in their life and how they overcame it, or how a personal experience sparked a period of personal growth for them.
Scholarship essay questions may vary, but make sure that you plan out and outline your essay ahead of time to organize your thoughts. Once you feel ready to write, go for it!
Reach out to teachers, coaches, or advisors for recommendations
It may feel intimidating to ask someone for a recommendation, but chances are they are well-versed in writing recommendations and more than happy to help!
Most students ask a teacher who knows them well or one who can speak to their strengths, but there are no requirements as to who students can ask for a recommendation.
High School Scholarships Application Tips
Besides maintaining strong academic performance and staying on top of after-school activities, there are a few things to keep in mind when starting the application process.
Apply as early as possible
There are a few advantages to applying early. Once you submit everything before the scholarship deadline, you'll be able to relax and not worry about applying for scholarships and colleges at the same time.
Some scholarships for high school students are limited in funds, so if you apply early, you'll have better chances of standing out and receiving an award.
Ask more than one person to proofread your materials
Does writing a personal essay discussing your goals or past experiences stress you out? Luckily, an academic counselor, teacher, or parent can help you outline and draft your scholarship essays.
Scholarships should go into depth about your academic performance and dedication to your studies, and also highlight any extracurricular activities you're passionate about, like community service, music, or sports.
Ask for recommendation letters as early as possible
Chances are the person you're asking for a recommendation letter has a busy schedule, so be mindful of how late you ask for a recommendation letter. A month to two weeks is the ideal window for asking a recommender, and some scholarships ask for two or three recommendation letters so start planning early.
Have a list of your extracurricular activities and interests from high school ready to give to the person writing the letter so they know exactly what to mention and emphasize in the letter. The letter is the scholarship committee's glimpse into who you are as a person, so make sure to ask your recommender to mention any achievements or awards that you've accomplished.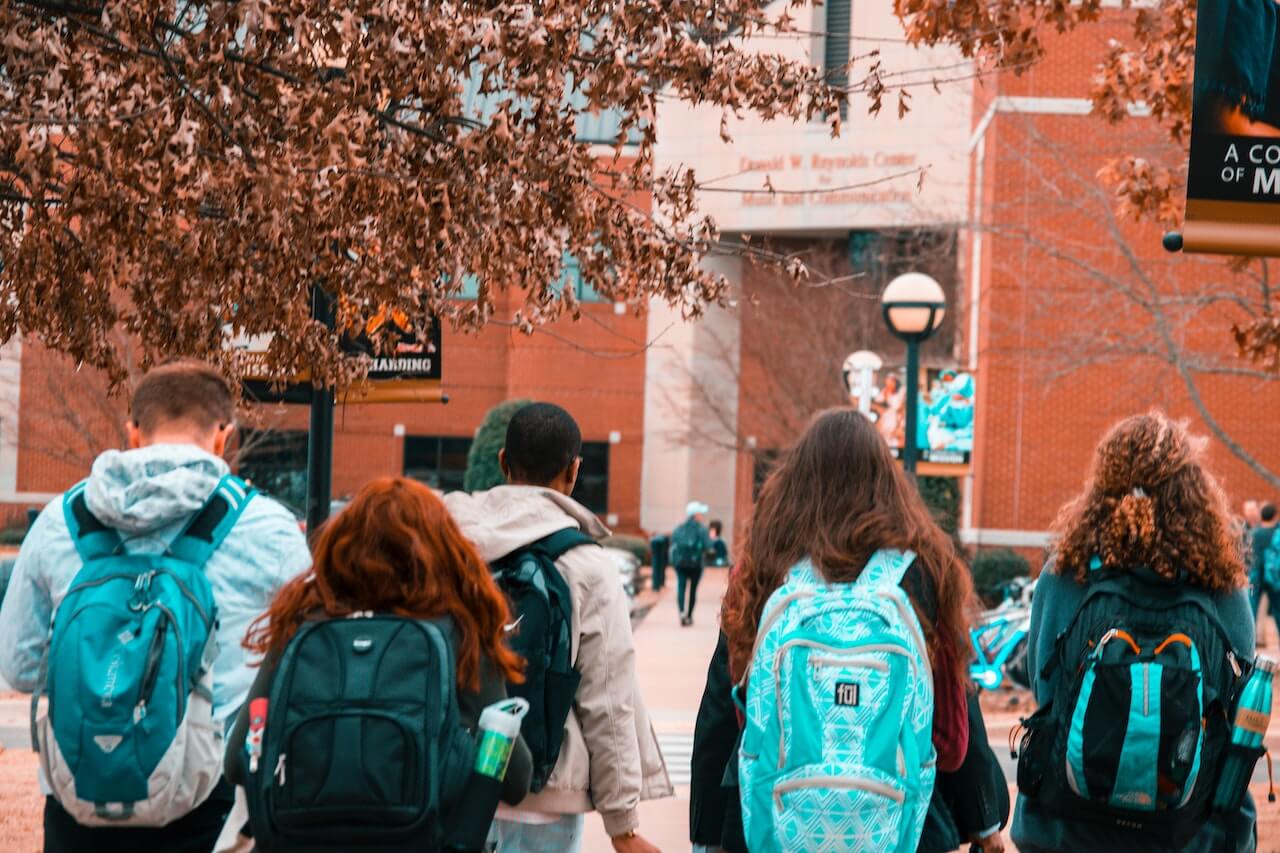 Frequently asked questions about scholarships for high school students
When should a high schooler start applying for scholarships?
It is recommended that high school students apply for scholarships as soon as possible and stay on top of deadlines early in the school year. High school students and high school seniors usually apply the summer before the upcoming school year.
High school juniors should follow a similar schedule and start applying in the summer before the semester begins to get a jump on their applications. It is important to gather the necessary materials and information early on to avoid becoming overwhelmed, especially once the school year starts.
If you are unable to start the scholarship search that early, don't worry! There are deadlines throughout the year, so many scholarships will be available outside of that window.
Do you have to pay back scholarships?
Fortunately, you do not have to pay back scholarships! Scholarships are free money and do not require the recipient to pay them back.
The great thing about scholarships is that they can lessen the number of federal student loans you would have to take out otherwise. A few hundred dollars still make a difference — a scholarship of even $500 could cover the cost of textbooks for one academic year.
Do scholarships expire?
Scholarships don't expire, but scholarship programs will specify how long the scholarship will fund your college studies. For example, merit scholarships may span your entire college career but you have to maintain a certain GPA throughout all four years.
On the other hand, small scholarships may only fund a year or two due to a limit of funds from the scholarship program.
What do scholarships look for?
Scholarship programs look for well-rounded students who have challenged themselves academically and show potential to become leaders and top professionals in their field.
Need-based scholarships seek to support students whose families have financial need. Merit-based scholarships specifically look for academic or extra-curricular excellence, leadership skills, or good grades.
How many scholarships should I apply for?
There is no limit to how many scholarships you can apply for, so feel free to apply for as many as you'd like! However, the total scholarship money you receive cannot exceed the amount of money that you are expected to pay for attending college, so keep in mind what your total educational costs are.
What is the easiest scholarship to get?
General scholarships that don't require a particular field of study or GPA can be the easiest to apply for. However, these scholarships also usually receive a higher volume of applicants. The 'easiest' scholarship depends on the qualifications of the candidate.
How hard is it to get a full scholarship?
Full-ride scholarships are quite competitive and just 1.5% of students receive a full scholarship. While this number is low, don't be discouraged! Even if you don't win a full scholarship there are many partial scholarships that you can apply for.
How high does your GPA have to be to get a scholarship?
It depends on the scholarship you apply to. Some scholarships will require a very high GPA, some will not require a certain GPA at all.
Read this page to find scholarships based on GPA. For additional scholarship opportunities, create a free profile with Bold.org today to unlock exclusive scholarship opportunities.