How is college financed?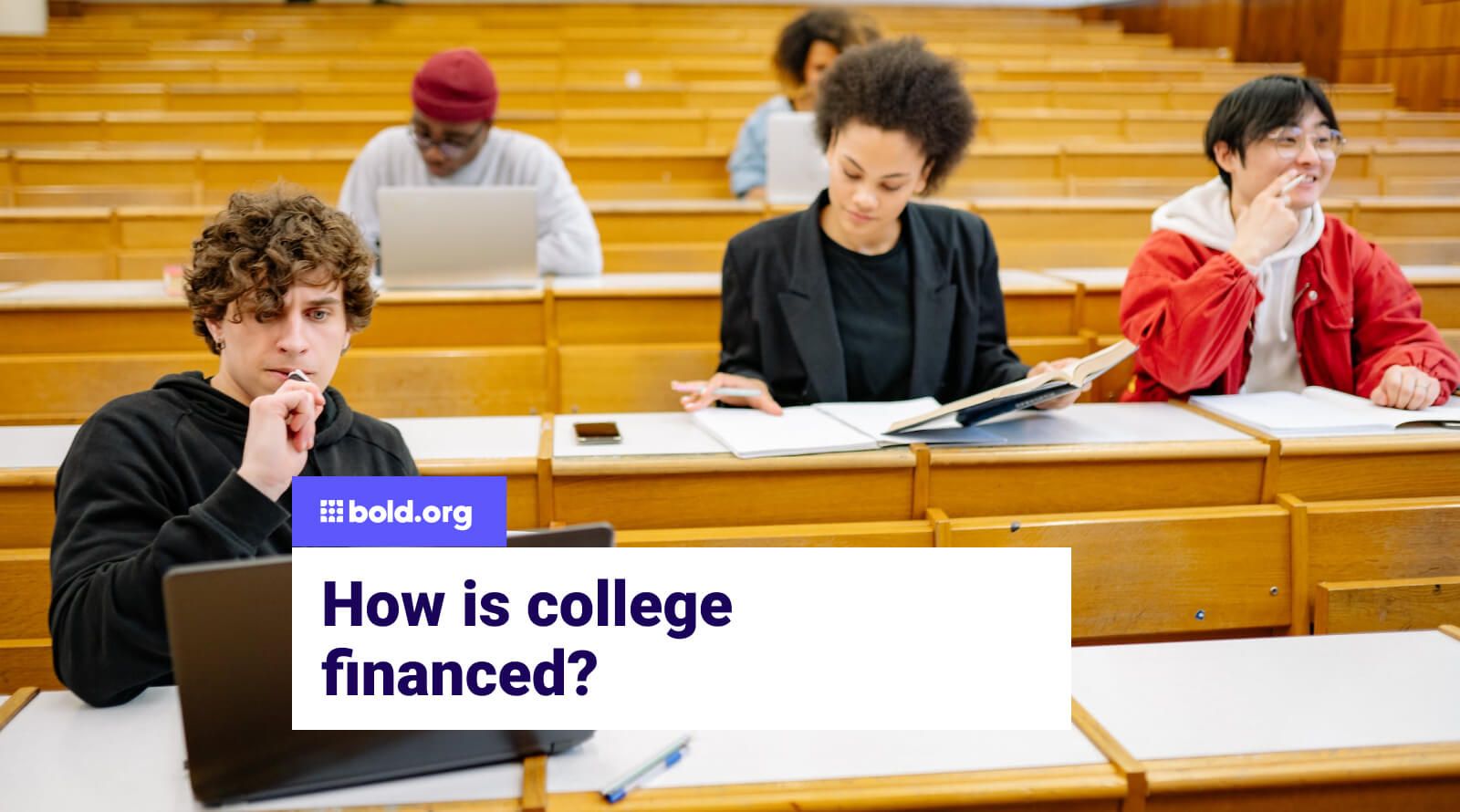 Top scholarships with upcoming deadlines
Figuring out how to finance your college is a consideration for every student. It is a barrier to entry for some students and a perceptual obstacle for others. We have published articles about many subjects, including when to apply for college, free college tuition programs, private vs public colleges, the value of college, and how to save money in college. In this resource guide, you will learn about many ways to pay for college and how to prepare yourself for success.
For more tips, resources, and financial aid, create your free Bold.org account today!
Top Funding Sources of College
Data herewith has been gathered from the United States Department of Education, Sallie Mae, Federal Student Aid, NCES, and individual surveys from Statista. Information on the attached graph reveals the various sources of funding and trends from 2011 to the latest complete school year of 2016. We will spend time breaking down the many funding sources clustered into six color-coded segments to provide a valuable visualization of these trends.
The 6 groupings of funding sources for college include the following clusters:
Scholarships and Grants
Student Borrowing
Student Income & Savings
Relatives & Friends
Parent Borrowing
Parent Income & Savings
As you can see below, the graph starts at 2011-12 on the left and moves to the most current completed school year on the right. The colors help denote each category and relevant trends in college funding sources. Let's start with the chart below and break down each section below to highlight changes over time.
A breakdown of how college is financed today.
Grants and Scholarships
The blue band in the above graph represents the scholarships and grants received by students. These funding sources are the single largest individual contributor to tuition payments for college students. Grants can be provided by the college, university, state, or federal agency. On the other hand, scholarships can be from large public institutions to private family funds. The key is to understand what programs exist and apply to those providing the most benefit for your college education.
Scholarships and grants have accounted for more and more as time passes. In fact, since 2011 the amount of grants and scholarships provided to college students has increased year over year. On scholarship sites like Bold.org, you can access thousands of exclusive scholarship opportunities from private donors.