Dental Hygienist Schools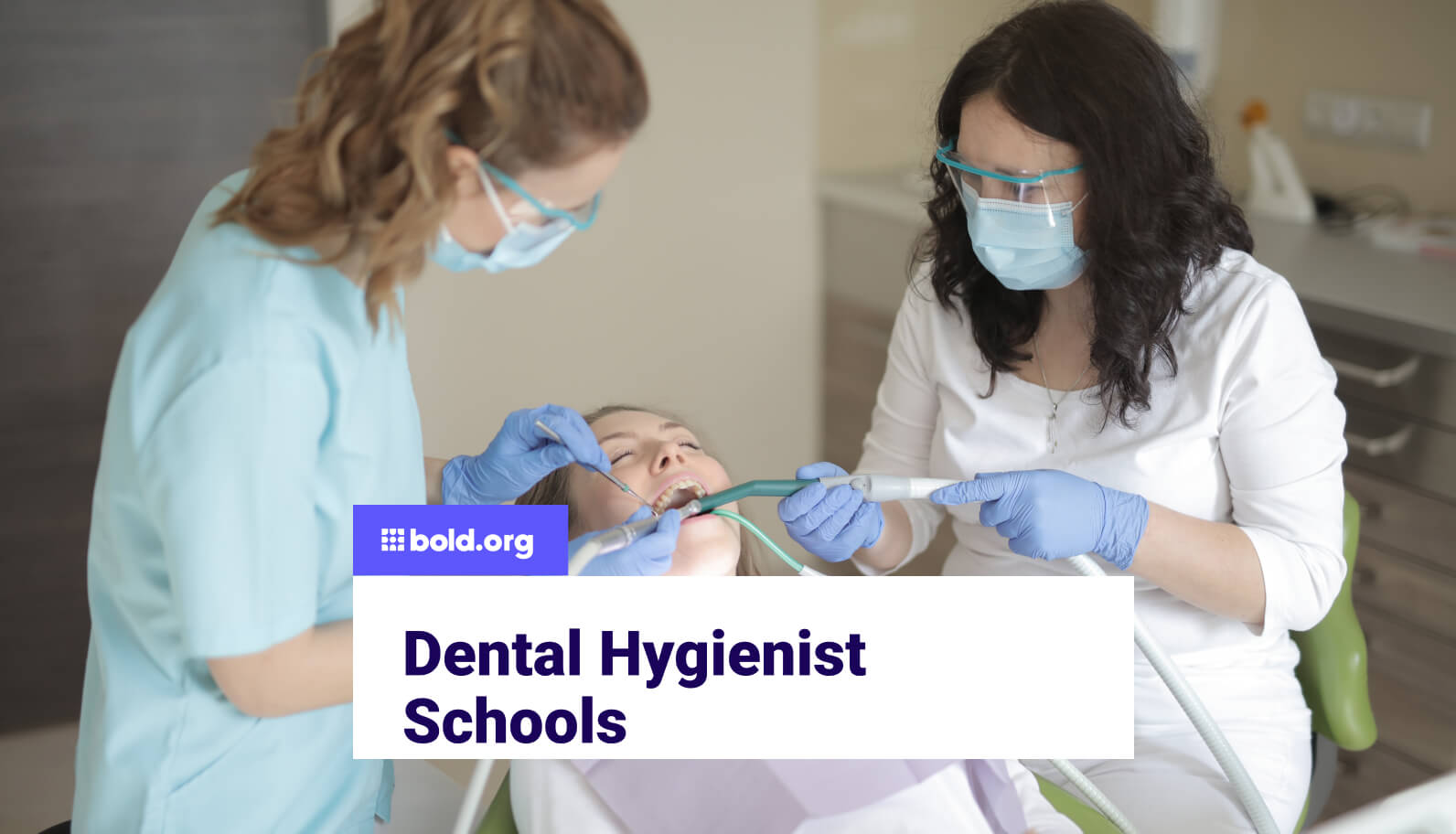 Top scholarships with upcoming deadlines
Dental hygienists are licensed oral health professionals who work alongside dentists to provide preventative and therapeutic care to patients. If you're passionate about oral health and aspire to work in the dental industry, becoming a dental hygienist might be your perfect career path.
Employment opportunities for dental hygienists are projected to grow by 6% between 2019 and 2029, faster than the average of all occupations. The demand for dental hygienists who work in clinical practice alongside dentists will increase as the population grows older. New research continues to solidify the relationship between good oral health and overall health.
Get Matched to Thousands of Scholarships
Create your Bold.org profile to access thousands of exclusive scholarships, available only on Bold.org.
Create Free Profile
The first step towards becoming a licensed dental hygienist is attending dental hygienist school at an accredited program. These programs typically take two to three years to complete, including classroom coursework and hands-on clinical experience.
During your studies at dental hygienist school, you'll learn about dental anatomy, pharmacology, radiology, and patient care. You'll also gain more knowledge and practical experience by working with patients under the supervision of a licensed dentist or dental hygienist.
Becoming a dental hygienist is a rewarding career path that offers job security, competitive pay, and the opportunity to positively impact patients' lives. If the cost of dental hygienist programs is a concern, scholarships for dental hygienist schools can help you pay for a bachelor's degree or associate degree in dental hygiene. Scholarships available on Bold.org for dental hygiene students allow you to pay for tuition and educational expenses while reducing the student debt you need to take on.
In this article, I've organized all of the information you need about dental hygienist schools, including the best schools to earn a dental hygienist degree and scholarships for dental hygiene students.