Can You Get Scholarships for Grad School?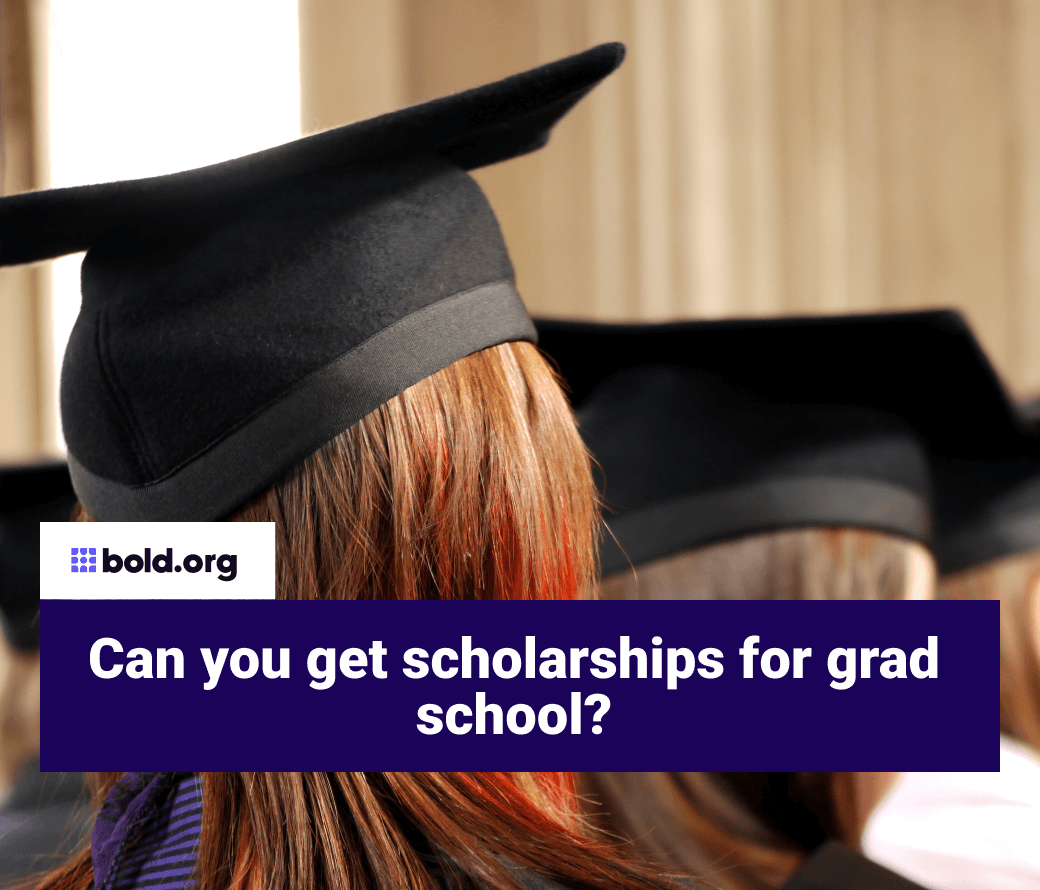 Top scholarships with upcoming deadlines
Scholarships are indeed available to graduate students and can make all the difference when it comes time to paying for college. On Bold.org you can even use the search feature to filter through hundreds of scholarships available to students pursuing advanced degrees. Additionally, you can check out this list of graduate school scholarships to learn more about all the scholarship options available to graduate students.
While graduate school is important for those who wish to continue their academic journey with an advanced degree, it is also incredibly expensive, so financial aid is vital. In fact, the total tuition for some two-year graduate school programs can cost more than $100,000. Since loans and federal student aid need to be paid back, college students pursuing an advanced degree can be placed into serious debt. In fact, graduate students who took out student loans and graduated with a research doctorate were left with an average student loan debt of $92,000 at public schools and $94,000 from private non-profit schools.