Best Online ACT Math Tutors in 2023, Reviewed by a Student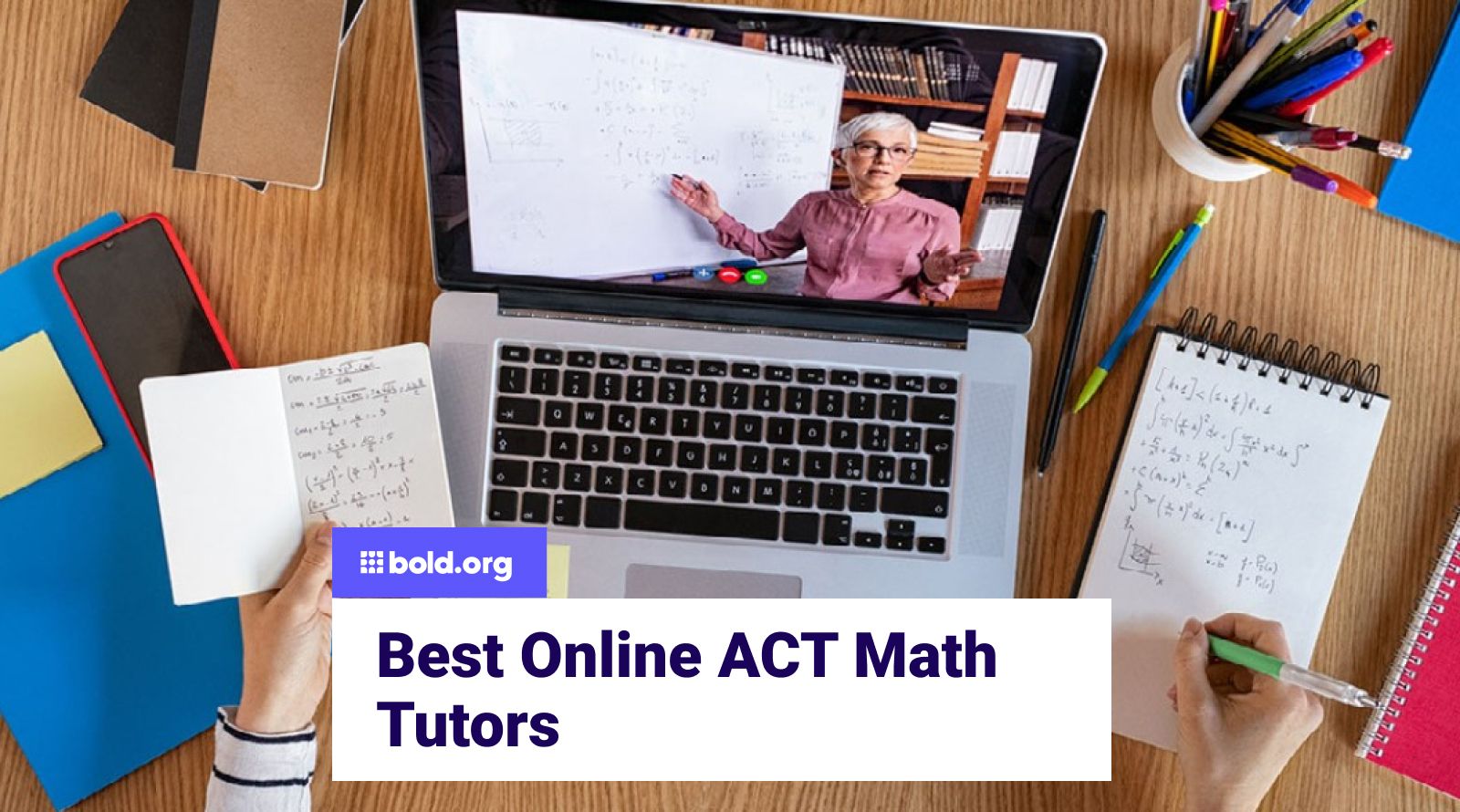 Top scholarships with upcoming deadlines
If you're preparing for the ACT and struggling with the math section, online ACT math tutoring can be a game-changer. With the right guidance and support, you can improve your math skills, boost your confidence, and achieve a higher score on the ACT. However, with so many online tutoring services available, choosing the best one for your needs can take time.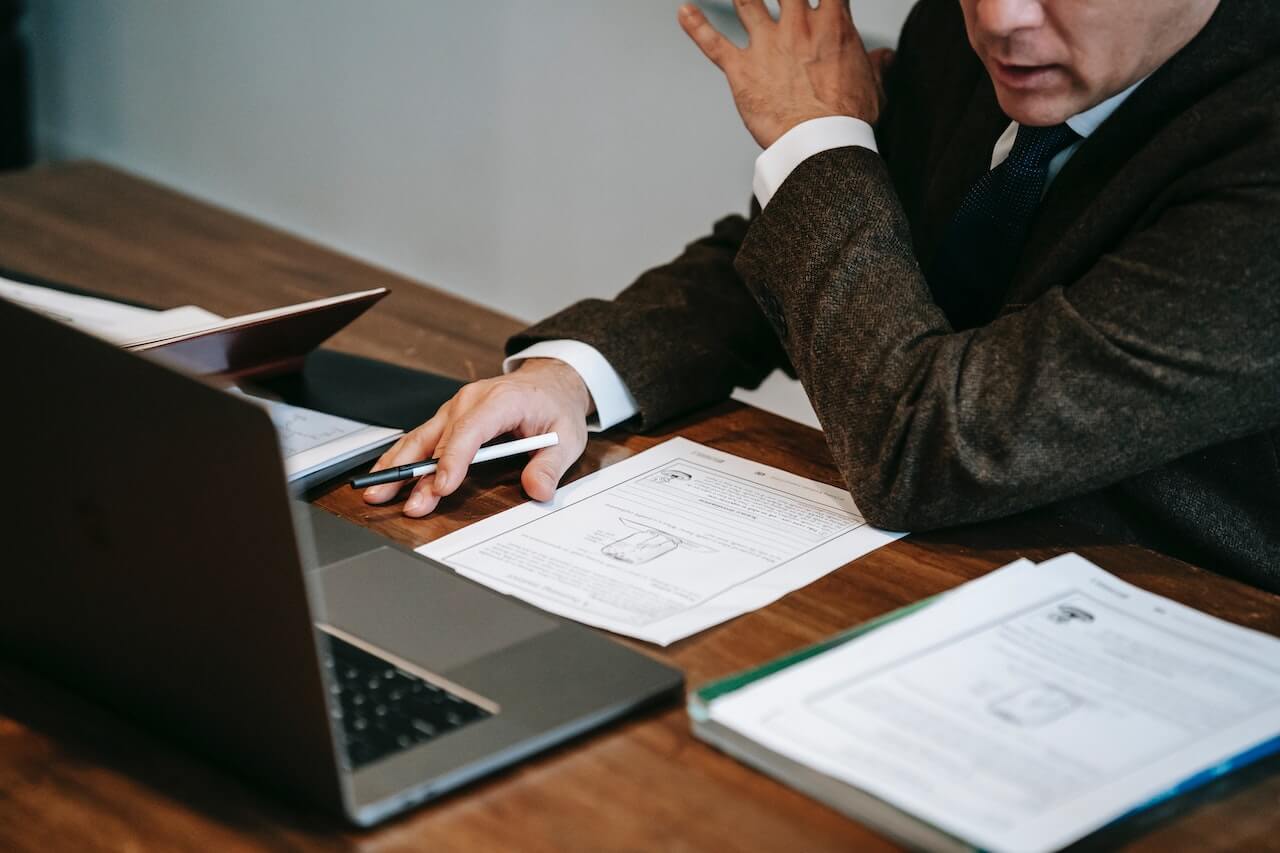 In this Bold article, you will find some of the best online ACT math tutors to help boost your ACT scores. While you're here, check out Bold.org's Scholarship Search feature to explore mathematics scholarships you can apply for!
Need help with ACT math? Let Learner's expert ACT tutors help you gain the math skills to overcome the ACT math section. Book your session today!
Best Online ACT Math Tutoring Services
Online ACT math tutors are individuals or tutoring companies that offer tutoring services specifically for the ACT math portion through online platforms. These tutors are experienced in teaching ACT math concepts and strategies to help students improve their performance on the exam. They provide personalized instruction, practice materials, and guidance to address individual strengths and weaknesses.
To help you find the best online ACT math tutors, we have compiled a list of reputable tutoring services specializing in ACT math preparation. These services have been carefully selected based on their track record, positive reviews, and the expertise of their tutors. They offer a range of options to cater to different students' needs, including one-on-one instruction, practice tests, and customized study plans.
Get Matched to Thousands of Scholarships
Create your Bold.org profile to access thousands of exclusive scholarships, available only on Bold.org.
Create Free Profile
Learner
At Learner, their ACT tutors consist of math and test prep experts. They are dedicated to providing every student with fully personalized ACT math lessons catering to their needs. With the assistance of a private ACT math tutor from Learner, a student can conquer their frustrations and adopt effective study strategies for standardized tests.
Learner's tutors are a team of highly educated math tutors who are expert instructors that specialize in explaining various math concepts tested in the exam, from differential equations to applied mathematics and even relevant topics from college calculus.
Learner tutors can effectively demonstrate practice test problems on the interactive whiteboard, providing students with a hands-on learning experience. Additionally, students can upload their own questions for extra assistance.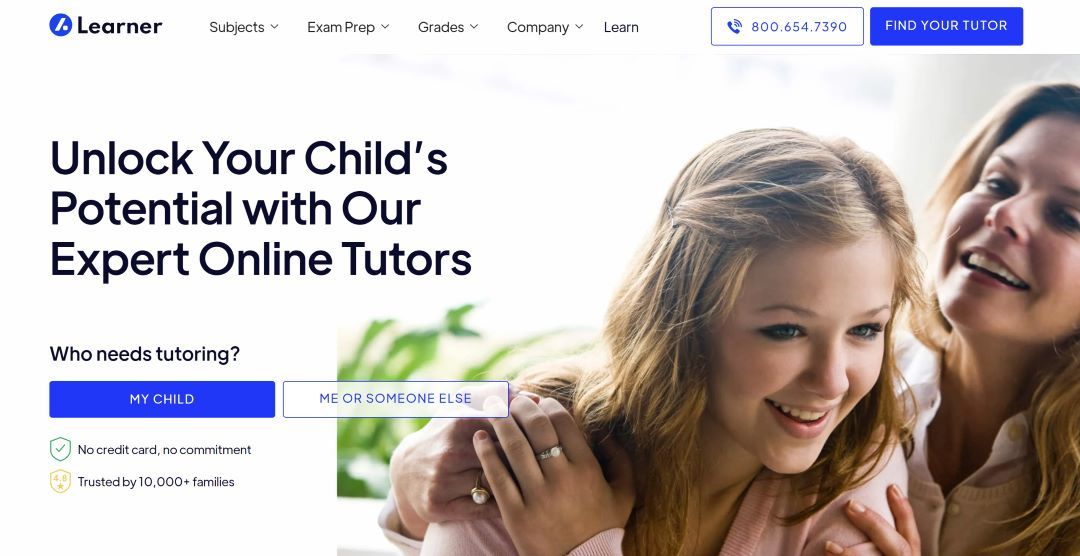 Furthermore, all lessons are recorded and made available for review during later study sessions, allowing students to revisit and reinforce their understanding of the material. The first session with Learner is completely free!
Get help with ACT prep with a Learner ACT math tutor today!
Varsity Tutors
At Varsity Tutors, you can get personalized ACT math lessons from highly skilled tutors. Their tutors provide one-on-one instruction tailored to your specific needs. With flexible scheduling options, including day, night, and weekend appointments, you can easily find a time that works for you.
They have a rigorous interviewing and vetting process to guarantee you receive the highest quality ACT Math tutor. Their experienced directors help you select an ACT tutor who considers your unique learning profile and personality. Your ACT tutor has the ability to personalize your lessons and deliver concepts in captivating and easily comprehensible ways.
Students can experience the benefits of face-to-face tutoring from home with video chat, interactive tools, and collaborative workspaces. Connect instantly with tutors anytime, anywhere, without leaving your home.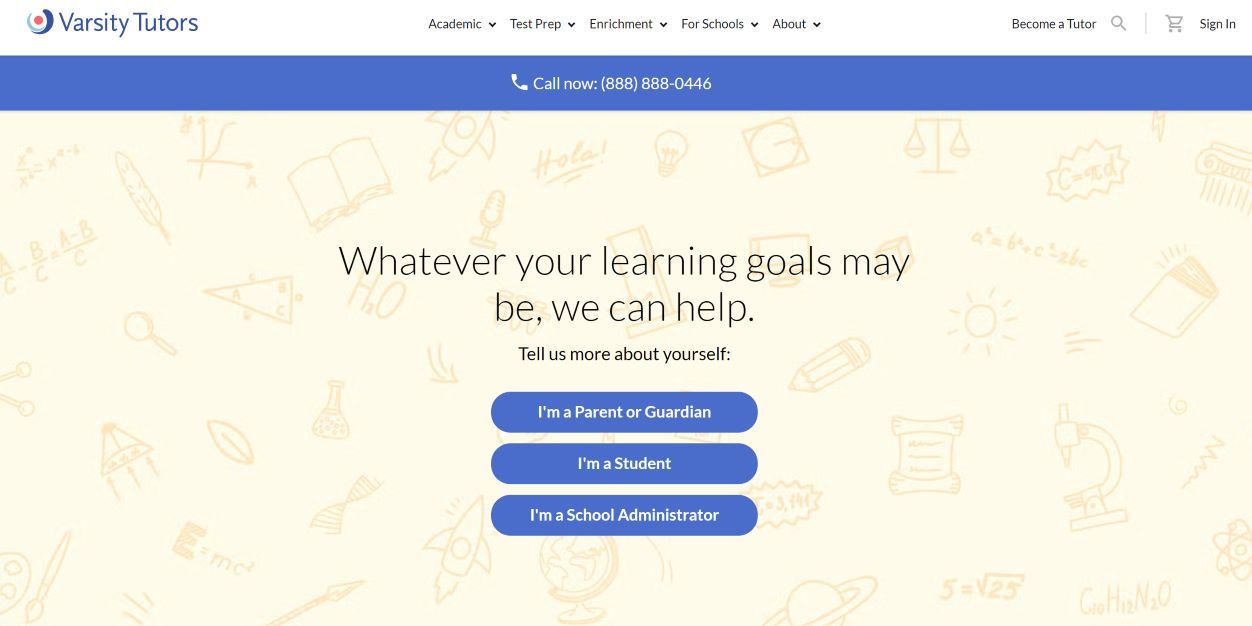 When you're prepared to enroll in ACT tutoring sessions with a skilled ACT tutor, simply reach out to Varsity Tutors by phone. Their dedicated educational consultants will be available to assist you with the registration process.
Learn more about Varsity Tutors' ACT prep now!
Wyzant
At Wyzant, when selecting a tutor, you have the freedom to choose based on your budget. Compare the costs of different tutors and find one that fits within your price range. What's more, there are no upfront fees involved. You can sign up, search for tutors, and communicate with them without charge.
Additionally, there are no expensive packages to worry about. You only pay for the specific amount of time you require, whether a single lesson or a series of sessions. And you'll only be billed after your lesson is finished, making sure that you receive the necessary assistance before any payment is made.
Wyzant's Good Fit Guarantee ensures that your initial hour with a new tutor is safeguarded. If you find yourself dissatisfied with the lesson, there's no need to worry about payment. You won't be charged, no questions asked.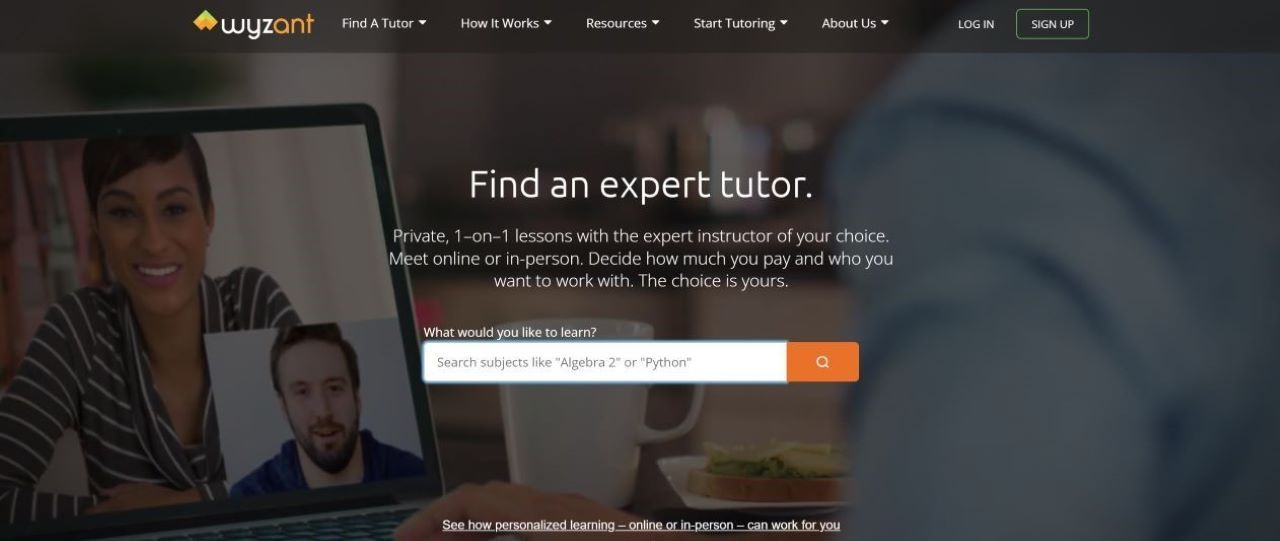 Access personalized 1-to-1 learning assistance through online lessons. Wyzant stands out by connecting a larger number of students with face-to-face lessons in a wider range of locations compared to any other platform.
Get expert help to ace the ACT test with Wyzant tutoring today!
The Princeton Review
The Princeton Review provides personalized services that cater to the unique requirements of each individual. Whether you choose personalized one-on-one tutoring or their adaptive online products, their offerings are tailored to offer customized support and address students' specific needs.
In addition to personalized instruction, tutors can provide worksheets and recommend tools to help students review and reinforce their learning. Students can conveniently add geometry tutors to their Favorites List, enabling them to see when these tutors are available for future sessions.
Their self-paced lessons are specifically designed for online instruction, providing a tailored learning experience. When selecting their tutors, they prioritize proven expertise. They undergo extensive 37 hours of training. With a commitment to student success, they offer a refund if you don't achieve a higher score on the ACT math test. Additionally, if you're not satisfied, it's possible to prep again for free.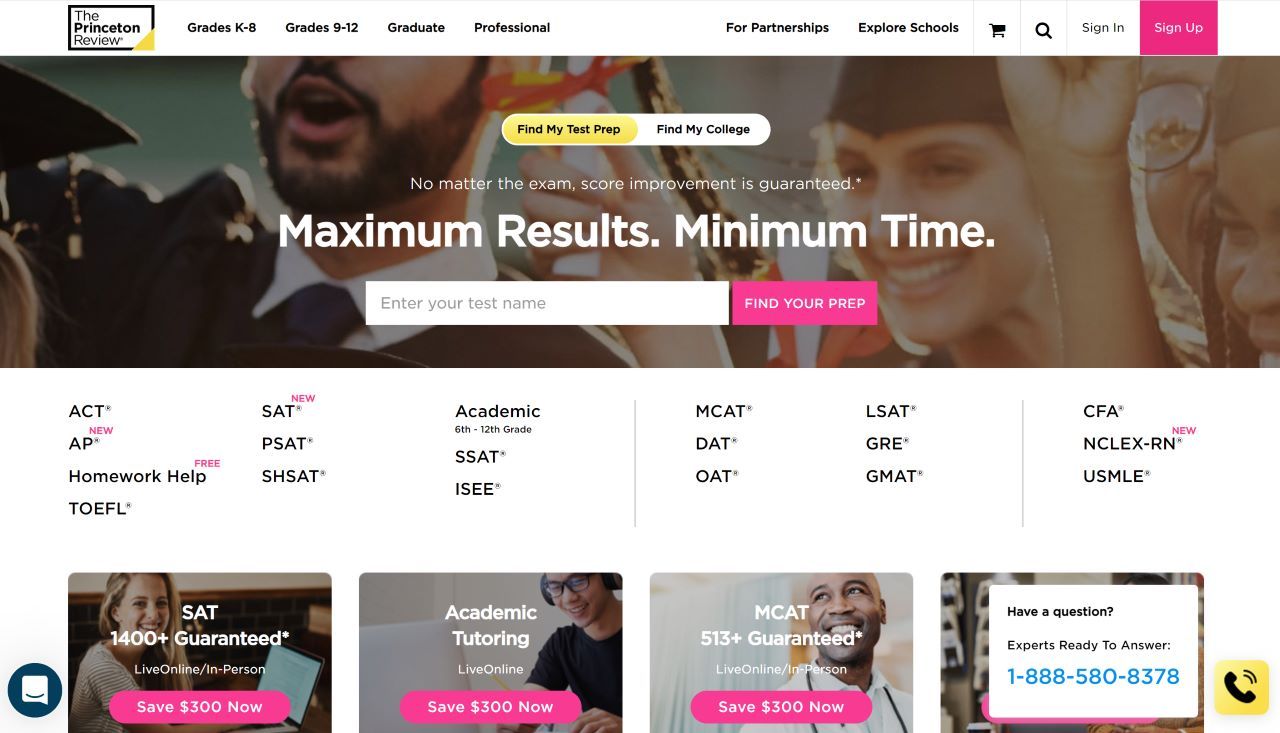 With over 40 years of ACT teaching experience, they have identified the primary reasons all students lose points on the ACT, allowing them to modify their tutoring strategies. You can access 2,000+ practice questions, 135+ online drills, 100+ expert-created video lessons, and ten full-length practice tests. Track progress with interactive score reports.
Don't let uncertainties hinder your progress! Book a session with The Princeton Review today!
PrepMaven
PrepMaven, with over a decade of experience in online instruction, is committed to its mission of delivering top-quality SAT and ACT instruction to families. Their goal is to maximize student scores and instill confidence.
Additionally, they strive to be at the forefront of the college admissions industry, providing unparalleled resources. They curate amazing and highly useful content to support their students in achieving success in all areas of their lives, including academics, professional pursuits, and beyond.
Their online sessions maintain a face-to-face approach while incorporating a range of user-friendly online tools. These tools are readily accessible and come at no cost. PrepMaven provides a brief technology introduction at the beginning to ensure that students are familiar with the tools we employ.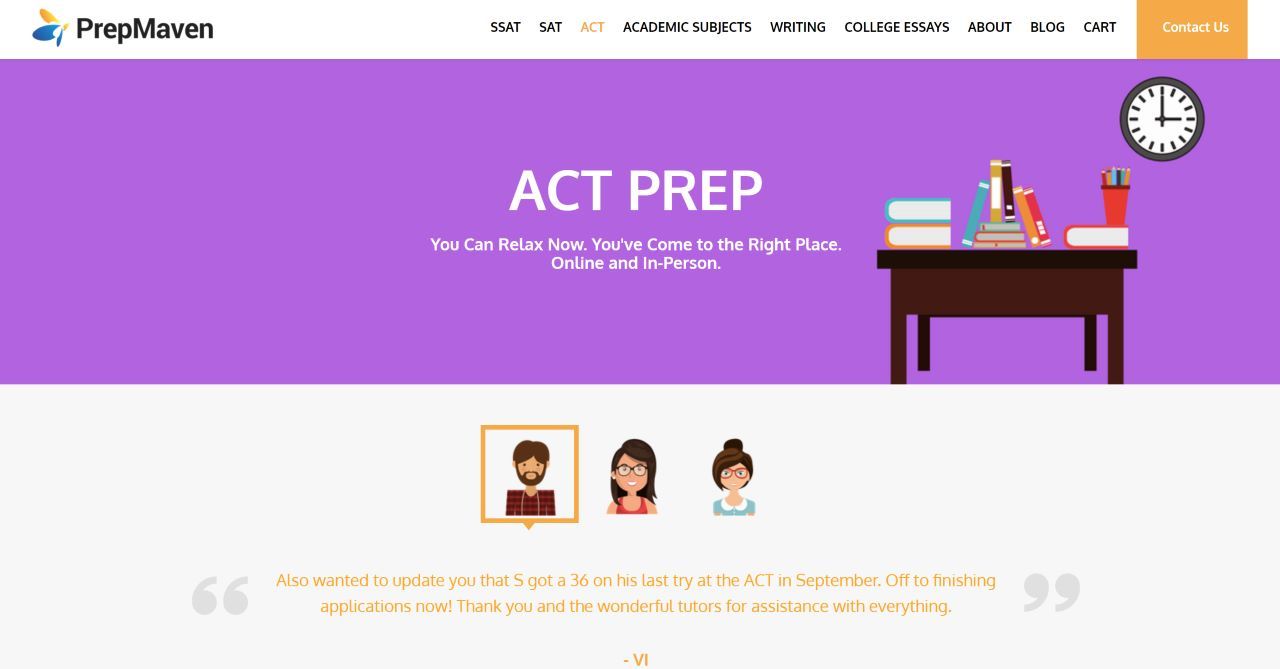 They utilize other tools that allow them to swiftly convert physical pages into digital PDF equivalents while providing real-time document annotation. An additional benefit is they can easily save whiteboard notes and share them with students for future reference.
Don't let ACT Math hold you back—book a session with PrepMaven today!
Who Needs Math Tutoring?
Math tutoring can benefit a wide range of students preparing for the ACT. Whether you're a student who feels overwhelmed by math concepts, someone who wants to improve their test-taking strategies, or a high achiever aiming for a top score, working with an ACT math tutor can help you reach your goals. Tutors can tailor their instruction to your specific needs, provide personalized feedback, and offer strategies to tackle challenging math problems effectively.
How to Choose an Online ACT Math Tutoring Service
Selecting the right online ACT math tutoring service can seem overwhelming if you're unsure what to consider. We have compiled a list of key factors to keep in mind when selecting the ideal tutoring service:
Experience and Expertise: Look for tutoring services with a track record of success in helping students with ACT math test prep. Check if the tutors are knowledgeable in ACT math content and familiar with the test format.
Tutoring Methods: Determine whether the tutoring service provides personalized, one-on-one instruction or offers group sessions. Individualized attention can be more beneficial as it allows tutors to focus on your specific strengths and weaknesses.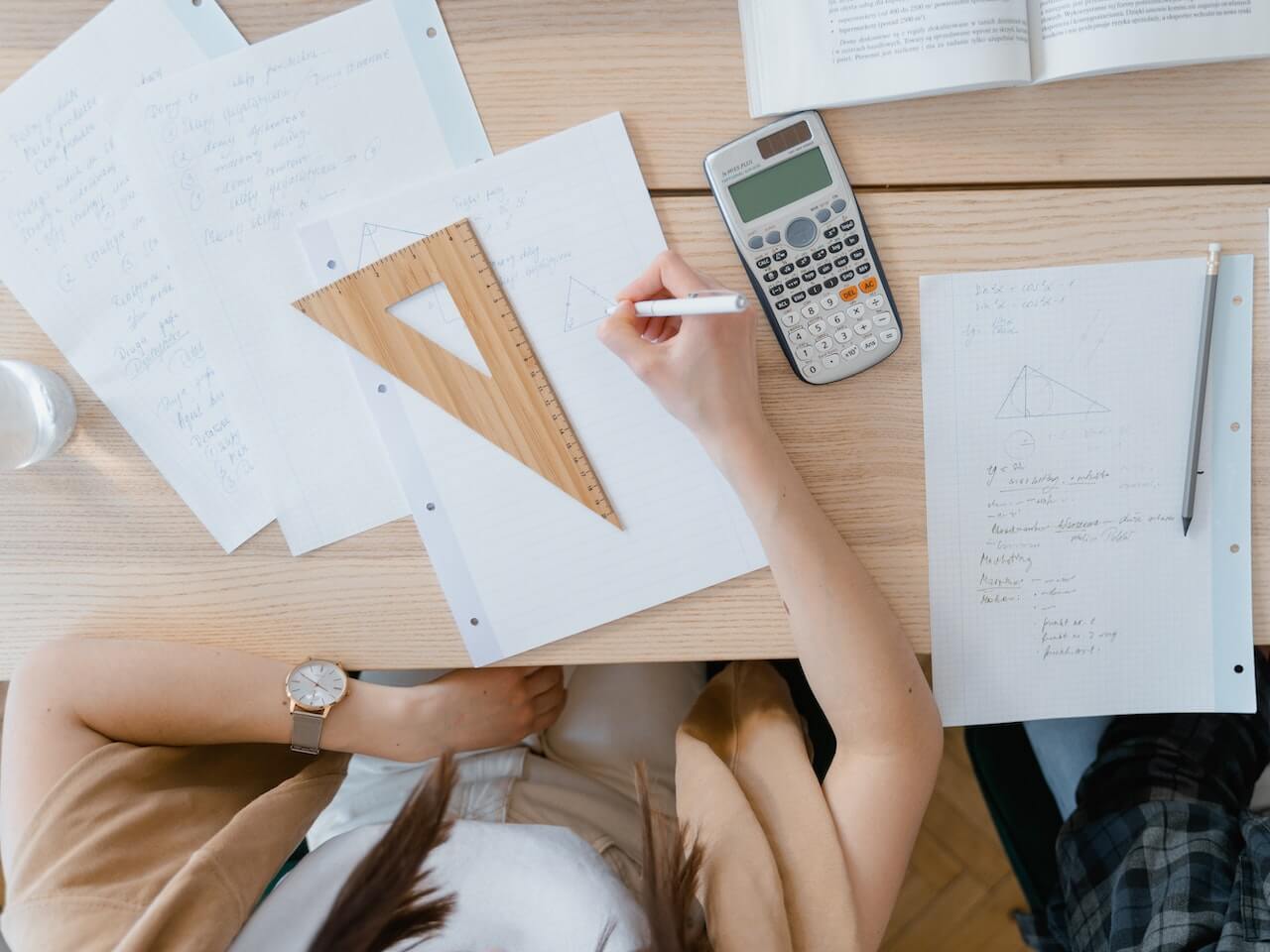 Resources and Materials: Ensure the tutoring service offers comprehensive study materials, practice tests, and resources specifically designed for the ACT math section. These resources can supplement your tutoring sessions and help you practice effectively.
Flexibility and Convenience: Consider your schedule and availability when choosing an online tutoring service. Look for platforms that offer flexible tutoring sessions and the ability to schedule sessions at times that work best for you.
Cost: Compare the prices of different services to ensure you're getting the best value for your investment. Look for tutoring platforms offering flexible pricing options or free trial sessions.
By considering these factors, you can make an informed decision and find the perfect ACT math tutoring service that meets your needs while being cost-effective.
Sign up here to discover scholarships you can apply for right now!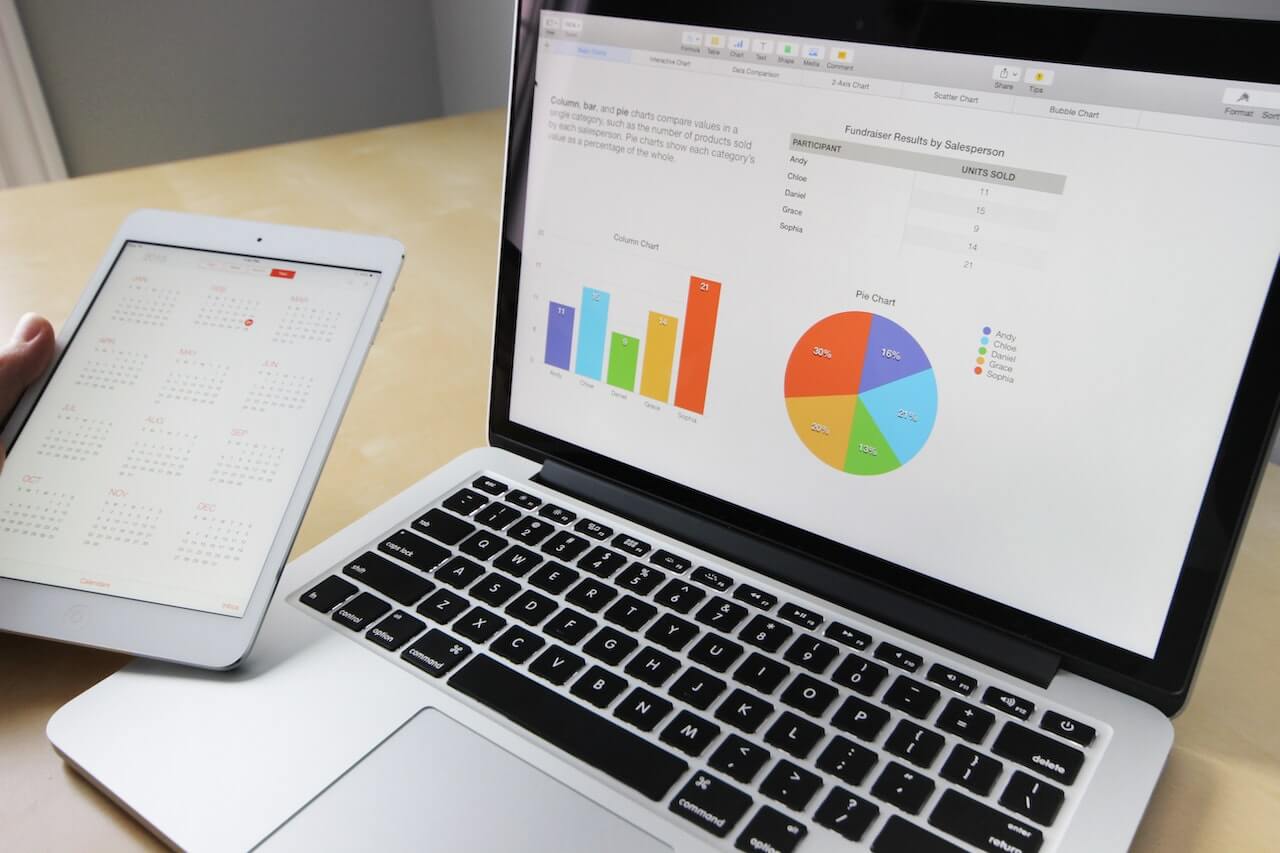 How to Choose the Right Online ACT Math Tutor
When choosing an ACT Math tutor, it's essential to identify your goals and priorities. Determine whether you need regular ongoing support or occasional help with specific homework problems. Knowing the frequency of online tutoring sessions, you require will guide you in finding the perfect ACT math tutor.
For top-notch tutoring, consider Learner. Their ACT Math tutors are highly proficient in mathematics and possess extensive teaching experience. Learner takes care to match you with an ACT math tutor who aligns with your learning preferences, ensuring a tailored and effective tutoring experience.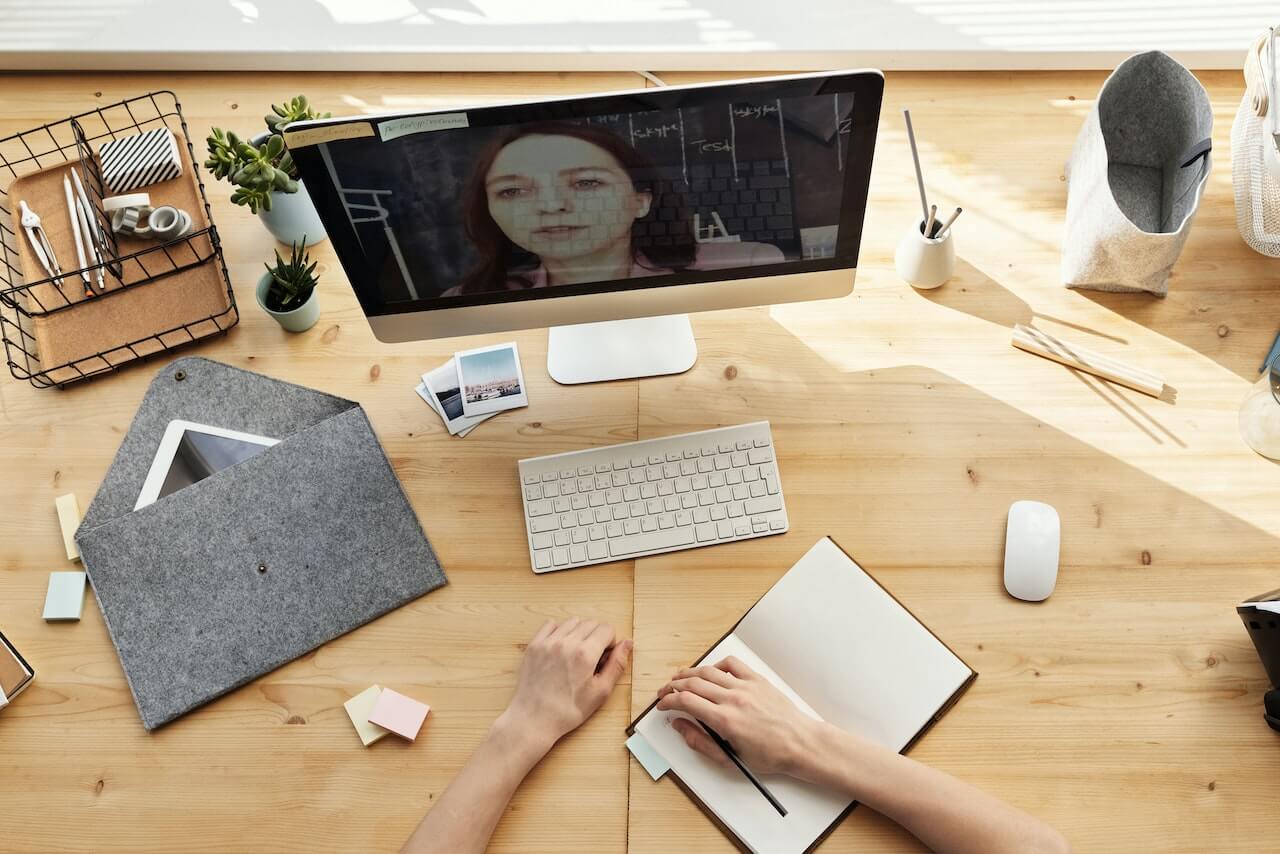 Frequently Asked Questions About Online ACT Math Tutoring
What level of math is needed for the ACT?
The ACT math section covers fundamental high school math subjects, including pre-algebra, algebra, geometry, trigonometry, and data analysis. It requires a solid understanding of topics such as equations, geometric properties, basic trigonometric functions, and data interpretation. While advanced math like calculus is not tested, a strong grasp of these foundational concepts is crucial for success in the ACT math section. Regular review and practice are key to being prepared.
How much does online ACT math tutoring cost?
The cost of online ACT math tutoring can vary depending on factors such as the tutor's experience, qualifications, and the tutoring service itself. Generally, online tutoring rates can range from $30 to $100 per hour. Some services offer package deals or discounted rates for multiple sessions. Keep in mind that while price is a factor to consider, it's essential to prioritize the quality of instruction and the tutor's expertise when making your decision.
Is the ACT or SAT math harder?
Determining whether the ACT or SAT math section is more complicated can vary from person to person. Both exams cover similar math concepts, but there are some differences in terms of content emphasis and question types. Some students may find one exam's math section more challenging than the other based on their individual strengths and weaknesses.
It's important to familiarize yourself with the specific requirements and format of each exam and focus on practicing and improving in the areas where you feel less confident. Ultimately, with diligent preparation and targeted study, you can conquer the math section of either exam.
Look at Bold's Scholarship Blog for more information about college prep and online tutoring!