Best Medical Schools in the US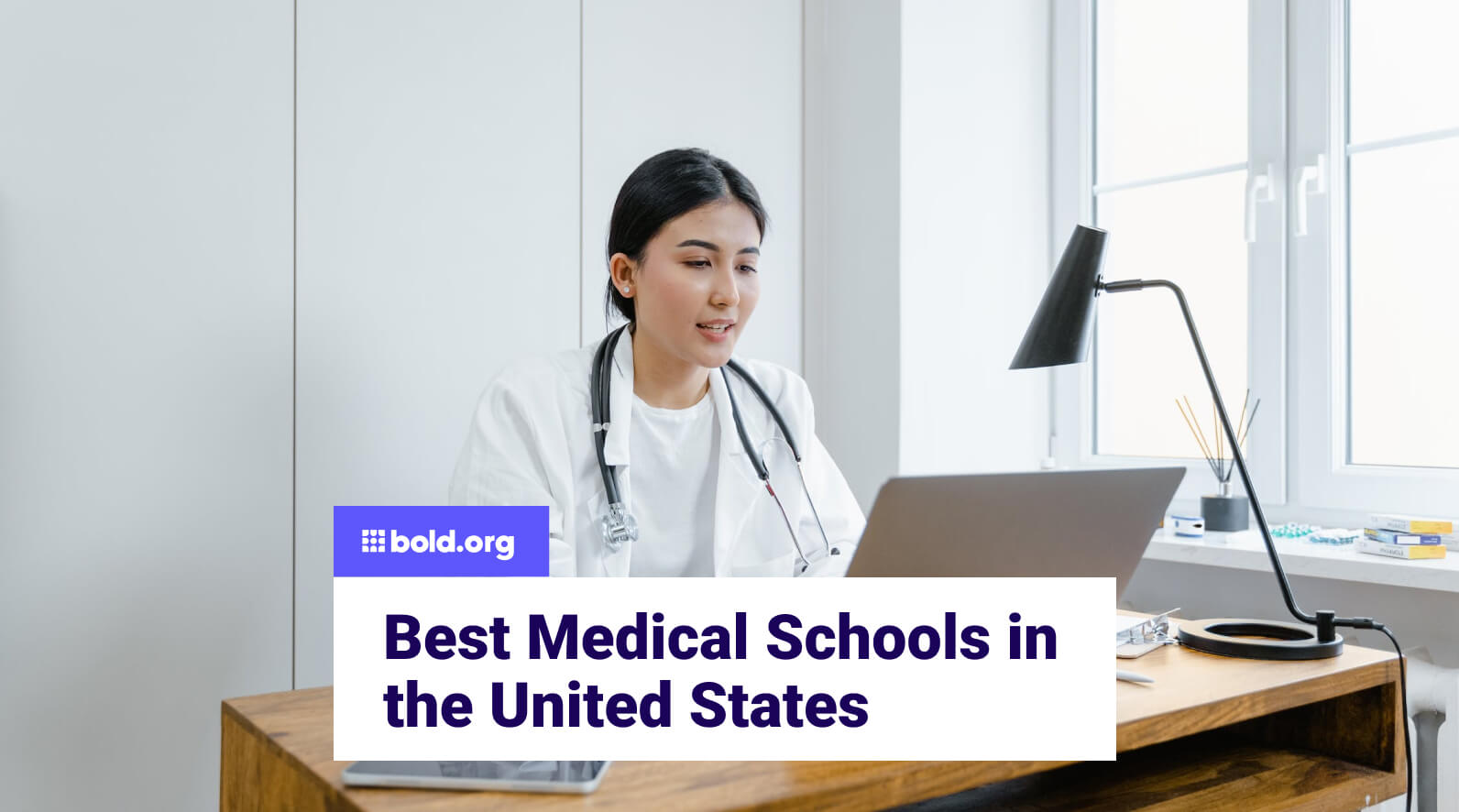 Top scholarships with upcoming deadlines
Some of the best medical schools in the world are located in the United States! These prestigious medical programs allow prospective doctors to learn about medical practice and participate in cutting-edge medical research alongside some of the most distinguished doctors and researchers in the country.
With dozens of medical schools, it can be confusing to determine which programs are the best places to earn a medical degree. In this article, Bold.org has compiled all the information you need about the top medical schools in the United States.
A common thread uniting the schools we've highlighted here is the rigorous course offerings that ensure medical graduates are thoroughly prepared for residency and beyond. Furthermore, many of these schools are some of the top research institutions in the country and prioritize a high level of research activity.
Faculty resources are another important criteria we considered when ranking these schools. The number of faculty compared to the size of the medical school and the faculty's involvement with teaching and student instruction are determining factors in the quality of a school's medical education.
As you continue to research US medical schools, don't forget to also prioritize applying to medical school scholarships to help you pay for medical school while reducing the amount of student loan debt you take on. You can learn more about the best medical school scholarships and how to get scholarships for medical school through more blog posts like these on our scholarship blog.
12 Best Medical Schools in the US
Harvard Medical School - Cambridge, MA
Harvard Medical School at Harvard University in Boston is consistently ranked as the #1 medical school in the United States for its leadership in medical research and technology. Students at Harvard University have the opportunity to participate in its innovative and influential medical curriculum as well as build robust clinical experience.
Alongside anatomy, biology, and other health sciences coursework, students will be immersed in learning about social and public health sciences that will inform their clinical practice as doctors. The M.D. curriculum is split into three phases: the pre-clerkship phase, where students take foundational courses, the principal clinical experience phase, during which students participate in clinical experience, and the post-clerkship phase, where students take advanced coursework.
M.D. candidates at Harvard University can also earn a dual degree from MIT in the Health Sciences and Technology track.