Best Medical Schools in Illinois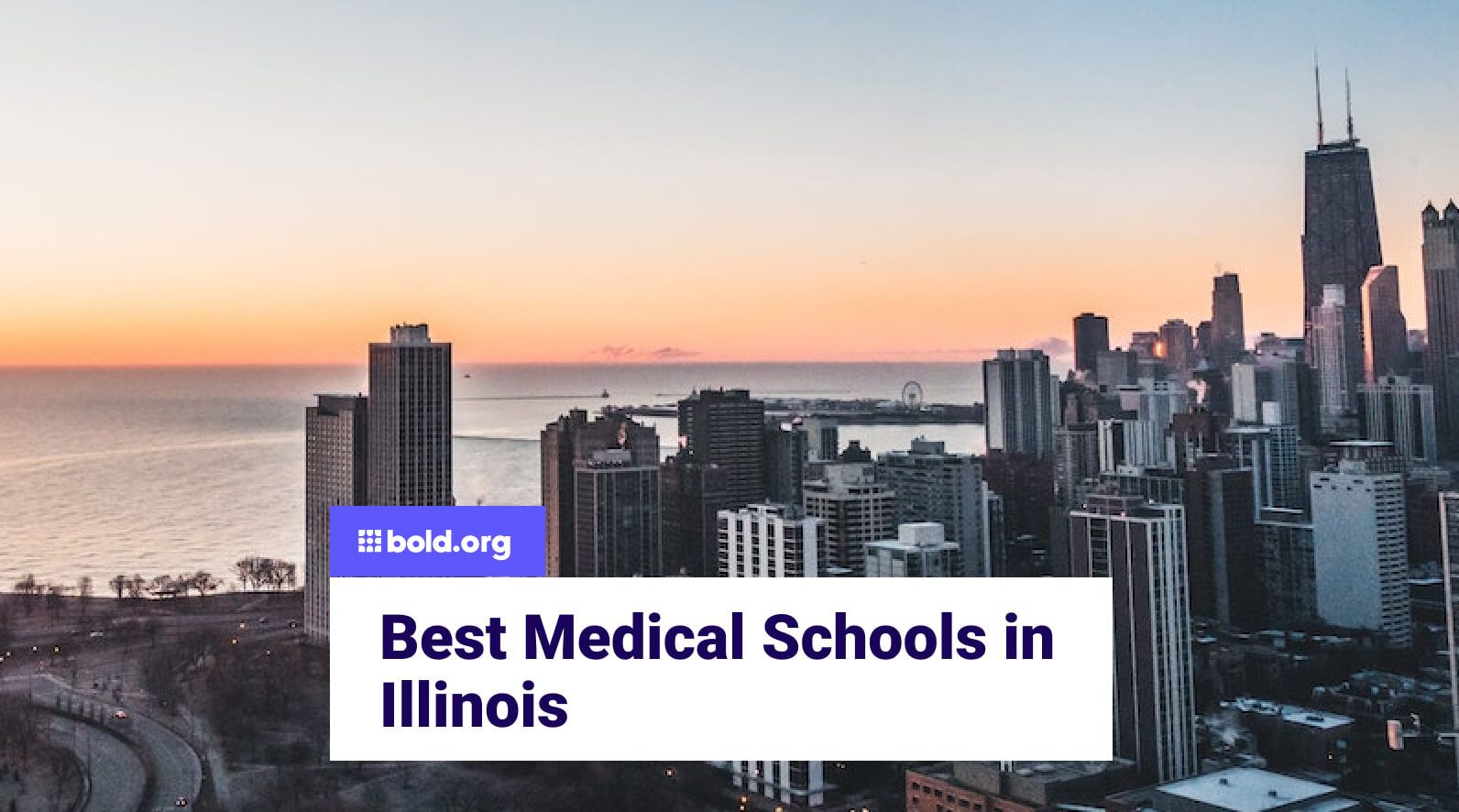 Top scholarships with upcoming deadlines
Illinois is home to some of the most prestigious and innovative medical schools in the United States. Whether you want to study in Chicago—the third-largest city in the US, or a smaller town with a rural focus, the Prairie State has a medical school that fits your interests and goals within medicine.
There are nine total medical schools in Illinois, each with its own unique offerings and strengths. With so many medical schools in the state, Illinois boasts a diverse population of young medical professionals and medical students. As a prospective medical student, you might wonder which medical schools in Illinois are the best. In this article from Bold.org, we'll explore the top medical schools in Illinois together, reviewing each Illinois medical school's degree programs, curriculum, research opportunities, and more.
Many prospective medical students worry about the rising cost of a medical degree and take on massive student loan debt to pay for their education. Luckily, medical school scholarships on Bold.org can help reduce the financial burden of medical school and allow you to focus on your studies instead of worrying about tuition.
Create a free Bold.org profile today and apply for hundreds of exclusive scholarships! And don't forget to check out this blog post to learn more about the best medical schools in Pennsylvania.
The Pritzker School of Medicine at the University of Chicago is a prestigious medical school that consistently ranks within the top twenty schools in the United States. Located in the vibrant city of Chicago, the Pritzker School of Medicine boasts a small class size of only 90 students per class and a wealth of research opportunities for aspiring doctors.
The Pritzker School of Medicine offers a rigorous and flexible curriculum integrating basic science, clinical medicine, and scholarly inquiry. Medical students at the University of Chicago can pursue a variety of scholarly tracks to personalize their medical education, including community health, health care delivery services, molecular medicine, and medical education. Pritzker also offers a variety of dual-degree programs through which students can earn a PhD, MBA, MPH, or other degree alongside their MD.
As one of the world's premier research institutions, the University of Chicago has a strong research culture. One hundred percent of medical school students participate in research at the Pritzker School of Medicine, which is home to twelve Nobel Prize winners amongst its faculty and alumni.
Furthermore, the Pritzker School of Medicine hosts six community clinics throughout Chicago that offer free healthcare services to uninsured patients in underserved communities. Medical students can work in interprofessional teams alongside other health sciences students and gain hands-on clinical experience through these free clinics.
The Feinberg School of Medicine at Northwestern University is another distinguished medical institution in the heart of Chicago. Northwestern's MD curriculum prepares students to become compassionate and knowledgeable medical professionals equipped to navigate the challenges of the modern healthcare system.
The Feinberg School of Medicine offers a stimulating and innovative curriculum emphasizing individualized learning, early clinical exposure, and interprofessional collaboration. The MD curriculum is divided into three phases; during the first phase, medical students at Northwestern participate in a comprehensive medical education contextualized through early clinical experiences. During the second and third phases, students diversify their clinical training through clerkships and electives and participate in various professional development courses.
At Northwestern, medical students choose from more than twenty areas of scholarly concentrations that scaffold their journey through medical school. Students can concentrate in areas such as global health, medical humanities, health disparities, and bioethics, which bridge the field of medicine with other areas of study. All students complete a scholarly project as part of their concentration, which creates an opportunity to engage in closely mentored research and publish in a peer-reviewed journal.
Moreover, the Feinberg School of Medicine stands out with its dedication to creating an inclusive environment and curriculum that is free of bias and promotes health equity for all communities. The curriculum is guided by the core principles of anti-racism, inclusivity, and being bias-free and is regularly reviewed to ensure that it lives up to these principles. Students participate in diverse clinical rotations that instill in them a dedication to improving health outcomes for all patients.
Apply for healthcare scholarships on Bold.org and save money on medical school tuition!
The University of Illinois College of Medicine is the largest medical school in the United States, with three campuses across Illinois: Chicago, Peoria, and Rockford. Each campus has its unique culture and provides students with clinical experiences and research opportunities. As part of a sprawling community of medical professionals and medical students, students at the University of Illinois College of Medicine create invaluable professional connections and benefit from a wealth of resources at the college.
The College of Medicine offers a Doctor of Medicine (M.D.) degree and various joint degree programs in Bioengineering, Clinical and Translational Science, Public Health, and more that enable medical students to explore complementary interests. Medical students can also choose to participate in optional, four-year specialized medical training pathways through the Scholarly Concentration Programs. Students in the Scholarly Concentration Programs engage in multidisciplinary scholarship, research, and community engagement in areas such as Urban Medicine, Global Medicine, and Equity Innovation Medicine.
Research is a strong area of focus at the University of Illinois College of Medicine. Medical students can participate in research at several research centers, such as the Institute for Minority Health Research and the Center for Research on Women and Gender. Students are also encouraged to engage in community service through the Hispanic Center of Excellence, which aims to improve the health outcomes of Latinx communities in Illinois, and the Center for Health Equity Using Machine Learning and Artificial Intelligence.