Best Medical Schools in Texas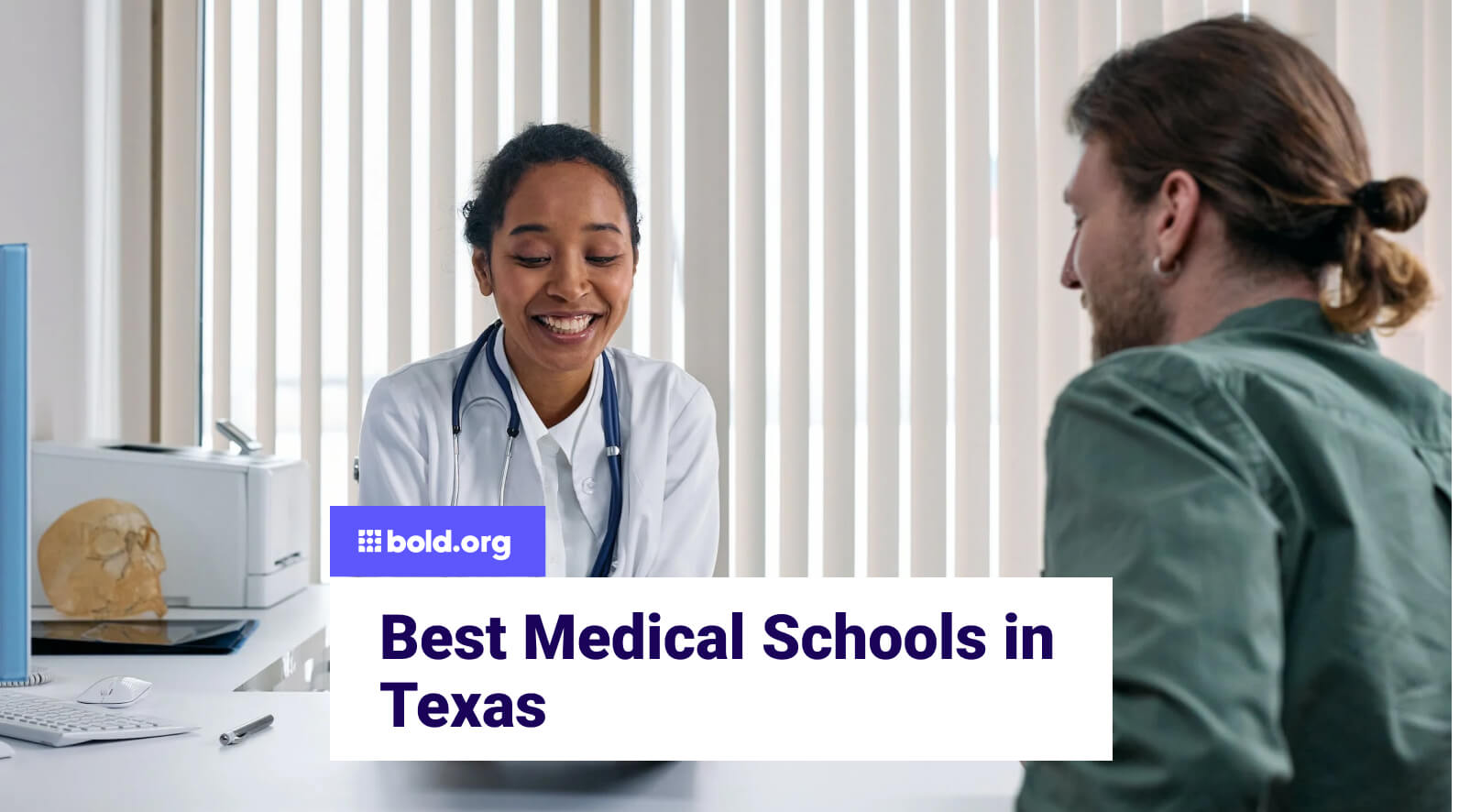 Top scholarships with upcoming deadlines
If you're considering attending medical school in Texas, look no further! The Lone Star State is home to some of the country's best and most affordable medical education programs. Top Texas medical schools offer prospective doctors superb clinical training experiences across the diverse communities that call Texas home.
These medical schools also provide some of the lowest tuition rates for medical students at private and public medical schools, especially for in-state students. No matter your clinical specialties of interest, there's a medical school that will fit your career goals and aspirations in Texas.
With 16 medical schools located in the state, it can be confusing to determine which medical schools are truly the best and worth your investment in the rigorous medical school application process. In this article, I have compiled a list of the ten best medical schools in Texas in 2023 to help you narrow down your top schools.
When ranking the schools that we selected, we took into consideration factors like the medical curriculum for first-year and second-year medical students, clinical training opportunities, and schools' investment in giving back to local communities.
As you prepare to take the next step in your career journey, don't forget to apply for medical school scholarships on Bold.org to help you pay for medical school while lowering your student debt. Create a free Bold.org profile and access hundreds of scholarships for college students through our scholarship search engine. To learn more about scholarships and ways to save money in college, check out more blog posts like this one on our exclusive scholarship blog.


How to Choose Which Medical Schools to Apply To
With so many medical programs to choose from, deciding which medical schools to apply to can be overwhelming. Considering the cost of applying to medical school and the lengthy time investment you spend on the application process, taking the time to research the medical schools that truly fit your goals is extremely important.
Here are a few factors you should consider when selecting medical schools for your final list:
Cost: It's no secret that medical school is very expensive! The American Association of Medical Colleges found that the median cost of a four-year medical degree in 2020 was $255,000 to $337,000. With the cost of education climbing higher each year, medical school will only continue to become more expensive as time goes by.
Carefully research the price of a four-year degree when building your medical school application list. Choosing a public medical school located in your home state will be the most affordable option. Some private medical schools that receive public funding also offer lower tuition rates for in-state students.
Curriculum: Every Texas medical school's philosophy behind their medical curriculum differs, depending on the age of the school, the teaching hospitals they are affiliated with, and the school's history. Consider how the first two years of pre-clinical curriculum are structured and the kinds of courses you'll be taking to prepare for the latter half of medical school, during which you'll be involved with clinical training.
Clinical Training Opportunities: Perhaps one of the most distinguishing factors between different Texas medical schools is the clinical training opportunities they provide to their third-year and fourth-year medical students. Medical students typically rotate between clinical specialties to gain exposure to various kinds of medical practice.
Texas's large size and population make it an excellent place to learn about medical fields and specialties. Some Texas medical schools even have multiple campus locations across various cities, enabling their students to truly gain the most diverse clinical experiences.
Location: The location of Texas medical schools vary, from bustling, up-and-coming cities like Austin to rural communities on the outskirts of the state. Consider where you want to spend your four years of medical education, your lifestyle, and the cost of living in various cities.
After all, you will spend the next four years in that particular community and environment, so it's important to ensure your location will add to, rather than detract from, your medical school experience.