How Much Does Medical School Cost in 2023?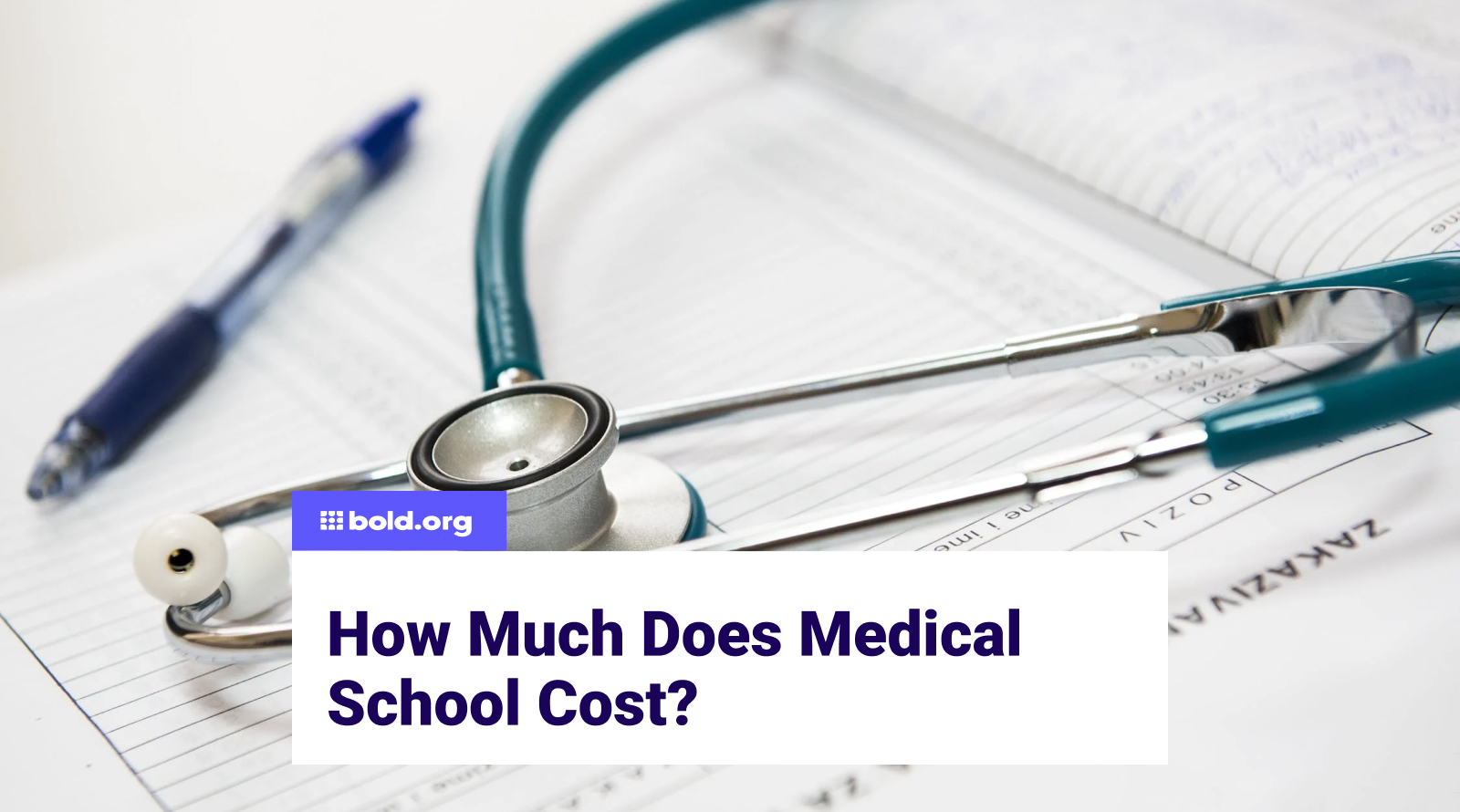 Top scholarships with upcoming deadlines
Students deciding to attend medical school to become a doctor must assess multiple factors, but one of the most significant factors is how much medical school costs.
Medical school tuition in the United States is known for being extremely expensive. Having to pay for medical school on top of accrued undergraduate school costs may make students feel it will be impossible to pay for their education. However, there are many opportunities to help students lessen the financial burden of attending medical school.
Create a Bold.org profile and use the scholarship search feature to access hundreds of exclusive scholarships.
Average Cost of Medical School
While there is a wide range between the cheapest medical school and the most expensive medical school, most medical schools fall in a range in the middle. This average can give students researching medical school costs a good idea of what they will likely spend while they attend medical school. The average cost of medical school in the United States is $60,497 per year.
Students may be able to pay lower tuition fees if they attend an in-state institution. In-state students pay, on average, $54,195 per year for in-state tuition, while out-of-state students pay, on average, $66,800 for out-of-state tuition fees. There also may be more opportunities for scholarships and financial aid when attending an in-state school; contact schools' financial aid offices for more information.