Best High Schools in Florida
October 29, 2023
7 min read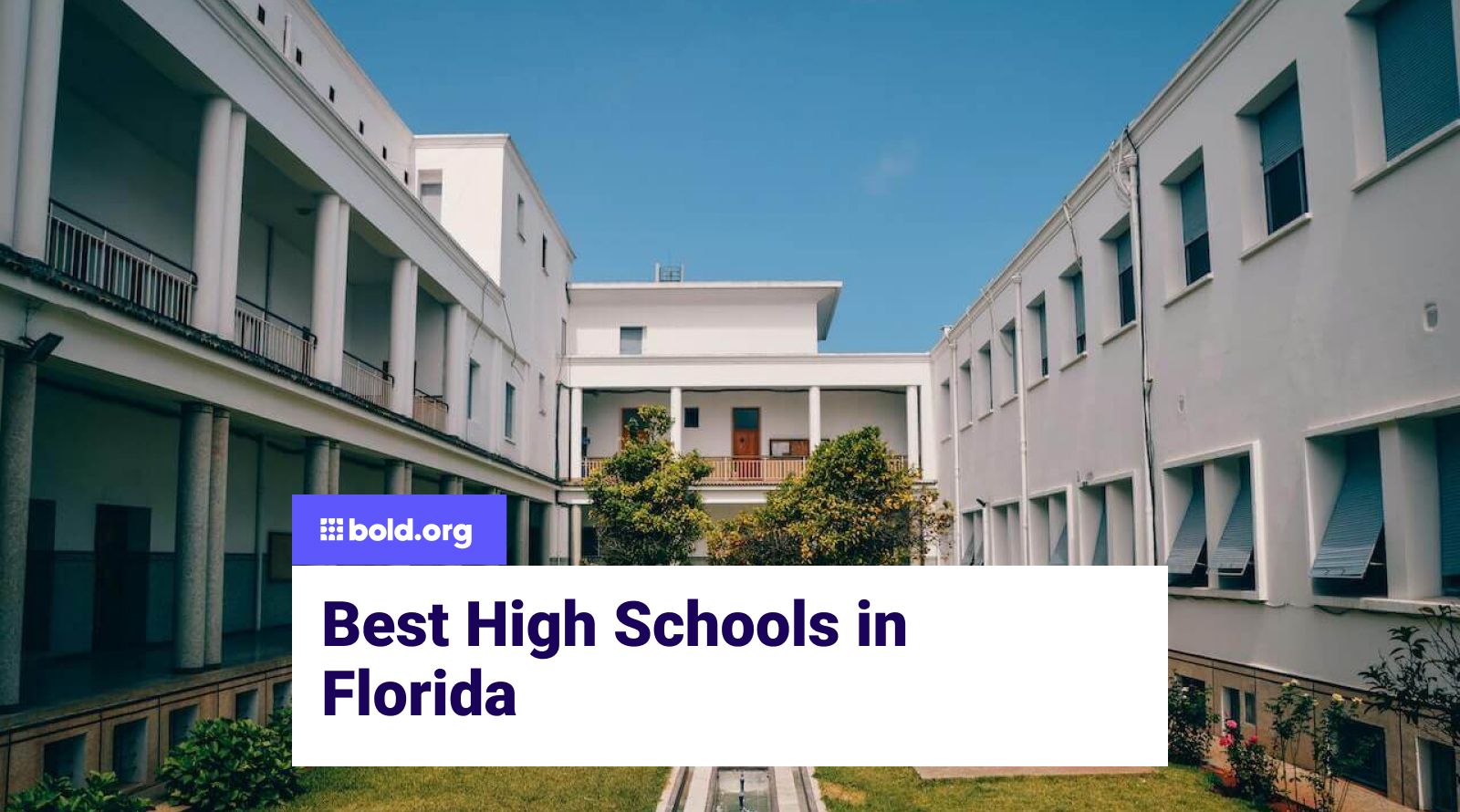 Top scholarships with upcoming deadlines
When you think of fun in the sun, you think of Florida, but did you know that the Sunshine State offers some of the best public high schools in the country? In this Bold.org blog, we will discuss the importance of high school education, evaluate what it means to be the best in Florida's educational system, and provide a list of some of the best public high schools in Florida.
Whether you love or hate school, your high school years are some of the most exciting and definitive years of your life. The camaraderie, school spirit, and exciting events only prepare you for what your academic future holds, but how do you know what school is best for you? No worries! Bold.Org is here to help guide you through your doubts!
Check our Scholarship Blog for more information about top schools in the country and learn how to apply for a Florida scholarship today!
The Importance of High School Education
Before we discuss Florida high schools, first, let's talk about why getting a high school education is important for your future. High school gives students practice with everyday life skills like responsibilities and time management but also provides knowledge and other opportunities that support the pursuit of their passions to achieve their goals. It is a stepping stone to higher learning and into the real world.
It also provides them with a safe place to develop personal as well as social skills. This is the place to learn how to interact with peers and faculty while gaining professional social skills along the way. This period will help students communicate, learn how to collaborate with others, and also help discover leadership skills. These tools are key to becoming successful in the real world.
Aside from helping prepare for the transition into college, the ultimate benefit of a high school education is gaining academic knowledge. That's right. All the homework, studying, and late-night cram sessions only work in their favor. High school exposes students to various subjects like mathematics, science, literature, history, art, and foreign languages. Let's not forget to mention other fields like culinary, design, and engineering at specialty schools. High school offers many opportunities for students to explore their interests and academic strengths.