Bold.org Scholarships Blog
Scholarships for Women — The Comprehensive Guide
In recent years, women have begun to outnumber men in the US college population and now make up the majority of the college-educated workforce at around 50.2%, yet they are underrepresented in many fields.
Despite outnumbering men at colleges, so many fields, from engineering to finance, are still predominantly male.
While women are more likely to earn their bachelor's degree than men, there is a noticeable discrepancy in the wages each group earns after graduation. College-educated women make an average of $51,600 while the typical earnings of college-educated men are $74,900. Overall, women make only $36,000 a year on average, compared to $50,200 for men.
Scholarships are one critical way to improve access to quality, affordable education and quality, well-paying career opportunities for women.
Jump ahead to the scholarship list!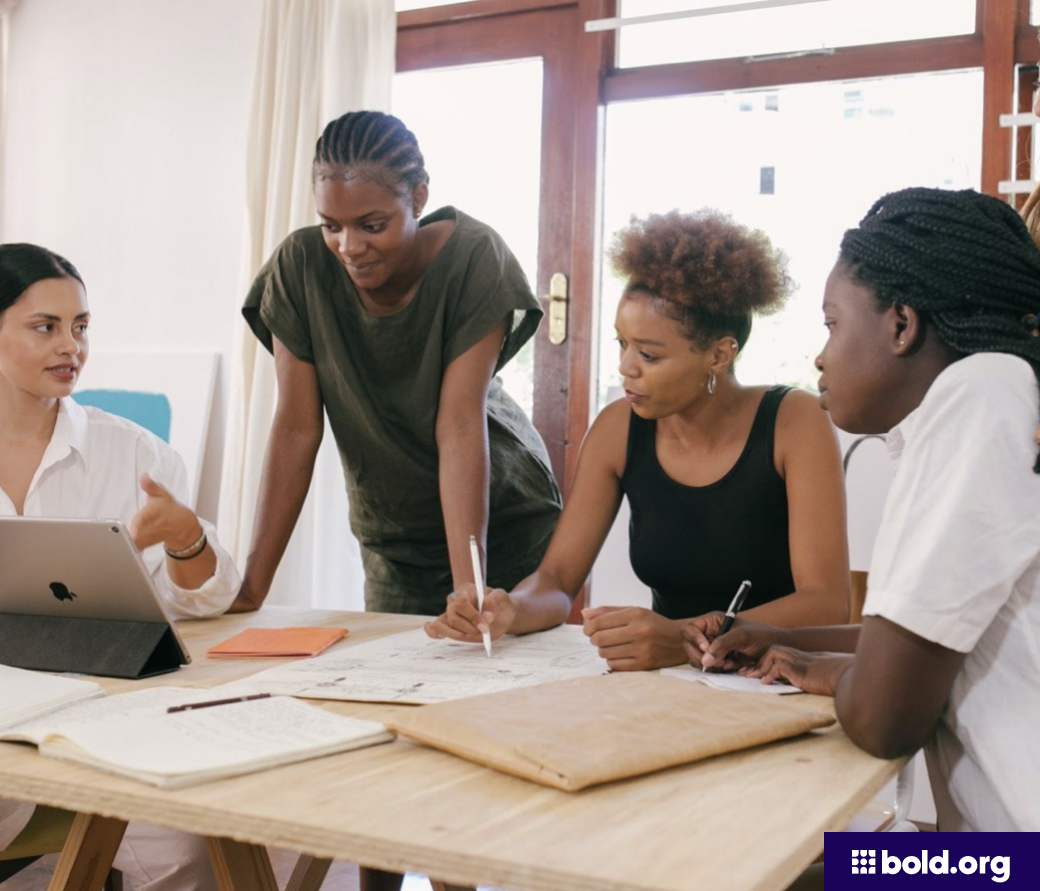 Why is there still a wage gap?
While women are becoming increasingly educated, they often make less money due to a continuation of underrepresentation in high-paying jobs and leadership positions. Only 79 women are promoted to manager positions for every 100 men that are, partially because women are less likely to be hired for entry-level work, which results in fewer women for an organization to promote when the time comes.
Additionally, many jobs are still gendered, and female-dominated jobs are much more likely to be low-paying. Out of the 30 lowest-paying jobs in the United States, 23 are female-dominated. In comparison, of the 30 highest-paying jobs, 26 are male-dominated. It can be difficult for women to break into male-dominated fields, which perpetuates the gender gap further through generations.
How important are scholarships for women in closing the gender gap?
The gender gap persists in both employment and wages, but scholarships can be part of the solution for these students. Scholarships for women will provide opportunities for female students looking to get the most out of their education by pursuing careers in male-dominated fields, such as STEM, and helping women strive for high-paying jobs. Though women are becoming even more educated than men, many jobs are more out of reach due to the lack of female representation in these industries.

Our exclusive scholarships for women are designed to support you and other women toward their goals in and out of the classroom and past oppressive societal gender barriers.
The List of Exclusive Scholarships for Women
Amount: $3,000
Eligibility: Any female student
Next Deadline: September 1st, 2021
Winners Announced: September 24th, 2021
Description: To help fight barriers women face, DJ duo Nervo will award this scholarship to one woman with ambitious goals. To apply, write a short essay about your artistic ambition and how this scholarship will help you achieve it. You can also submit a link to an artistic work that you've created.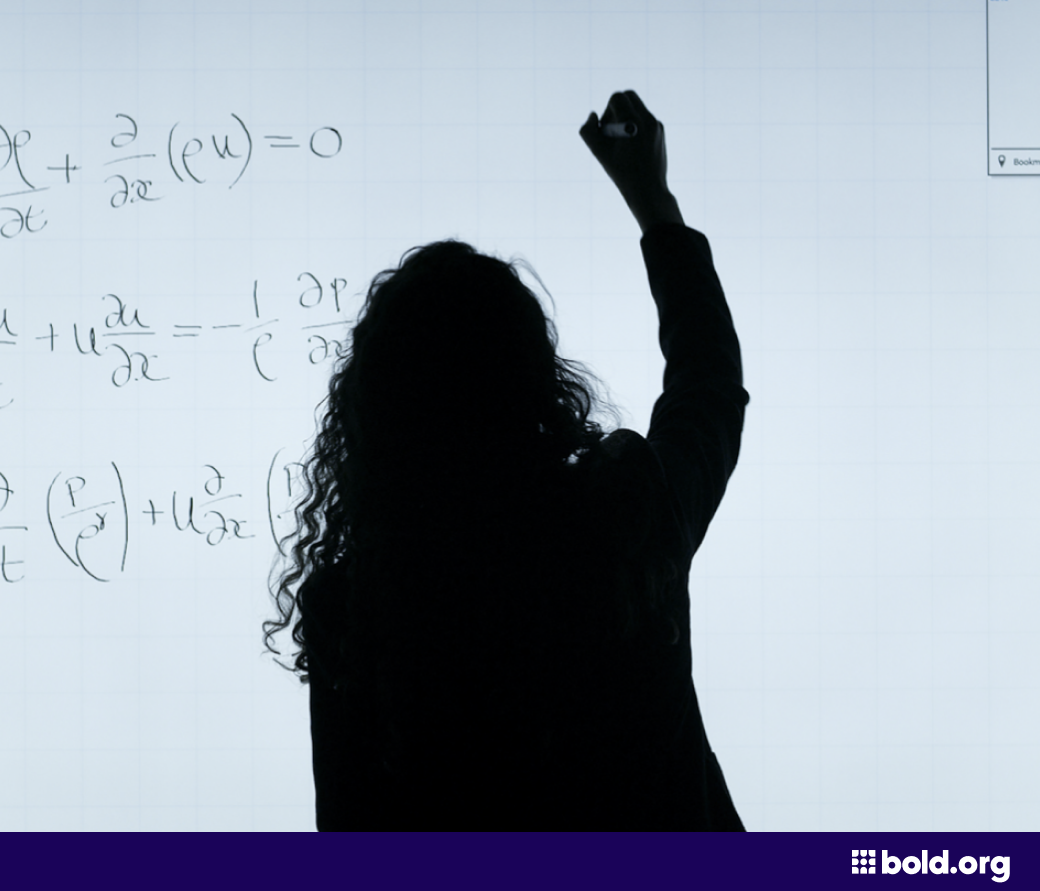 Amount: $1,000
Eligibility: Any high school or undergraduate woman pursuing a STEM degree
Next Deadline: March 31st, 2021
Winners Announced: April 21st, 2021
Description: Due to the prominent gender gap in STEM, this scholarship aims to help women in science enter STEM occupations and share their perspectives on STEM problems. To apply, submit an essay about why STEM jobs are important to help people adapt and flourish following the pandemic.
Amount: $1,000
Eligibility: Any female student
Next Deadline: April 30th, 2021
Winners Announced: June 1st, 2021
Description: This scholarship is offered by Bold.org and The Newsette, and you can apply by subscribing to The Newsette Daily Newsletter. This free newsletter offers career, fashion, and health tips as well as business and tech news, and you can increase your chances by reading the newsletter daily and sharing The Newsette with friends. Applying earlier will also increase your chances, and finalists will have an interview to discuss what they have learned from The Newsette.
Amount: $1,000
Eligibility: Any female student pursuing a career in music
Next Deadline: August 15th, 2021
Winners Announced: September 15th, 2021
Description: Women are underrepresented in many areas of the music industry, so this scholarship will support women pursuing or hoping to pursue education & career in music. Women from any field of study who are passionate about a music career are eligible and you can apply by writing a short essay about why you're passionate about music and what impact you hope to make on the industry. Women who have graduated already but have student debt can also apply.
Amount: $1,919
Eligibility: Any female student
Next Deadline: April 11th, 2021
Winners Announced: April 13th, 2021
Description: Two women scholars pursuing a career in entrepreneurship or business will receive an award of $750 each. To apply, submit a video introducing yourself, how you became interested in business, and what your goals are.
Amount: $500
Eligibility: Any female high school student
Next Deadline: March 31st, 2021
Winners Announced: April 30th, 2021
Description: This scholarship also addresses the gender gap in STEM, especially in high-paying jobs, by assisting women in science. One female high school student intending to pursue a STEM degree will be awarded $500 to help with tuition.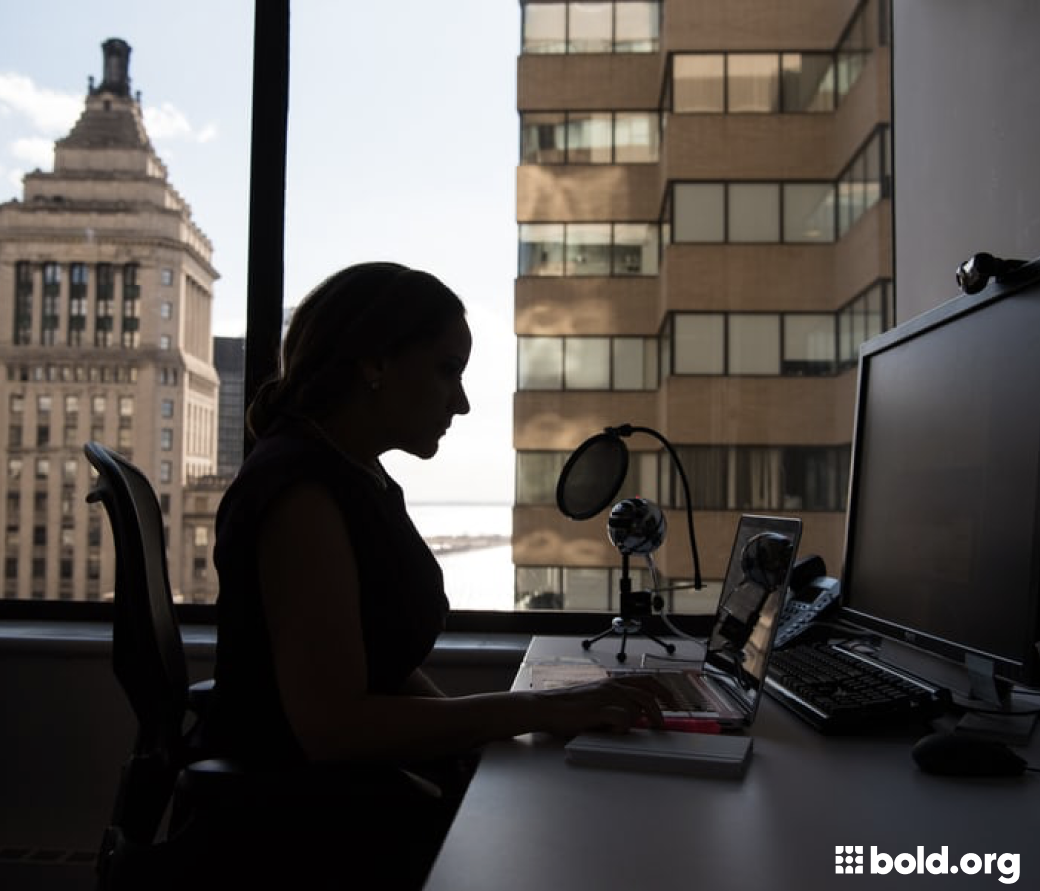 Frequently Asked Questions (FAQ)
Are there STEM scholarships for women?
In an effort to help reduce the gender gap in technological fields and to encourage women in STEM to continue their education, there are many STEM scholarships for women. The "Fight for Equality" Women in STEM Scholarship and the Boosting Women in STEM Scholarship are two great scholarships for women in STEM, and there are even more scholarships for STEM students on Bold.org.

While women scholars face many obstacles while pursuing their careers, there are many opportunities and resources to help female students reach their goals. The six scholarships above are just a starting point for your scholarship journey, and they can help you pursue your field of choice without financial stress.

What are the easiest scholarships to get?
If you're looking for easy scholarships to apply to, no-essay scholarships are a great place to start. There are many no-essay scholarships that you can apply to with just a few clicks after making a Bold.org profile, making the process very quick and simple.
To increase your chances of winning, consider applying to no-essay scholarships with limited eligibility, such as the Newsette No-Essay Leadership Scholarship for Women listed above.

Where can I get free scholarships?
Searching for scholarship funds and other forms of financial aid for college can feel overwhelming, but on Bold.org you can find scholarships that fit your profile and needs, and they are all free to apply to.
Simply make a unique and personalized profile and you can use the filters to search for scholarships based on your career goals, personal identity, passions, and more. You can also choose whether you want to apply to no-essay scholarships, all free of charge.
What GPA do I need to get a scholarship?
Most scholarships on Bold.org are very flexible and you don't need any specific GPA to be considered. The scholarships listed above are open to female students regardless of GPA, so you don't need to worry about meeting a certain requirement.
Many other scholarships on Bold.org are also open to all GPAs, and the few scholarships that do have a GPA requirement will include it in the scholarship description.
Do I have to be in college to get a scholarship?
While some scholarships have limited eligibility, many are open to both high school and college students, often including graduate students, too.
The list above includes scholarships exclusively for high school students as well as scholarships open to women at any level of education. The Women in Music Scholarship is even open to women who are no longer students but still have student loans to pay off.
Requirements for the level of schooling are included in the eligibility list for each scholarship, but on Bold.org you can find scholarships open to you regardless of your level of study.
When should I apply for scholarships?
Since many scholarships are open to or exclusively for high school students, there is no need to wait until you start college to apply for scholarships.
By beginning your scholarship search in high school, you can increase the number of scholarships available to you and get a head start on financing your education. However, if you're already in college or even if you're a graduate student and are just beginning to look for scholarships, don't worry.