Bold.org Scholarships Blog
5 Military Scholarships for Veterans and Active Duty Service Members Looking to Fund Their Degrees
Military students, including veterans and active-duty soldiers, account for 6.1% of the undergraduate population, or approximately 1,192,700 students. As part of the graduate school population, military personnel make up 6.7%, or approximately 241,000 students.
Jump ahead to the scholarship list!
The Importance of Scholarships for Veterans and Active Duty Soldiers
To combat the rising college tuition costs, the US military offers financial assistance through "benefits" to its servicemen and women who wish to pursue a college education. However, just 43% of military undergraduates received veterans' education benefits, while only 36% of military graduate students received veterans' education benefits.
Military students who did not receive veterans' education benefits took out nearly $8,000 in undergraduate degree loans and approximately $18,000 in graduate school loans. The average cumulative debt for a veteran or active duty service member who graduated with a bachelor's degree in 2015-16 was approximately $25,000 at public and nonprofit institutions, including community college.
At Bold.org, we're committed to making college more affordable for active duty, retired, or dependent military personnel. Our list of military college scholarships, while the award amount varies between each opportunity, is designed specifically for the brave men and women who fight to protect and defend our country. We thank you for your distinguished service.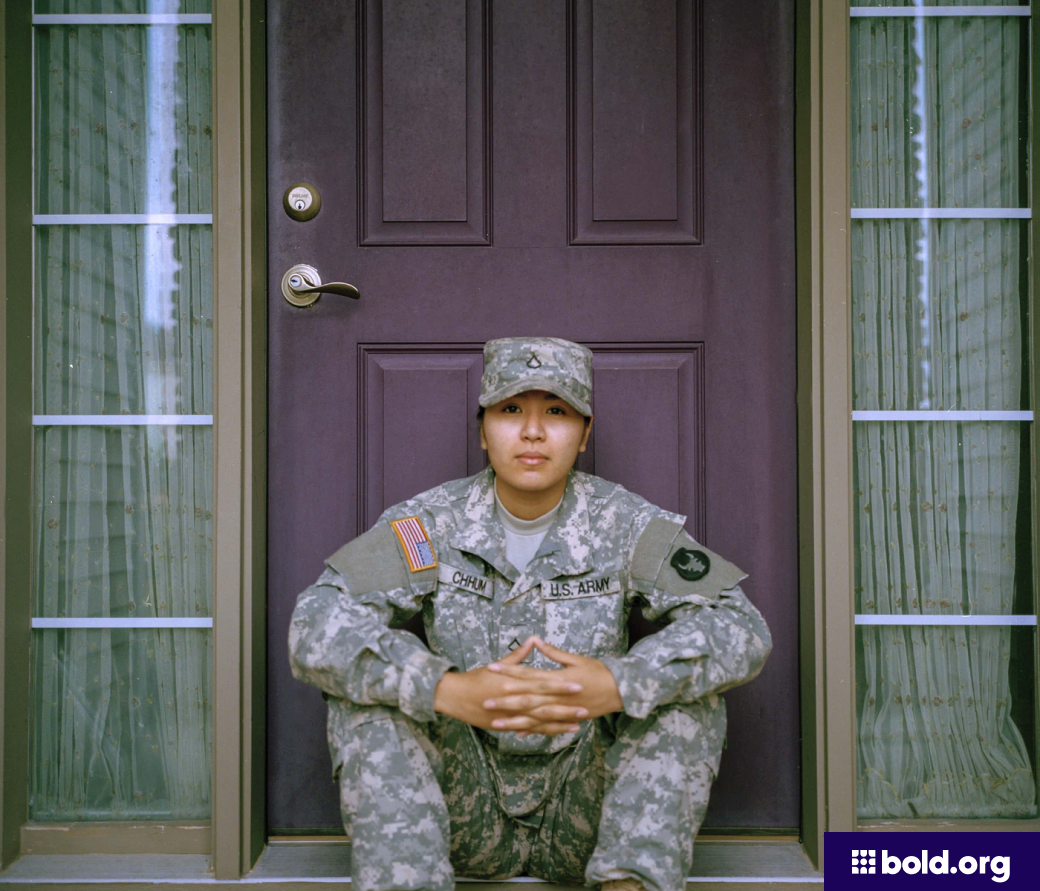 Need help finding scholarships for military vets? We have you covered, with Bold.org's exclusive list of 5 military scholarships!
Military Scholarship List
Amount: $5,000
Eligibility: Any military veteran from Los Angeles County, California
Application Deadline: October 11th, 2021
Winners Announced: November 11th, 2021
Description: The Praccess Veterans Education Grant was created to help Southern California veterans transition from military to civilian life and help ease the financial burden of post-secondary education at a college or university. To apply, write an essay about your military experience including your proudest moments and any significant obstacles you may have faced.**
Amount: $1,000
Eligibility: Any undergraduate or graduate student with a background in active service
Application Deadline: May 14th, 2022
Winners Announced: June 14th, 2022
Description: The Bryent Smothermon PTSD Awareness Scholarship is designed to support military veterans who suffer from PTSD or have been affected by someone who suffers from PTSD. To apply, write an essay detailing the things you have learned about yourself and the world through your experiences with PTSD.
Amount: $1,000
Eligibility: Any high school or college student who has lost a loved one in the line of duty
Application Deadline: September 1st, 2021
Winners Announced: September 30th, 2021
Description: A Heroes Family Scholarship aims to financially support a student who has lost a loved one in the line of duty. To apply, please share how the loss of this special person has influenced your life and relationship with your family.
Amount: $500
Eligibility: Any Ridgeview or Pontiac Township high school student with a career interest in emergency services
Application Deadline: July 15th, 2021
Winners Announced: August 15th, 2021
Description: The Tina and Danny Rodriguez Scholarship seeks to encourage and support a Ridgeview or Pontiac Township high school student with a career interest in emergency services. To apply, explain what winning this scholarship would mean to you and how it will impact your career in public service.
Amount: $500
Eligibility: A student with a disability at any education level
Application Deadline: August 2nd, 2021
Winners Announced: August 23rd, 2021
Description: The WiseGeek Disability Scholarship is designed to raise awareness for people with disabilities, and will be awarded to one student who has a disability and large ambitions for their life. As recognition for the many men and women who have served our military and have obtained a disability through their service, we are making service members and veterans aware of this opportunity.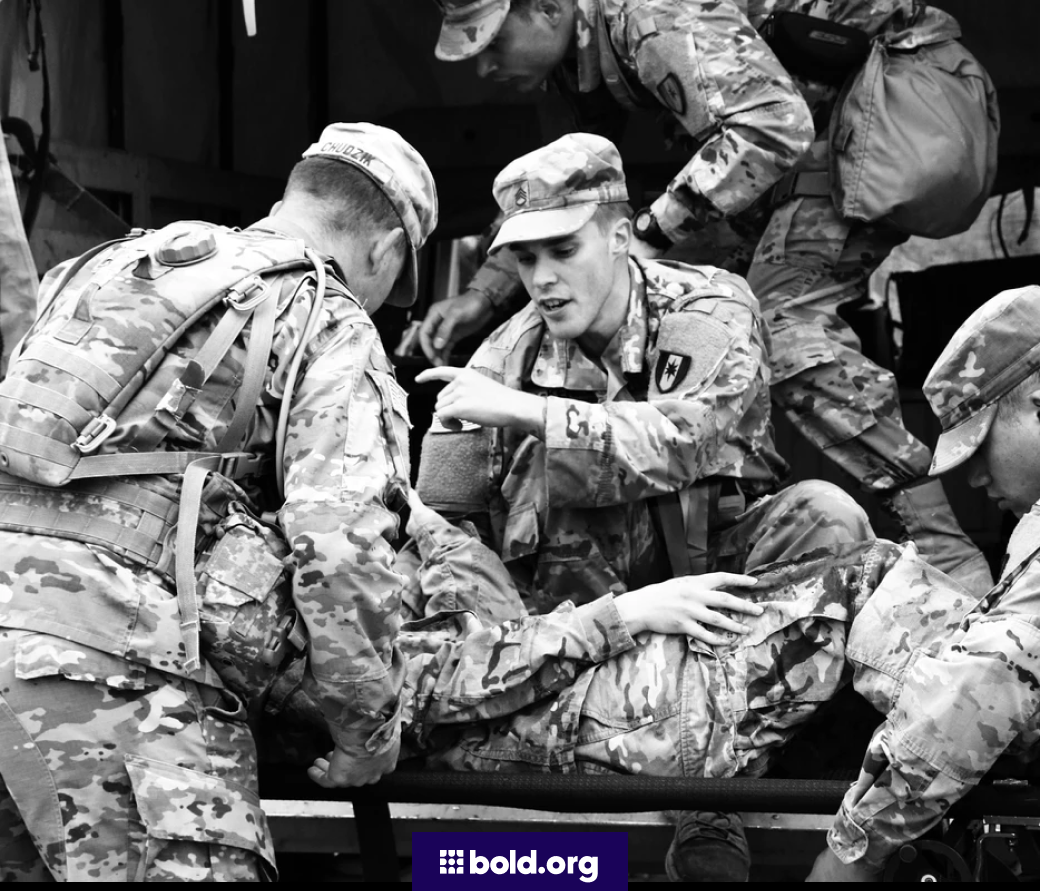 After fulfilling their military duty, many military servicemen and women elect to pursue higher education. The top three motivating factors for wanting an undergraduate or graduate degree include improving their career or job opportunities, the potential for self-improvement and personal growth, and earning a better living. After putting in years of service for their country, the brave men and women of our armed forces deserve every opportunity to earn their degree.
Education Statistics
By the Numbers:
In 2018, 75% of student veterans were enrolled as full-time students
In 2018, 62% of student veterans were first-generation college students
Veteran students have an average 54% completion rate, similar to the overall national average (53%) and noticeably higher than the completion rate of other adult learners (39%)
Top Fields of Study:
Unfortunately, the transition from active duty military service to civilian life can be quite difficult, with very few soldiers returning home unscathed. Approximately 58% of military service members reported a service-connected disability. That includes more than 20% of all military veterans who are diagnosed with PTSD, a psychiatric disorder triggered by experiencing or witnessing a terrifying event. These challenges can make it very difficult to hold down a job or to pursue a college or graduate school degree.
It has also been well documented that the Department of Veterans Affairs has struggled to meet the needs of our veterans, leading to many former military members going without desperately needed benefits. We must do better as a nation to support our armed forces and help them get the assistance they need to be successful upon their return from service. Our future was in their hands, and now their future is in ours.
Challenges Remain
Barriers to Pursuing Higher Education:
Military to Civilian Life Transition Difficulties:
Have questions? Send us an email at contact@bold.org.