Which Student Loan to Pay off First?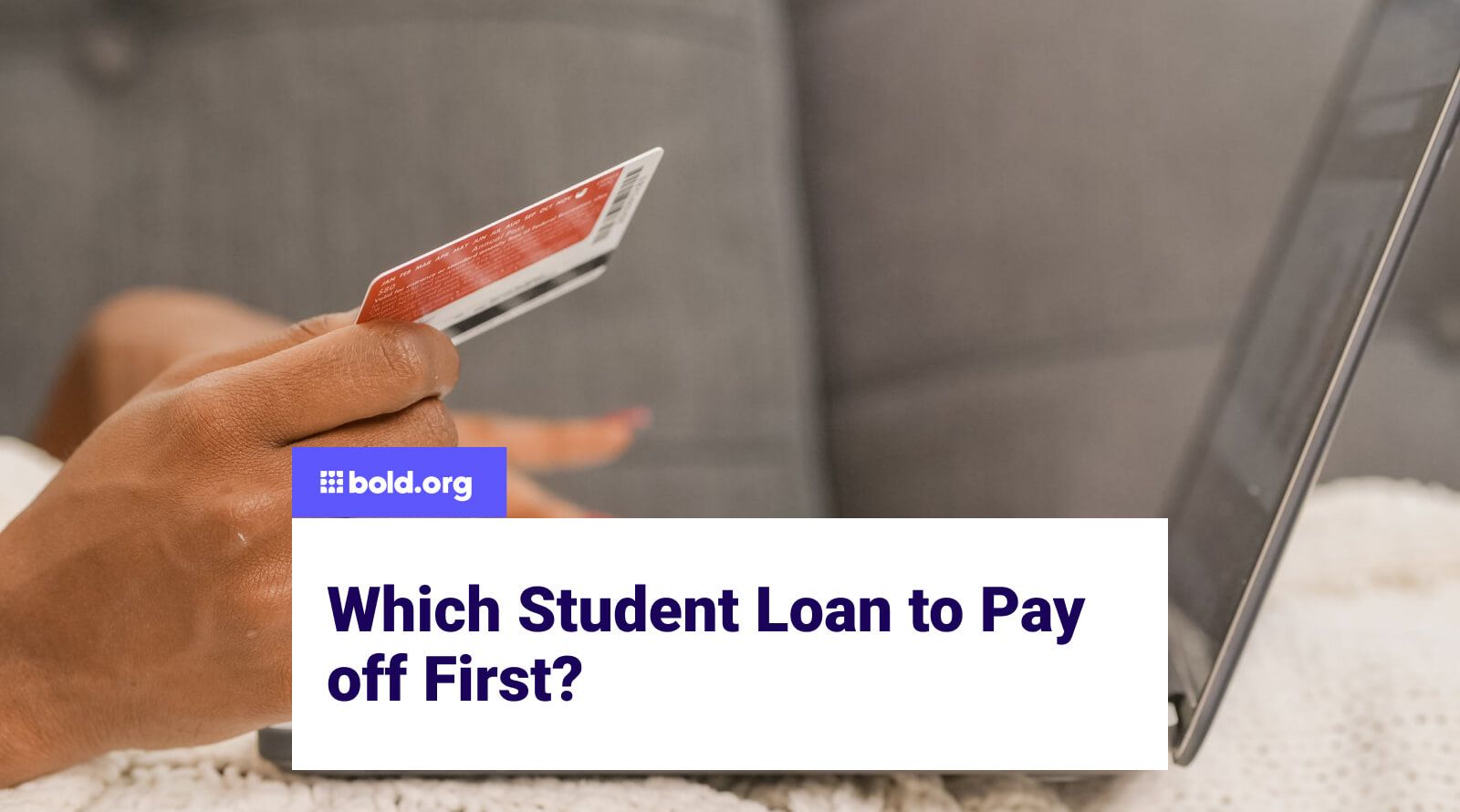 Top scholarships with upcoming deadlines
For many students, college can be the beginning of an exciting time! It is an opportunity for students to grow both socially and academically and has proven to have many long-term benefits. However, navigating the expenses of college can be quite confusing - especially student loans.
Unlike other forms of financial aid, student loans are required to be paid back upon completing your degree. The due date for these monthly payments will be contingent on the type of loan it is and may vary slightly among both.
There are currently two different forms of student loans: Federal and private student loans. In short, federal student loans come from the federal government, while private loans are offered through a third-party organization including, but not limited to, banks and credit unions.
While Federal student loans offer more flexibility and are preferred by students, it usually falls short when calculating all academic expenses. To cover the rest, students are forced to take out multiple student loans whether that be more federal or private. Having a mix of federal and private loans may be a little tricky and requires a strategic repayment plan to avoid student loan debt.
To determine an effective game plan, it is best to first identify all the student loans you have accumulated throughout the years. Understand their interest rates, when they accrue interest, and due dates in conjunction with any other loans you may have. Without considering these factors, you may setback some of your financial goals.
Create a Bold.org profile and begin applying for exclusive grants to pay off student loan debt!
Interest Rate
An interest rate is the percentage of your loan amount that your lender charges extra for borrowing. It is a crucial factor to assess when taking out a loan because it determines how much extra you will have to pay off in the long run.
These rates can either be fixed or variable. A fixed interest rate implies that the rate will remain consistent throughout the time of the loan, while variables can fluctuate over time.
A higher- interest rate means it's more expensive, which will be evident in the payments you make going forward. To pay as little as possible, it is best to follow the debt avalanche method, which prioritizes high-interest loans.
With this method, you pay little interest rates as fast as possible to secure stable financial growth. It is always best to start with the heaviest anchor before moving to the others.