PA Schools in Texas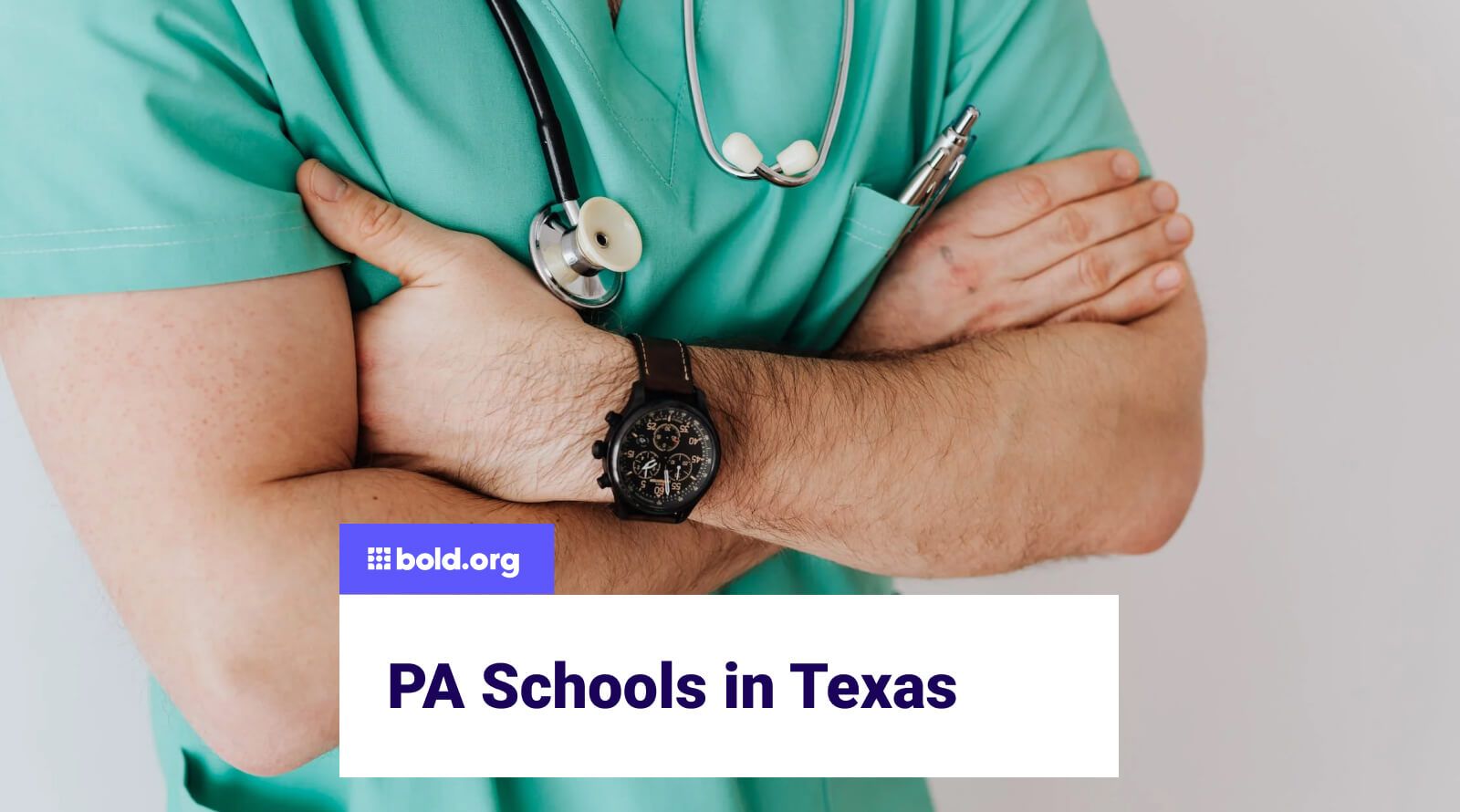 Top scholarships with upcoming deadlines
Physician assistants, or PAs, are becoming increasingly important as primary care providers working under a supervising physician in healthcare settings. If you're considering pursuing this rewarding career path, some of the most well-known and affordable PA schools in the country are located in Texas.
Texas is home to many PA schools that offer comprehensive programs to prepare students for a successful career in healthcare. Attending a reputable PA school in Texas will enable you to gain the necessary pre-clinical knowledge and clinical experiences to provide high-quality care to your future patients.
In particular, Texas's location at the US-Mexico border and diverse population make it an excellent place for aspiring healthcare professionals to gain clinical experience. Texas is also home to the infamous Texas Medical Center, a 2.1-square-mile district that is home to over 60 medical institutions, as well as numerous excellent research centers in areas like geriatric medicine, cancer treatment, and military health.
Although PA school is less expensive than medical school, the cost of tuition and educational expenses is often a major deterrent for prospective physician assistants. Luckily, scholarships for PA students can help cover the cost of attending PA school.
Scholarships are available from national and state-specific physician assistant organizations, as well as individual donors and practicing physician assistants who aspire to help those looking to enter the profession.
To find scholarships for PA school, create a free Bold.org profile and browse hundreds of scholarships with upcoming deadlines right here. And don't forget to check out more blog posts like this one to learn more about financial aid and student loans.
The Best PA Schools in Texas
Baylor College of Medicine - Houston, TX
Baylor College of Medicine's PA Program is consistently ranked as one of the top PA schools in the United States. Most recently, U.S. News and World Report deemed Baylor the best PA school in Texas and number 3 in the country.
Baylor Students have access to clinical training experiences at the infamous Texas Medical Center, the world's largest medical complex, guaranteeing them a wide array of clinical practice opportunities.
PA students at Baylor can engage in interdisciplinary training with students and faculty from Baylor College of Medicine's School of Medicine and other programs within the School of Health Progressions, including nursing, social work, and pharmacy students. The curriculum at Baylor similarly prioritizes using the diverse resources available to Baylor students, including the School of Medicine, graduate programs at Baylor, and the National School of Tropical Medicine.
Students at Baylor must also fulfill service learning requirements through which PA students provide care to medically underserved communities in Houston. Through two cultural competency courses, students learn how physician assistants can make a difference through community service.
You can learn more about Baylor College of Medicine, including the cost of attendance, through this breakdown.