How to Make Money in College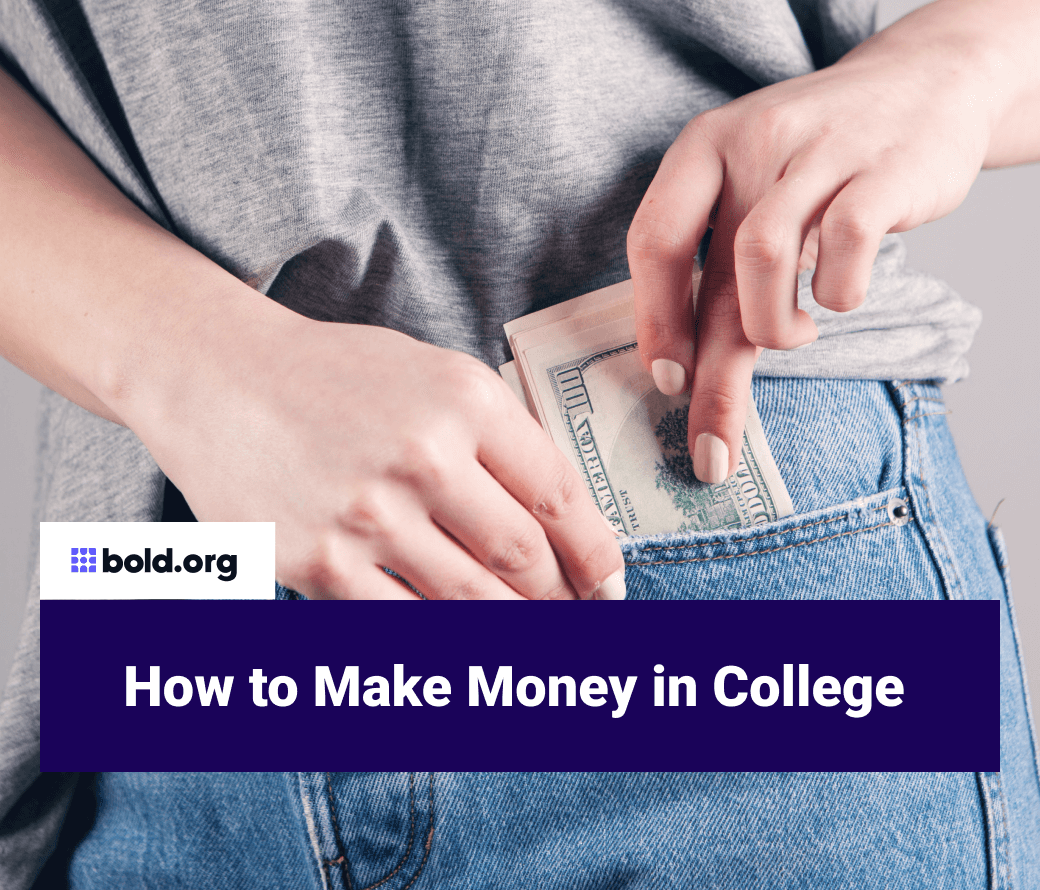 Top scholarships with upcoming deadlines
Are you looking for ways to make money in college? Having extra cash means having extra spending money, and who doesn't like spending money? College students have several options to earn money in college. As a college student working through school can lessen your student loan debt.
Approximately 43% of full-time undergraduates and 81% of part-time undergraduate students work while attending school. Student loan debt is real, and a great way to counter the debt is by finding ways to make money. If you want to make money like fellow students, read this article to find out how to make money in college.
Scholarships are a great way to obtain money to pay for school expenses; check out Bold.org's scholarships by signing up now!
Scholarships for students
When looking for ways to pay for college, the process can seem overwhelming maybe even impossible, but it's not! Student loans may seem like the only option as working in college doesn't fully cover the costs higher education, however, there are other avenues that students can pursue like scholarships.