How to Make Money in College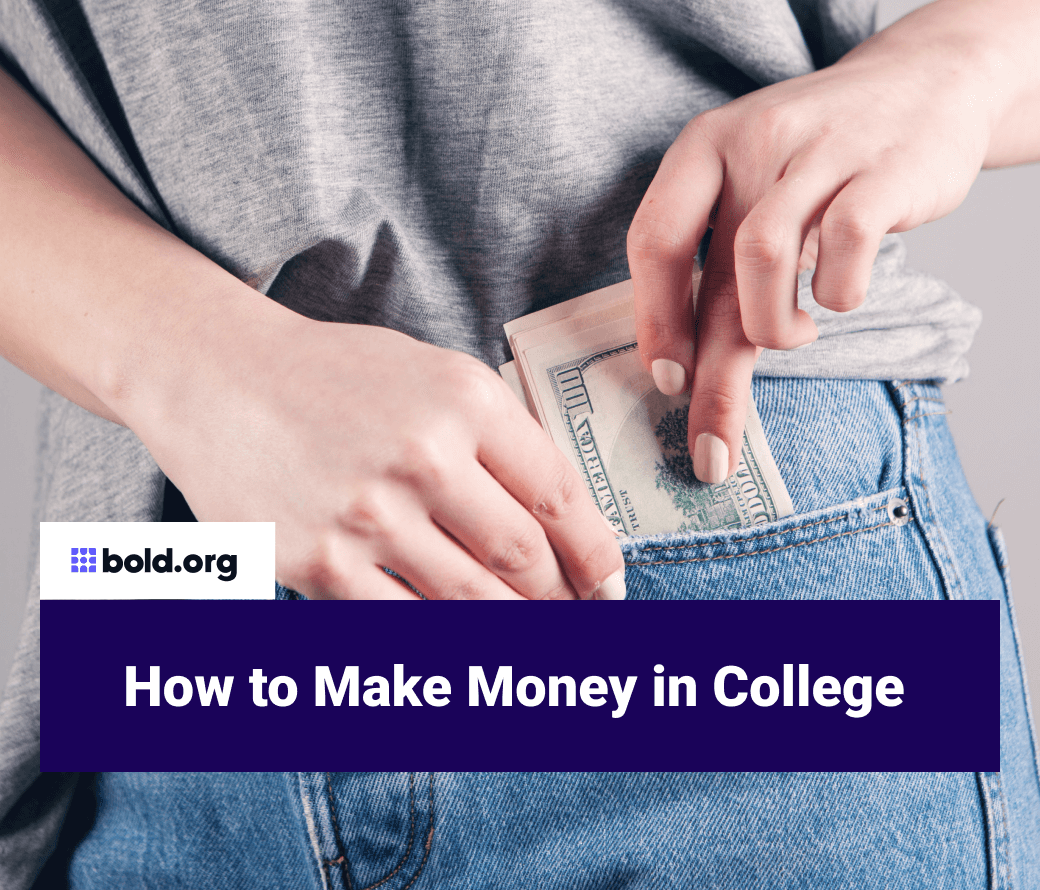 Top scholarships with upcoming deadlines
Are you looking for ways to make money in college? Having extra cash means having extra spending money, and who doesn't like spending money? College students have several options to earn money in college. As a college student working through school can lessen your student loan debt.
Approximately 43% of full-time undergraduates and 81% of part-time undergraduate students work while attending school. Student loan debt is real, and a great way to counter the debt is by finding ways to make money. If you want to make money like fellow students, read this article to find out how to make money in college.
Scholarships are a great way to obtain money to pay for school expenses; check out Bold.org's scholarships by signing up now!
Scholarships for students
When looking for ways to pay for college, the process can seem overwhelming maybe even impossible, but it's not! Student loans may seem like the only option as working in college doesn't fully cover the costs higher education, however, there are other avenues that students can pursue like scholarships.
Get Matched to Thousands of Scholarships
Create your Bold.org profile to access thousands of exclusive scholarships, available only on Bold.org.
Create Free Profile
On Bold.org, there are hundreds of scholarships available to high school and college students. The criteria of the scholarships will vary but there's a scholarship for everyone!
Create a polished profile on Bold.org and apply filters to the scholarship search to find and apply to numerous scholarships tailored to you. Be sure to thoroughly check the eligibility requirements to ensure you qualify.
Can You Use Scholarship Money for Anything can help you learn what you can do with scholarship money.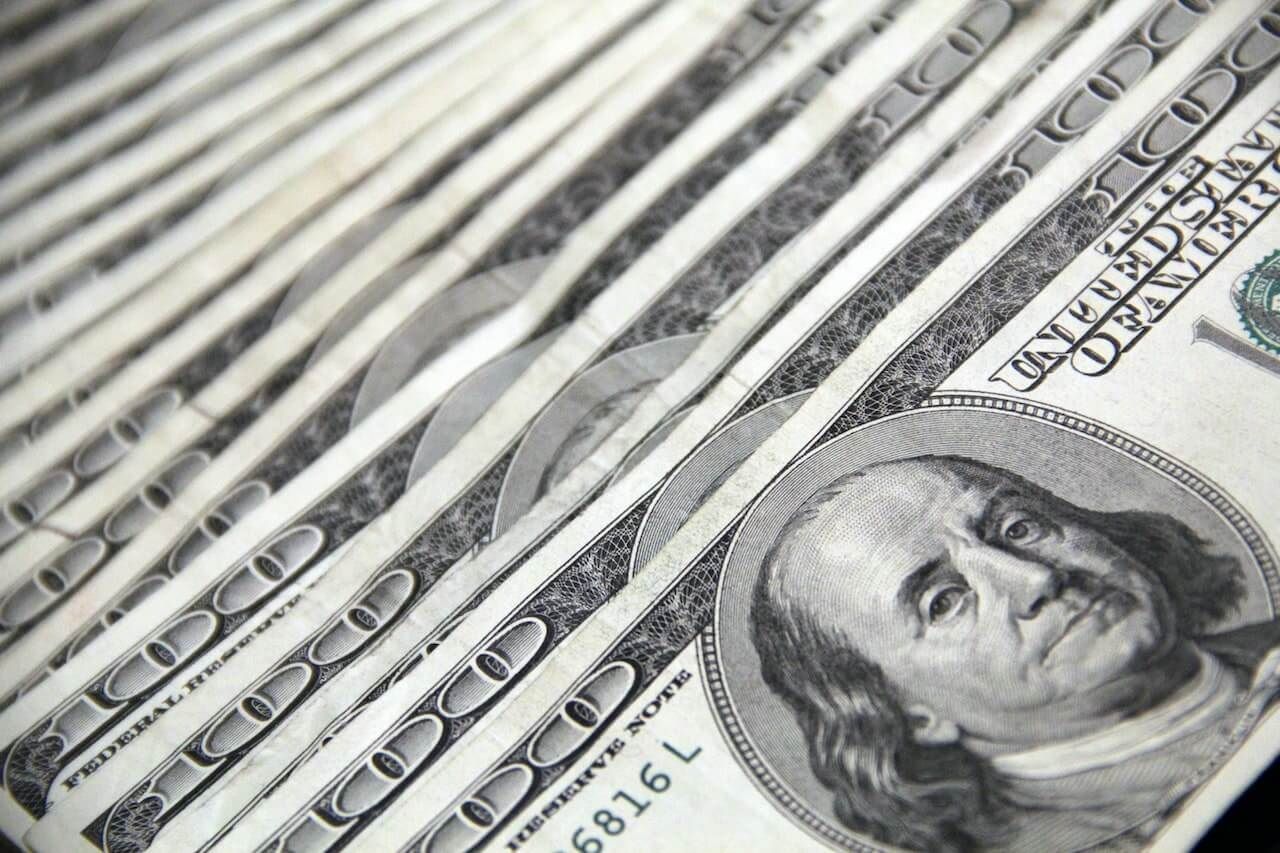 Making Money in College
Below you will find ways to make money in college and may even be inspired to try something new.
What kinds of jobs do college students have?
If you're wondering how to make money in college as a college student, you're in the right place. There are several ways for a college student to earn extra money while studying. A common stereotype is that students work minimum wage jobs as baristas and waiters throughout school. This is a viable option, and potentially well suited for student life due to rigorous academics, but it isn't the only option.
A college student typically has a job with flexibility. Often times students have remote jobs or work night and weekend shifts best fit to their school schedule. Some college students even work at jobs that are related to their major or future field of employment. Campus jobs are popular amongst students as they work with your course schedule and don't require laborious hours.
Student jobs are not always minimum wage monotony, there are plenty of fun opportunistic jobs available to college students. Flexible off-campus jobs are attractive to college students and often create opportunities for more vibrant social lives.
Finding jobs that give you professional skills while in undergrad is an excellent way to make money in college and gives you a head start on fleshing out your resume and curriculum vitae.
Good jobs for college students
Students looking for good jobs should consider a number of factors including what best suits their needs. No one likes being a broke student and a great way to make money in college is by finding side hustles like walking fury friends or using Facebook marketplace to sell stuff.
On-campus jobs are excellent ways to make money in college. High school students and prospective students should check their college's on-campus work opportunities. On-campus jobs include but are not limited to positions like resident assistant, teaching assistant, research assistant, tutoring services, even campus custodial services.
Depending on your location these jobs may offer more than minimum wage, like a teaching assistant or research assistant that can offer better opportunities to connect with faculty and build skills to use in the future. Teaching assistants help professors grade papers and sometimes assist or lead lectures. What a great way to connect with faculty!
Making money online is a great way students can make money in college. Online positions vary, such as virtual assistant, tutoring services, freelance writing, completing online surveys, being a social media manager, data entry, even voice over work, and more. From minimum wage to serious cash, online positions offer great opportunities.
Where to find jobs for college students
There are a number of places students can look when trying to find jobs to make money in college. Job search sites such as LinkedIn or Indeed have many job posts listed. College campuses have career fairs and resume workshops that can help students find jobs. Social media accounts of local businesses and local restaurants may also post available positions online.
Another great resource for finding jobs is looking at campus job boards on your college campus. These boards are usually found around student resource centers but can be found anywhere on campus. If you live in a college town it will be fairly easy to find a job at a company familiar with employing students.
If you've applied for financial aid, you may be eligible for work-study. Check out What is Work Study to learn more.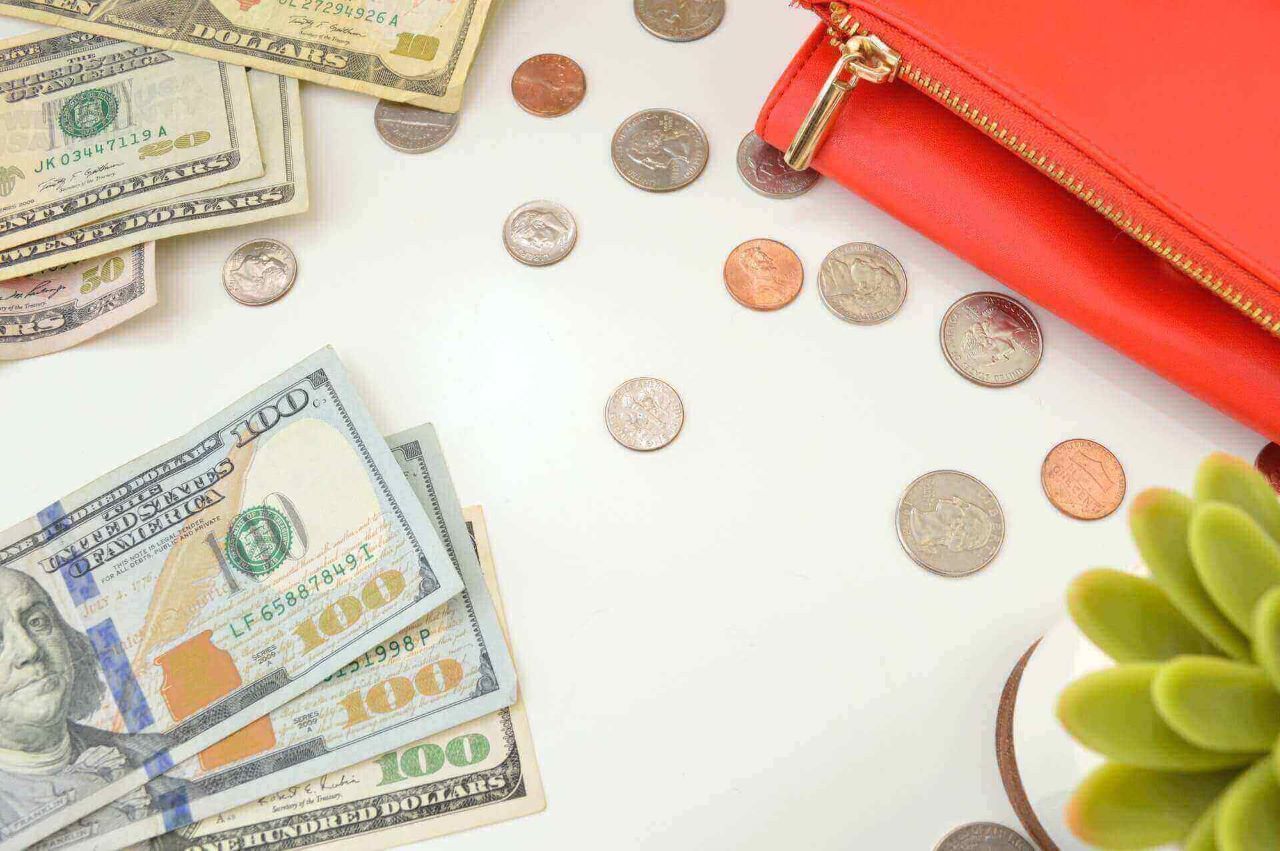 Popular jobs for college students
Bold.org has gathered a few jobs that are popular amongst college students. Check out the options below that could help you make extra money in college.
Food service worker
Food service jobs such as barista, waitress, bartender, or dishwasher typically offer flexible hours that can be worked around a class schedule. While hourly pay is usually minimum wage, there will be extra money in the form of tips, often with an increase of tips during peak holiday seasons.
Nannying/babysitting
Being a nanny or babysitter is a popular way to earn money among college students. Some nannies spend most of their time with one family, often helping children with homework, doing household chores, taking the children to school and sports, including other general childcare duties.
Resident assistant
Working as a resident assistant or "RA" can be a good way to earn decent money or save money in college. RAs live in a dorm room like an average college student but have additional duties of providing support for other residents. RAs manage student dorms by enforcing rules and performing clerical tasks. Pay for being an RA varies, and in some cases, the only payment is free room and board. The job is also a good bonus on your resume or CV.
Administrative Assistant or Receptionist
Being an administrative assistant at an office or a receptionist at a gym or hotel can be a great way to make money in college, but the schedules can be a little less flexible. Additionally, due to the data entry, phone answering, record keeping, and other administrative tasks, they are great ways to build skills that will set you up for success in the professional world.
Pet sitting/house sitting
House and Pet sitting are extremely flexible job options that can be great for students who are looking for ways to make extra money in college. House sitting jobs allow a student to work and study at the same time. Long-term pet sitting or doggy day care hosting is often the most rewarding way to earn money for students who love working with furry friends.
Medical jobs for college students
Students can find employment in the medical field to gain valuable skills for their future careers. Below is a comprehensive list of jobs that will help you can gain medical experience as a college student.
Home Health Aide
Home health aides provide support and care for individuals who need help at home who do not want to stay in a traditional care facility. Duties include providing general care, helping with meals, and transporting patients.
Medical scribe
Medical scribes document information and care provided during patient visits. They are also responsible for entering orders for prescriptions or documenting referrals.
Dental assistant
Dental assistants work with dentists, cleaning and preparing tools, and keeping work areas sanitized. They also schedule appointments and record details about patients' visits.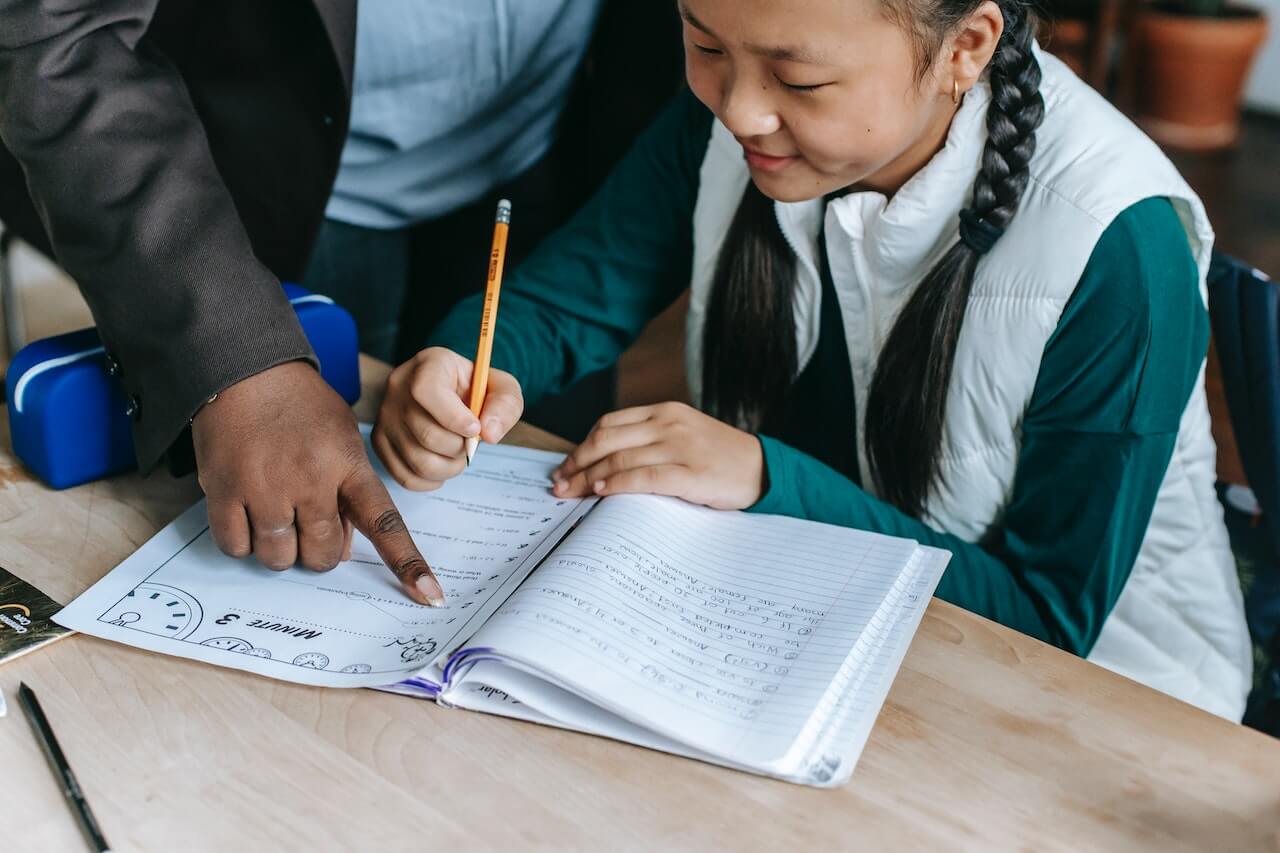 Tutoring jobs for college students
Tutoring is one of the ways students can make money in college. Tutors can help other students in grade school, secondary school, and post-secondary school.
Online tutoring websites allow students to sign up and to offer their services online or in person. This can be a great option for a student's schedule and can be entirely customizable. Online tutoring sessions can be done from the comfort of your dorm room or apartment. For services like this, you can often set your own hourly rates to control how you make money.
You can also work an on-campus job as a tutor for fellow students, often through official tutoring services offered by your school. Prospective students should check the school's options for employment as a tutor. This option is convenient for students since tutoring is done on their college campuses. Most students who look for help from tutors are looking for help with math or to have someone look through their college papers.
Tutoring jobs are flexible and allow you to offer the services you want. Whether you want to be a language tutor, math tutor, English tutor, or another specialty, you have the freedom to make that choice to make extra cash.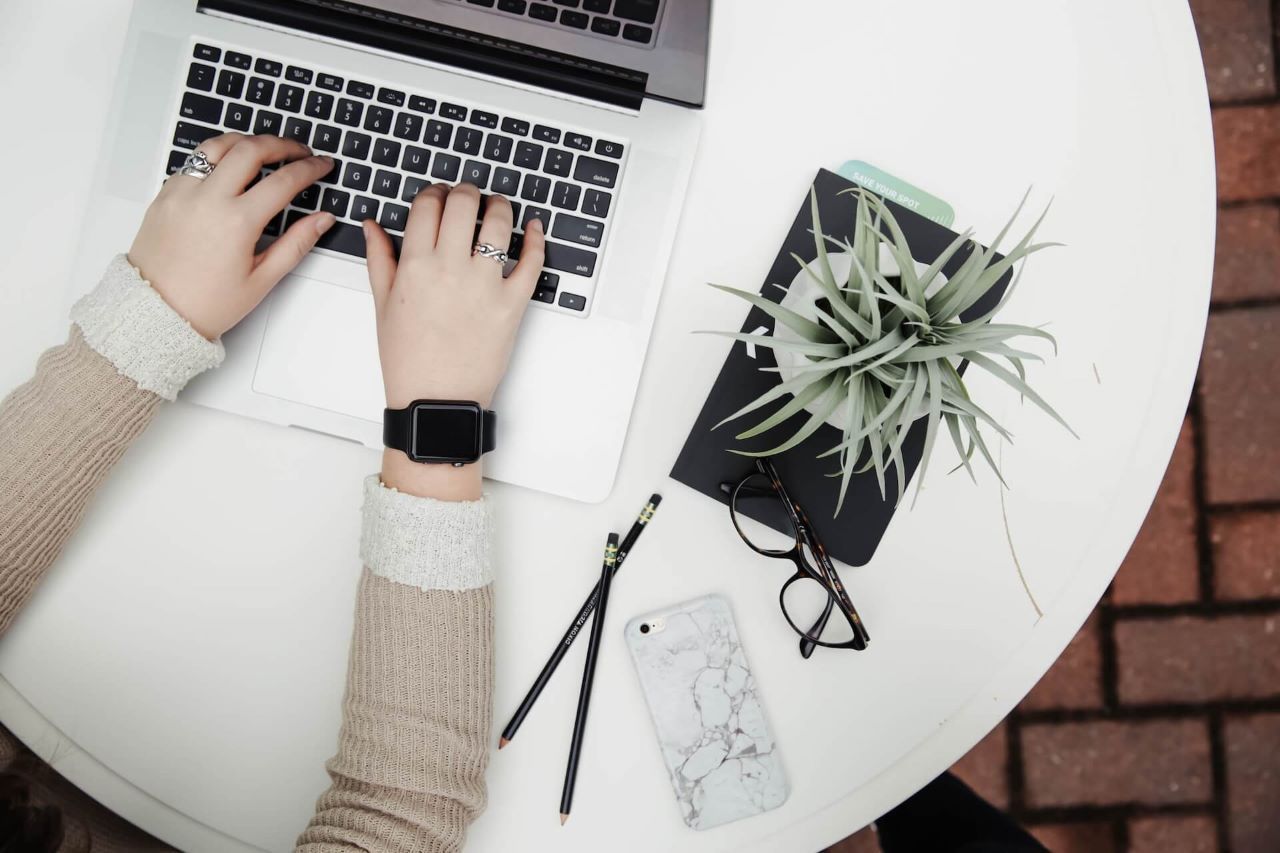 Remote jobs for college students
Wondering how to make money in college without having to go into a physical place? Working remotely is a wonderful option for college students as the flexibility of the job allows more time to study while you make money.
Virtual assistant
A virtual assistant is just like a personal assistant - but all duties are done remotely. Virtual assistants perform duties consisting of helping professionals with daily tasks, scheduling, appointment making and travel booking, IT, and research. These tasks best suit students who have great organization and administrative skills. This job type can afford you to earn extra cash and save money.
Social media manager
Not all social media managers work virtually, however, positions can be done remotely. Many companies prefer to hire younger and college-aged people for this role because they're usually more social media savvy. Social media managers manage media posts, SEO optimization, blogging, communication management, and more. Compensation is great and this job type is an excellent way to make money in college.
Freelance writing/Graphic Design
Another excellent way to utilize your pre-existing talents virtually to earn money is to work as a freelance writer or graphic designer. Freelance writing or graphic design is a great opportunity to hone your skills and promote your work. If you have artistic or writing skills, this is a great way to earn some extra cash while essentially being your own boss and creating your own schedule.
Graphic designers also have the option of selling their art. This can be done in person at markets or through opening their own website. Artists can sell digital work or physical prints via online shopping. They can even sell t-shirts and other items with their art on them.
Summer jobs for college students
One excellent and common method for students to save extra money is to work during the summer. Many businesses hire seasonal workers in the summer, and it is a great time to look for housesitting or pet sitting jobs as lots of people are going on vacation. Combining a job with a housesitting gig is a great way to save on housing costs while making extra money. Below are additional summer job options to consider.
Lifeguard
Lifeguards monitor the swimming area during general use and parties and are responsible for closing and opening the pools among other duties. In the summer, there are usually more hours and shifts available. Pool lifeguards make a rate similar to food service jobs, and ocean lifeguards often make an increased rate. If you do not already have your lifeguard certification, you will need lifeguard training. After completing training this job can help you earn extra money.
Tour Guide
Let's face it, summer is the time of year when most tourists are intrigued to travel. Because of this many companies will be hiring seasonal tour guides. As a tour guide, you would lead a group of people around an area. Tour guide positions come in a variety of forms like museum guides or city guides. As you lead your group, you'll give them information about the area. This job is a fun way to earn money, with a good hourly rate, plus cash tips.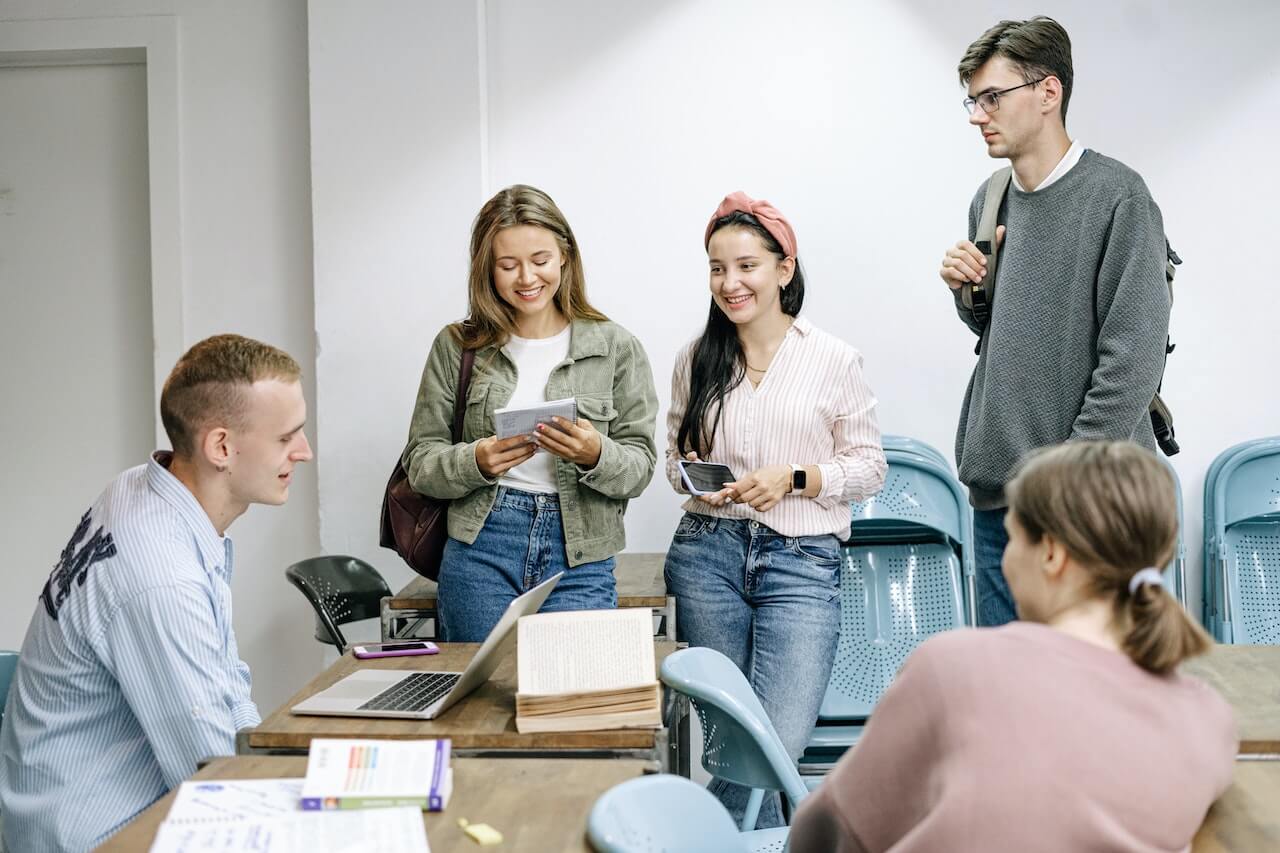 How to make money in graduate school
Many of the job opportunities listed above are also available for graduate students who are working towards their master's degrees or Ph.Ds. However, since graduate students have finished their bachelor's degrees, there are more opportunities available to them that are unavailable to undergraduate students.
Graduate students must keep in mind the kind of work they can do may be limited by their contracts with their schools. Be sure to check your contract before you begin to look for outside work.
Research assistant
Being a research assistant in graduate school is a fun way to gain experience and work closely with faculty while being well compensated. Conducting market research studies can bring useful experience after you graduate. Obtaining research experience as a graduate student is a vital addition to your resume.
Substitute teaching
Local school districts will have different requirements for substitute teachers, but most schools in the US will accept a person with a 2 or 4-year degree as a substitute teacher. Substitute teaching compensation varies but is a great option for graduate students.
Frequently asked questions about making money in college
During your college life, you may have questions about making money or how Bold.org can help you. Below you will find answers to some of the most frequently asked questions about how to make money in college.
Are college internships paid?
Some internships are paid, but most internships are unpaid or offer school credit. This is because many interns are students who are not fully trained and thus a company believes a student is gaining more from the exchange by learning necessary skills.
Can college students have a job with a scholarship?
While individual scholarships can have varying rules and requirements, many students do not have to worry about a job affecting their ability to obtain scholarships. What may be at risk instead is the eligibility for federal loans and grants. If students earn money, it must be reported on the FAFSA and can impact their financial aid situation. Check with your school's financial aid office for more information about how having a job could impact your financial aid.
Bold.org has a plethora of scholarship opportunities waiting to be awarded to students like you. Browse through Bold.org's exclusive no-essay scholarships now!
How many college students have jobs?
Overall, about 70% of students work while in school. To break that number down, 43% of full-time students and 81% of part-time students worked while enrolled in college.
Are campus jobs for college students only?
Many on-campus jobs primarily hire students but there are options for people outside of the college. Not all campus jobs are only for students, with some positions needing individuals with degrees or certifications or specific skills. On-campus jobs provide a great opportunity for students to make money in college with flexible hours that work around their classes. Campus jobs are also great ways to build relevant skills and are convenient for students that don't have transportation off campus.
Now that you've learned the many ways to make money in college, check out How to Save Money in College for tips and tricks to make the most out of your money.