How to Get Scholarships for Grad School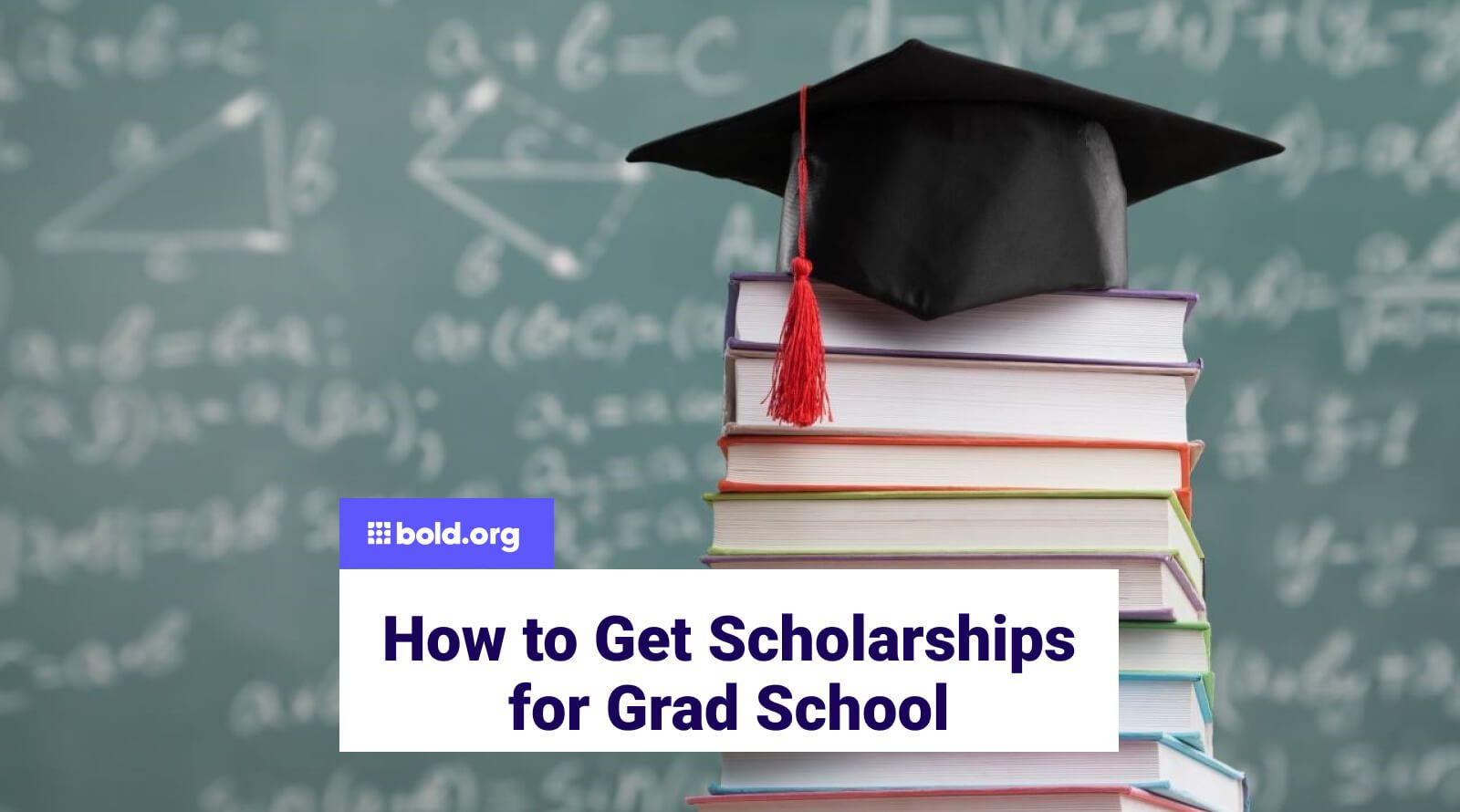 Top scholarships with upcoming deadlines
Upon completion of your undergraduate degree, you may begin research for an advanced degree program. Consequently, it's likely that you're worried about student loans. Luckily, you can apply for scholarships, fellowships, grants, and assistantship positions to lower your student loan debt as you pursue a graduate degree. Graduate students enrolled in graduate programs have access to many scholarship opportunities and financial aid.
Begin your graduate school scholarship search here at Bold.org by browsing through our Exclusive Scholarship Search now.
How to Get Grad School Scholarships:
Can You Receive Scholarships for Graduate School?
Graduate school scholarships are available through professional organizations, corporations, states, and higher education institutions. It is essential to look and apply for free money to help alleviate college education costs.
In addition to scholarships, federal grants, and graduate school grants, other types of financial aid are available that don't require repayment and help graduate students pay for a college education. Many universities and colleges offer graduate scholarships from their institutions to attract grad students with academic excellence to their graduate programs.
Many states offer scholarship opportunities to master's and doctoral students to encourage students who demonstrate academic achievement to build their careers within their state to achieve shared educational objectives.
Get Matched to Thousands of Scholarships
Create your Bold.org profile to access thousands of exclusive scholarships, available only on Bold.org.
Create Free Profile
Several professional organizations support students by offering tuition reimbursement to their employees who are grad students and promise to stay with the professional organization upon completion of their graduate program.
Graduate students typically rely on fellowships and assistantships to lower grad school costs. However, graduate scholarships make a significant impact on graduate school students. It is essential to conduct research before beginning a graduate program to make the most of your college education and experience.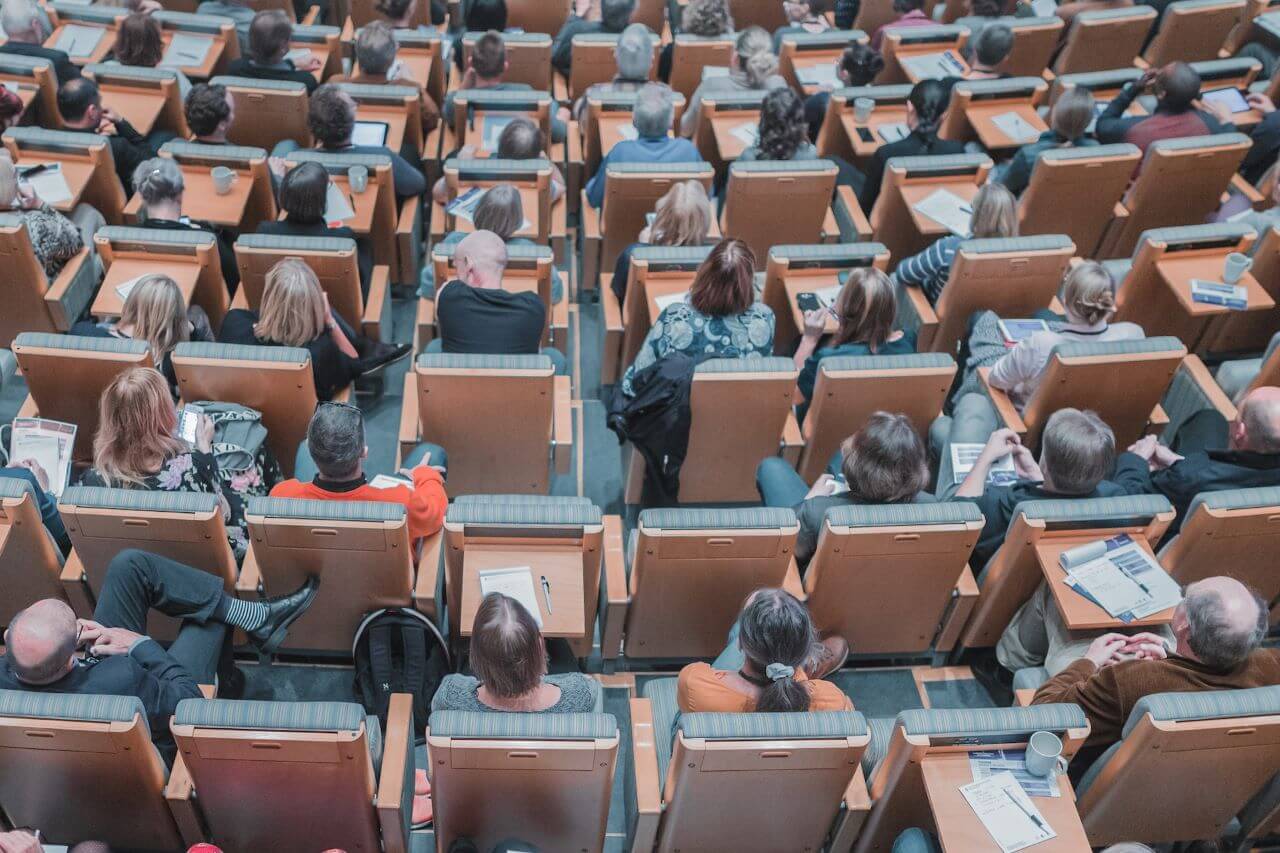 Do Graduate Schools Offer Scholarships for Graduate Students?
Graduate school students often accrue student loan debt, and to alleviate the costs of further education, grad schools offer graduate school scholarships. Some scholarships are based on academic achievements, like merit-based awards. Unlike student loans, graduate school grants, scholarships, fellowships, and assistantships do not need repayment and help graduate students balance their school/home life without worrying about financials.
Graduate and doctoral students enrolled in a graduate-level program or conducting graduate-level research can receive financial aid from graduate schools. Students are encouraged to contact their financial aid office to discuss the opportunities their school offers. Moreover, students should take advantage of Bold.org and apply for as many scholarships as they wish to increase their chances of winning awards.
Exclusive Scholarships for Graduate Students attending a graduate degree-granting institution can be found on Bold.org.
How Do Grad School Scholarships Work?
If you are pursuing a graduate degree, you may wonder if scholarships are available and how they work. Unlike student loans, graduate school scholarships help alleviate grad students' costs when pursuing a graduate-level program and do not need to be repaid. Scholarships are a type of financial assistance that can be renewable and does not need to be repaid and they are available to graduate students enrolled in all types of programs. Graduate programs typically offer scholarships for graduate students based on merit, or academic achievement. Scholarships or graduate school grants from the school of choice are competitive and limited.
Graduate students should also seek external funding from organizations, companies, and scholarship platforms like Bold.org. These are considered "outside scholarships," sent directly to you or your school to pay for your college education. College students interested in graduate degrees or doctoral programs should contact their school of choice to determine the scholarship opportunities they offer to doctoral students and graduate students.
Additionally, Bold.org helps graduate students lower student loan debt by providing graduate scholarships that are program specific or generalized. To determine each scholarship winner, representatives from Bold.org or the scholarship donor will review the accepted scholarship applications.
Once a scholarship fund is awarded and verified, Bold.org will provide payment of the awarded scholarship to the scholarship winner's accredited post-secondary institution to be applied toward tuition and other related educational expenses upon receiving proof of enrollment.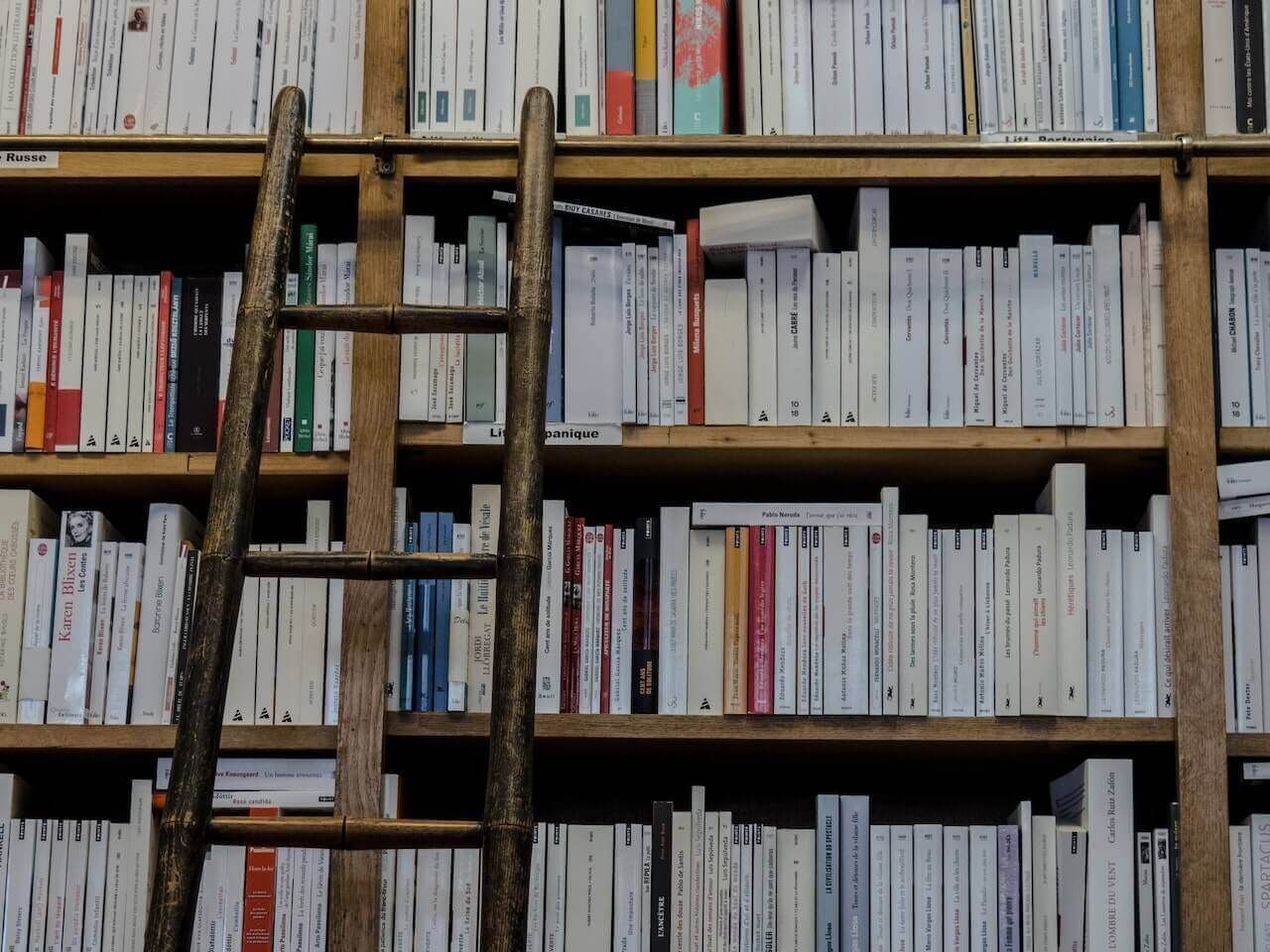 How to Qualify for Grad School Scholarships
You will need to fill out the FAFSA form to apply and receive financial aid from your graduate school. The college or university will use the provided information to determine scholarship opportunities for eligible applicants like need-based aid. However, as a graduate student, the FAFSA typically does not qualify you for the same financial assistance you received as an undergraduate. Graduate students usually do not receive Federal Pell Grants, though federal student aid, like student loans, is available.
Merit-based graduate scholarships are available from institutions, and applicants must demonstrate academic excellence, commonly referred to as academic achievement. These scholarships are awarded competitively to incoming and continuing graduate students. Financial assistance is provided to qualified graduate students to support their academic careers and timely graduation. Some colleges and universities consider merit-based financial assistance scholarships, graduate assistantships, and fellowships.
Many graduate students secure graduate assistantships or fellowships to help alleviate graduate school costs. A graduate assistantship program includes work directly related to your graduate degree or graduate program of interest. Assistantships offer graduate students part-time paid positions.
Graduate fellowships allow graduate students to earn a stipend or payment and a tuition waiver for working on a grad-level research project. The application process for either opportunity will vary, and you should consult your school to determine when to apply.
Wondering if scholarships expire? Check out this blog to learn more!
How to Find Graduate School Scholarships
Financial aid comes in various forms, and one of the most significant is scholarships. Graduate students enrolled in an advanced degree like a doctorate degree should reach out to the financial aid office of their college or university to discuss scholarship funds available through the school. College students can find scholarships for grad school through their higher education institutions, private organizations, scholarship platforms, and more.
Before you begin a scholarship application, carefully read the instructions and eligibility criteria to ensure you are an eligible candidate. You can improve your chances of winning a scholarship award by applying to scholarships with more narrow requirements. The stricter the qualifications are, the less competition there will be.
Bold.org has many niche scholarships for graduate students interested in various types of graduate studies. There are scholarships with zero requirements to meet, like no-essay scholarships, where all you have to do is click 'apply' and submit your contact information. When using Bold.org to find graduate school scholarships that match your interests and needs, it's recommended to create a complete, polished Bold.org profile to increase your chances of becoming nominated for scholarships and to make sure you're eligible for scholarships.
A scholarship donor or sponsor may set specific criteria or conditions for their scholarship. This may reflect an organization's fundamental values and objectives or be in memory of an individual to support those from a similar background. The eligibility requirements for scholarships will vary, but they will always be displayed in the description.
How to Find Graduate School Scholarships can help you find scholarships to lessen your grad school costs!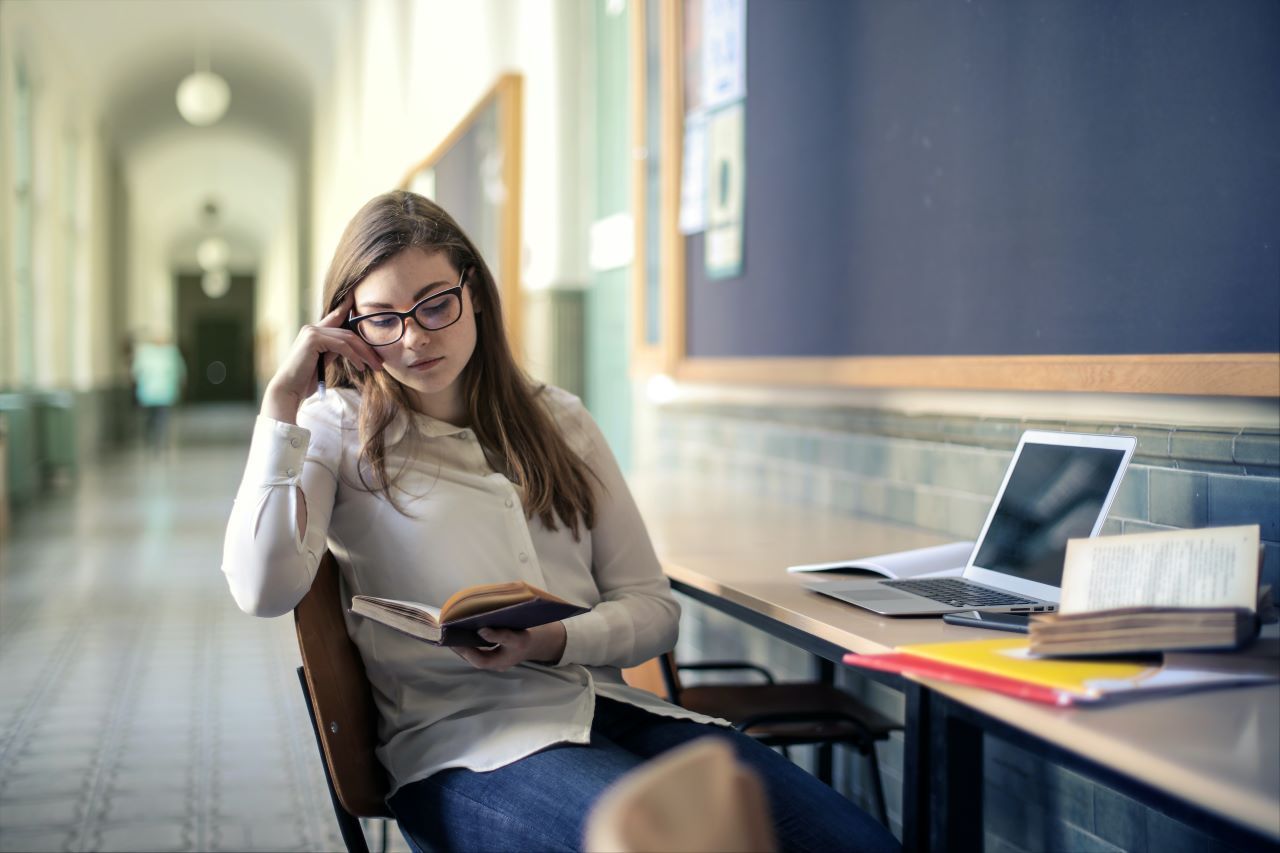 How to Apply for Grad School Scholarships
One of the first steps in searching for graduate scholarships is to reach out to your college's financial aid office to see what assistance and scholarship opportunities your college offers. In addition to institutional aid, external scholarship platforms can help find resources and other scholarships to assist your educational journey. Bold.org is dedicated to fighting student loan debt by helping students find scholarships.
Whether in high school, college, technical school, or graduate school, Bold.org is an excellent place to start your search. Create a Bold.org account and begin browsing numerous available scholarships. This scholarship platform is the largest independent scholarship program with abundant funding opportunities waiting to be awarded.
Applicants must read each guideline carefully to understand the requirements and meet deadlines. Verify whether you meet all of the eligibility criteria before applying. Follow the application prompts and click "apply now" to complete your application!
Not sure how to write a scholarship essay? Don't worry! You can check out our best tips for creating an excellent essay.
Scholarships will differ in eligibility criteria; applicants must ensure they are eligible for the application to maximize their earnings. There can be significant competition for specific scholarships due to the range of applicants searching for financial relief. For graduate scholarships, applications are looking mainly for those exclusively in graduate programs, limiting the eligible applicants and increasing your chances of winning the scholarship opportunities.
How to Find Scholarships can help you find scholarships best suited to you!
How to Negotiate a Scholarship for Grad School
In addition to institutional aid and outside scholarships, there is another option: negotiation. When negotiating scholarships for graduate school, always start high, but not unreasonably high, as this may mean the admissions faculty won't take you seriously. Make sure to be very prepared when negotiating as your school will be used to negotiating aid and will be skilled at navigating the conversation.
Do your research! Find out the maximum award amount for graduate school students at the college or university you plan to attend or are enrolled in. Use your other scholarship offers as leverage. If another graduate academic program offers a higher scholarship than your dream college, mention it when negotiating, as the school may want to match what has been offered. Your fate is in the hands of the Admissions and Financial Aid Officers, do your best to investigate all possibilities and prepare your negotiation pitch. Don't be afraid to follow up!
Additionally, if you feel your financial aid package is full of student loans and not enough scholarships, you can formally request an appeal. An appeal is used to reevaluate your financial aid package if you encounter special circumstances not included in your application or a change in your financial situation.
Upon any negotiations, successful or not, it is polite to write a thank you later, not only for the time and consideration of those you met with but also to reveal your character.
Check out this guide on writing a scholarship thank you letter to better prepare you for writing.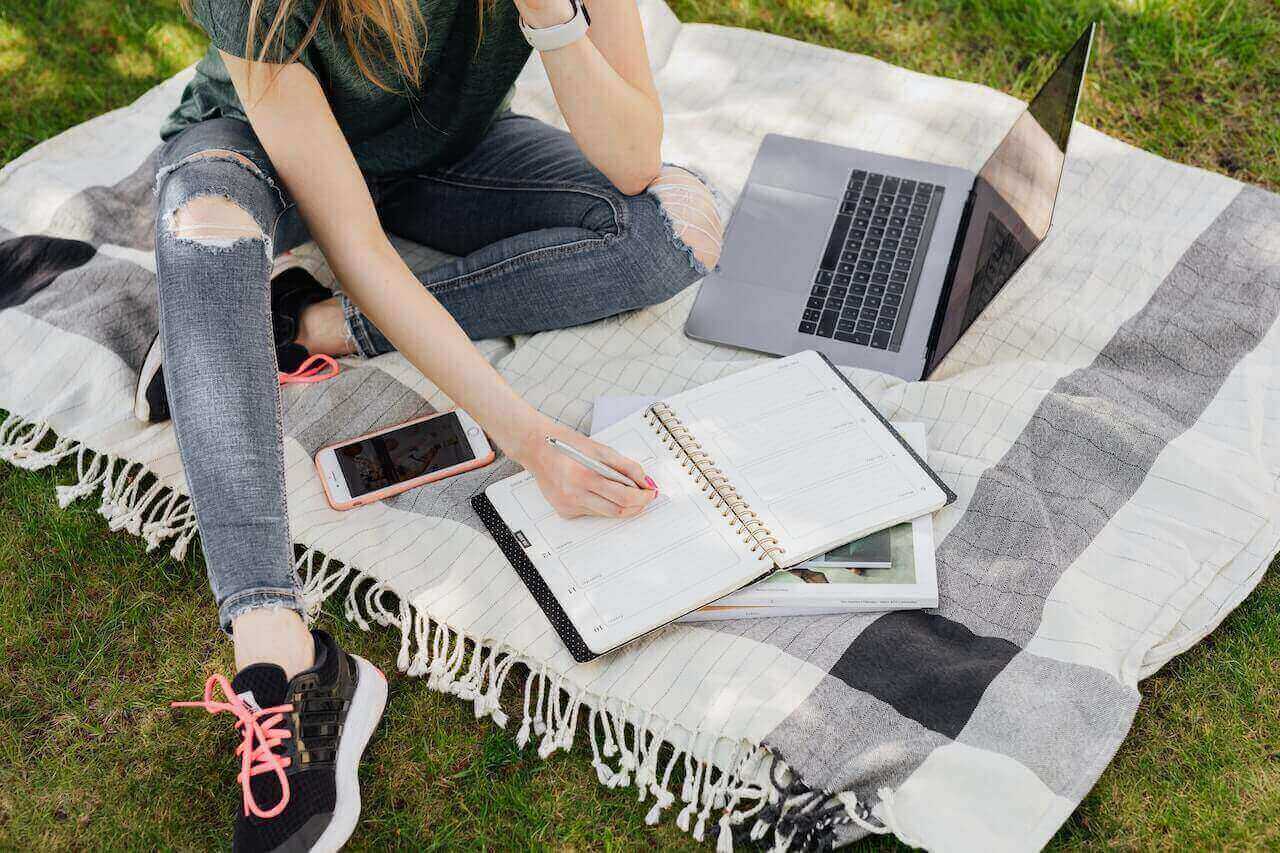 Best Grad School Scholarships
Graduate scholarships allow graduate students to fully engage in their studies without worrying about the monetary costs of college. Private companies, states, schools, and organizations like Bold.org award scholarships to graduate students. A graduate student will find hundreds of scholarship opportunities on Bold.org.
Applicants must be currently enrolled in a graduate program for most graduate school scholarships. You're not limited to one or two awards; you can earn many scholarships and combine them to lessen the cost of college. Both full-time and part-time graduate students are encouraged to apply for scholarships to help alleviate the costs of their graduate program.
Graduate students interested in medical school, law school, computer science, professional education, or any qualified program will find scholarships on Bold.org. Below are exclusive scholarships for graduate students.
Eligible applicants include graduate students and recent postgraduates with a 3.25 GPA or higher who have or plan to pursue advanced degrees (MS, Ph.D., JD, MBA) in sociology, political science, economics, African American studies, law, political science, forensics, the arts, and other fields relevant to this scholarship.
To honor Derrick Richardson, the Derrick Richardson Law Student Scholarship will be awarded to one second or third-year Black law student who is serious about their studies in civil rights law and becoming a lawyer. To apply, please write about how you'll use your law degree to help disadvantaged Black people in the courtroom.
To support ambitious students pursuing their dentistry dreams, the Precious K. Hollins Dental School Scholarship will be awarded to two promising pre-dental students. A successful applicant must hold a 3.0 GPA and demonstrate a strong interest and evidence in a future dentistry career.
This scholarship seeks to honor Betsy V Brown's love of animals by supporting veterinary students. Any BIPOC veterinary student in grad school may apply for this scholarship. To apply, tell us where you see your career in three years and share a story about an animal you loved.
Filipino-American graduate students are eligible to apply if they are pursuing a STEM degree and plan to pay it forward to other Filipino-American students in the future. To apply, write about how Ramon Magsaysay's strategies can be implemented in today's society to create positive change for Filipino-Americans.
Browse more scholarships for graduate students!
Frequently Asked Questions About Graduate School Scholarships
During your grad school search process, you may have questions about paying for your graduate degree or how Bold.org can help you. Below you will find answers to some of the most frequently asked questions about grad school scholarships.
What is the difference between a scholarship and a graduate award?
The purpose of a scholarship is to contribute directly to a student's education. Upon receiving the scholarship, the college or university will apply it towards the student's tuition balance for the next semester. Graduate awards are given to graduate students to contribute to their graduate research. Thus, graduate awards are sent directly to the awarded student and are taxable income.
Are grad school scholarships taxable?
Scholarships help college students pursue higher education, which is why the Internal Revenue Service (IRS) is typically generous in minimizing students' tax obligations for their scholarships. As a result, you generally do not have to pay taxes on your awarded scholarship money.
Degree-seeking students who receive grants, scholarships, or fellowships are required to pay taxes on the money only if the total amount received exceeds the value of their qualified tuition and related expenses. However, graduate scholarships, graduate school grants, fellowships, stipends, internships, and prizes are classified as taxable income under the Tax Reform Act of 1986. Still, regulations provide that qualified scholarships and fellowships are not taxable.
The federal government also provides savings plans, tax credits, and deductions to help taxpayers with their higher education expenses. Additional information regarding these benefits can be found on the IRS website.
When should you apply for grad school scholarships?
High school students often plan their undergraduate education while they are high school seniors, applying for schools, scholarships, and federal student aid. Like high school seniors, undergraduate students who are prospective graduate students are encouraged to apply for graduate school, find scholarships, and seek federal grants or other forms of financial aid.
To offset student loan debt, undergraduate students who wish to pursue graduate programs should search for graduate scholarships as early as possible. Start researching! Applicants must conduct research before applying to graduate school to learn what programs are offered at various institutions and the financial aid opportunities, including available graduate school scholarships.
You can find scholarships for graduate students on Bold.org with easy applications!
What is a good GPA for grad school scholarships?
Are you concerned that your GPA may prevent you from attending your dream graduate school? Don't be. Yes, your undergraduate GPA is considered when applying to grad school. However, grad schools are aware that grading is a highly subjective process dependent on anything from a professor's private opinion, class size, and even class participation.
Depending on the graduate program you apply for, a graduate school will determine the GPA requirement necessary to apply. Applicants must thoroughly read the application and understand the criteria to determine if they are eligible applicants. Generally, a 3.0 GPA is the most common for master's degree programs, though graduate school GPA expectations can vary significantly based on the graduate program you wish to apply for.
If you have a lower grade point average, be sure to incorporate an explanation of your grades in your application, tell a compelling story, and mention extracurricular activities, including any leadership positions you may have held. High-quality letters of recommendation will also increase your chances of landing your dream graduate school.
How do I receive a Federal Graduate PLUS Loan?
To apply for a Federal Graduate PLUS Loan for your advanced degree, you must complete the Free Application for Federal Student Aid (FAFSA) and apply for the Federal Graduate PLUS Loan at Studentaid.gov. These student loans help graduate students cover the remaining costs of their college education if they cannot pay their tuition with their initial awarded amount.
Looking for financial support? Check out these exclusive scholarships that support graduate students now!