Can You File Bankruptcy on Student Loans?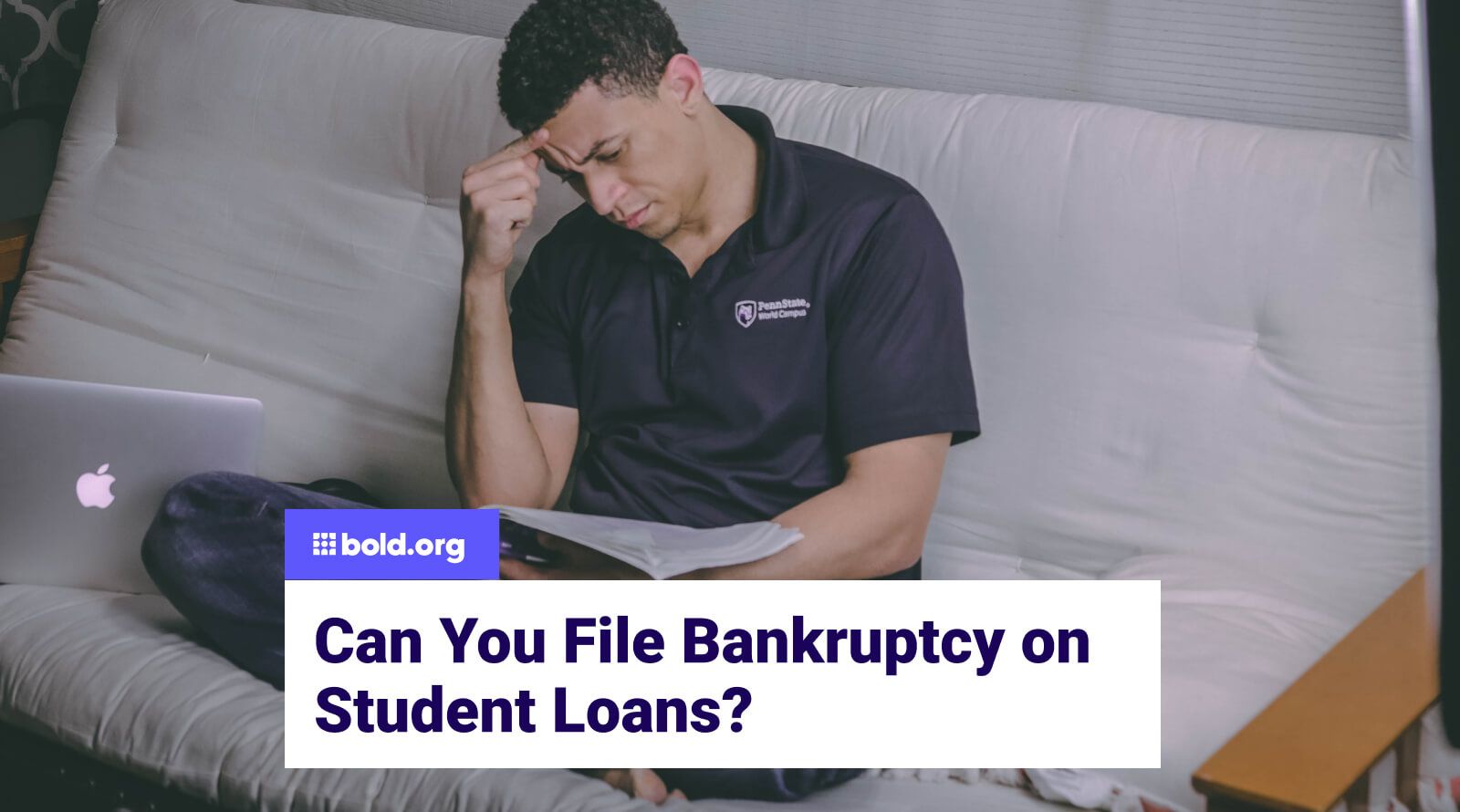 Top scholarships with upcoming deadlines
Did you know you can file for bankruptcy on student loans? It's a different story to get your federal and private loans discharged, but filing for bankruptcy is possible. If planning to discharge your loans, you'll need to do more than just file for bankruptcy. Your loans can only be discharged once you file for Chapter 7 or Chapter 13 bankruptcy and prove to a bankruptcy court that repaying your student loans would cause you and your dependents undue hardship.
To prove undue hardship for student loans, you must file for an "adversary proceeding," similar to a lawsuit. Your loan servicer may be present at the proceeding to argue against the student loan bankruptcy discharge.
Private and federal student loan borrowers must provide evidence that undue hardship will continue throughout a significant portion of the loan repayment period and that they have made an effort to repay the loan before filing bankruptcy. At Bold.org, we help students eliminate student loan debt. You can make more informed financial decisions by understanding everything you need about student loan debt.
Create a Bold.org profile and use the scholarship search feature to access hundreds of exclusive scholarships to save money and avoid student loan debt!