Best Online Statistics Tutors in 2023, Reviewed by a Student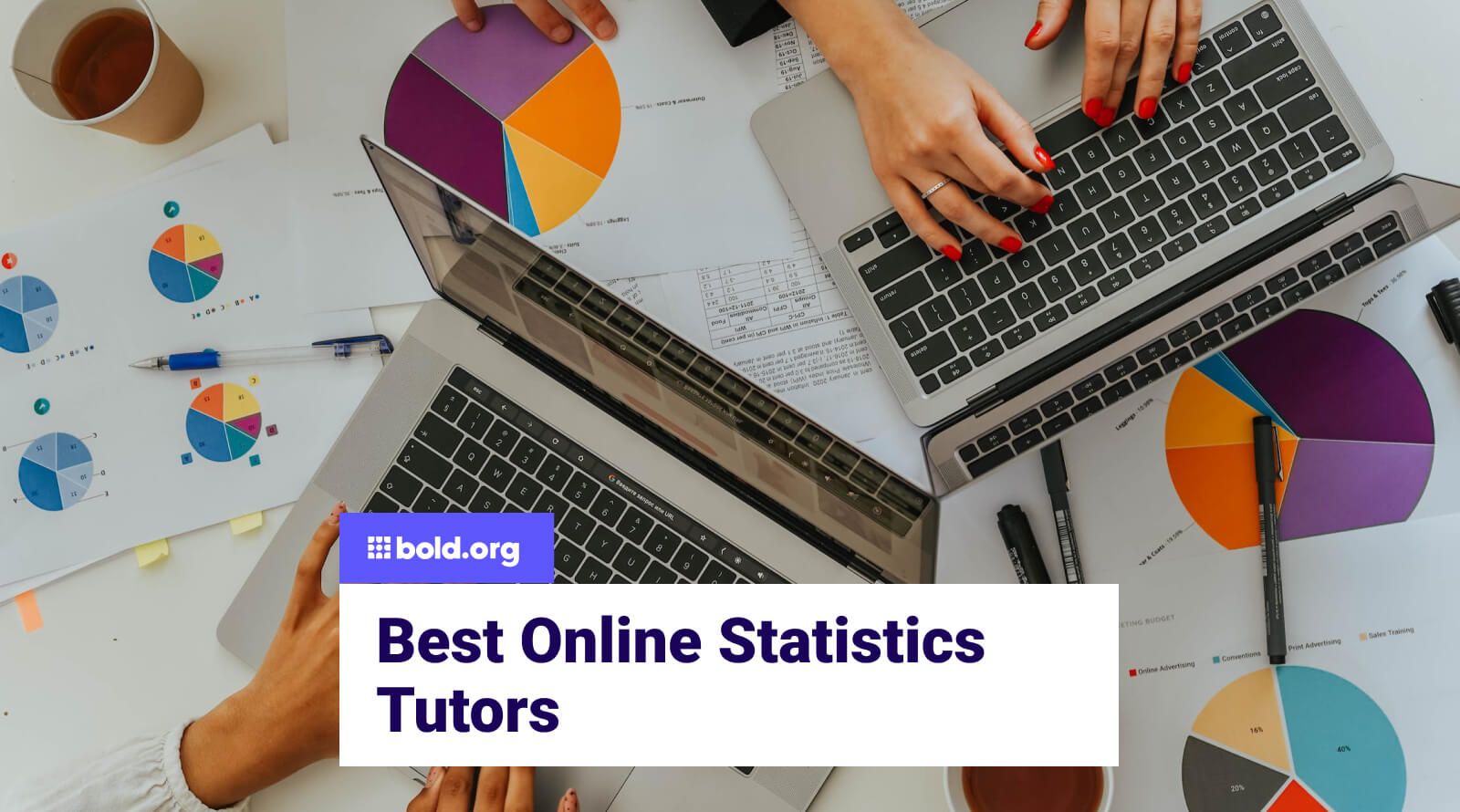 Top scholarships with upcoming deadlines
If you're feeling overwhelmed by those pesky p-values and mind-boggling confidence intervals, don't worry, you're not alone! Statistics is a challenging subject for many students. Learning statistics involves complex mathematical concepts and requires a high level of critical thinking. That's why many students seek the help of a statistics tutor.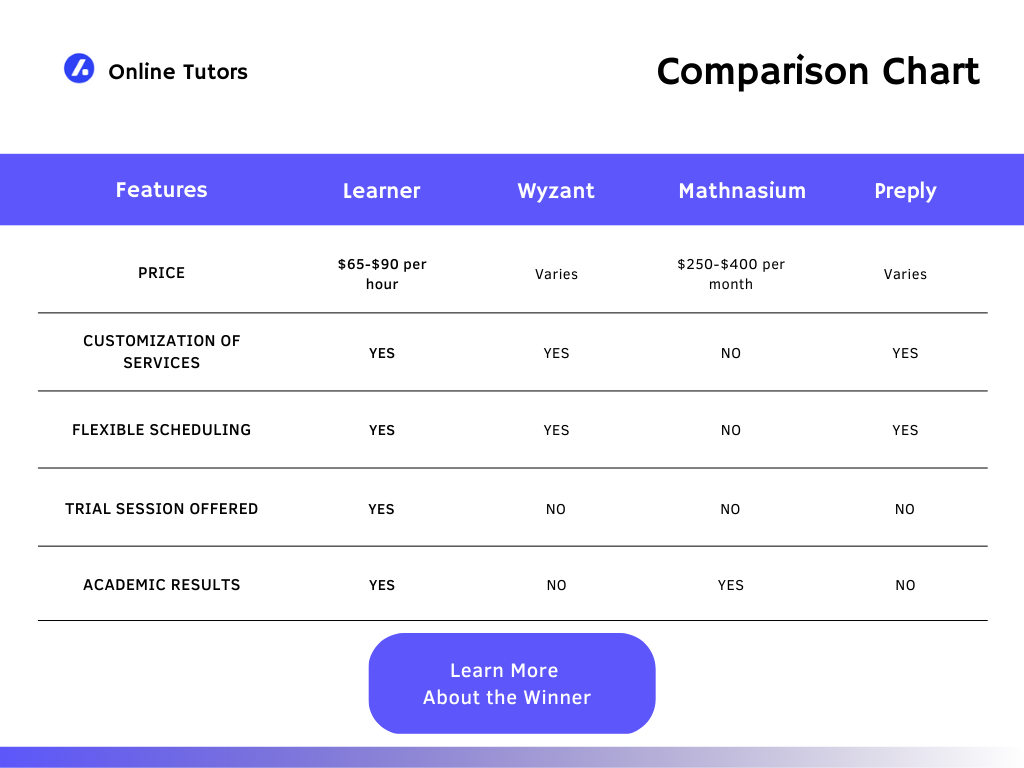 💡
TLDR: Learner.com earns the #1 spot as our Best Online Math Tutor.
Online statistics tutors with years of experience and a strong passion for math education can offer one-on-one instruction to help students better understand concepts and improve their grades. While a college instructor or high school math teacher may also provide statistics tutoring, their availability for individualized instruction may be limited, making online tutors a valuable resource.
In this blog, we'll discuss the benefits of hiring a statistics tutor and how they can help you succeed in your studies. While you're here, check out Bold.org's Scholarship Search feature to explore mathematics scholarships you can apply for!
Are you facing difficulties with statistics? Let Learner's expert statistics tutors help you conquer this challenging subject. Book your session today!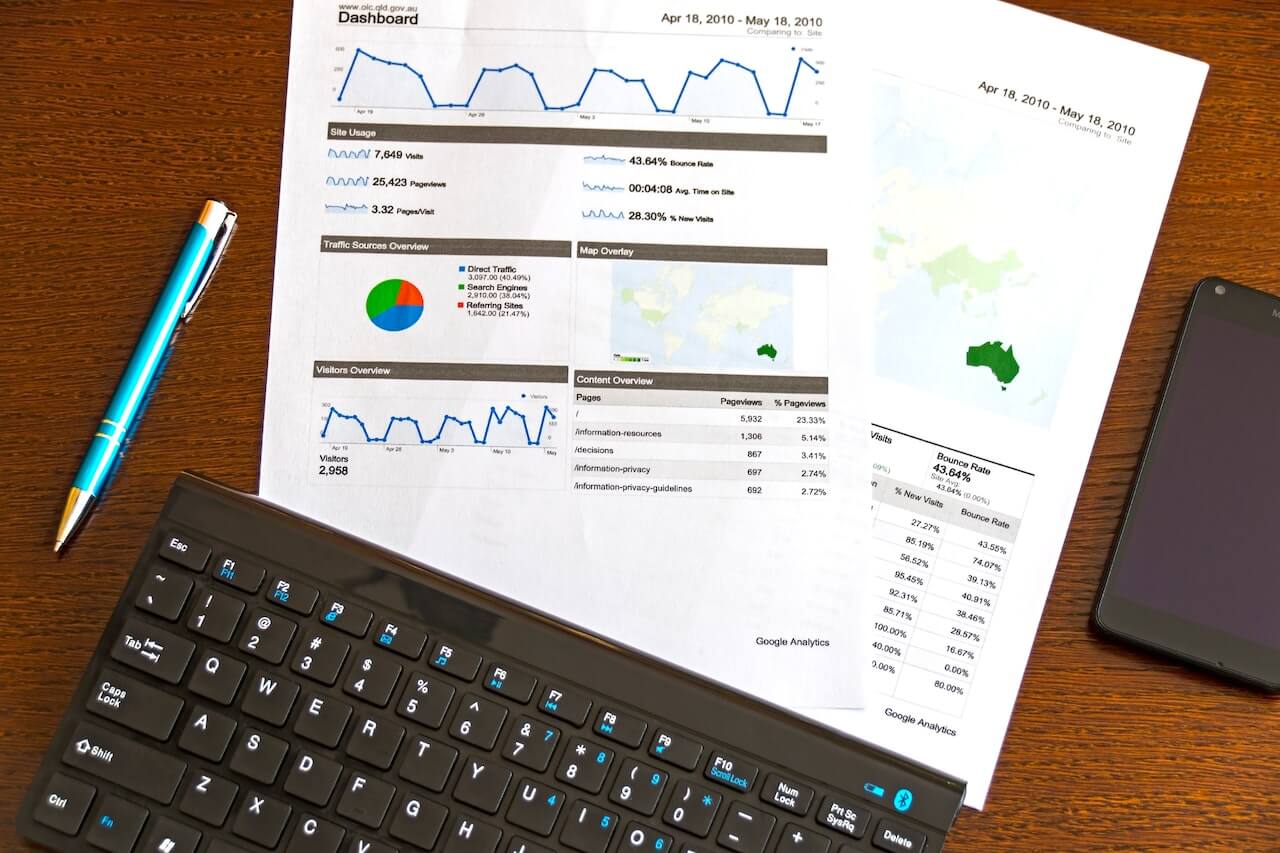 Best Online Statistics Tutoring Services
Online tutors in various disciplines have emerged as viable sources of academic assistance, catering to students' diverse learning needs. Online statistics tutoring is popular and provides personalized instruction, homework support, and exam preparation. The best statistics tutor is adept at adapting to students' preferred learning methods, ensuring an accessible and personalized learning experience. This list provides a range of options suitable for learners of all ages, abilities, and learning preferences, with considerations for budget constraints.
Learner
At Learner, their focus is on the success of students and educators in the field of statistics. They are committed to transforming education and motivating learners of all levels. They provide an extensive range of tutoring services that cater to the needs of all students. Learner was established by educators who are passionate about education and dedicated to their students' achievement.
A private statistics tutor from Learner will enable you to master the subject matter, achieve better grades, and prepare effectively for college. If you are already enrolled in college-level statistics courses, Learner can assist you in acquiring the necessary skills to overcome any difficulties or challenges. Learner's tutors are specialists in statistics, including areas such as inferential statistics, data analysis, and probability theory.
Learner's tutors undergo a rigorous screening and selection process to ensure they have the necessary expertise in the subject matter, as well as the ability to engage and inspire students in a remote learning environment.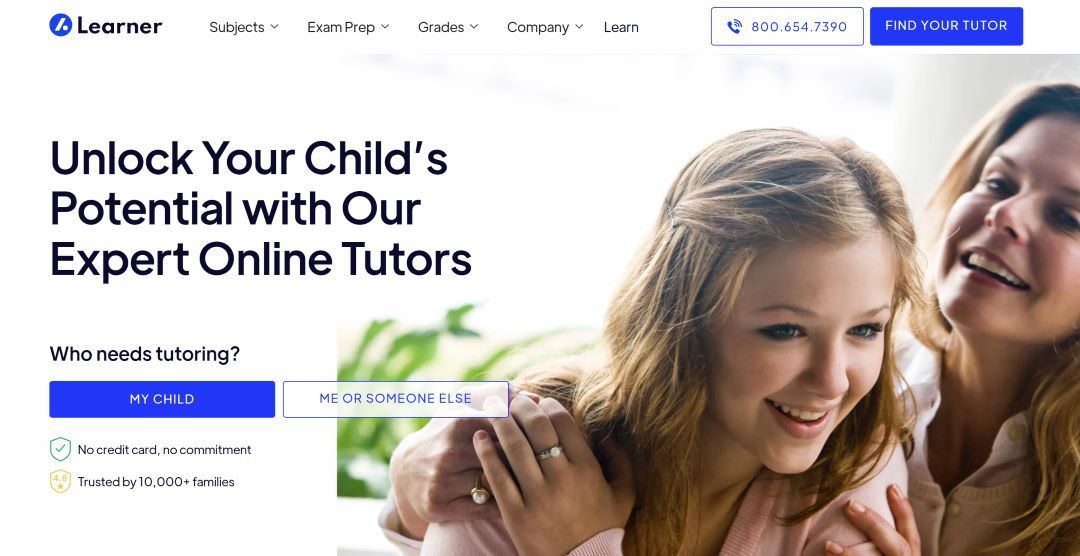 Learner offers customized tutoring plans for students seeking assistance in statistics. By completing a brief questionnaire, they will match you with the best online statistics tutor. Before starting your tutoring session, you can speak with an Education Expert over the phone to discuss any concerns you may have. Learner tutors specialize in various subjects, with a primary emphasis on mathematics. You can browse a tutor's profile on Learner to learn more about their areas of expertise and read feedback from previous students.
Need help with ap statistics? Book your session today and witness the difference that tailored tutoring can make in understanding statistics!
Wyzant
At Wyzant, you have the freedom to determine the amount you pay and the tutor you prefer to collaborate with for your statistics tutoring needs. You can select to meet with a statistics tutor either online or in person. By choosing your payment, you can save money and learn effectively. Wyzant has a tutor search feature that enables you to find the best tutors for your needs by searching for the subject you require assistance with. Wyzant offers a Good Fit Guarantee, which means it is free if you have an unsatisfactory first lesson.
Wyzant's statistics tutors set their own hourly rates and charge on an hourly basis. You can pay solely for the time you need without any memberships or prepayments. To learn more about a tutor's area of expertise, policies, and scheduling, you can view their profile on Wyzant.
Furthermore, Wyzant provides a range of free articles for student reference, including statistics concepts and theories. They also provide you with the opportunity to try out their Online Learning Tool before your lesson, allowing you to explore their collaborative features.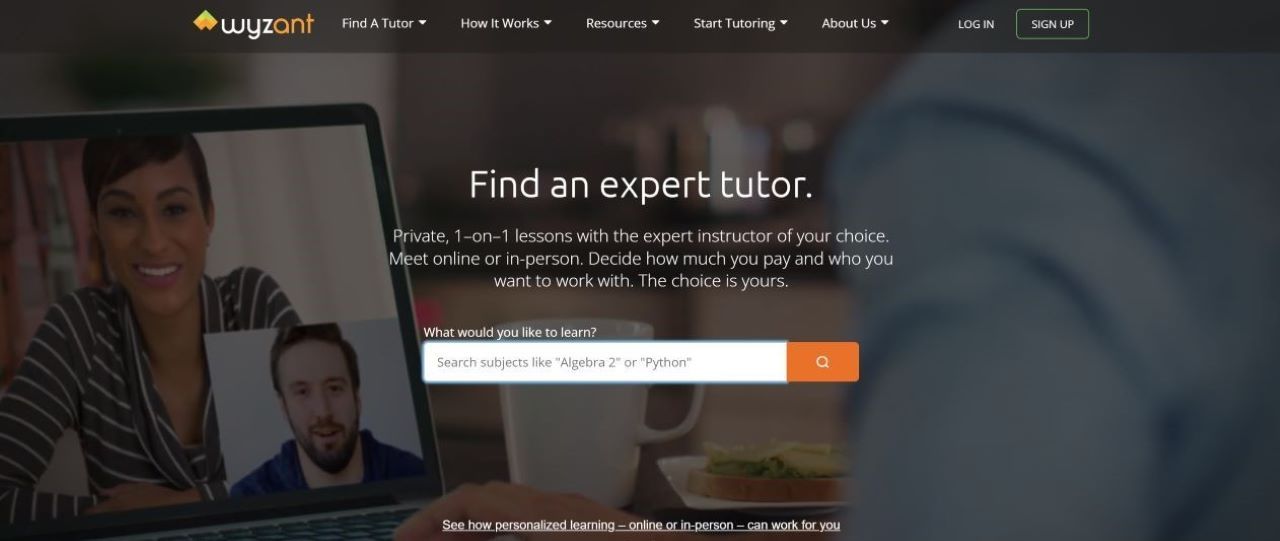 Statistics tutors who utilize Wyzant's Online Learning Tool enable you to save and download your whiteboards for future reference. Moreover, Wyzant provides a recording feature that can be accessed via their app or website. Opting for Wyzant as your tutoring service allows you to schedule sessions conveniently. You can peruse and select a tutor based on their reviews and ratings from previous students and access numerous free articles and resources without a subscription.
Don't struggle in isolation. Seek assistance and achieve your academic objectives. Schedule a tutoring session today with a professional statistics tutor.
Varsity Tutors
Varsity Tutors' aim is to aid individuals in acquiring knowledge, and they strive to connect educators and learners across all subjects, anywhere and anytime, seamlessly. They're committed to pairing students with top-quality statistics tutors who can provide exceptional education in statistics. Tutors tailor lessons, presenting materials and concepts interactively and in an easy-to-understand manner that keeps students engaged and on track toward academic success.
The foundation of Varsity Tutors is based on the educational journey of its founder and CEO, Chuck Cohn. During high school, he improved from an F to an A+ in honors geometry through private tutoring.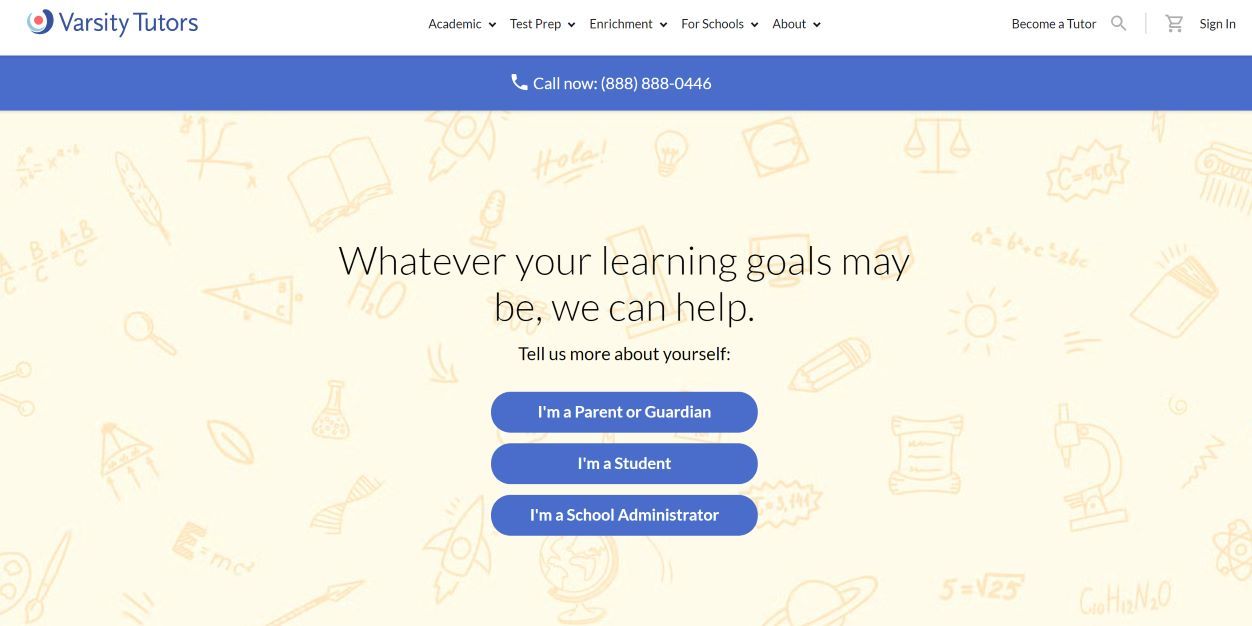 After connecting statistics tutors and students, Varsity Tutors' unique Live Learning platform enhances online education on desktop or mobile devices. It combines video chat, interactive tools, and collaborative workspaces to deliver the advantages of in-person tutoring. Students can instantly connect with a tutor for any statistics subject or issue at any time.
Book personalized statistics tutoring now and reach your full potential.
Chegg
Chegg offers affordable online tutoring, providing students unlimited live lessons and access to a library of previously solved statistics homework problems. Their 24/7 availability allows for quick assistance with difficult problems or questions. Chegg has many tools students can use to help them with their coursework.
On their website, you can learn statistics with Chegg through private tutors, videos, books, or flashcards. With a membership, students can search through millions of homework answers and problems already solved.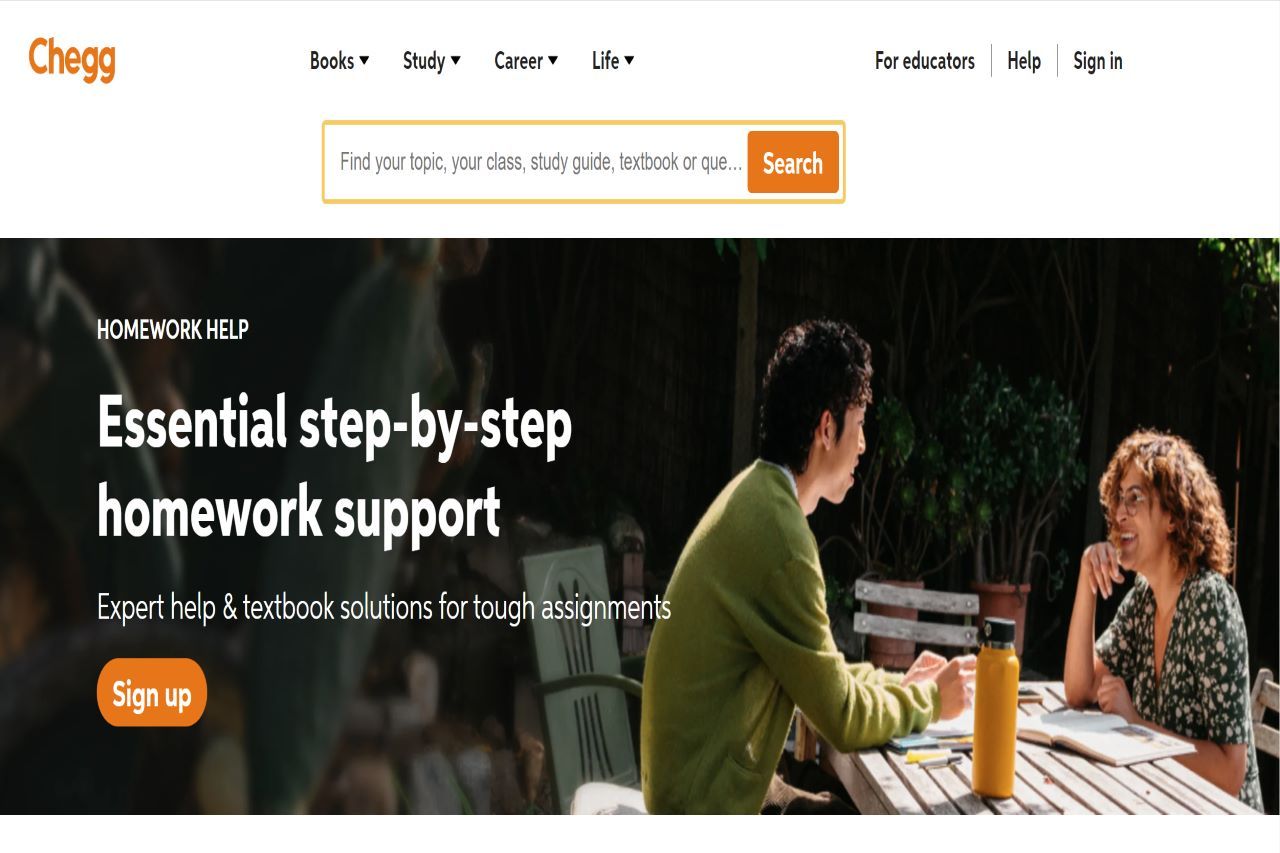 Chegg, founded by Iowa State University students in 2005 as a textbook rental platform, partnered with American Forests in 2009 to help the environment by planting trees for every textbook rented. In 2014, Chegg expanded its services to include online tutoring. You can learn more about Chegg's history to understand its vision and mission.
Boost your success with personalized online tutoring. Book now and gain confidence in achieving your goals.
Skooli
Skooli is an online tutoring service where students can quickly connect with expert teachers and math tutors. Whether you have a math homework problem or need help preparing for a test, Skooli's platform matches you with tutors based on your subject, grade level, and topic. You can even chat with a few tutors to find the best fit for your needs.
Once you've found your ideal tutor, you can enter their online classroom for personalized one-on-one tutoring sessions. After each session, students receive tailored feedback and study tips to help them remember what they've learned and identify areas for future improvement.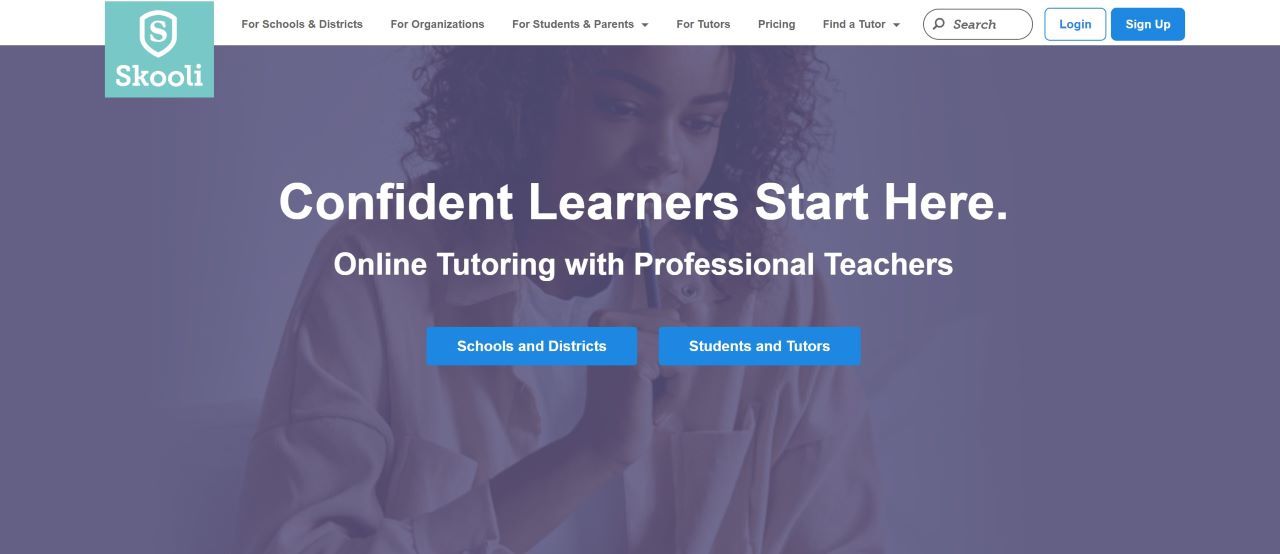 Skooli is an accessible and user-friendly online drop-in service that provides quick solutions to math homework questions. Their subscription packages are available starting from just $10 per week, while frequent users can enroll in the A+ Plan, which is priced at $30 per week. Skooli's flexible platform allows students to connect with statistics tutors instantly, thanks to the remote network of educators available 24/7.
You can experience the benefits of personalized tutoring by booking a session with Skooli today and see how it can help improve your skills.
Who Needs Statistics Tutoring?
Math tutoring in any branch is a valuable resource for individuals of all ages and proficiency levels. Statistics tutoring sessions can serve as a beneficial aid in bolstering one's statistics skills. As with calculus, trigonometry, and geometry, statistics is a critical branch of mathematics that plays a vital role in many fields, such as science, technology, and business.
Professionals who use statistics in their work, such as researchers, analysts, and data scientists, may also benefit from tutoring to improve their skills and stay up-to-date with the latest statistical methods and software. Additionally, individuals preparing for standardized tests that include statistical concepts, such as the SAT or GRE, may seek out tutoring to improve their scores.
Anyone looking to gain a deeper understanding of statistics and improve their statistical literacy can benefit from working with a statistics tutor. Seeking assistance is not indicative of a lack of proficiency but rather a proactive approach to furthering one's education and improving skills.