Best Online Algebra Tutors in 2023, Reviewed by a Student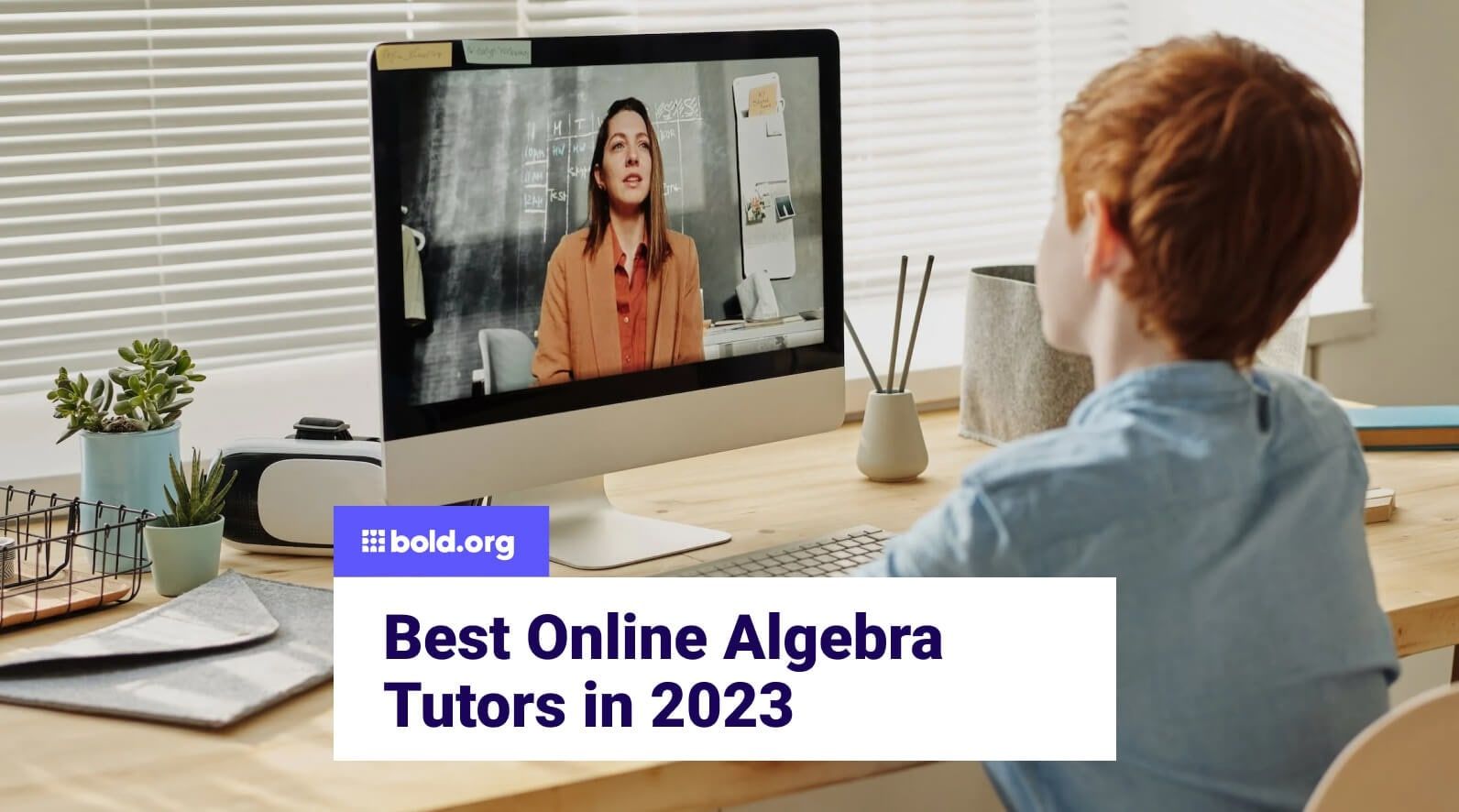 Top scholarships with upcoming deadlines
Mastering Algebra 1 and Algebra 2 lays the groundwork for future success in upper-level math courses like pre-calculus, calculus, and statistics. Algebra is an essential math subject for all students, considering that most colleges require algebra coursework in high school.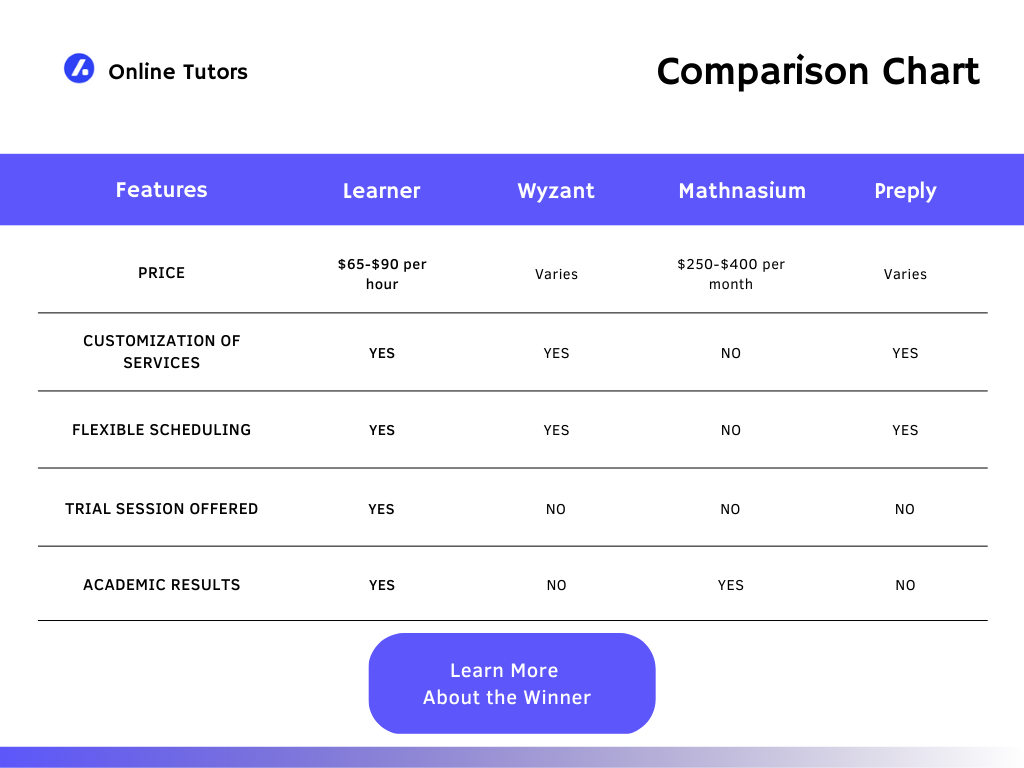 💡
TLDR: Learner.com earns the #1 spot as our Best Online Math Tutor.
Unfortunately, many students struggle to grasp algebra concepts, such as algebraic expressions, equations, and functions. As math-based curriculum becomes more complex, students may fall behind and become more frustrated with their critical thinking skills and problem-solving abilities.
Working with online algebra tutors can help students solidify their algebra skills and ensure they are thoroughly prepared for high school and college math coursework.
Ready to take your learning to the next level? Sign up for Learner's online tutoring today!
Get Matched to Thousands of Scholarships
Create your Bold.org profile to access thousands of exclusive scholarships, available only on Bold.org.
Create Free Profile
Receiving individualized help from a private tutor outside of the classroom will crystalize students' understanding of algebra lessons, build confidence, and improve study habits. In addition to earning better grades and performing better on algebra tests, working with a tutor ensures that a student is well-prepared for higher-level math courses.
With the plethora of math tutors and online tutoring services available on the Internet, it can be confusing to choose the right online algebra tutor that aligns with your learning style and budget.
Here, Bold.org has compiled a list of the Best Online Algebra Tutoring Services in 2023 to help you find an expert algebra tutor who will work best for your individual needs, including the best online algebra tutors for high school algebra and elementary and middle school algebra.
Check out our other Bold.org blog posts to learn more about STEM scholarships and how to create a budget for college as you prepare to apply.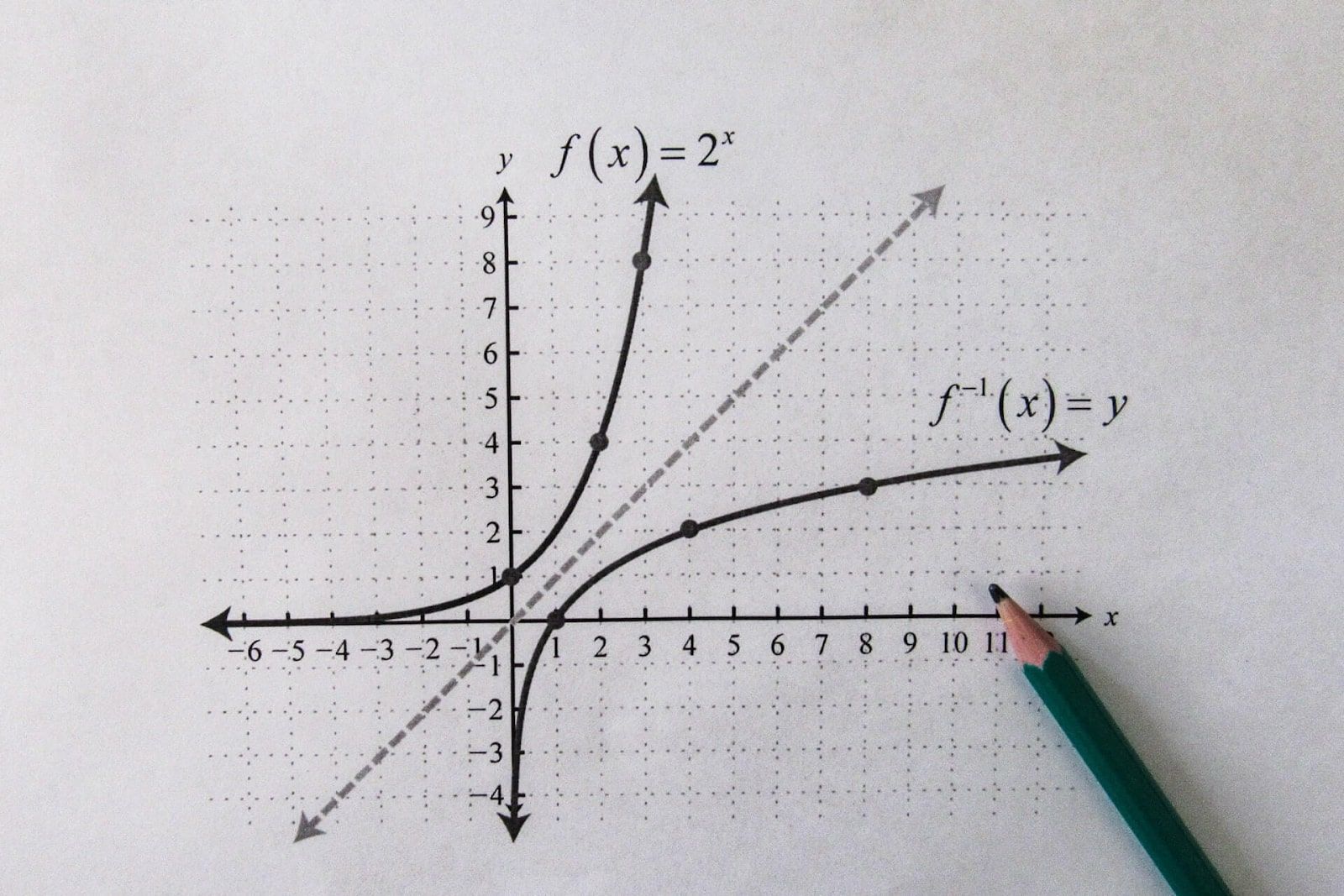 What Should You Look for in an Online Algebra Tutor?
Working with an algebra tutor in an online setting allows students to have more flexibility with scheduling and strengthen their math skills from the comfort of their home environment.
Other benefits of opting for online algebra tutoring include more options for selecting tutors that are not limited by your geographic location and a lower cost than working with private tutors in person.
When searching for the perfect online algebra tutoring service, here are the most important things to keep in mind. Firstly, you hire a patient tutor who will cater to your learning style. The tutor should create individualized learning plans for your algebra tutoring sessions rather than following a cookie-cutter, one-size-fits-all methodology.
With Learner, you can rest assured that you're receiving the highest quality of personalized support and guidance. Sign up now to connect with one of Learner's exceptional tutors!
Additionally, qualified tutors will possess a strong background in math - ideally, experience with higher-level math subjects in high school or a bachelor's degree in a STEM subject. They should prioritize strengthening their problem-solving skills and critical thinking to continue succeeding in math classes beyond algebra.
Best Online Algebra Tutoring Services in 2023
Learner is a fully online math tutoring platform that offers high school math tutoring in various subjects, including algebra 1 and algebra 2. Other math subjects offered include linear algebra, calculus, geometry, and pre-calculus.
All math tutors on Learner undergo a rigorous screening and vetting process that ensures that tutors are subject-matter experts and possess the people skills to successfully work with students.
Moreover, each student's learning plan on Learner is fully customized from the start. Interactive lessons on their advanced online platform allow you to solve algebra problems and work on math homework in an engaging online space. Furthermore, continuous feedback is provided after each session so you can keep track of your progress.
You can sign up to work with an algebra tutor on Learner by taking their 1-minute assessment. Afterward, you'll have a phone conversation with one of Learner's educational consultants and schedule your first tutoring session within 72 hours.
Unlock the power of algebra with personalized tutoring. Book your first session today!
Chegg is a budget-friendly tutoring and homework help platform that gives you access to 24/7 study help and guided textbook solutions from experts. When you sign up for a Chegg subscription, you can pay $6.95 for a one-off tutoring session or $14.95 per month for unlimited tutoring services.
For students specifically seeking algebra homework help, you can also sign up for Chegg Math Solver. Chegg Math Solver allows you to receive assistance with solving any problem within 30 minutes by uploading a picture of the question. Verified practice tests, quizzes, and study guides created by subject-matter experts are also available with select subscriptions.
Say goodbye to algebra confusion and hello to success. Start tutoring today!
Learn to Be is a nonprofit organization that provides free tutoring sessions to students from underserved communities and low-income backgrounds.
Students using Learn to Be build strong, 1-on-1 relationships with expert tutors, so this is a great option for families who may not be able to afford more traditional tutoring services. Sessions are 100% online, and students have the option to work with their tutor until they achieve their goals for online tutoring.
You can receive free online algebra tutoring from Learn to Be by filling out their Student Enrollment Form and selecting "Algebra" in the drop-down menu of available subjects.
Unlock your algebra potential with personalized tutoring. Book now!
Previously a popular neighborhood in-person tutoring service, Mathnasium now also offers online math tutoring through their Mathnasium@home program.
Mathnasium@home delivers fully online, live math instruction from math tutors who have undergone intensive training. With their online model, you can reduce travel time and fit in math tutoring sessions even with a busy schedule.
The Mathnasium Method prioritizes building a strong foundation in math by building upon students' pre-existing math skills and addressing any learning gaps while teaching students to become stronger mathematical thinkers.
Algebra got you stumped? Book your tutoring session now and solve the equation to success.
Varsity Tutors is another popular online tutoring platform with thousands of online tutors, including expert algebra tutors. When you sign up to work with a tutor on Varsity Tutors, you'll be matched with a tutor who will create a personalized lesson plan.
The company's Instant Tutoring feature also allows you to receive homework help at any time of the day. This can be very useful for a student struggling with algebra homework, especially if you have a busy schedule and can only fit in algebra tutoring in a short window.
Say goodbye to math confusion, hello to confidence. Start your tutoring journey now!
Wyzant is an in-person and online tutoring platform that helps you match with tutors that best suit your needs. Wyzant allows you to search among thousands of algebra tutors online or in your local area so that you can understand all of the tutoring options available to you.
You can easily compare tutors' qualifications, hourly rates, and reviews to find the right algebra tutor and begin online tutoring sessions immediately.
Furthermore, you collaborate with tutors in Wyzant's browser-based online learning tool that makes it easy to study algebra concepts by providing a visual space to work on math problems together.
Get ahead in Math with Wyzant's Expert Tutors. Book your first session today!
Skooli is an online tutoring platform that offers unlimited tutoring sessions with a single, year-long subscription.
Algebra tutors on Skooli are all experienced educators with teaching certifications, Master's degrees, or PhDs. When you sign up for online tutoring on Skooli, you can review teachers' profiles and read their reviews to choose an educator whose tutoring style works best for you.
Skooli charges one overall per-student rate that gives you access to on-demand tutoring for a whole year rather than charging per hour. You can drop in for an instant tutoring session and homework help anytime, and their digital classroom integrates video calls, a whiteboard, and live chat for convenient, interactive lessons.
Math made easy with Skooli's online tutors. Start your learning adventure today!
Preply provides private, online algebra tutoring for affordable prices in various languages. When you search for an online algebra tutor on Preply, you can filter your search based on price and schedule to find the best algebra tutor that matches your budget and availability.
You can also filter by tutors' specialties, such as differential equations, elementary algebra, linear algebra, and other topics students commonly struggle with. Initially, you will be asked to purchase a trial lesson with a tutor. If you enjoyed working with that particular instructor, you could then purchase your choice of tutoring hours.
The more hours you purchase, the bigger the discount. As a result, working with an online algebra tutor on Preply can help you lower costs if you plan to hire a tutor for longer.
Algebra giving you trouble? Book your personalized tutoring session now!
Frequently Asked Questions
What Are the Costs of Online Algebra Tutors?
The rate that an online algebra tutor charges will vary based on their education level, tutoring experience, and the tutoring platform they work with.
For example, hiring a high school student to tutor younger students in elementary algebra or intermediate algebra will cost much less than hiring college students with more tutoring experience or even more experienced educators.
An algebra tutor can cost anywhere between $25/hour to $100/hour, with an average cost of about $50/hour. The platforms we've highlighted in this post are some of the most economical tutoring services available! For example, unlimited monthly tutoring costs under $15 on Chegg.
Opting in for a subscription service or purchasing a package option for an algebra tutor can also help reduce tutoring costs in the long term.
Where Do I Find the Best Algebra Tutor for High School Algebra?
Learner is the best platform for hiring a private algebra tutor for high school students.
Learner specializes in teaching students high school math and offers a range of subjects specific to high school students, including algebra 1, algebra 2, trigonometry, and pre-calculus. They also offer SAT math tutoring and ACT math tutoring.
As a result, tutors on Learner are high school math experts and possess extensive experience in working with students on algebra skills and intermediate algebra.
Where Do I Find the Best Elementary and Middle School Algebra Tutors?
Mathnasium and Wyzant are excellent options for finding the perfect algebra tutor for an elementary or middle school student. Mathnasium provides structured learning plans for early childhood, elementary, and middle school students that will align with your school curriculum and help fill in the gaps in students' knowledge.
The wide range of algebra tutors active on Wyzant makes it a great option for finding a math tutor experienced in working with elementary or middle school students. Many high school and college student tutors on the platform specialize in tutoring elementary algebra and K-12 math. Now that you understand how to find the best tutor on the Internet, you're ready to begin learning algebra with a qualified online tutor!
Don't forget to create a Bold.org profile on our platform to see available mathematics scholarships and other scholarships for students of all grade levels.