Best High School Tutors in 2023, Reviewed by a Student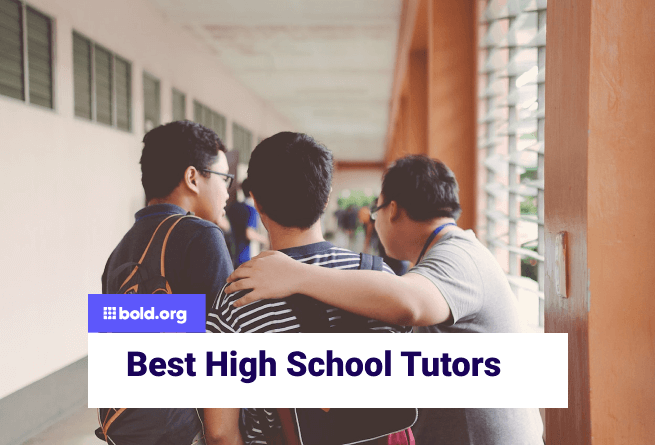 Top scholarships with upcoming deadlines
High school tutors have become a vital support system for students who struggle to keep up with their academic workload. High school tutoring not only provides academic assistance but also helps students develop effective study skills and confidence in their intellect. In addition, enrolling in high school tutoring can help keep students accountable and motivated.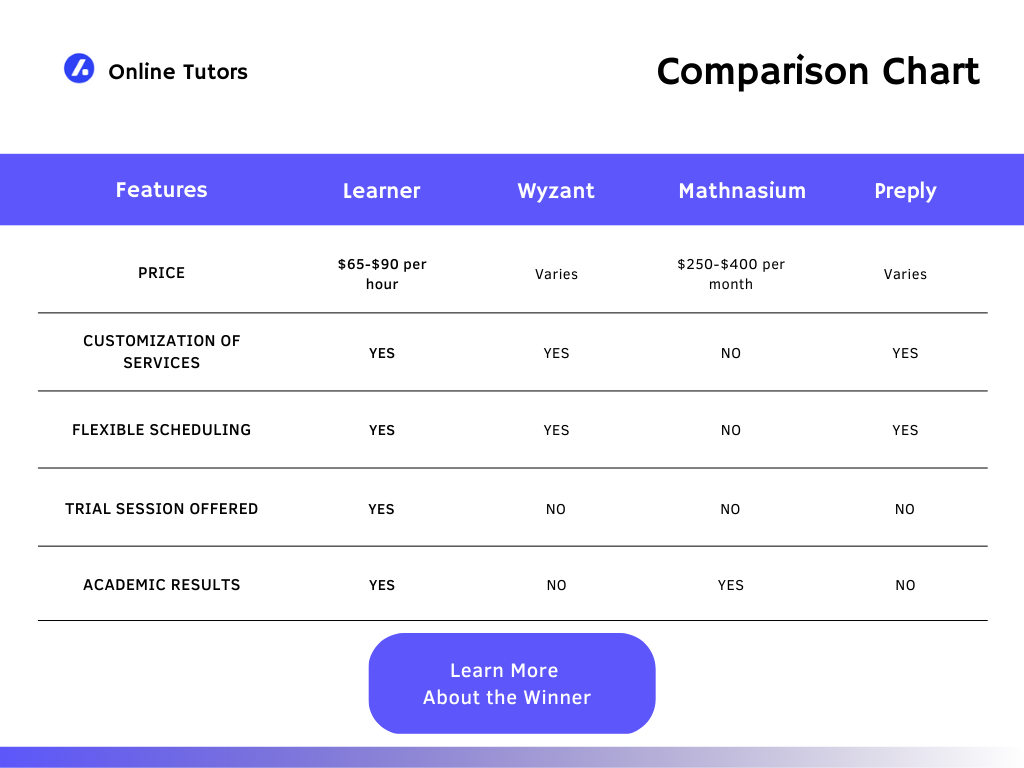 💡
TLDR: Learner.com earns the #1 spot as our Best Online Math Tutor.
High school students today can face a lot of pressure when it comes to getting good grades and applying to prestigious schools. Tutors can help them manage this pressure by teaching them effective study strategies and helping them to feel more confident in their abilities.
High school students may be interested in making a free profile with Bold.org, a nonprofit that provides students with helpful academic and financial resources. Sign up today to gain access to hundreds of free scholarships.
In addition, Bold.org can assist students in choosing the right tutor for them, whether it's for test prep or school subjects. High school students struggling to decide if they need a math tutor, for example, can read this guide on the best online math tutors.
In this day and age, much of our academic and professional activities have moved online. Many high school students may find online tutoring extremely convenient. Several tutoring services, such as Learner, offer online tutoring to meet the needs of busy high school students.
Maximize your potential and excel in high school with Learner's top-notch tutoring services. Their expert tutors will help you master your coursework and prepare for exams, so you can achieve your academic goals with confidence. Book your session today!
Top 5 High School Tutoring Services
Our top pick for high school students is Learner. This platform stands out because of its emphasis on accommodating the learning needs and methods of individual students. In addition, Learner delivers consistently good results by employing a team of highly qualified and passionate educators. Learner focuses on individual student needs by matching them with a suitable math tutor. Every Learner high school tutor is experienced, caring, and vetted by a strict screening process.
Unlike many other high school tutoring services, Learner uses a questionnaire to understand students' academic needs and personalities. This information is used to ensure a satisfactory tutoring experience that fosters trust and improves productivity. Every Learner tutor is not only an expert in their field but also possesses the necessary social skills to be a great teacher.
Learner's dedication to matching students with the right tutor for them is backed by their money-back guarantee and free trial session. Moreover, Learner is accessible across devices, giving students flexibility in their learning. Many high school students face busy and demanding schedules, but Learner's flexibility across devices and easy scheduling system make sure students can find the time to learn outside of class. Book your Learner tutoring session today!