Best Business Schools in California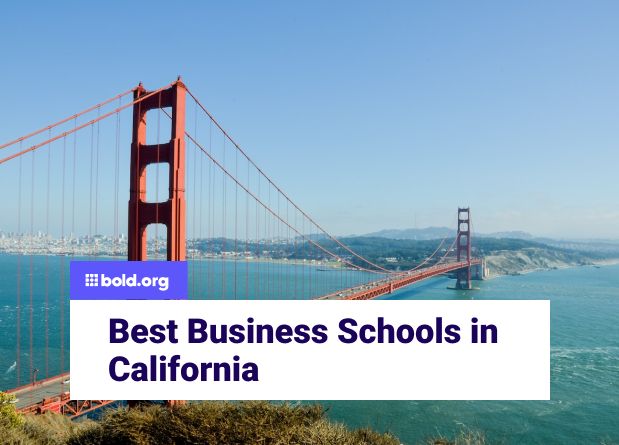 Top scholarships with upcoming deadlines
A business degree can be incredibly lucrative and versatile, which is why many Golden State students choose to attend business schools. Students from out of state may also be interested in the best business schools in California, as this state is home to Stanford University, Berkeley University, and San Diego State University, to name a few.
Students who study in the field of business can learn several marketable skills, including:
Business administration
Business management
Leadership
Financial literacy
Marketing
Accounting
Communications
For more resources on how to get into and pay for the best business schools in California, visit Bold.org's scholarship blog. Business schools can be costly, depending on which business school you attend. Sign up for a free profile today with Bold.org to access hundreds of scholarships.
Students may be interested in these exclusive business scholarships, which are unique opportunities to earn money for business school. In addition, Bold.org has a separate page for exclusive MBA scholarships as well.
A business degree can lend a lot of flexibility to your career, as business students may find administrative jobs in any field or company. You may be interested in this article on what skills employers look for to help you decide what business classes to take in college. In a more hierarchical corporate setting, a bachelor's in business can easily become a good foundation for a more specialized degree, like accounting, which will further increase your value to your company.
Read this article on what to major in if you're unsure about applying for a specialized program.