Questions and Answers about Shepherd University
Does Shepherd University allow testing to be done so one can earn credit for the selected class without having to take the class?
Does Shepherd University sports teams allow walk ons?
What is the cost range for the different housing that is available to freshmen?
Does Shepherd University offer any benefits for legacy students?
Does Shepherd University have a public chart of credits that transfer from AP courses?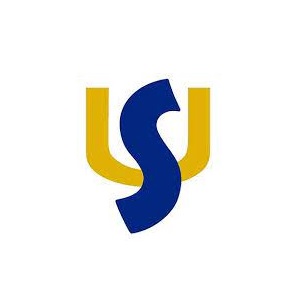 Shepherd University
We do! Check out www.shepherd.edu/ap-and-ib-credits/ .
What opportunities or programs does Shepherd University have in place to help first-year students acclimate to college life?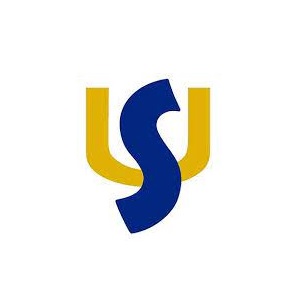 Shepherd University
We have several programs! Every first-year student must complete a First Year Experience course which will help guide the student in the college transition. Out Student Success Center assists students in developing time management, organization and study skills, to name a few. Our TRiO program is similar, but it geared at assisting first-generation college students. Check out www.shepherd.edu/studentaffairs and www.shepherd.edu/trio for more information!
Majors offered at Shepherd University
Academics at Shepherd University
Required with application
Required with application
Student Faculty Ratio
16 to 1
Selectivity
Least Selective (89% Acceptance Rate)
School type
Public 4-year institution
Demographics for Shepherd University Students
| Ethnicity Breakdown | Asian | Black | Caucasian | Hispanic | Middle Eastern | Native American | Pacific Islander |
| --- | --- | --- | --- | --- | --- | --- | --- |
| Shepherd University Students | 4% | 13% | 78% | 12% | 1% | 2% | 1% |
| All Bold.org College Students | 11% | 21% | 37% | 25% | 2% | 2% | 1% |
Gender breakdown
Shepherd University Students
< 3% Gender nonconforming
Work at Shepherd University?
Answer student questions, suggest changes to this page, and more.
Common careers for Shepherd University students
Common Careers and Their Average Annual Salary
Senior Software Engineer
131k
Human Resources (HR) Generalist
48k
Based on 1,344 student responses
48.9k
Avg. Early Career Pay
51%
in High-Meaning careers
Net price of attending Shepherd University
Shepherd University financial aid
Average grant

$4,108

Average pell grant

$4,710
Average total loans

$8,792

Average federal loans

$5,275
Recommended by
Known for
Access to outdoor activities
Lots of interesting clubs and activities
4.0
WHAT I LIKED
I really enjoy hearing my friends talk about the progress and help they gain while working with the professors at the shepherd and how willing the staff is to help you with all the things you might need to succeed.
WHAT I didn't LIKE
Personally, I think the dorms could use a little deep cleaning but overall the good outweighs the bad.
4.0
WHAT I LIKED
I have had an amazing education experience so far, and cannot wait for the rest of my time here.
WHAT I didn't LIKE
Some of the cooking staff do not take their job seriously and let food get burned more than once.
4.0
WHAT I LIKED
What I like the most about Shepherd University is just how integrated it is into the community. There are so many places you can visit downtown and there is a trail right off the bridge into Maryland giving you many chances to be out in nature. The people at the university are all very welcoming and are easy to get along with. Since this University is a community college, its environment isn't overwhelming since the campus is a decent size and the class sizes typically only range from to 20-30 people making it easier to create connections with others.
WHAT I didn't LIKE
For the most part, I have enjoyed my life on campus, however, I do wish there was more variety when it comes to food. In the areas that I have eaten, it's typically a bit more on the range of fast food and there is really only one area that provides more of a healthier palette which is at the Wellness Center.
4.0
WHAT I LIKED
What I liked about Shepherd University was the history as well as the atmosphere. The classes are smaller so you get more 1 on 1 with the professors and instructors allows you to be able to succeed a lot more. They are very strong on community outreach
WHAT I didn't LIKE
I didn't stay on campus by the dorms weren't the best. They've since added new apartments and a new dorm hall that is a state of the art.
While we do our best to show up-to-date information, due to COVID-19 and other factors out of our control, it is possible that the data we are showing about test requirements, application deadlines, and more, are inaccurate. Please verify with the college itself via their website to ensure you are aware of all requirements and deadlines.