What Is a Merit Based Scholarship?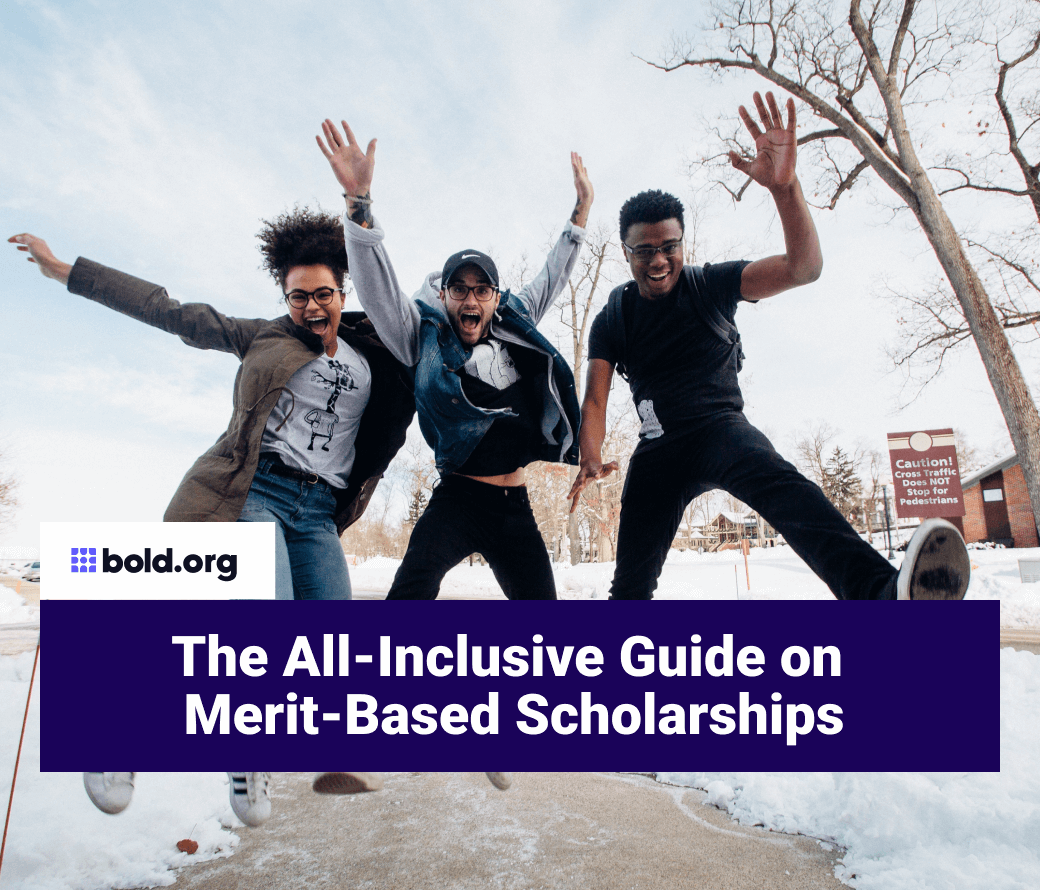 Top scholarships with upcoming deadlines
When applying for scholarships, many students ask, "What is a merit based scholarship?"
It's a great question, but the answer has multiple parts:
---
Definition of a merit based scholarship
Merit scholarships are scholarships awarded based entirely on a student's merits, such as academics, test scores, extracurricular activities, community service, and more. You may have heard of the National Merit Scholarship Program, which offers students funding based on their PSAT and SAT scores. Many students in college turn to merit scholarships, although a lot of highly selective schools do not offer a merit scholarship. In the 2019-2020 school year, 22% of undergraduates received merit aid. The average merit award during that time was $11,287.
Get Matched to Thousands of Scholarships
Create your Bold.org profile to access thousands of exclusive scholarships, available only on Bold.org.
Create Free Profile
Compared with need-based scholarships, merit-based scholarships are not based on your family's financial status. They only take into consideration certain traits or passions of the applicant. By working hard and being a leader in or outside of school, you can receive a merit scholarship, or receive a tuition discount that can help you pay for school. When combined with need-based financial aid, it can make a big difference.
In order to get a merit scholarship, there are a few factors that can help you win. Below, we've collected a few categories that merit scholarship awards often fall into.
And remember to make a Bold.org profile to access hundreds of exclusive scholarships just for you.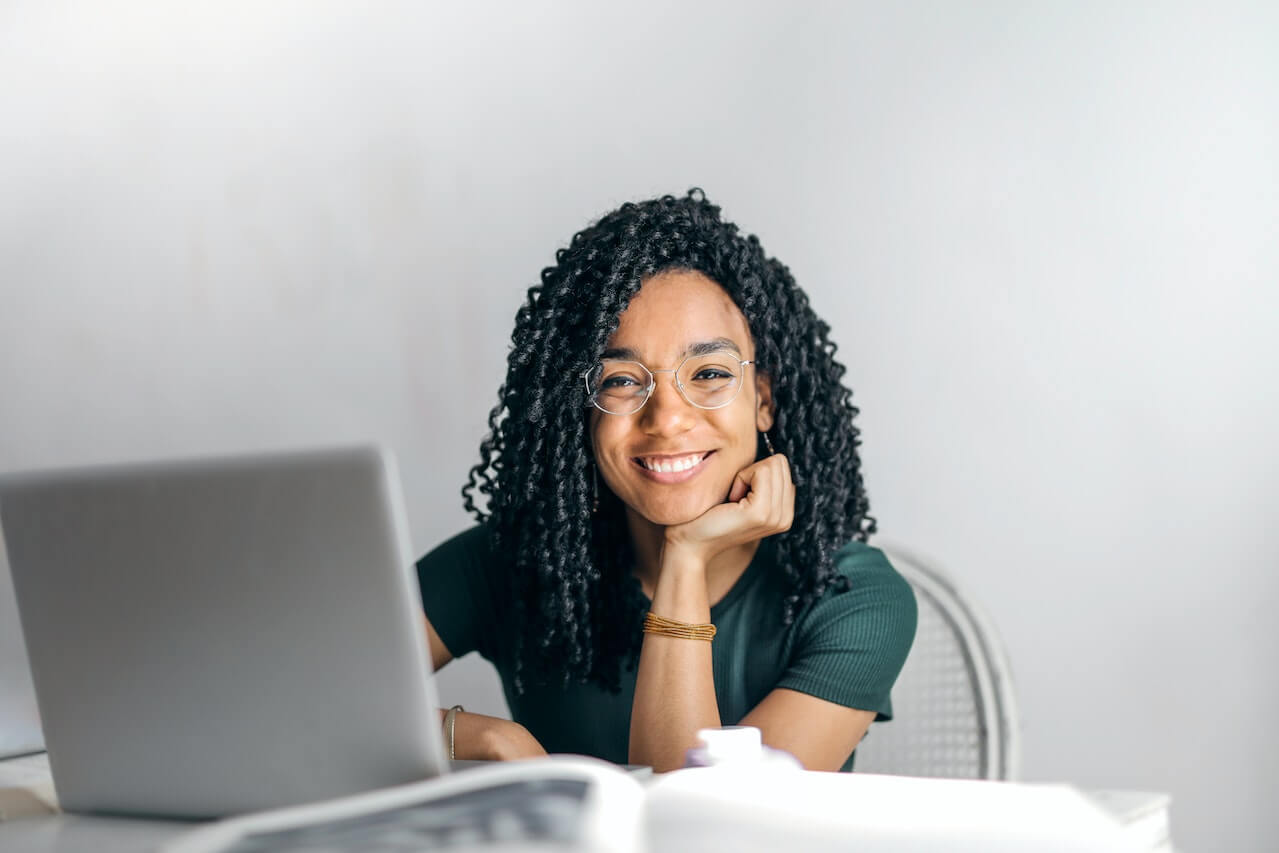 Merit scholarship factor 1: Academics
GPA/Grades
Some merit scholarships take GPAs into consideration when choosing winners. If you have good grades, you may be able to win a merit-based scholarship based on your grade point average. Academic merit scholarships may also take into consideration excellence in one subject.
Majors
Some schools and organizations offer merit scholarships based on excellence in a particular program, especially for underrepresented majors. If you enroll in an honors college or have a certain GPA in your chosen major, you may qualify for a merit-based scholarship. To find scholarships on Bold.org that cater to certain majors, you can select categories such as "Health Care" or "STEM" on the scholarship search page.
Test scores
Another factor that might be taken into consideration is your test scores. Many merit scholarships look at SAT or ACT scores. Sometimes, a merit scholarship takes both scores and GPA into consideration. If you have high test scores, this may help you get a merit scholarship.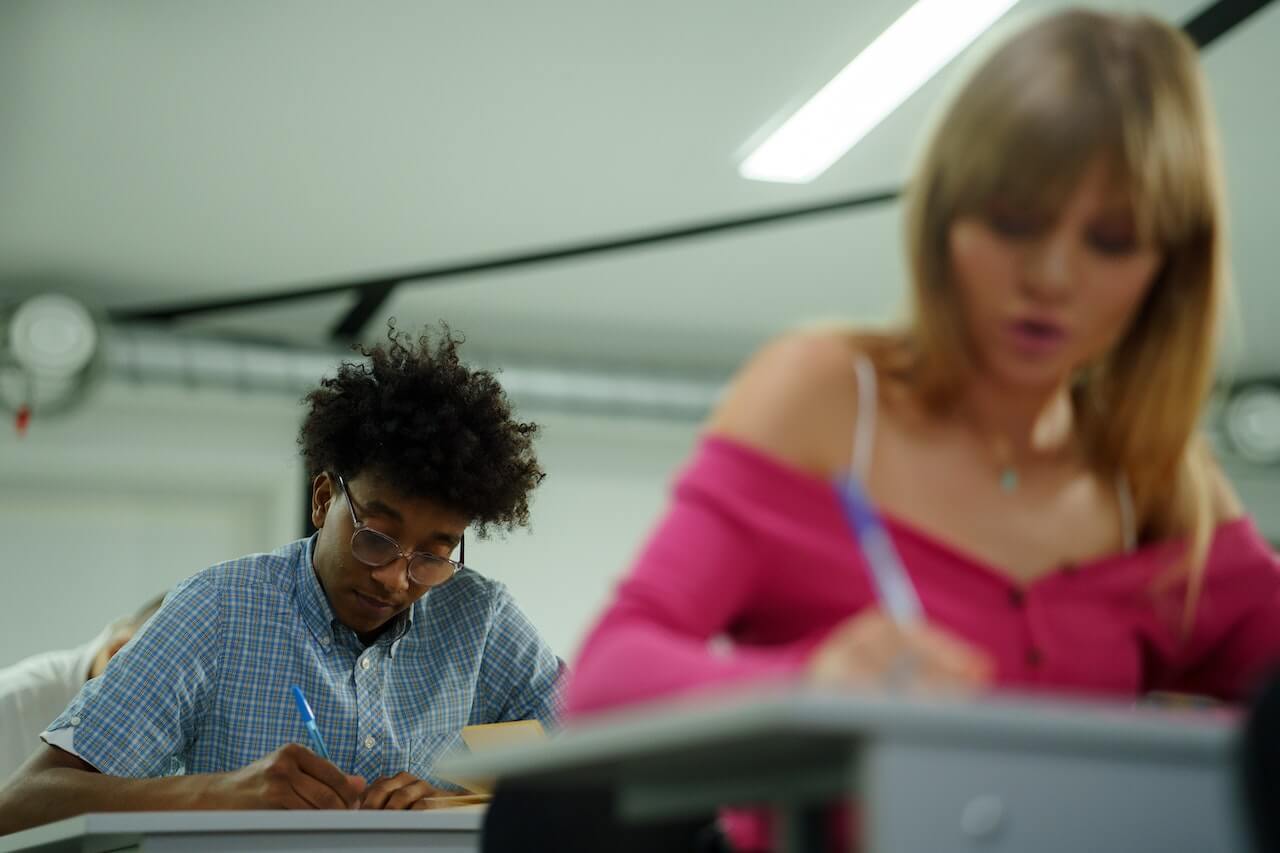 Merit scholarship factor 2: Extracurricular activities
In addition to academic achievements, your extracurricular activities can be considered. If you are involved in sports, music, theater, or any other activities, a merit scholarship award may allow high school students and college students to show off what they are passionate about.
Athletic Scholarships
For students who participate in a particular sport or are very athletic, there are plenty of scholarships that celebrate athletic ability. On Bold.org, you can find sports scholarships by selecting the "Athletics" category from the scholarship search page. Bold.org also has collected a list of scholarships for athletes.
Artistic Scholarships
For students who are particularly good at visual or performing arts, there are plenty of scholarships for artistic people. To find art scholarships on Bold.org, you can select the "Arts" category from the scholarship search page.
Merit scholarship factor 3: Other
Community service
Sometimes, community involvement is taken into consideration when considering students for merit awards. Whether you volunteer at local soup kitchens or animal shelters, assist at nursing homes, or do other types of service in your community, many merit scholarship committees and private organizations will recognize and reward your involvement.
On Bold.org, there is a "Community Service" category where you can find merit scholarships for students like you who go above and beyond when serving their communities.
Leadership activities
If you can show that you have leadership skills, whether you are the president of a club or captain of your basketball team, you can increase your chance of receiving merit aid. Some organizations offer merit scholarships for those who are in particular leadership programs, such as student government.
What Are the Different Types of Merit Scholarships?
There are two main types of merit scholarships. The first is those offered by colleges and universities in the form of merit aid. These awards are sometimes athletic scholarships, academic scholarships, or arts scholarships, which can be helpful for those going into a certain program. College and universities may only give out merit scholarships, but in some cases, they offer merit scholarships in addition to need-based scholarships and financial aid.
Beyond scholarships within higher institutions, there are also merit-based scholarships offered by private organizations. Private scholarships are often awarded on the basis of either an essay or other application criteria. Sometimes, a scholarship will require that applicants have a minimum GPA or a certain test score, but there are plenty of scholarships that look for talented students with a passion or skill, regardless of academic performance.
On Bold.org, there are plenty of merit scholarships that you can apply for. For a list of merit scholarships that you can apply for, check out Bold.org's list of 9 Exclusive Merit-Based Scholarships.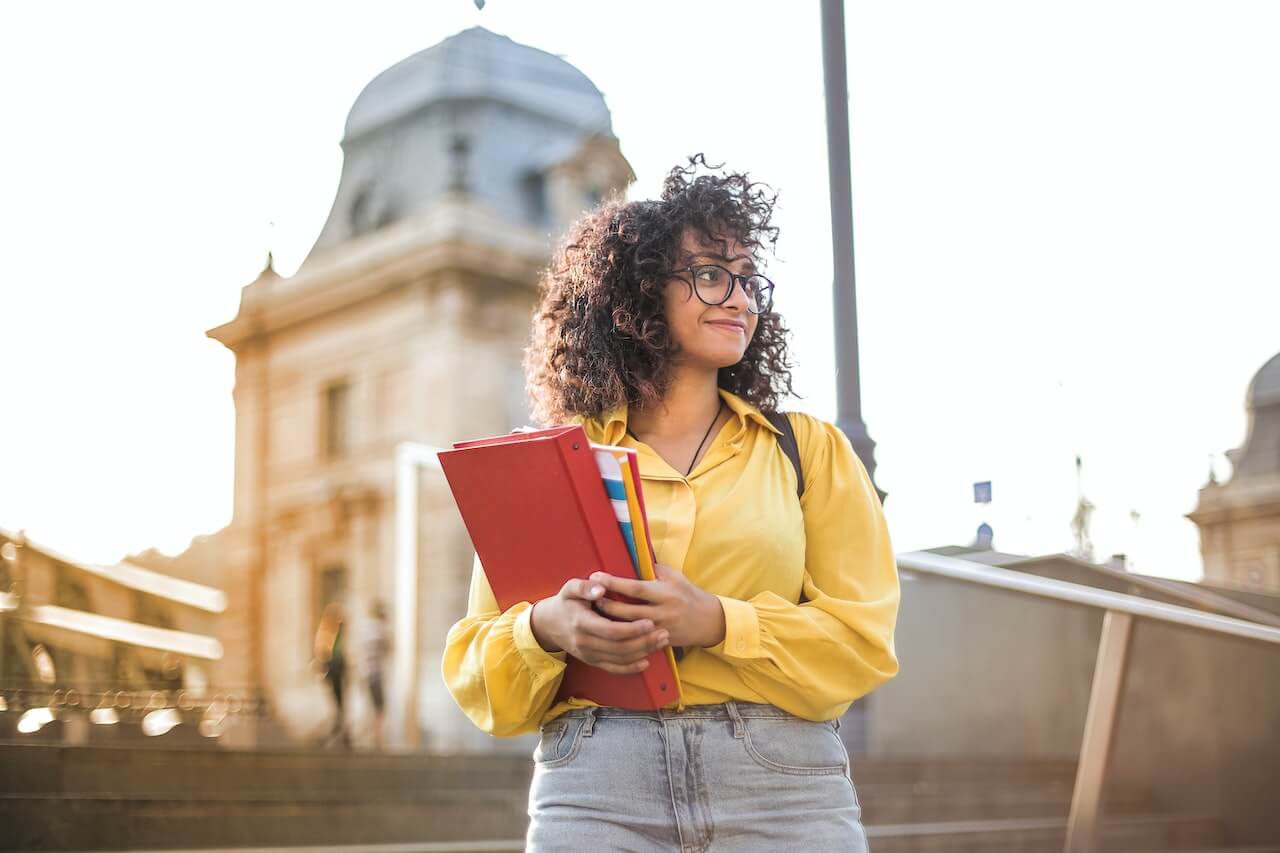 Frequently asked questions about merit-based scholarships
Who qualifies for merit-based scholarships?
Not all merit scholarships have the same requirements. Students often think that merit-based aid is only available to students with impressive standardized test scores or other forms of academic achievement, but most merit scholarships look for different skills.
Are there merit scholarships for high school students?
There are merit scholarships for both high school and college students. High school merit scholarships like the Taylor Ibarrondo Memorial Scholarship are great for students with a high GPA who live in Georgia. If that scholarship doesn't apply to you, there are plenty more merit scholarships on Bold.org. You can find them by filtering your search by education level.
How do I get a merit scholarship?
Due to the high demand for financial aid, applying for a merit scholarship can be competitive. Luckily, there are many different merit scholarships offered on Bold.org, giving you lots of opportunities to win one.
To stand out and catch the donor's interest, make sure you're submitting a unique application. Whether the scholarship requires an essay, a video of you, or a portfolio, make sure that you put time into your submission and make it special and detailed.
You can also utilize your profile to your advantage by adding detail to your bio, making sure you have relevant experience added, and ensuring that your profile reflects your interests and background.
How do I apply for merit scholarships?
Applying for scholarships on Bold.org is simple. You can get started by creating your account here. Once you have your account ready, you can begin browsing through the hundreds of scholarship opportunities available.
On Bold.org's search page, you can browse by category, education level, closest deadline, and highest amount. Once you find a scholarship you like, you can apply right away or you can bookmark it and come back to it later.
Each scholarship will list eligibility requirements in the description and will include an essay prompt or a space to upload a video, pictures, or another type of submission.
How do I use merit aid?
If you apply for a merit scholarship on Bold.org, the scholarship money will be sent to the financial aid office at your college to help cover your tuition or other costs. If you win a scholarship while still in high school, don't worry! We'll hold your award money for you until you enroll in a college.
Certain scholarships are also open to recent graduates who have student debt. If you win one of these scholarships, you'll be able to apply the money directly to your loans.
Click here to browse our full list of scholarships!