Philanthropy Ideas for College Students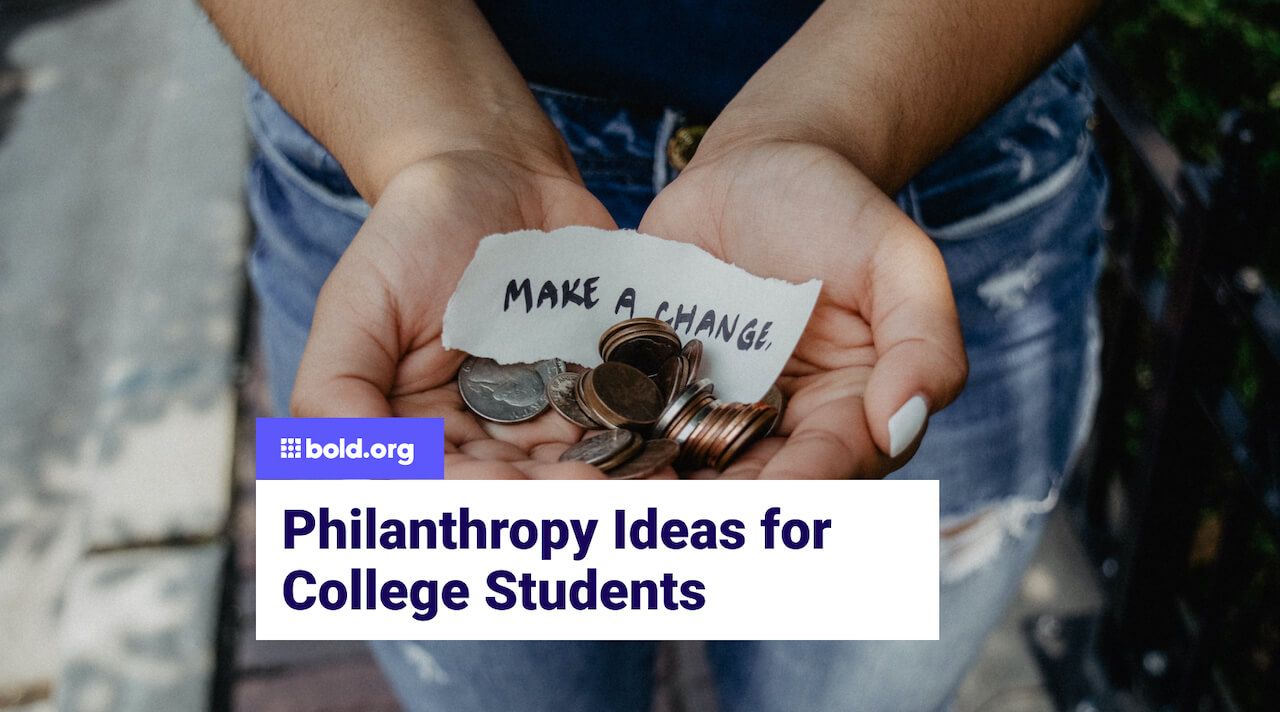 Top scholarships with upcoming deadlines
Do you love helping others? If you want to raise money for others, even if you don't have much money to spare, you can always find a way to give back to your local community or the world. To start raising money, you first must have a cause you're passionate about, whether it's an environmental issue, a political cause, or a disease that needs to be cured.
The next step is to collect or raise money. If you're a college student with a little bit of extra time or money and looking for a way to give back, you can explore philanthropy on and off campus. You can volunteer at a local organization, find a philanthropic club on campus, or donate money, food, or clothing.
One way to give back to other students before or after graduating is by donating your money to a scholarship page to help other students pay for college. On Bold.org, you can easily contribute to a scholarship fund or create your own scholarship on our website.