How Many College Students Are in the US?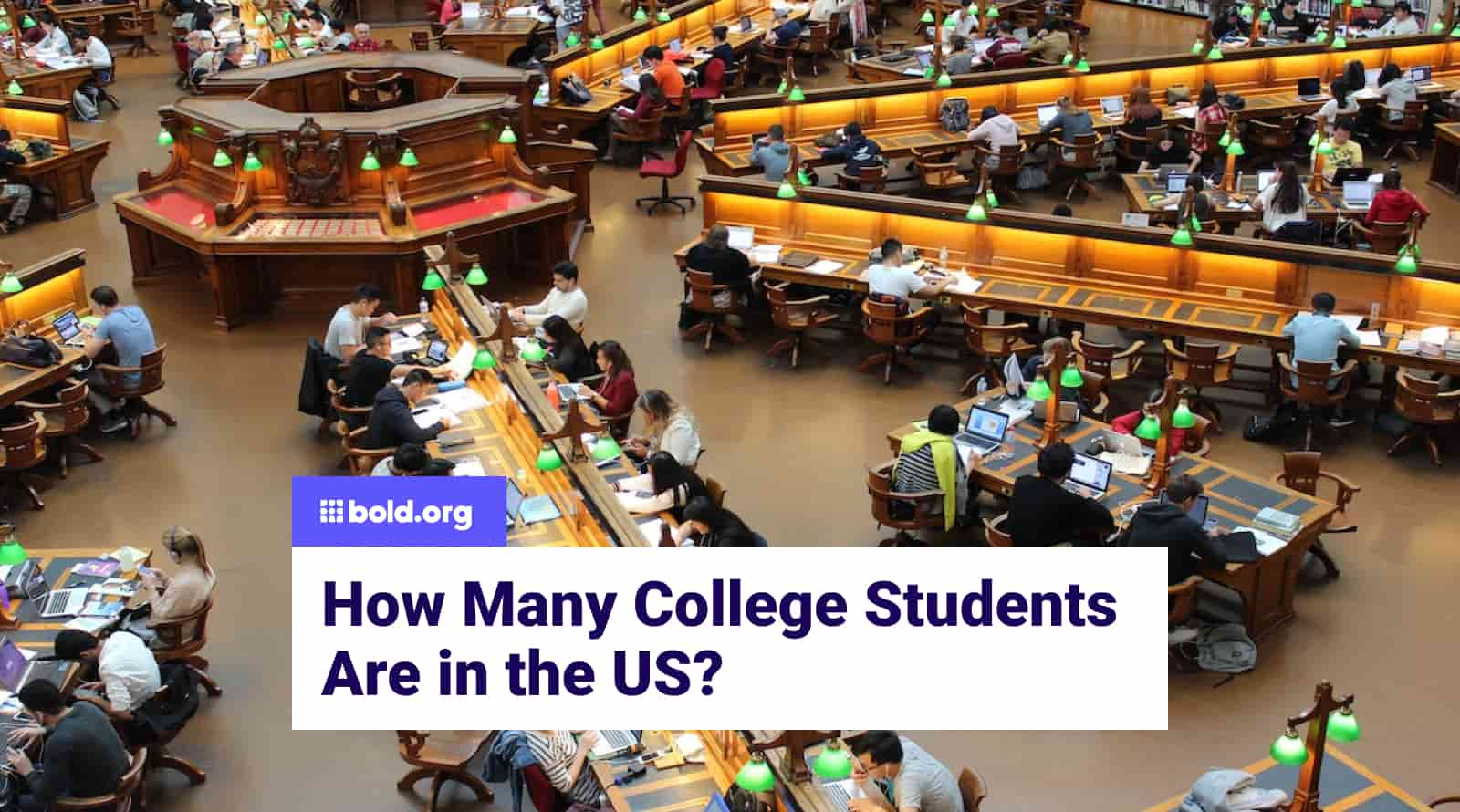 Top scholarships with upcoming deadlines
Education stands as an enduring cornerstone of society, serving as a conduit for personal growth, skill development, and the attainment of knowledge. In the ever-evolving landscape of the United States, the higher education sector plays a pivotal role in shaping the nation's future.
This multifaceted landscape encompasses a diverse array of institutions, from accessible community colleges offering foundational education to prestigious universities at the forefront of research and innovation. These educational institutions host a tapestry of individuals, each with their own aspirations and goals, spanning both undergraduate and graduate programs.
Within these halls of learning, students passionately engage in intellectual pursuits, preparing themselves for the challenges and opportunities that lie ahead in their professional and personal lives. Amidst this vibrant educational environment, a crucial question arises: how many college students are there in the United States? This question delves into the heart of a nation's commitment to learning and the impact it has on the individuals who make up this vast, dynamic, and ever-changing educational landscape.
In this article, we delve into the dynamic world of college education, exploring recent statistics and trends in college enrollment. The data in this blog is accurate through the 2021-2022 school year, with information provided by the National Center for Education Statistics (NCES). By understanding the current state of college enrollment, we can gain valuable insights into the nation's higher education institutions and the numerous opportunities they can provide.
For more information and advice on the college search process, as well as access to thousands of exclusive scholarships, sign up for a free account on Bold.org today!
Total College Enrollment
A diverse population of approximately 19.0 million students pursued higher education across a range of educational institutions, including both traditional colleges and universities and non-degree-granting establishments, in fall 2021. The high college enrollment rates reflect the significance and breadth of the educational landscape, as well as the opportunities available to those eager to pursue postsecondary education.
College Enrollment by Level
Approximately 15.8 million students were enrolled in undergraduate programs, while an additional 3.2 million pursued graduate studies.
This stark contrast in numbers highlights the prevalence of undergraduate education as the primary gateway for students into higher learning, providing a foundation upon which a smaller but significant proportion continue their academic journey at the graduate level. These figures underscore the dual pillars of the higher education system, with undergraduate programs catering to a broader demographic and graduate programs serving as specialized avenues for advanced learning and research.
Together, these numbers also reflect the multifaceted nature of higher education, providing opportunities for a broad spectrum of students to explore, specialize, and excel in their respective areas of interest and expertise. It's a testament to the versatility and richness of educational pathways available to those seeking to expand their horizons and contribute to their chosen fields.