Do College Credits Expire?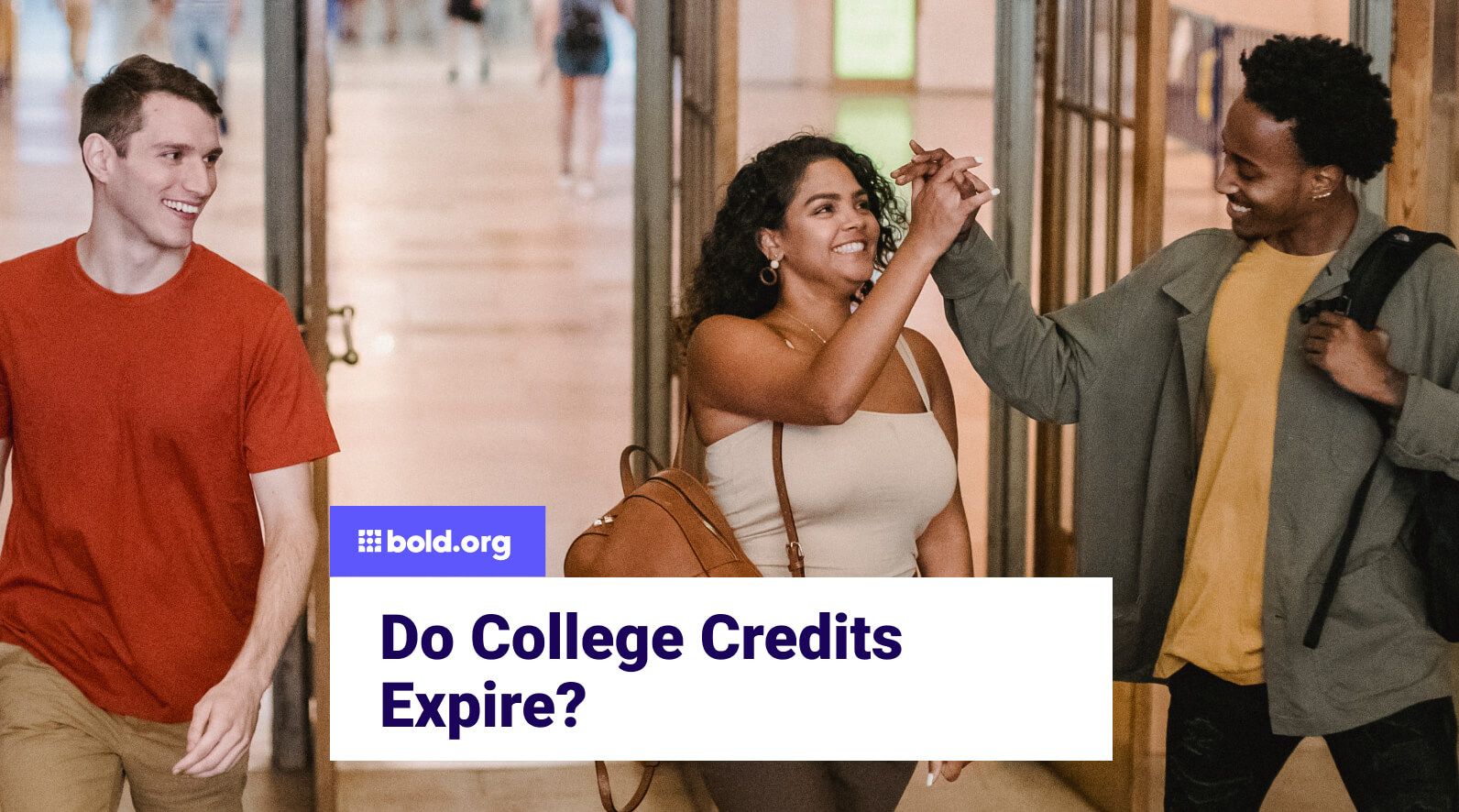 Top scholarships with upcoming deadlines
Thinking of heading back to school for your bachelor's degree? If so, you might have some questions about college credits.
According to the National Center for Education Statistics, the fastest-growing population of undergraduate degree candidates is between the ages of 25 to 34. In other words, many non-traditional students are attending college for the first time or going back to school after taking time away from their college education.
Whether you've been focused on work or life pursuits or are a student looking to transfer to another institution, you may wonder whether college credits expire. Transferring credits from previous college coursework can help fast-track your journey to graduation by reducing the number of credits you need to complete.
Get Matched to Thousands of Scholarships
Create your Bold.org profile to access thousands of exclusive scholarships, available only on Bold.org.
Create Free Profile
In this comprehensive guide from Bold.org, we'll explore the intricacies of college credit transfer policies, the process of transferring credits between institutions, and the possibilities of earning credits for work and life experience outside the classroom.
We delve into the factors that influence credit acceptance, steps to seamlessly transfer college credits, and how to make the most of your unique journey as your strive towards your educational goals.
While preparing to resume your educational journey, consider applying for scholarships to help you focus on your studies and complete your degree program faster. You can apply for scholarships for undergraduate students by creating a free Bold.org profile!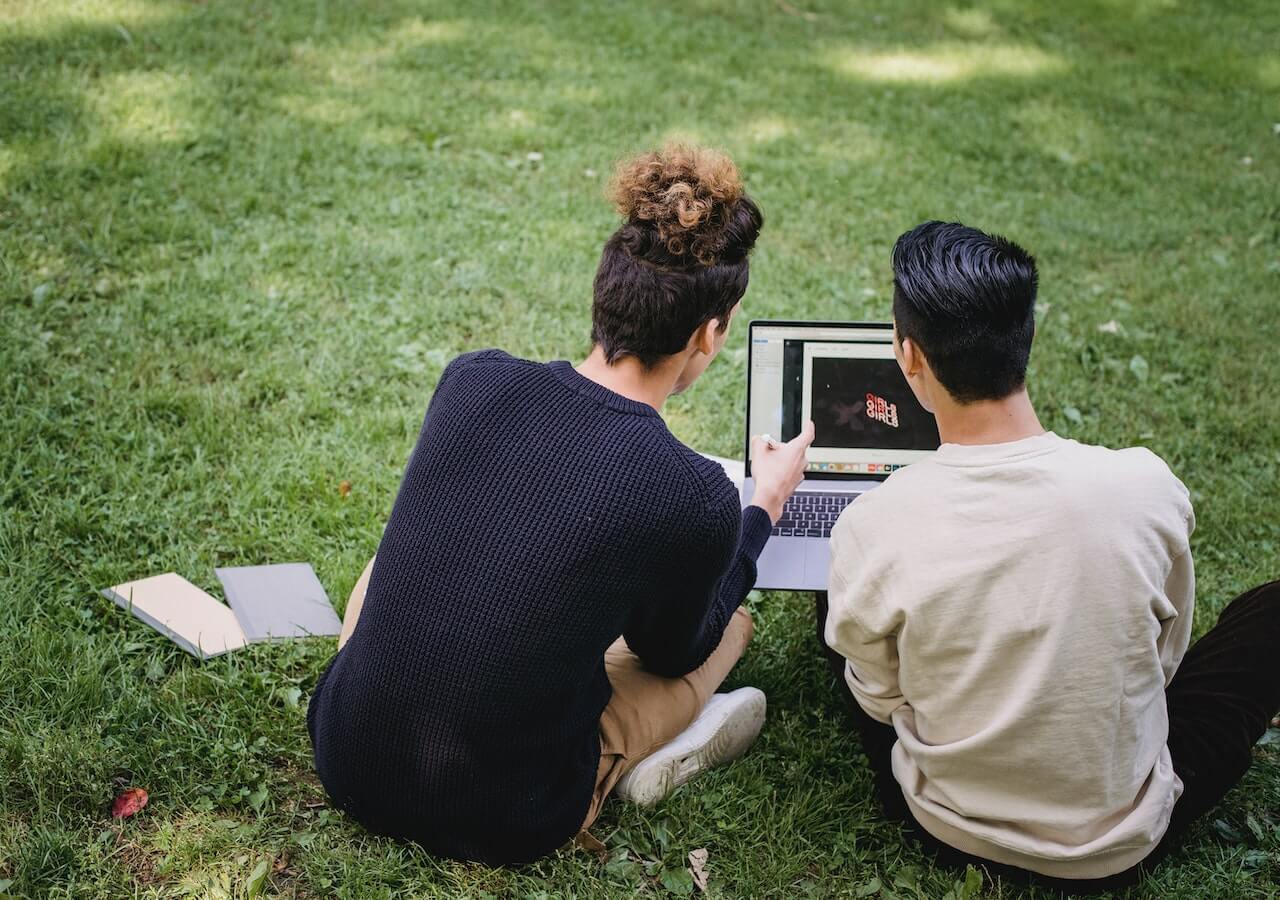 Do College Credits Expire?
The short answer is that college credits do not have a set expiration date.
However, the transferability and acceptance of these credits can be affected by several factors. One of the most important factors to consider is the transfer policies of the college that you are transferring to. Different colleges and universities have their own rules regarding whether or not they accept transferred credits, and these policies can change over time.
Another crucial factor is the specific course content and its relevance to your new degree program.
If a considerable amount of time has passed since you completed your previous college credits and the subject matter has significantly evolved, the receiving institution may be hesitant to accept the old credits. Additionally, certain professional or specialized programs may require more recent coursework to ensure that students are up-to-date with the latest industry developments.
Factors That Affect Whether You Can Transfer College Credits
Accreditation
Credits from an accredited institution are generally more widely accepted than those from institutions with non-accredited programs. You can check whether your college credits are from an accredited institution on the US Department of Education's Database of Accredited Postsecondary Institutions and Programs.
Course Equivalency
To transfer credits, the content and level of courses taken at your previous institution must match the courses offered at your new school. Courses with similar titles and content are more likely to transfer credits as direct equivalents. Furthermore, general education courses may translate more easily to similar gen ed requirements at your new school.
Grades
Often receiving institutions' transfer policies require a minimum grade for credit transfer. A passing grade or a "C" is often the minimum requirement, but some schools may have stricter requirements.
Time Elapsed
Some colleges may be less likely to accept transfer credits for courses taken long ago, especially if the subject matter has significantly changed or the field has evolved.
Relevance to Major
Courses that align closely with your new degree program are more likely to be accepted as transfer credits, while unrelated courses may only count as electives or not be accepted.
Number of College Credits
Some schools have explicit limitations on the number of transfer credits the school will accept. For example, many undergraduate degree programs accept up to 90 transfer credits or roughly three years' worth of full-time coursework.
Policies of the Receiving Institution
Last, but most importantly, the receiving institution has the final say in accepting transfer college credits. You can view your new school's transfer credit policies on their website's admission page or talk to a transfer coordinator at your admissions office.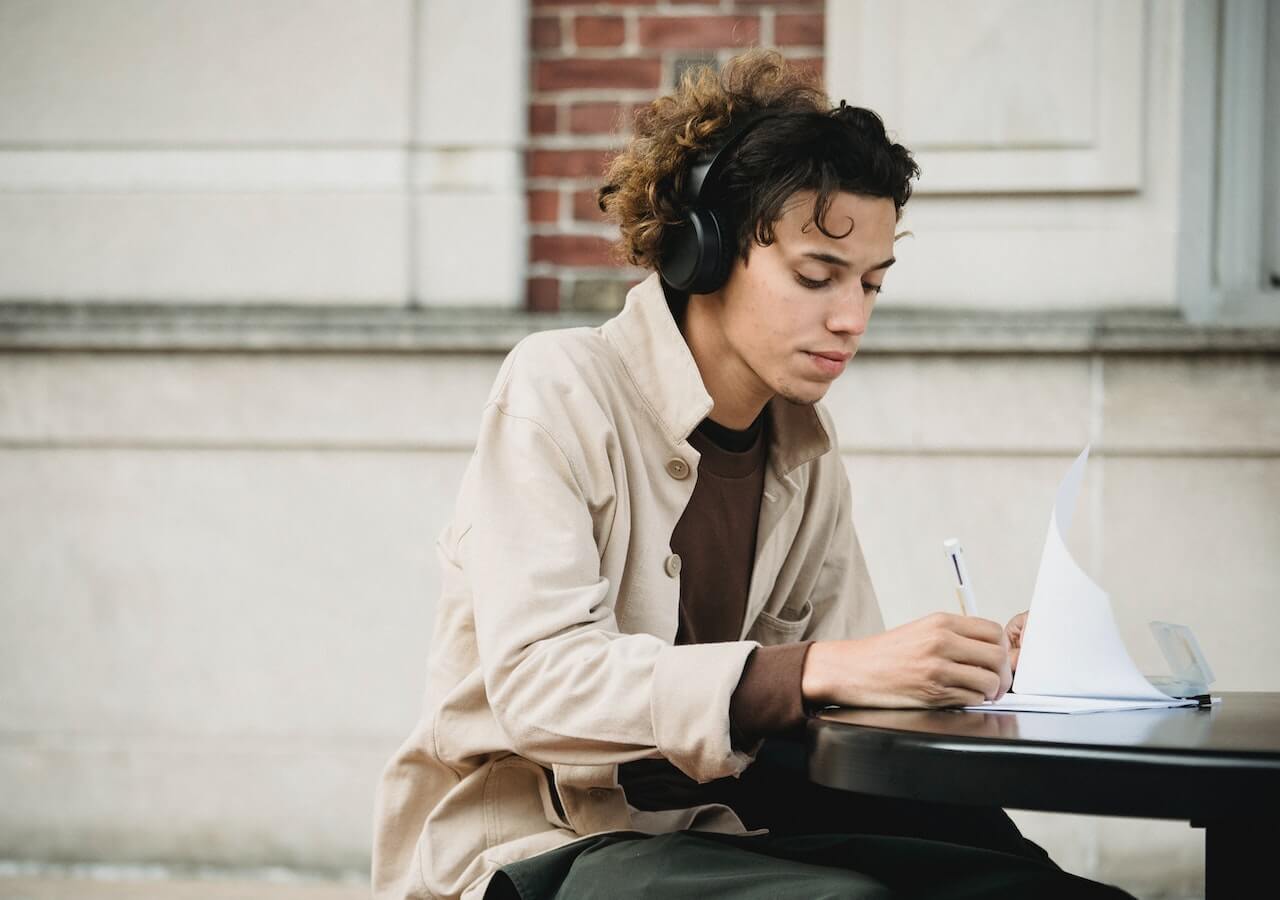 How to Transfer College Credits
The process of transferring college credits involves several steps, with requesting and submitting official transcripts being the most important requirement.
1) Research Receiving Institutions
The first step towards transferring credits is to research potential colleges or universities where your wish to transfer. Be sure to look into each institution's transfer policies, any transfer agreements the colleges have with associate's degree programs, and the program offerings for majors you are interested in.
A college or university can be considered a transfer-friendly school, meaning they have generous policies around accepting transfer credits and a large community of transfer students. Online degree programs, in particular, are conducive for transfer students from community colleges or nontraditional students with work and family obligations.
Check out this blog post to learn more about the best online colleges to earn your bachelor's degree!
2) Contact the Admissions Office
Reach out to the admissions office of the prospective institution for more information about their credit transfer process. Provide them with details such as the name of your previous institution, the dates you attended college, the classes you took, the number of credits earned, and the programs you're interested in enrolling in at the new school.
Admissions officers or transfer coordinators at the admissions office will then be able to assess your educational background against the institution's transfer policies.
3) Request Official Transcripts
You'll need to request official transcripts from your current or previous institution to be sent directly to the admissions office of your new school. You can call or email the registrar's office of your previous or current school to request an official transcript to be sent to the new degree program you are applying to.
Typically, the registrar's office of your previous institution will maintain academic records for all students, even after a significant amount of time has passed. While you can receive an unofficial transcript for personal information about your previous coursework or previously earned college credits, an official transcript is required to transfer credits to another school.
Most colleges charge a fee of $5-$10 for preparing and sending an official transcript. Be sure to request your official transcript earlier rather than later to avoid rush or expedited delivery fees.
4) Course Descriptions and Syllabi
Some colleges may ask for detailed course descriptions or syllabi from your previous coursework to assess their course offerings' equivalency. If you have access to these documents, be prepared to submit them upon request.
If you don't have your old course syllabi, you can try contacting your old professors to request those documents. Oftentimes, professors' contact information can be found on department websites.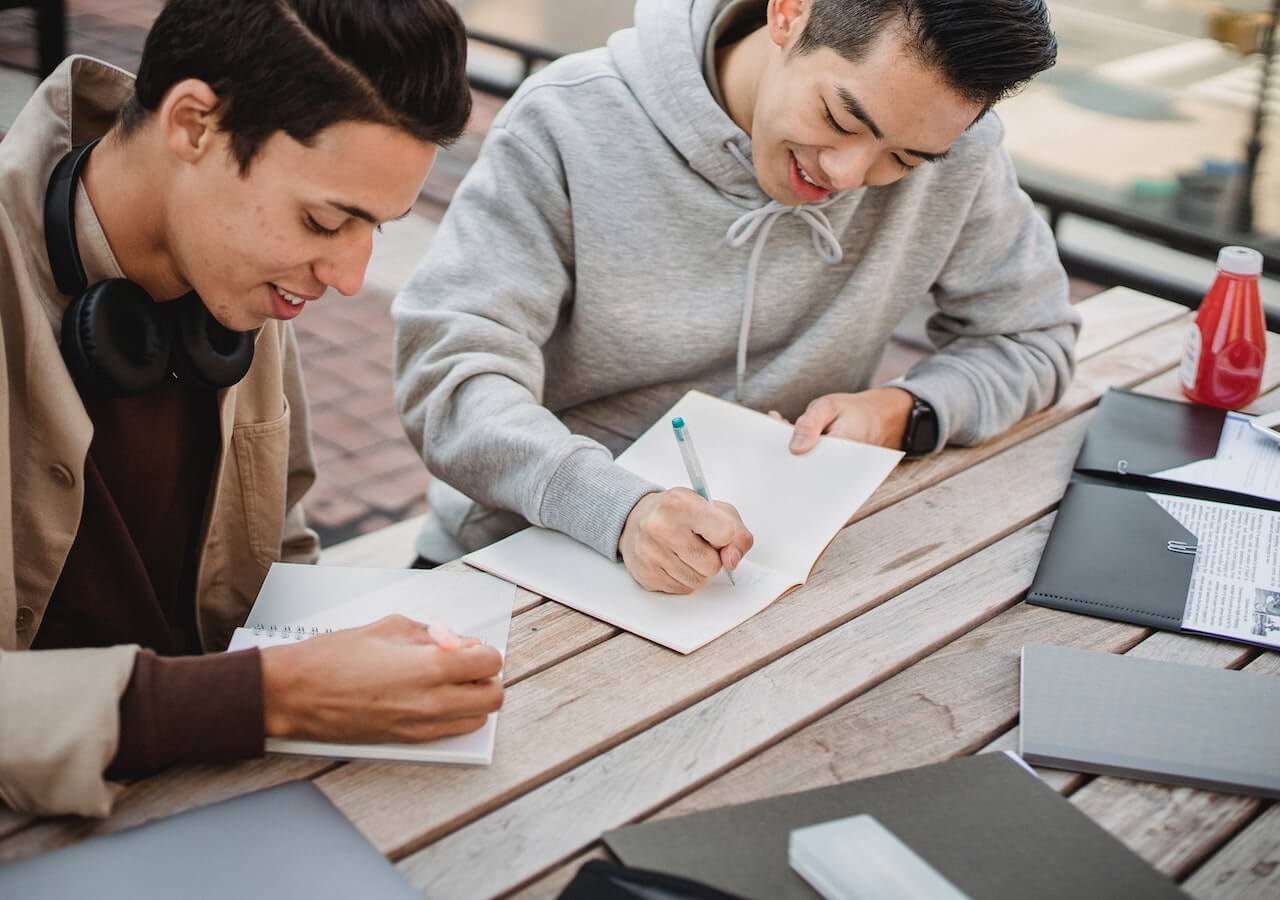 5) Application Process
Once you've successfully requested your official transcript, the next step is to apply to college! Follow the application procedures outlined by the receiving institution for transfer students, which is available on the admissions website or the application itself.
The admissions process for transfer students may include completing an application form, paying an application fee, writing a college essay, and submitting any additional required documents.
Get tips for how long your college essay should be from this exclusive article!
6) Evaluation of Credits
Once your application and transcripts are received, the new school you are applying to will evaluate your credits to determine whether they can be transferred. This process can take some time, so don't be afraid to contact the transfer coordinator or admissions officer with any questions, and be sure to submit your application and transcripts early!
7) Acceptance and Credit Transfer
After the evaluation, the receiving institution will inform you of how many credits will transfer and which courses they will be equivalent to at your new school. You may also receive information on any remaining coursework needed to complete your desired degree program, building upon the transfer credits that were actually accepted.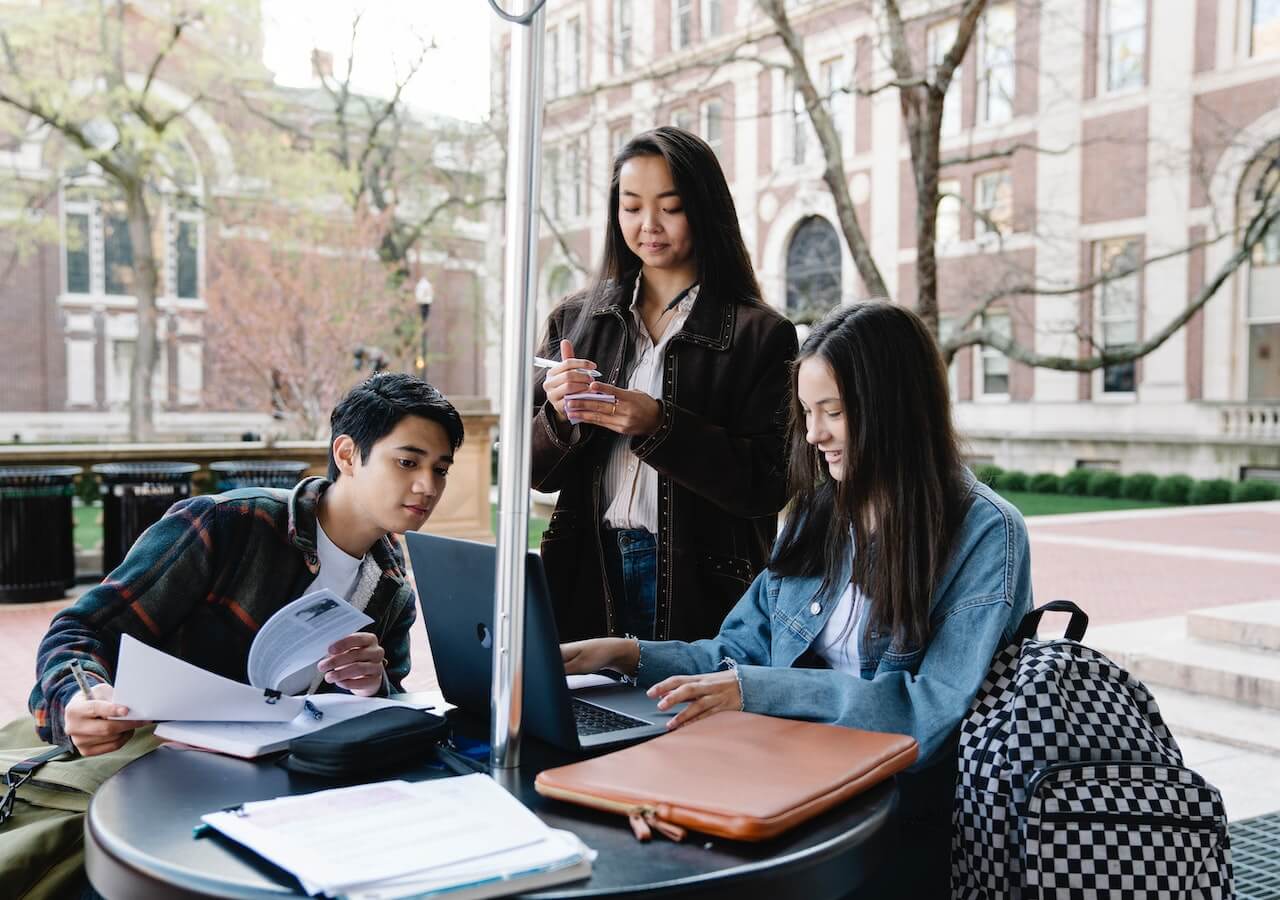 How to Get Support with Transferring Credits
If you have any questions or need assistance transferring college credits, several key people and departments can help!
The admissions office at the new school you are applying to is your right-hand man during the transfer process. The admissions office serves as your primary point of contact for questions related to transfer policies and how to transfer credits to your new school.
Admissions officers and transfer coordinators within the office can provide all the information you need about required documents, application procedures, and the institution's individual policies around accepting college credits.
The registrar's office at your previous or current college maintains student records, including transcripts. Staff members there can guide you through requesting official transcripts and ensuring your new degree program receives the transcripts.
If you're uncertain which courses to take at your new school or how your credits will transfer, academic advisors at your prospective institution can offer valuable guidance. Academic advisors thoroughly understand the degree requirements for each degree program and can help you better understand your timeline until degree completion and graduation.
Finally, department chairs or program coordinators can help you find course syllabi and course descriptions for previously earned college credits and answer any questions you make have about course equivalency between your previous courses and courses offered by your new school.
Earning College Credit for Work and Life Experience
Apart from transferring college credits from one institution to another, there are other ways to earn college credits based on work and life experiences. This process is known as "prior learning assessment" or "credit or prior learning" and can apply to various nontraditional college students from various walks of life.
Here are some common methods for earning college credits for work and life experience:
Credit by Examination
Many colleges offer credit by examination programs, such as the College-Level Examination Program (CLEP) or DSST, formerly known as the DANTES Subject Standardized Tests. These exams allow you to demonstrate your knowledge in specific subjects, whether or not you took a college course on the topics. You can earn college credit for your respective courses if you pass the exam!
Military Training
Members of the military can often receive college credits for their military training and experience. The American Council on Education evaluates military training and recommends college credits based on the skills acquired during service.
If you served in the military, you can receive college credit by requesting a Joint Services Transcript. The Joint Services Transcript translates military services into a report that admissions officers can review, much like transcript evaluation and translation for international students.
Workforce Training Programs
You may be eligible for college credit if you have completed professional training or certification programs. Many institutions partner with various organizations and grant credit for certifications or licenses.
To receive college credit for a training or certification program, the skills you earned should be relevant to your bachelor's degree.
You can also earn work and life experience scholarships to help you pay for college! Find adult scholarships on Bold.org that are specifically created for nontraditional students!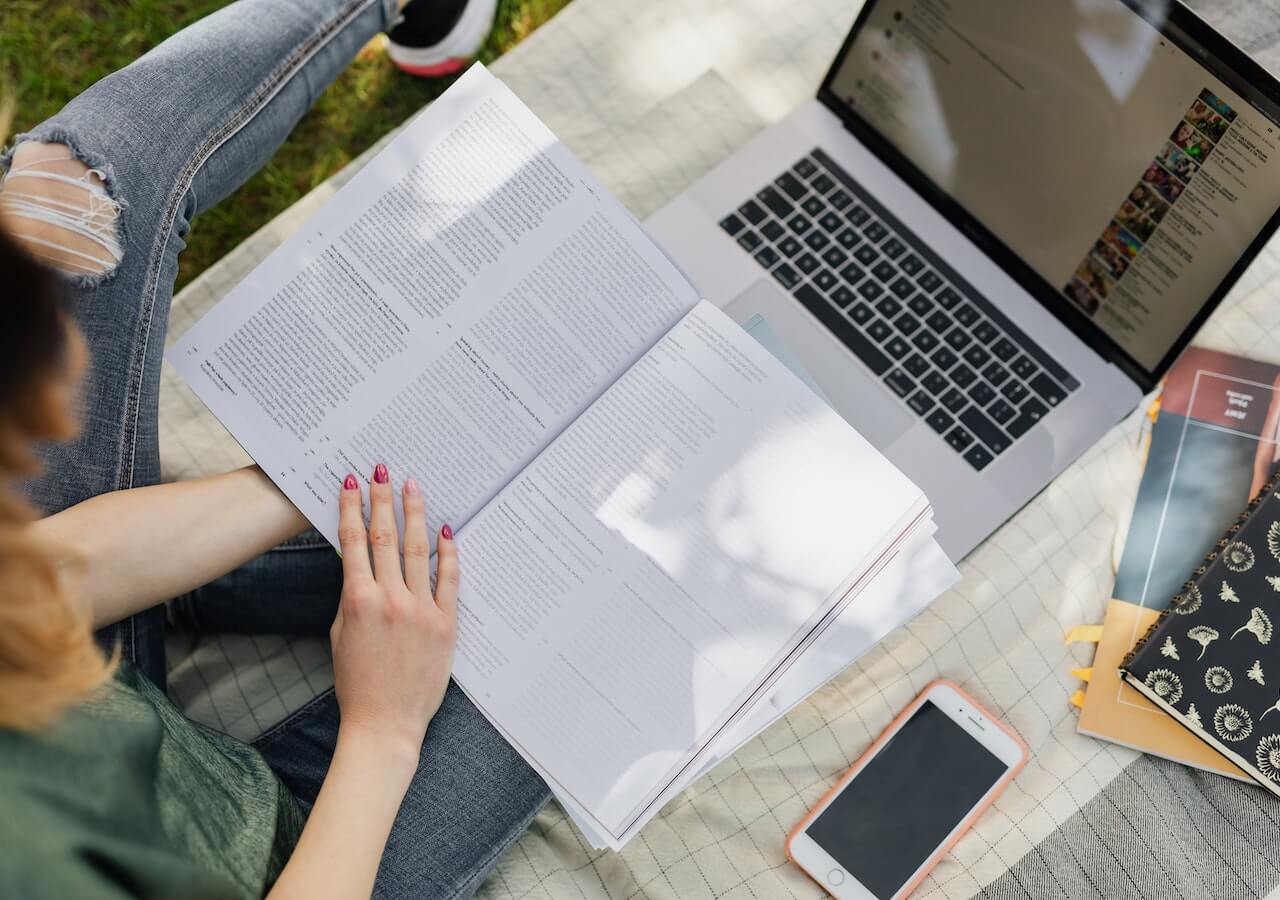 Frequently Asked Questions about College Credits
How long do college credits last?
College credits do not themselves have an expiration date. Once you've earned college credits, they remain on your academic record indefinitely, meaning there is no specific time limit on how long college credits last. While college credits do not expire, institutional transfer policies can influence their relevance and ability to transfer to a new program.
How many credits can I transfer?
The number of college credits you can transfer to a new program depends on several factors, including the receiving institution's policies, whether or not you previously earned credits at an accredited institution, the relevance of your previous coursework to your new program, and your academic performance. Generally, colleges may only accept credits up to 90 transfer credits or three years' worth of college coursework.
Can I transfer credits for graduate courses?
Yes, it's possible to transfer credits for graduate courses. However, graduate programs may be more reluctant than undergraduate programs to accept transfer credits for older coursework since graduate programs are modeled around cutting-edge research in the field. As a result, it's important to review the transfer policies for your graduate program of study and talk to an admissions advisor for more information.
Going to college is a significant investment in one's future, both in terms of time and money. Applying for scholarships can help reduce the financial burden of higher education so that you can complete your bachelor's degree and graduate on time!
Create a free Bold.org profile to apply for adult scholarships, and read up on everything you need to know about college on our Bold.org blog!