Best Pharmacy Schools in the US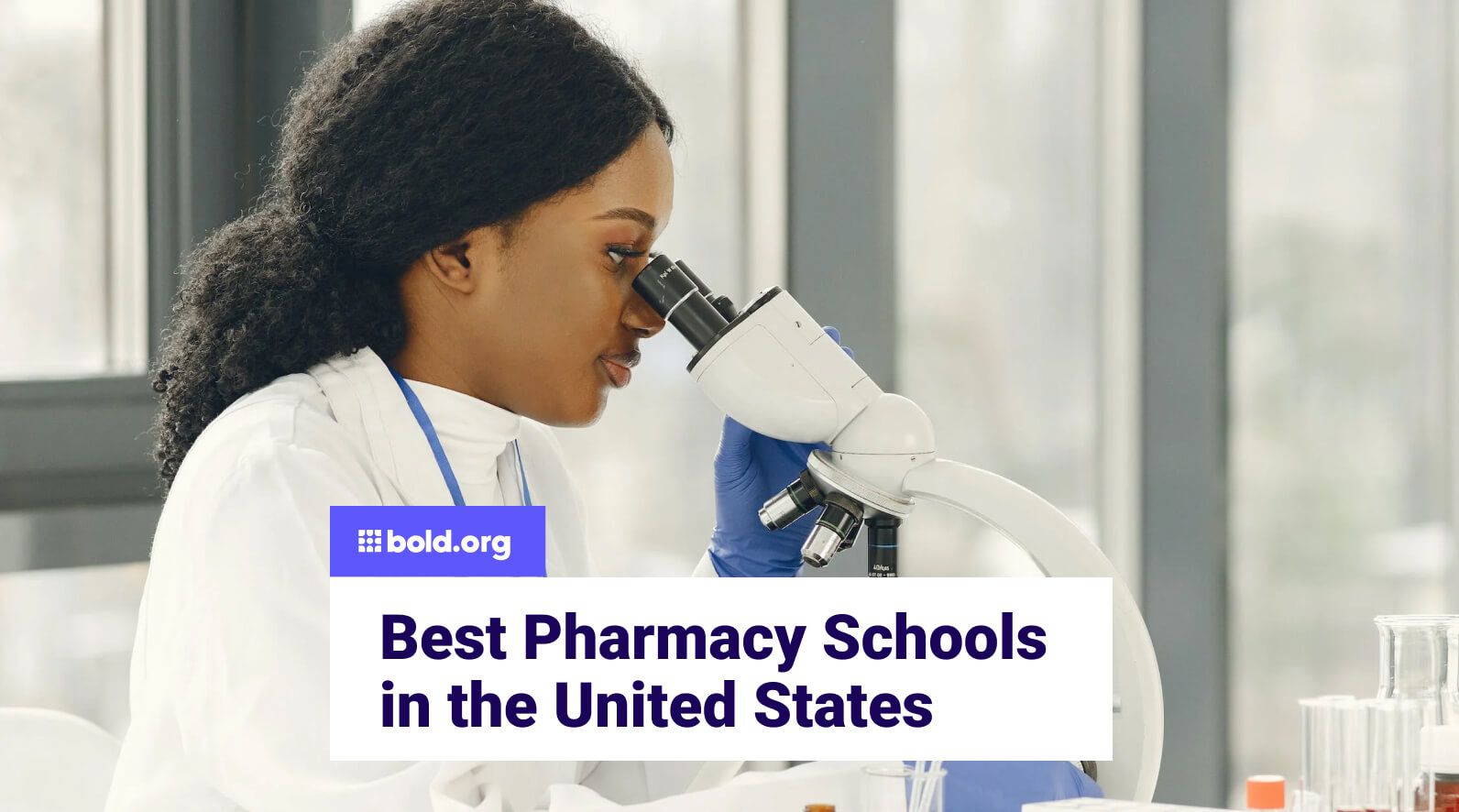 Top scholarships with upcoming deadlines
In the ever-evolving landscape of healthcare, pharmacists are integral members of the healthcare team, playing a pivotal role in ensuring the safe and effective use of medications. As the demand for skilled pharmacists continues to rise, aspiring pharmacy professionals seek institutions that provide them with top-tier education and training.
In this blog from Bold.org, we'll explore the best pharmacy schools in the United States. These institutions are academically renowned and offer students a comprehensive and innovative education, equipping them with the knowledge and skills needed to excel in this vital healthcare profession. Whether you're a prospective pharmacy student or simply interested in understanding the educational landscape of pharmacy in the U.S., read on to learn more about the finest institutions shaping the future of pharmaceutical care.
The first step to becoming a practicing pharmacist in the United States is to earn an undergraduate degree from a four-year university. Paying for an undergraduate degree can be a significant financial obstacle for many students interested in pharmacy and their families. Luckily, scholarships on Bold.org can help reduce the cost of college!
Create a free Bold.org profile today to browse and apply for exclusive healthcare scholarships!
How Long Is Pharmacy School?
A Doctor of Pharmacy program or PharmD program typically takes four years to complete. These programs are designed to provide students with a comprehensive education in pharmaceutical sciences, clinical practice, and patient care.
Here's a general overview of what students can expect to learn in each year of a PharmD program:
Year 1
In the first year, pharmacy school students focus on building a strong foundation in basic sciences such as chemistry, biology, and physiology. This knowledge forms the basis for understanding drug mechanisms and interactions. Students also learn how to accurately calculate drug dosages and compounding--a critical skill for pharmacists. Some pharmacy programs may also include early pharmacy practice experiences where students observe and interact with patients in community or hospital settings.
Year 2
In their second year, students delve deeper into the study of drugs, including their chemical structures, mechanisms of action, and pharmacokinetics. Students also learn about treating common diseases and medical conditions, including drug selection, dosing, and monitoring. At the same time, pharmacy school students continue to gain practical experience in various pharmacy settings and practice their skills in medication therapy management, patient counseling, and pharmacy management.
Graduate school scholarships on Bold.org can help reduce the financial burden of a Doctor of Pharmacy degree!
Year 3
Building on previous years, pharmacy school students study more complex medical conditions and drug therapies in year three. Students refine their patient counseling, medication therapy management, and clinical assessment skills. Furthermore, as part of the Advanced Pharmacy Practice Experiences or APPEs, students complete rotations in various pharmacy practice settings, applying their knowledge and skills under the supervision of experienced pharmacists. The APPEs are a critical component of the pharmacy programs.
Year 4
In their final year, students typically complete a series of APPEs in diverse healthcare settings such as hospitals, community pharmacies, ambulatory care clinics, and specialty pharmacies. These rotations provide hands-on experience and help students choose their career path.
In addition, some pharmacy programs require students to complete research projects or presentations on topics of their choice for a capstone project. Students may also have the opportunity to take elective courses in areas of interest, allowing for further specialization.
Finally, students prepare for the North American Pharmacist Licensure Exam (NAPLEX) and the Multistate Pharmacy Jurisprudence Examination (MPJE) to become licensed pharmacists.
Best Pharmacy Schools in the US
Located in the picturesque town of Chapel Hill, North Carolina, the University of North Carolina at Chapel Hill (UNC Chapel Hill) is a prestigious institution with a rich history of academic excellence. Known for its commitment to providing top-tier education, UNC Chapel Hill boasts a stellar reputation in pharmacy education.
The UNC Eshelman School of Pharmacy consistently ranks among the top pharmacy schools in the United States. The school offers a Doctor of Pharmacy program that equips pharmacy students with the knowledge and skills necessary to excel in a rapidly evolving healthcare environment. UNC Chapel Hill also offers graduate programs in pharmaceutical sciences, pharmaceutical outcomes and policy, and other related fields, providing students with various pathways to specialize and advance their careers.
UNC Chapel Hill is a hub of pharmaceutical research and innovation. Students have the opportunity to engage in groundbreaking research projects with faculty in areas such as drug discovery, drug development, pharmacogenetics, and more. The university's location in the Research Triangle Park, a hub for pharmaceutical and biotechnology companies, provides students with numerous opportunities for experiential learning and internships.
Furthermore, UNC Chapel Hill's strong partnerships with healthcare institutions and regional pharmacies ensure that PharmD program students receive comprehensive clinical training.