Best Music Colleges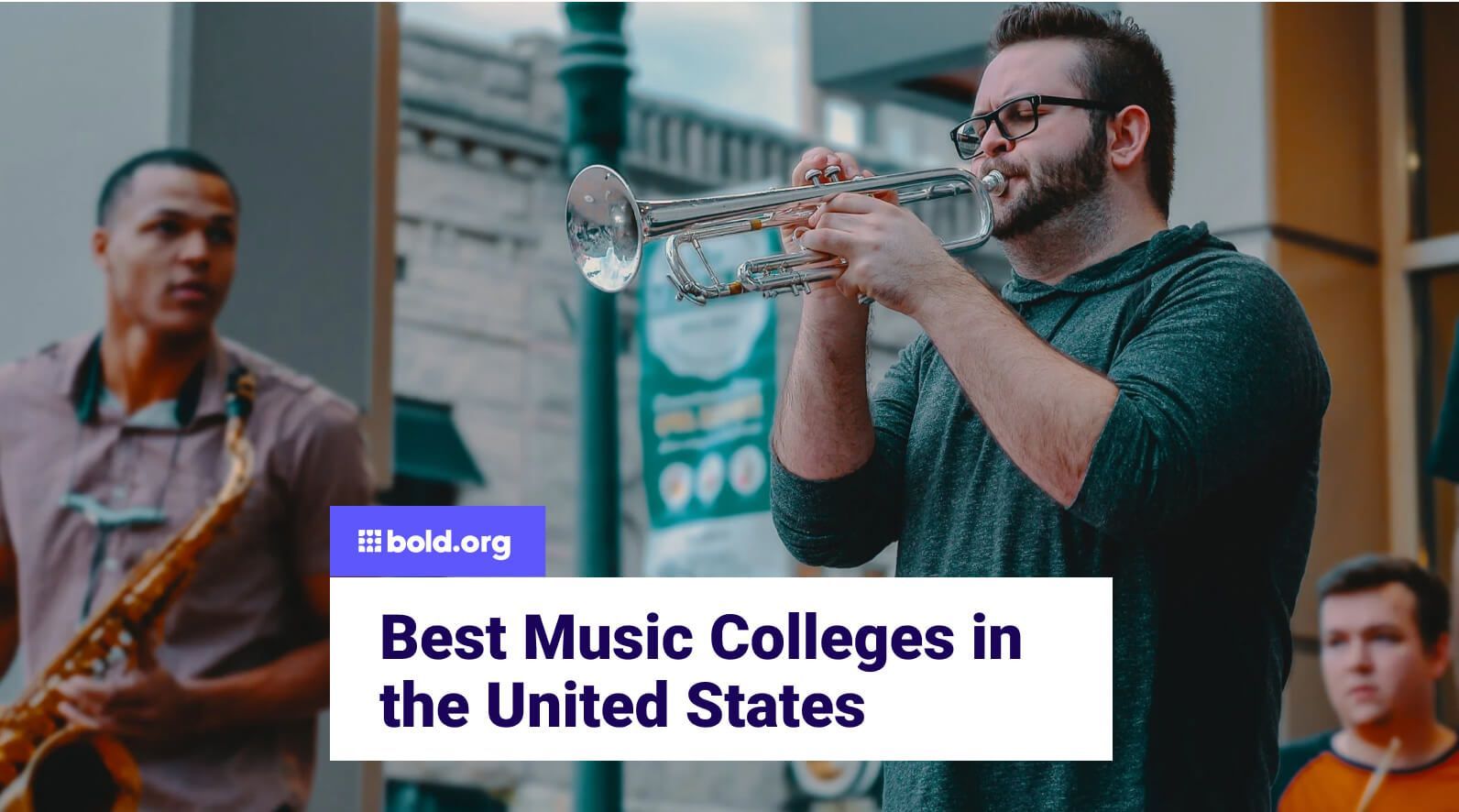 Top scholarships with upcoming deadlines
If you're a passionate musician looking to further your skills and knowledge, attending music school might be the next step in your artistic journey! The United States is home to some of the top music schools in the world that train classical music performers, producers, music scholars, and even composers for film and video games.
Music majors at these top music schools receive a holistic education in music performance, music history, music theory, and other subjects to prepare them to enter the music industry.
Get Matched to Thousands of Scholarships
Create your Bold.org profile to access thousands of exclusive scholarships, available only on Bold.org.
Create Free Profile
With so many music schools to choose from, many applicants may wonder which schools are truly the best to earn their music degrees. In this blog post from Bold.org, I've compiled information on eight renowned music schools in the United States. Each of these schools offers a bachelor of music degree, as well as diplomas and graduate degrees for musicians who want to further their craft.
Scholarships can help talented musicians cover the cost of music school without taking out extensive student loans. Browse available music scholarships on Bold.org by creating a free Bold.org profile today!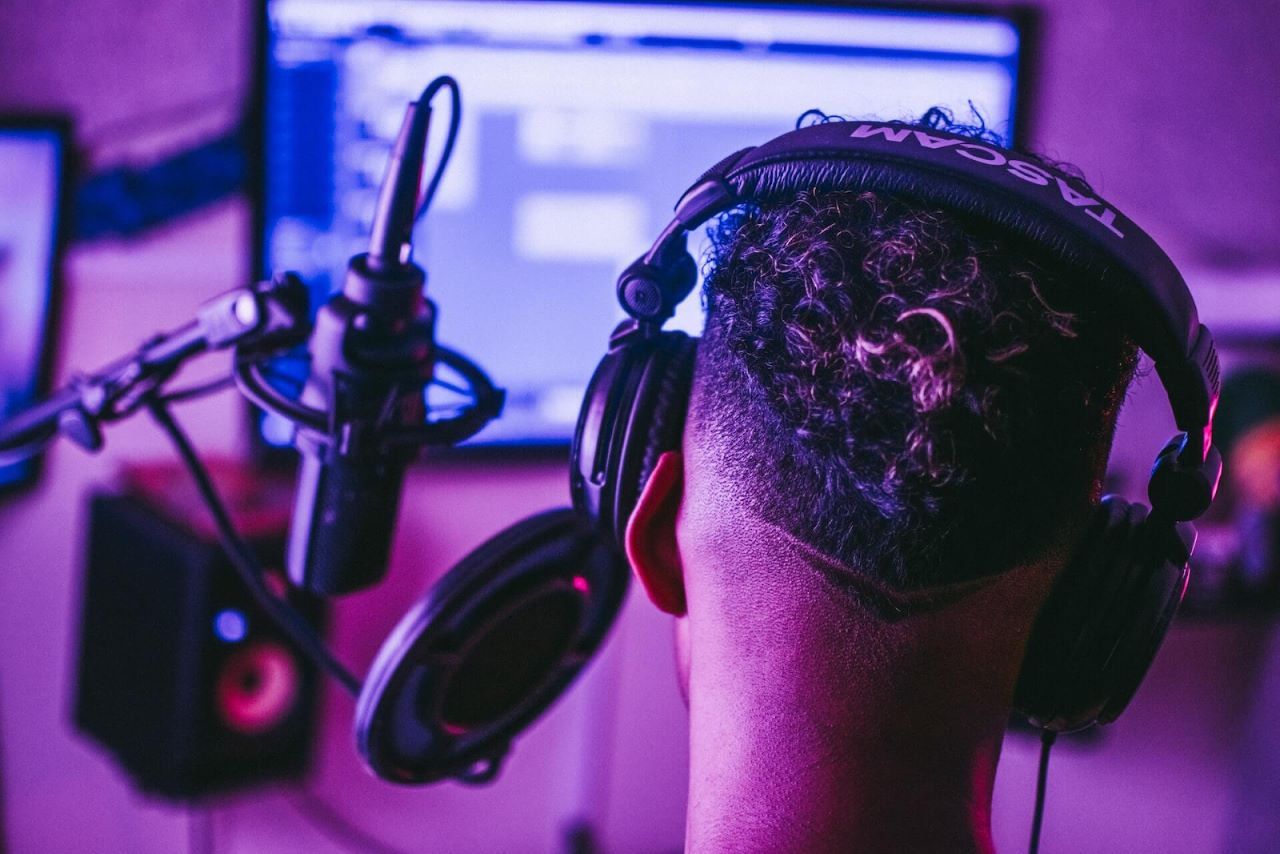 Best Music Schools in the United States
Northwestern University Bienen School of Music
Northwestern University's Bienen School of Music offers rigorous, conservatory-level training in a research university setting.
The school houses a wide range of areas of study, including traditional performance majors such as brass, woodwinds, and piano, as well as unique majors such as composition and music technology, conducting, and music theory and cognition. The school's performing ensembles include a Baroque Musical Ensemble, the Chamber Music Program, and Symphony Orchestra.
Students at the Bienen School of Music who have strong interests in music and another field can earn two bachelor's degrees in five years from the Bienen School and another department within Northwestern University. As a result, music students at this school enjoy the benefit of training at a major research university that prioritizes both musical and academic achievement.
The Juilliard School
Located in the artistic hub of New York City, the Juilliard School is perhaps the most prestigious music conservatory in the United States.
Students at the Juilliard School work with a primary teacher and engage in collaborative experiences in chamber music, large ensembles with other musicians, and the school's dance and acting students. Furthermore, music students at Juilliard can share their art with audiences at venues in New York City, including New York City's Lincoln Center.
The school offers programs in various musical areas, including vocal arts, instruments, jazz studies, music composition, and orchestral conducting. The historical performance program is a full-tuition graduate program where students play early music on period instruments. In contrast, the graduate-level conducting program has trained many of today's most prominent conductors.
Juilliard offers a Bachelor of Music degree program that includes music theory and history, applied training, and an introduction to liberal arts disciplines, as well as a two-year Master of Music Degree that offers advanced musical training and studio and ensemble work. Musicians looking to further advance their performance or teaching careers can enroll in a Doctor of Musical Arts degree or earn an Artist Diploma in Music.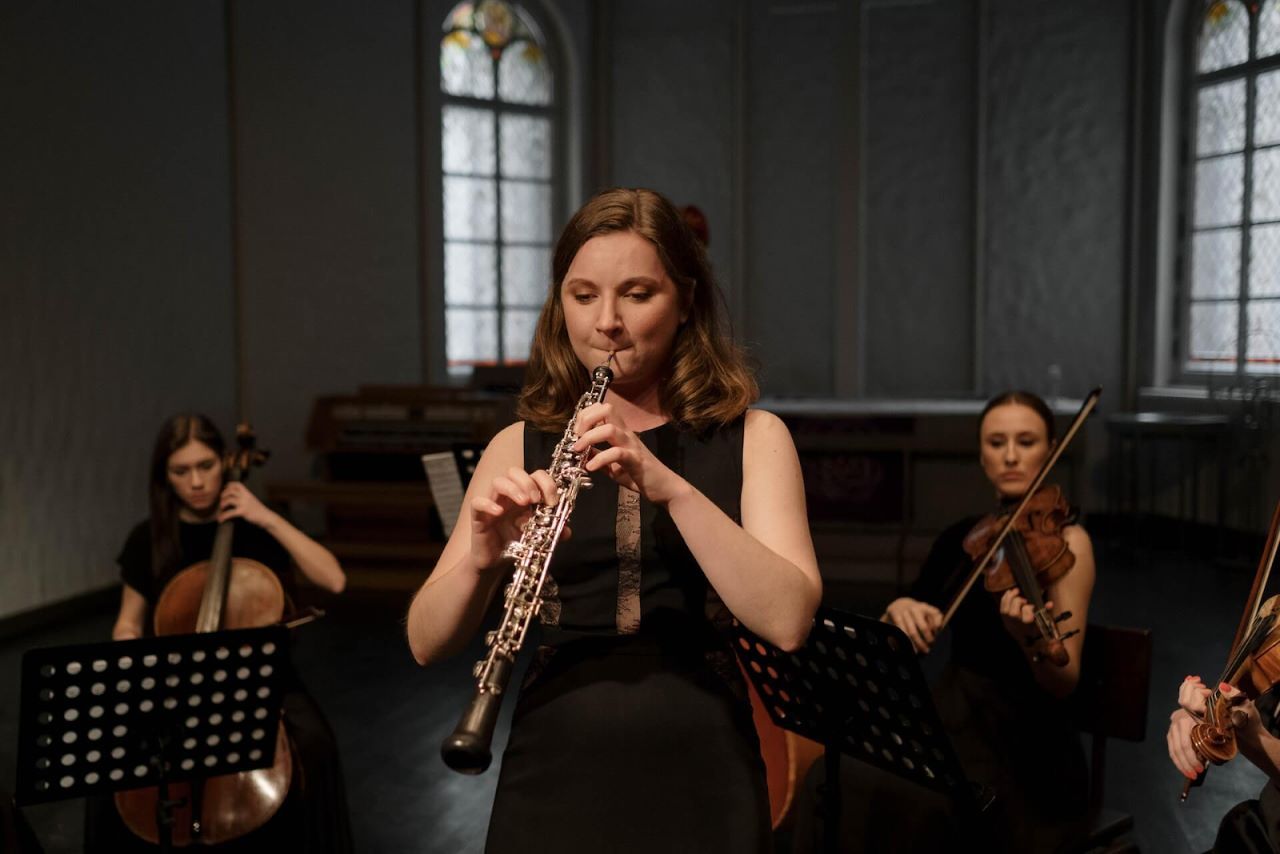 Curtis Institute of Music
The Curtis Institute of Music is one of the most selective conservatories in America, located in Philadelphia. There is no minimum or maximum age to audition for the Curtis Institute, which offers a curriculum that combines one-on-one training with master artists with courses in musical study, liberal arts, and career studies.
The National Association of Schools of Music accredits the school. It offers programs including a Diploma, Bachelor of Music, Master of Music, Post-Baccalaureate Diploma, and Professional Studies Certificate. With a small student body, Curtis Institute music students benefit from personalized attention from faculty.
Furthermore, students are charged no tuition to ensure that admission is based solely on artistic promise and talent. All students receive merit-based, full-tuition scholarships. As a result, this school of music only accepts 4% of its applicants.
Learn more about full-ride scholarships to apply for in 2023 through this exclusive blog post!
Students who have completed Curtis's liberal arts requirements for the Bachelor of Music may enroll at no cost at the University of Pennsylvania for additional courses, with permission from the dean. Curtis offers private lessons, repertoire classes, and chamber music coaching across seven departments, including Woodwinds, Brass, Music Composition, vocal Studies, Piano, and Harp.
Johns Hopkins University Peabody Institute
The Peabody Institute at Johns Hopkins University is a conservatory and preparatory school of music located in Baltimore, Maryland. The institute was originally established as a cultural community center and is now affiliated with Johns Hopkins University.
The conservatory offers a Bachelor of Music Degree, a Music Education Degree, and a Master of Music Degree, among other programs, for advanced musicians. Students can also dual-enroll at the Conservatory of Music and Johns Hopkins University. Music students take music major requirements and practical courses in communications, entrepreneurship, and musicianship to prepare them for their careers after graduation.
The preparatory school is a community school for performing arts and is open to advanced musicians and first-time musicians of all ages and levels of ability. Since its founding in 1894, the Preparatory has offered resources and opportunities to serve the Baltimore community with a rich art and music culture. Classes offered at the Preparatory include early childhood classes for infants and Adult and Continuing Education programs for adults.
Berklee College of Music
Berklee College of Music is a private music college in Boston, Massachusetts, with additional campuses in New York City and Valencia, Spain. The college was founded in 1945 by Lawrence Berk to provide contemporary music education to students who wanted to pursue a career in music. Since then, it has become one of the most prestigious music schools, with notable alumni such as Quincy Jones, John Mayer, and Esperanza Spalding.
Berklee offers a wide range of undergraduate and graduate programs in music performance, songwriting, production, business, and composition. One of the school's unique features is its focus on contemporary music styles such as jazz, rock, pop, and electronic music. The Boston Conservatory emphasizes contemporary classicism and music of the future. At the same time, Berklee NYC offers a Master of Arts in Creative Media and Technology with three specialties: Songwriting and Production, Writing and Design for Musical Theater, and Live Music Production and Design.
Students at the Berklee College of Music can also study music production, music scoring for film, television, and video games, and contemporary music performance at the school's location in Valencia, Spain.
Berklee College is known for its innovative teaching methods, which include a mix of theory, performance, and technology. Students learn from experienced musicians and industry professionals who help them develop their skills and prepare for a career in music.
Apply to the Aspiring Musicians Scholarship for a chance to win $500 toward your music education.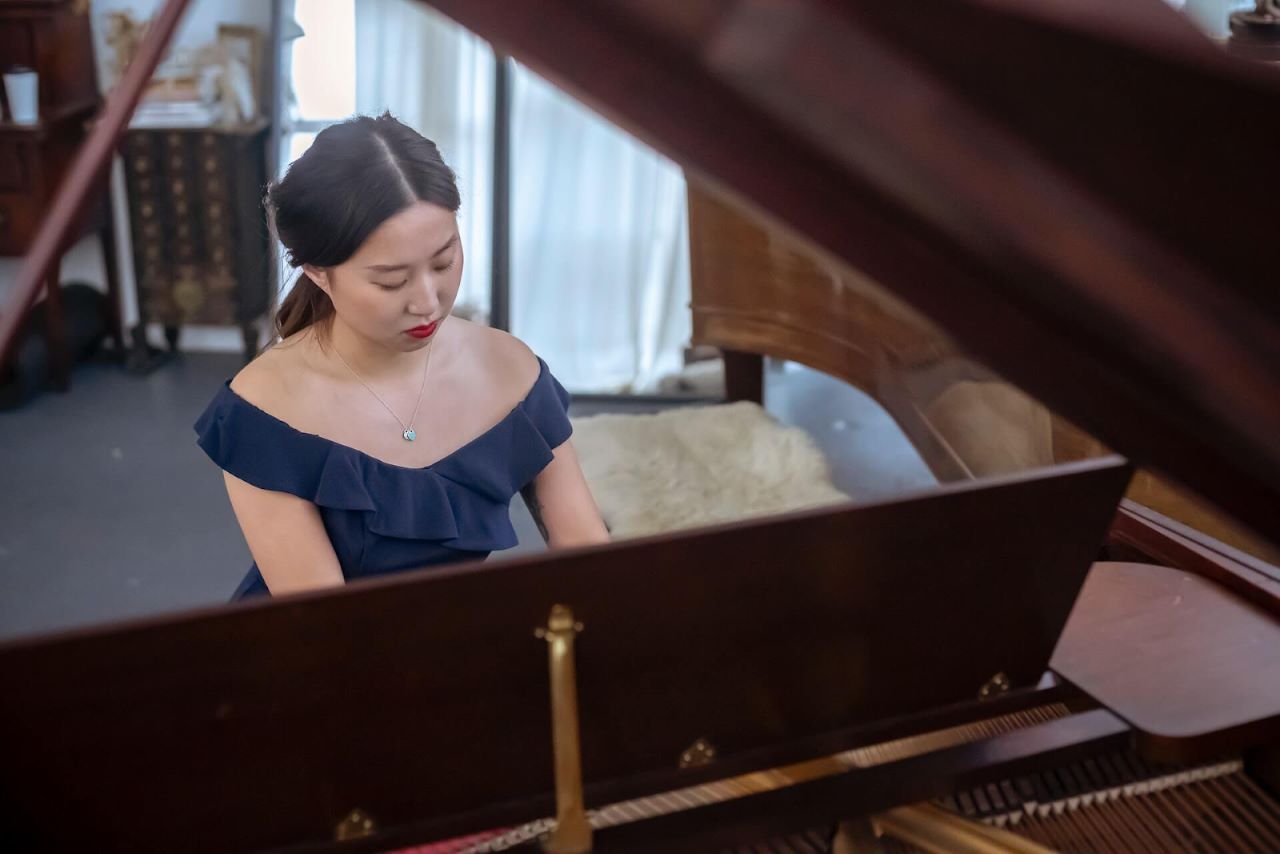 Carnegie Mellon University
Carnegie Mellon University School of Music is a private music school in Pittsburgh, Pennsylvania. Founded in 1912, Carnegie Mellon has since developed a reputation as one of the most esteemed music schools in the United States.
The School of Music offers undergraduate and graduate programs in areas such as instrumental performance, vocal performing arts, electronic music, music and technology, and double major opportunities for students who wish to study music and another field.
One of the unique features of the School of Music is the interdisciplinary approach to music education. Students have the opportunity to collaborate with students and faculty in other departments at Carnegie Mellon, such as computer science, engineering, and theater. This allows music students to explore new ways of creating and performing music, including computer music.
Indiana University Jacobs School of Music
The Indiana University Jacobs School of Music is a public music school in Bloomington, Indiana.
The Jacobs School of Music offers undergraduate and graduate programs in areas such as historical performance, choral conducting, collaborative piano, and audio engineering and sound production. Performance is an integral part of the curriculum at the Jacobs School of Music, with over 1,100 performances taking place at the music school each year and more than three dozen student ensembles.
Students have the opportunity to perform in a variety of venues, including the Musical Arts Center, which seats over 1,400 people. The school also hosts many festivals and competitions, including Indianapolis' prestigious International Violin Competition.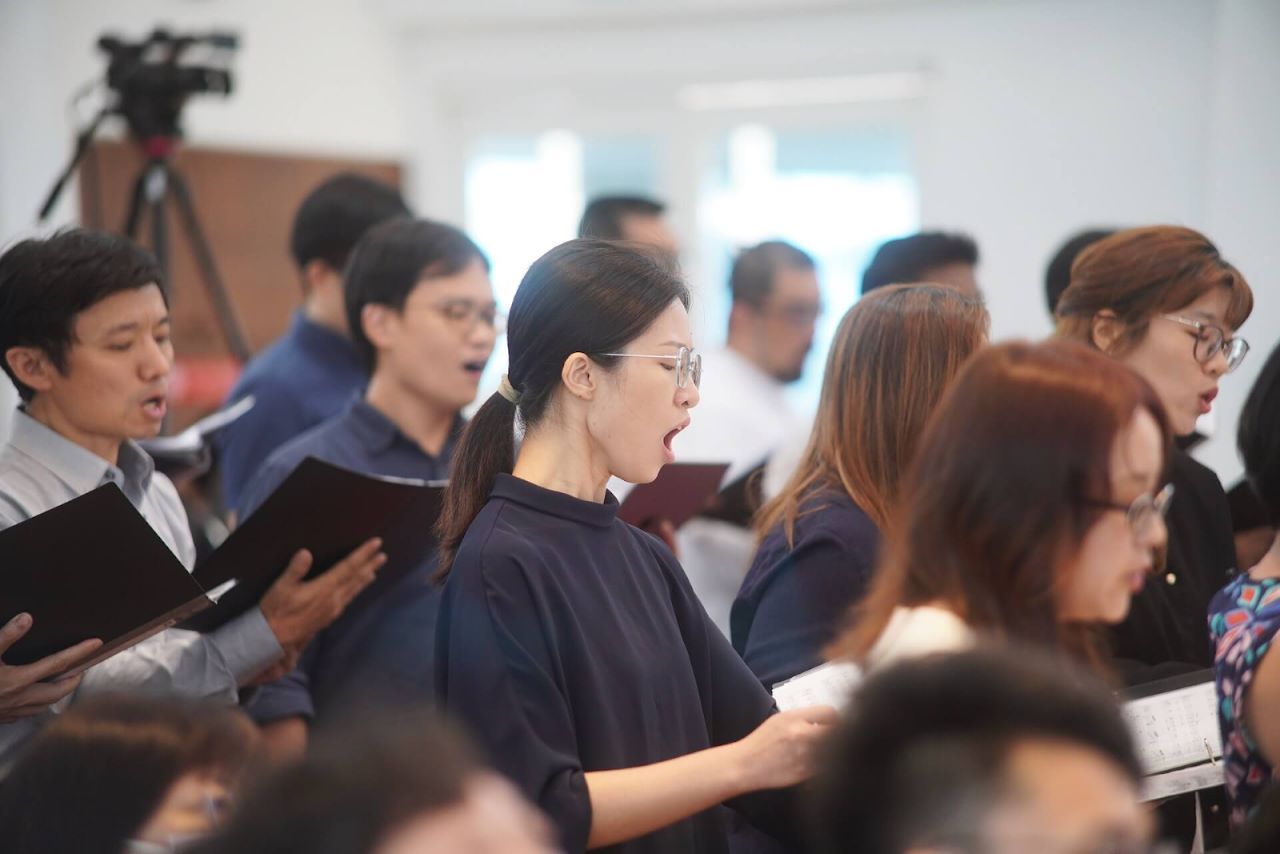 Oberlin College Conservatory of Music
Oberlin College's Conservatory of Music is a private music school located in Oberlin, Ohio. The Conservatory of Music was founded in 1865 and is the oldest continuously operating conservatory in the United States.
At Oberlin College Conservatory of Music, students have the opportunity to work with accomplished faculty who are active performers, composers, and scholars in their respective fields. The conservatory offers 42 areas of private, applied study, including unique instruments such as historical keyboard instruments, baroque flute, and recorder. Additional areas of study include recording arts and production, musicology, and a Pedagogy, Advocacy, and Community Engagement Integrative Concentration that focuses on fostering the development of students as global artist-citizens.
One of the unique features of the Oberlin Conservatory of Music is the school's commitment to social justice and diversity. Students have the opportunity to participate in programs such as the Multicultural Resource Center, which provides support for underrepresented students in music to make music education more inclusive and accessible.
New England Conservatory
The New England Conservatory is a private music school located in Boston, Massachusetts--and one of the best music schools in the United States.
The New England Conservatory's Integrative Curriculum combines music history, performance, composition, and entrepreneurship to empower students to become holistic musicians prepared to make a transformative impact through their careers. The school offers undergraduate and graduate programs in areas such as music performance, jazz studies, composition, and musicology.
The New England Conservatory is a music school that has demonstrated a strong commitment to cultural equity and belonging within and beyond the music industry. Students are paired with academic advisors who get to know each music student as an artist and a person and guide them through their journey through music school.
Furthermore, the New England Conservatory houses a preparatory school of music for K-12 students in the greater Boston community. Students at the New England Conservatory have access to a rich cultural and music environment in Boston, including the renowned Boston Symphony Orchestra and the school's very own Jordan Hall, one of the finest concert halls in the world.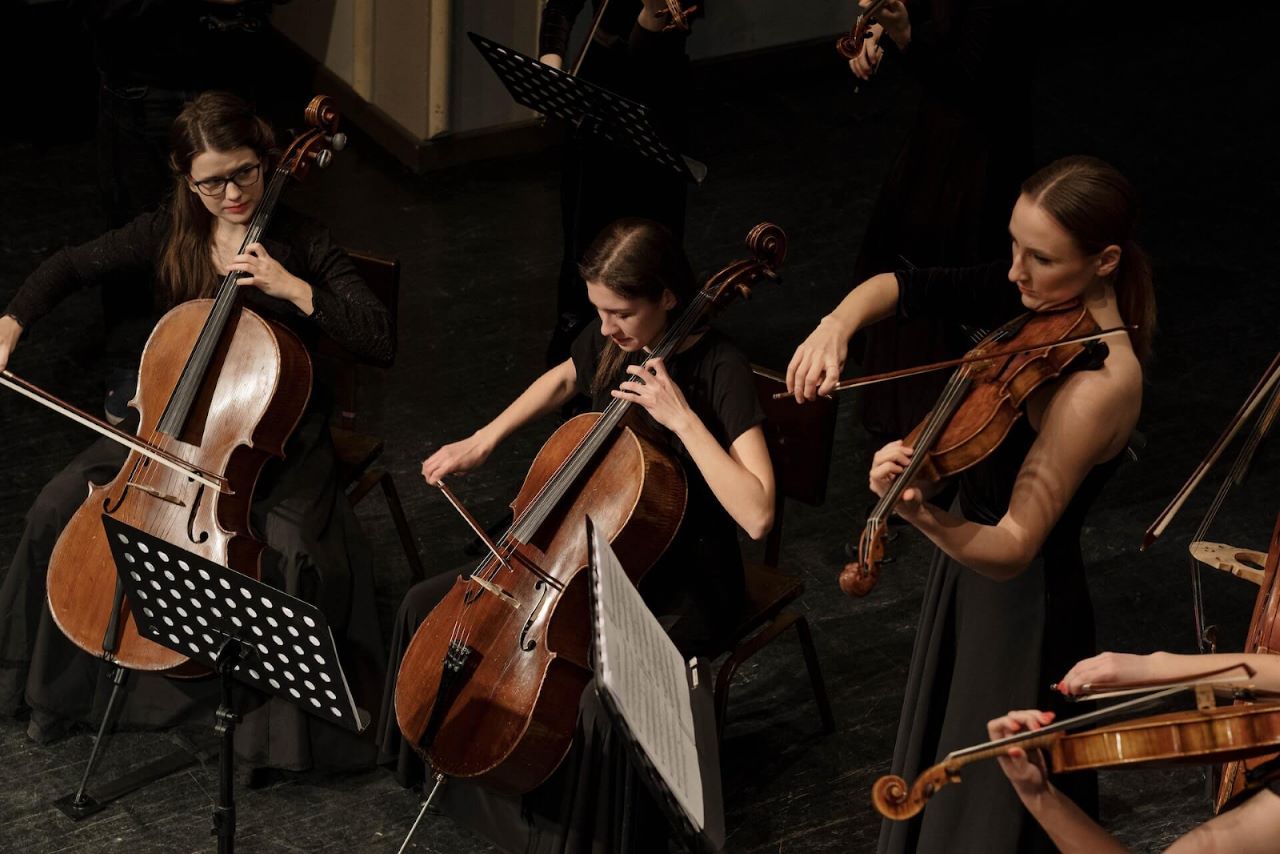 Frequently Asked Questions About Music Schools
How expensive is attending music school?
Attending one of the top music schools in the United States can come at a high financial cost, with private music schools costing around $50,000-$70,000 annually. Luckily, financial aid for music students and scholarships for music programs can help music school students pay for their education.
What careers can I have with music degrees?
Earning a bachelor of music or a graduate degree in music opens the door to numerous musical careers. Undergraduate students who studied music performance may choose to audition for professional symphony orchestras, jazz bands, or choral groups. Students may also become private music teachers or pursue further graduate school to become music professors and scholars.
Can I attend musical school if I am a beginner?
Some music schools accept students at all skill levels. These schools often offer programs tailored to beginners, allowing them to learn music fundamentals and gradually progress to more advanced levels.
Now that you've learned about these prestigious music schools, you're ready to start preparing to apply to music schools and audition for your dream music programs! Don't forget to create a free Bold.org profile to apply for music scholarships, and check out more blog posts on the Bold.org blog!