Best Art Schools in the US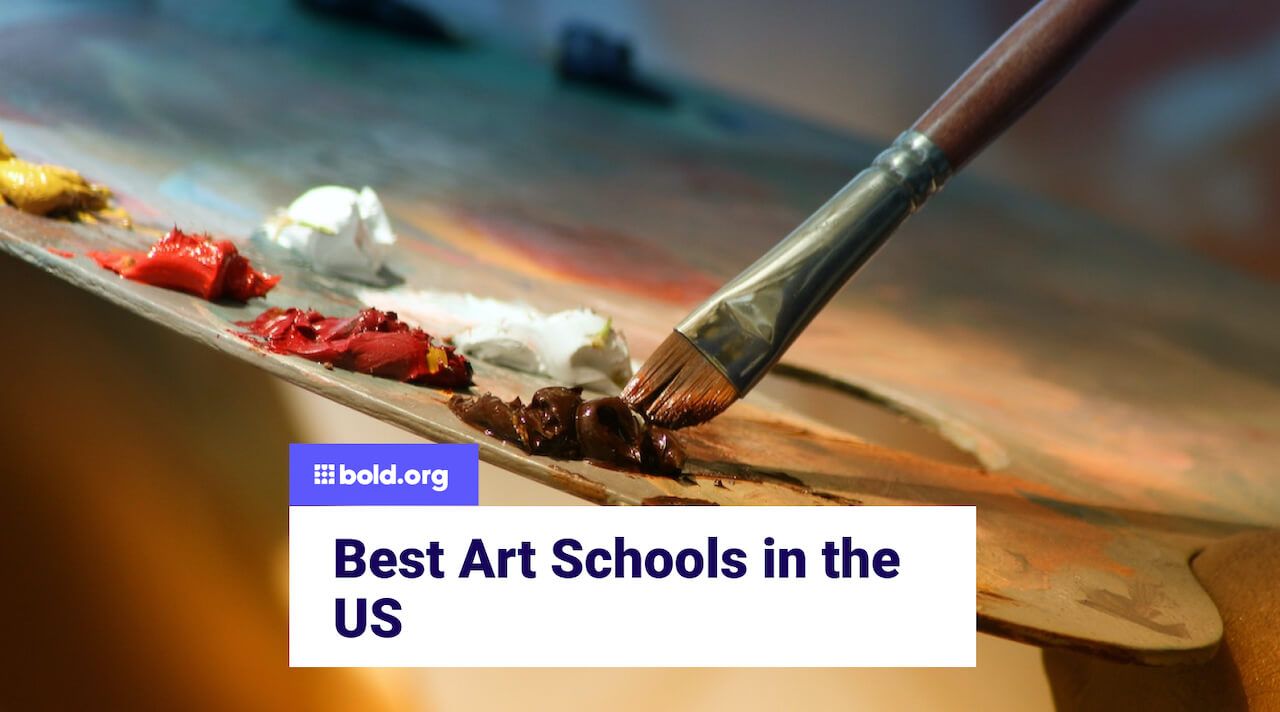 Top scholarships with upcoming deadlines
Whether you want to study architecture, fashion design, or another art form, embarking on a journey to pursue a career in the arts requires skill, dedication, and an environment that fosters creativity and growth.
The United States is home to numerous prestigious art schools that provide aspiring artists with the platform to refine their talents and shape their artistic visions. In this article, we will explore the best art schools in the US, in no particular order.
Get Matched to Thousands of Scholarships
Create your Bold.org profile to access thousands of exclusive scholarships, available only on Bold.org.
Create Free Profile
The ten institutions highlighted in this article represent some of the finest art schools in the US, renowned for their exceptional programs, faculty, resources, and contributions to the world of art. However, these rankings are subjective, and it is essential for aspiring artists to consider their own artistic goals, preferences, and individual needs when selecting an art school.
For some students, it may be crucial to have a specific discipline or on-campus art museums, but another important aspect of going to any college is the price. While art school can be expensive, this should not stop any student from pursuing a fine arts program. At Bold.org, our mission is to eliminate student debt. You can find plenty of scholarships and blog posts to help you through the college process.
Create a profile today to apply to hundreds of exclusive scholarships!
Rhode Island School of Design (RISD)
Located in Providence, Rhode Island, RISD is widely regarded as one of the best art schools in the US. The school contains 2,620 students, so it is fairly competitive, but it offers 44 undergraduate and graduate programs, including glass and woodworking, architecture, and more.
With a focus on cross-disciplinary collaboration, RISD cultivates a vibrant artistic community and encourages experimentation and innovation. In addition to RISD's programs, their collaboration with Brown University means that you can take classes or even get a degree at an Ivy League University while studying within your specific discipline.
While RISD does have a wide range of programs and amazing facilities, the undergraduate tuition is $58,690. With RISD's financial aid and other scholarships to help, though, RISD's art and design programs can be the perfect program for many students.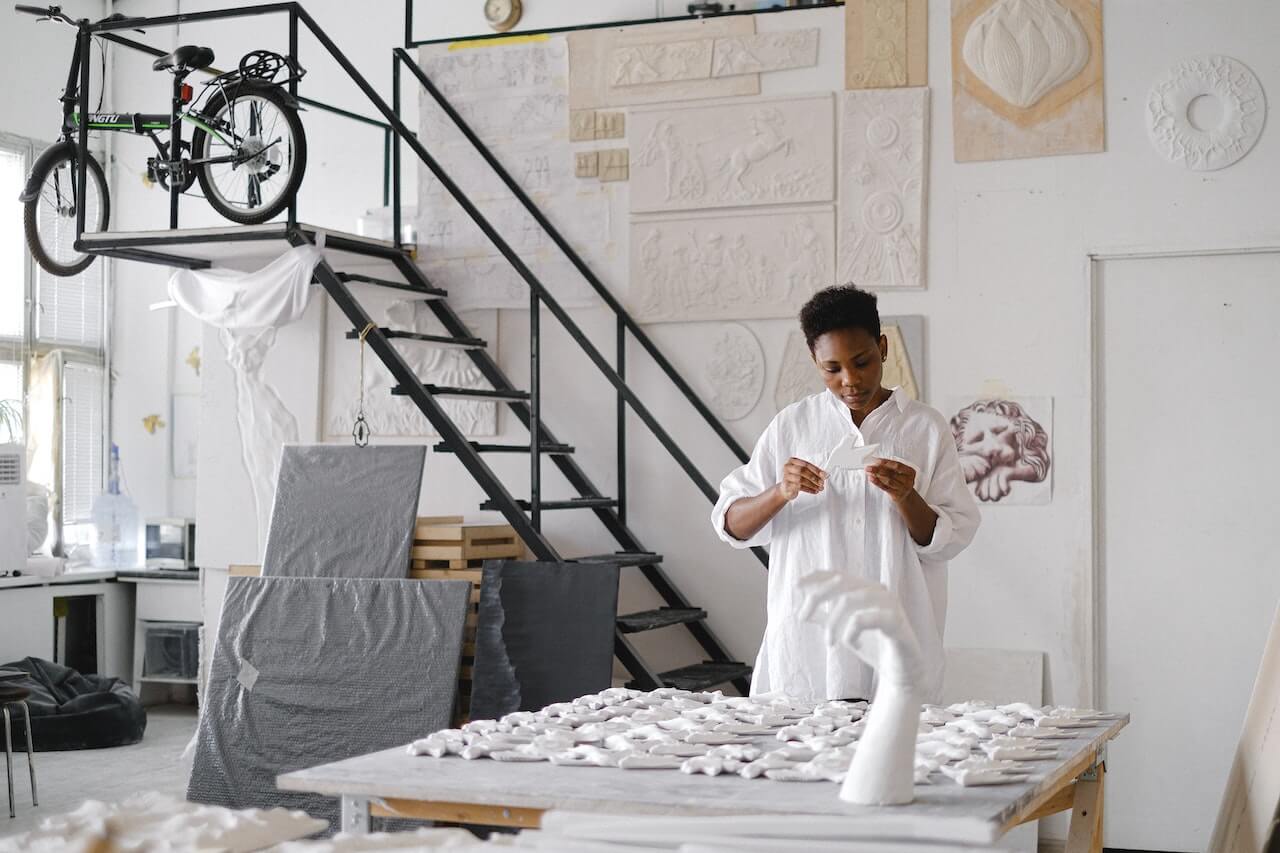 School of the Art Institute of Chicago (SAIC)
Located in the vibrant city of Chicago, Illinois, SAIC offers 48 programs, including game design, writing, and ceramics, among others. With only 3,571 students, SAIC's commitment to interdisciplinary excellence allows students to push the boundaries of their artistic practices. At SAIC, you don't declare a major, meaning you are free to choose from various art forms.
SAIC has plenty of programs and facilities to help artists realize their potential, including a Visiting Artists Program, laser cutting, mold making, 3D printing facilities, and multiple exhibition venues. While the cost can depend on the number of credit hours a student takes, the undergraduate tuition at SAIC is currently $53,550 per year.
Pratt Institute
Situated in the heart of Brooklyn, New York, Pratt Institute is a school of artistic excellence. Pratt has 5,137 graduate and undergraduate students who work in 48 programs. Undergraduate students can study fashion design, writing, or communications design, among other majors within these programs.
Pratt Institute combines practical skills with theoretical knowledge, with each student starting with a solid foundation in liberal arts. With a tuition of $57,659 per year, the school is not the cheapest on this list, but according to the college, 78% of students receive financial aid. Students can also benefit from the vibrant New York art scene, with plenty of exhibitions and artists within the city.
California Institute of the Arts (CalArts)
Located in Valencia, California, CalArts has an enrollment of 1,471 students and is renowned for its avant-garde approach to arts education. Founded by Walt Disney, the institute has a strong emphasis on experimental and boundary-pushing work. CalArts offers more than 70 degree programs, including but not limited to film, animation, dance, music, and theater. CalArts' tuition is currently $56,074.
CalArts is different from other art schools because of its proximity to Hollywood and the fact that every student has a faculty mentor throughout their time at CalArts who advises them both academically and creatively and serves as a link to the professional industry.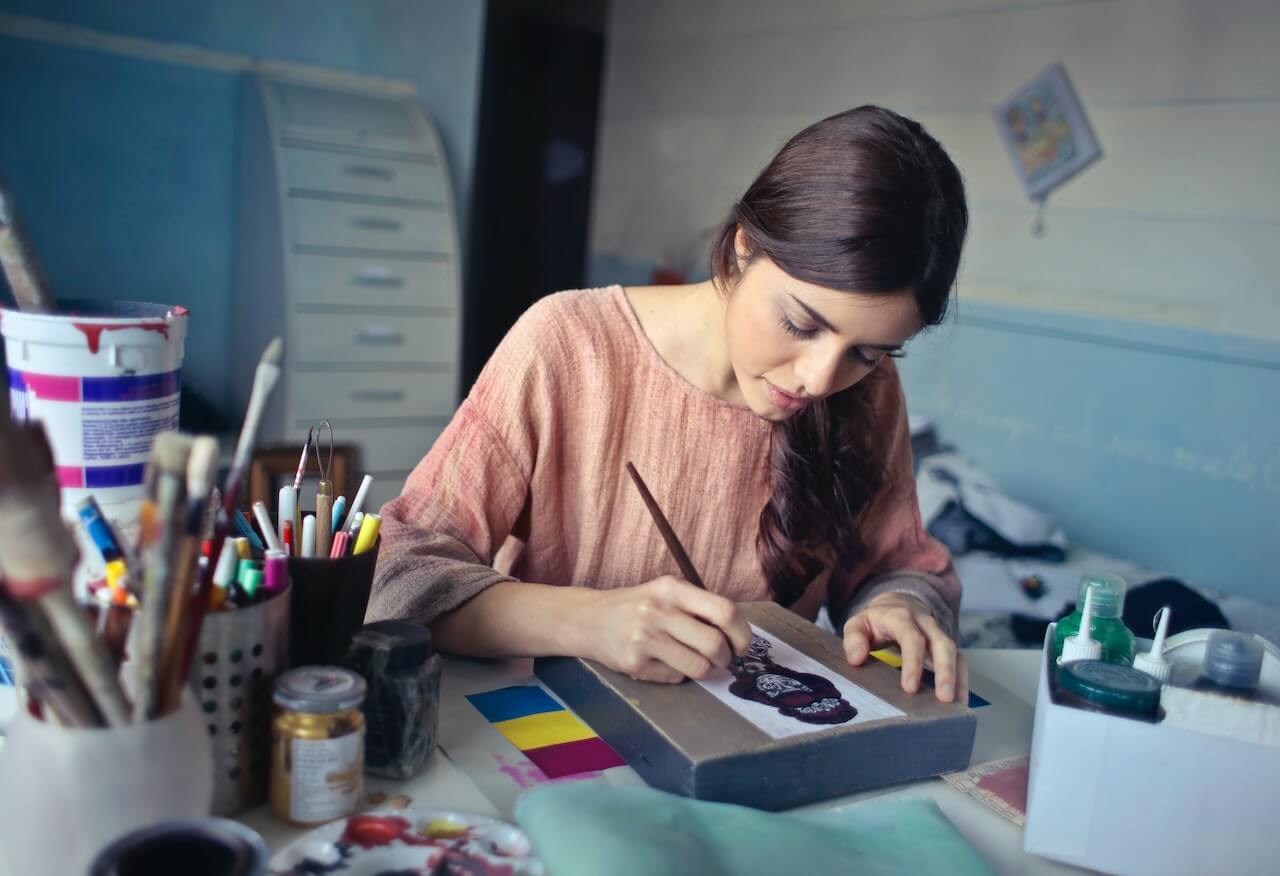 Savannah College of Art and Design (SCAD)
With campuses in Savannah, Atlanta, and even an online degree option, SCAD offers a global artistic experience. Students can even study abroad and take classes at SCAD's campus in Lacoste, France. The school is a bit larger, with more than 15,000 students, but the school's many degree programs make up for it.
With more than 40 programs of study, the school provides a comprehensive range of arts programs, including animation, fashion design, illustration, and more. Additionally, SCAD's undergraduate tuition is $37,575, so the school has slightly lower tuition.
Yale School of Art
As part of the prestigious Yale University in New Haven, Connecticut, the Yale School of Art stands at the forefront of art education and research. The Yale School of Art is a graduate school that confers Master of Fine Arts degrees in Graphic Design, Painting/Printmaking, Photography, and Sculpture.
While the Yale School of Art doesn't offer undergraduate degrees, the school offers an intimate environment for students to engage with faculty mentors and peers, fostering critical thinking and pushing artistic boundaries across disciplines. The school's tuition for the 2023-2024 year is $45,285.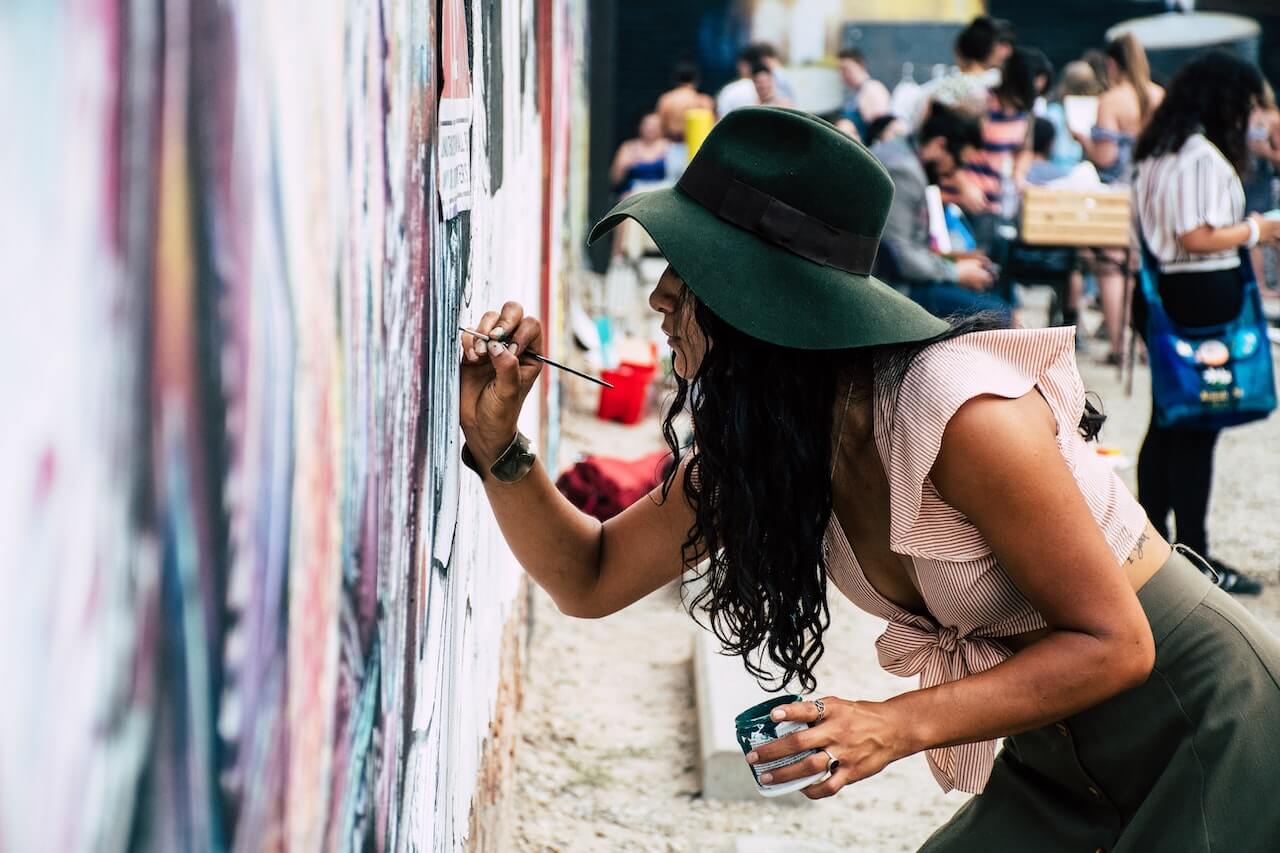 Maryland Institute College of Art (MICA)
Located in Baltimore, Maryland, MICA is the oldest continuously degree-granting college of art and design in the nation and is widely recognized for its comprehensive curriculum and vibrant artistic community. The college enrolls nearly 3,500 students.
MICA offers a wide range of programs in fine arts, graphic design, sculpture, and more. With a focus on both technical skills and conceptual development, MICA equips students with the tools necessary to navigate the contemporary art world.
The tuition for full-time students is $53,180. MICA also offers non-degree learning opportunities, which offer a flexible schedule for anyone interested in pursuing the study of art and design.
Cooper Union School of Art
Cooper Union School of Art, located in the heart of Manhattan, New York, provides a rigorous and immersive artistic experience for its 250 students. At the school of art, after completing a foundational program in their first year, students can study drawing, film/video, graphic design, painting, photography, printmaking, and sculpture.
With a commitment to offering an education that is financially accessible, the school attracts some of the brightest minds in the art world, nurturing their talents and fostering creative exploration. The cost of tuition at The Cooper Union is $44,550, but each admitted student receives a half-tuition scholarship, and Cooper Union meets 100% of demonstrated financial need.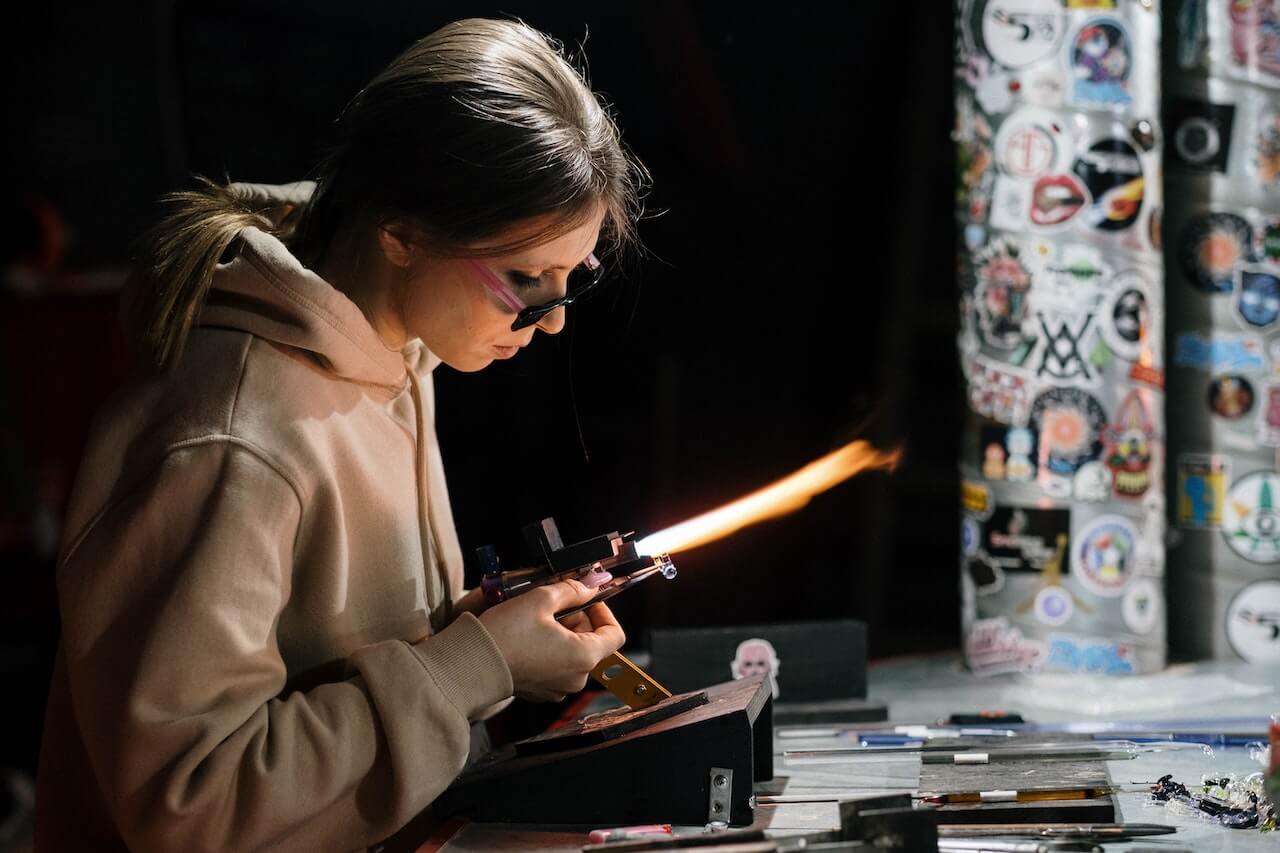 Cranbrook Academy of Art
Cranbrook Academy of Art is a graduate school located in Bloomfield Hills, Michigan. The school is known for its intimate and highly selective environment, allowing for individualized attention and mentorship. Each department has an enrollment of approximately 15 students who are chosen and led by a full-time Artist, Designer, or Architect-in-Residence who is the sole faculty member and head of the department.
The school offers 11 departments for artists to choose from, including metalsmithing, ceramics, photography, and design. At Cranbrook, students have an open curriculum, allowing for a lot of freedom. The tuition at Cranbrook Academy of Art is currently $42,450.
Massachusetts College of Art and Design (MassArt)
Located in the city of Boston, Massachusetts, MassArt is the first and only public college of art and design. The school combines rigorous artistic training with a liberal arts education, with a large variety of fine arts programs to choose from.
MassArt has more than 20 different degree programs, including animation, art education, furniture design, and more. In addition to these programs, MassArt also has the Studio for Interrelated Media (SIM), which allows students to experiment with different art forms, whether it is digital or print. In total, MassArt has 1682 students within its schools.
The school's interdisciplinary approach encourages collaboration and critical thinking, enabling students to explore various mediums and develop a well-rounded artistic practice. The current tuition at MassArt is $15,000 for Massachusetts residents, $33,700 for New England residents, and $42,190 for out-of-state residents.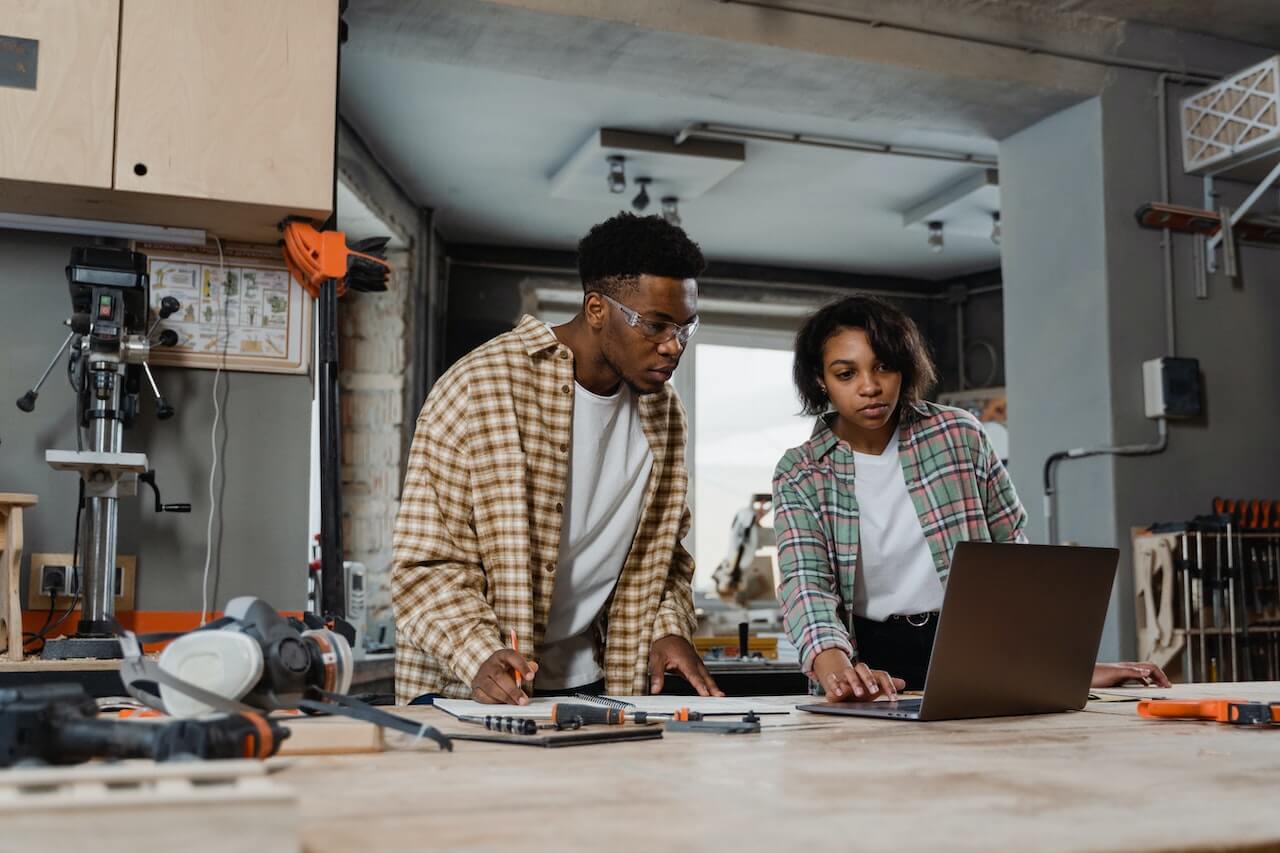 Frequently Asked Questions About Art Schools
Can you get an art degree online?
Yes, many schools, like the Savannah College of Art and Design, have online art degree options. Many art colleges also have the option to study art part-time.
What are potential jobs in arts and design?
Beyond being an artist or designer in your specific discipline, those with an art degree can work in museums or teach in schools. Animators or graphic designers are also potential jobs that can have a high salary.
Is art school really worth it?
It depends on the student, but many art students enjoy the experience of getting an art degree. If art students have exceptional talent, they may not need a bachelor's or master's degree to become skilled artists. But, art schools are extremely helpful for artists who want to focus on and hone their crafts, as they often have very specific degree programs. Many schools also have artists in residence who help students develop their vision and allow students to gain connections in the industry.
Conversely, art school does not guarantee that students will have a very lucrative career, and the high tuition prices can cause students to fall into debt. Luckily, plenty of financial aid options and scholarships help students get their degrees at little to no cost.
On Bold.org, you can find plenty of scholarship options on our website, even scholarships specifically for artists and art students.