How to Apply for Academic Scholarships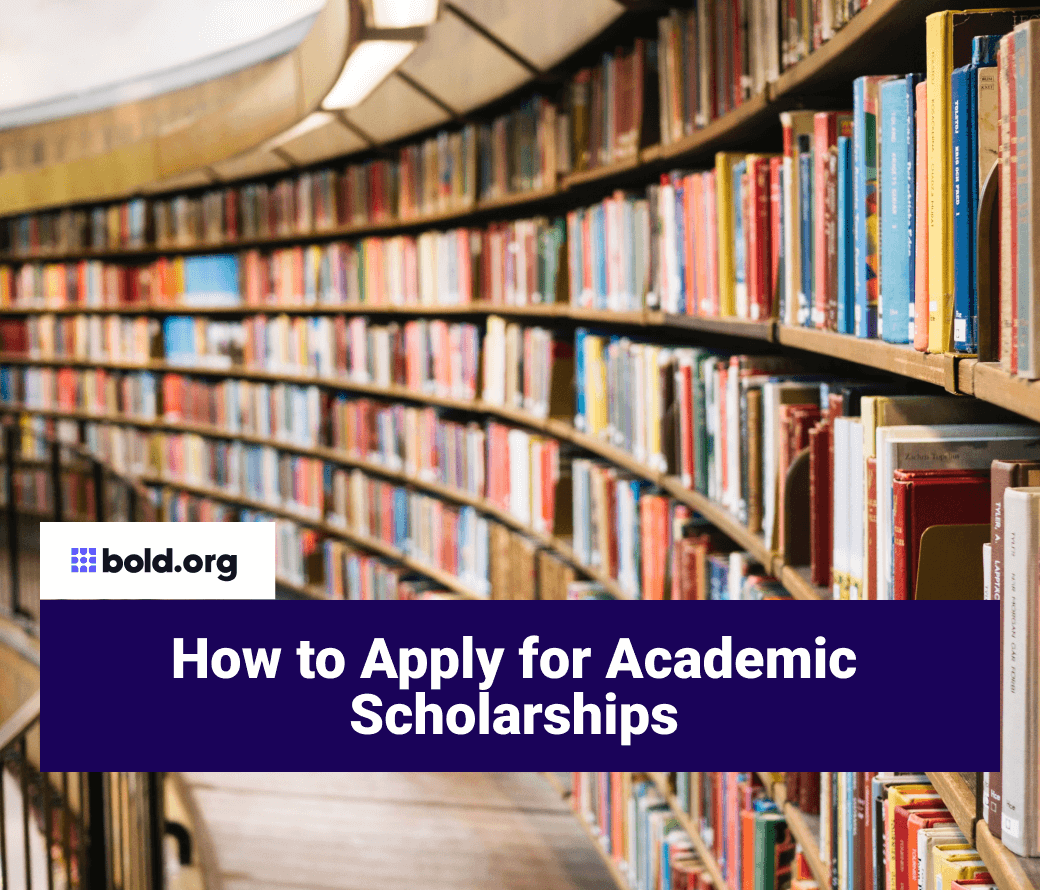 Top scholarships with upcoming deadlines
You've worked hard to maintain your academic success, and your class grades and GPA reflect that. Now what?
If you were a top student in high school and now you're looking to take the next step and earn your undergraduate degree, it's time to reward your hard work and dedication with scholarship money. Even if you're still a long way from being a high school senior, there's no better time to start planning for the future than now.
Academic scholarships are where your academic merit pays off--literally.
Get Matched to Thousands of Scholarships
Create your Bold.org profile to access thousands of exclusive scholarships, available only on Bold.org.
Create Free Profile
Academic scholarships are awarded to hardworking high school students and undergraduate students who demonstrate academic merit. About 22% of undergraduates are awarded merit-based scholarships annually. While applying for scholarships can be a tedious task, you'll be able to pursue your undergraduate education with reduced student debt by putting in the extra effort for this financial aid.
Sample academic scholarships
Many academic college scholarships are based on high school GPA, but high school seniors and graduate students alike are sure to find scholarships for their academic achievement. GPA requirements for scholarships found on Bold.org can vary. Based on the perfect 4.0 scale, more competitive scholarships may require higher GPAs such as 3.5, while others can be more lenient, requiring at least a 2.5 GPA. Maintaining your GPA and earning high class grades are critical to competing for academic scholarships.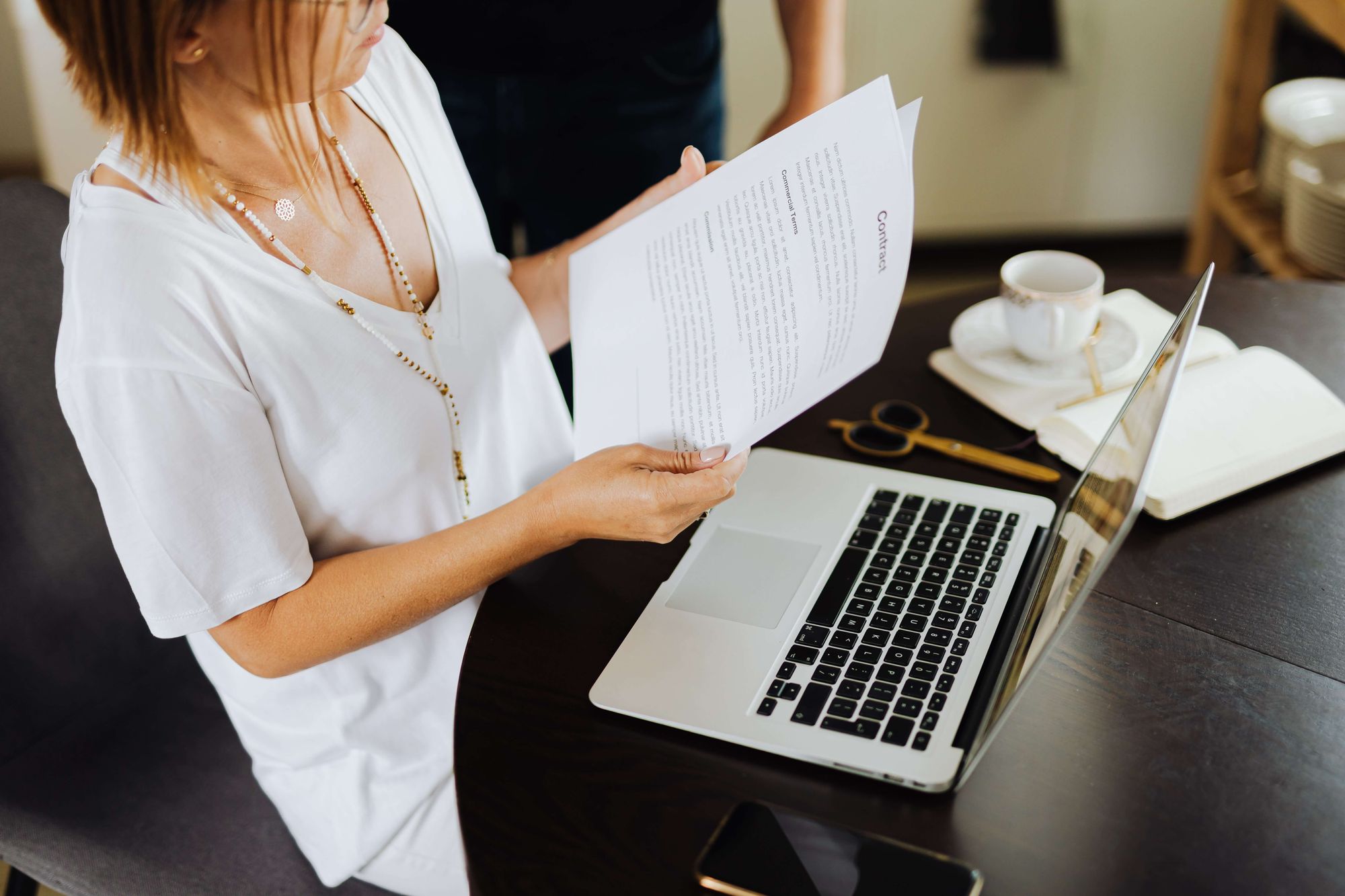 Bold.org has college scholarships for all students in need of financial aid. Students with a 3.5 or higher GPA are the most likely to earn private scholarships with a 17% likelihood of receiving them. Moreover, students with an unweighted GPA of 3.5 to 4.0 are twice as likely to be awarded a private scholarship as those with a GPA lower than 3.0.
If your GPA is above average, check out these 3.0 GPA Bold.org scholarships. Or, you can aim higher and apply for these competitive 3.5 GPA scholarships!
If your GPA is lower than average, you can find scholarships on Bold.org for your GPA, too! Check out Bold.org's 2.5 GPA scholarships or consider the 2.0 GPA scholarships. Regardless of your GPA, there's a scholarship out there for you.
How do academic scholarships work?
Scholarship money is a great alternative to federal student loans, which add interest that college students be stuck paying off years after graduating college.
Merit-based scholarships are awarded to hardworking students who show high involvement and great potential. College scholarships like these are meant to reward high school students and college students who have demonstrated academic excellence. The scholarship money earned through academic scholarships can be put towards education-related costs when attending college: student fees, tuition, textbooks, etc.
There are different types of academic scholarships. Some can be national merit scholarships or federal student aid or academic scholarships sponsored by the government. Many scholarships are awarded to deserving students by the university they enroll in. These scholarship programs are selective among incoming freshmen.
Scholarships on Bold.org are usually based on GPA and/or SAT/ACT scores. Bold.org scholarships are provided by donors who are looking to financially support prospective college students, so there are awards available for all types of students.
For a merit-based scholarship, there are different ways to demonstrate your academic merit that scholarships will be looking for in applicants. If you are considering applying for academic scholarships, you must meet the following criteria:
Outstanding academic records
Satisfactory academic performance
A strong list of extracurriculars in high school
Top high school class rank and top grades
Nearly perfect scores on standardized tests like the SAT or ACT
Take note that while this list has the standard requirements, your eligibility can vary from one scholarship to another.
When to apply for academic scholarships
Many students begin to apply for scholarships during high school when they are focused on their academics and planning for a college education. If you are currently in high school, you can find scholarships that are exclusive to high school students and high school seniors on Bold.org. When it comes to academic scholarships, it is best to apply for scholarships after having access to your official SAT/ACT scores, official high school transcript, and current GPA, since these numbers are what academic scholarships will usually look for.
However, financial aid comes in many forms and there are a variety of college scholarships for students from any walk of life. For current undergraduate-level students, there are merit scholarships within reach on Bold.org. You can find scholarships that are exclusively for college students, whether it's for undergraduate students or for graduate students. There are still scholarship opportunities for students in a graduate program and pursuing a graduate degree. Even recent graduates who have entered the workforce but are still repaying student loans are eligible for some scholarship opportunities.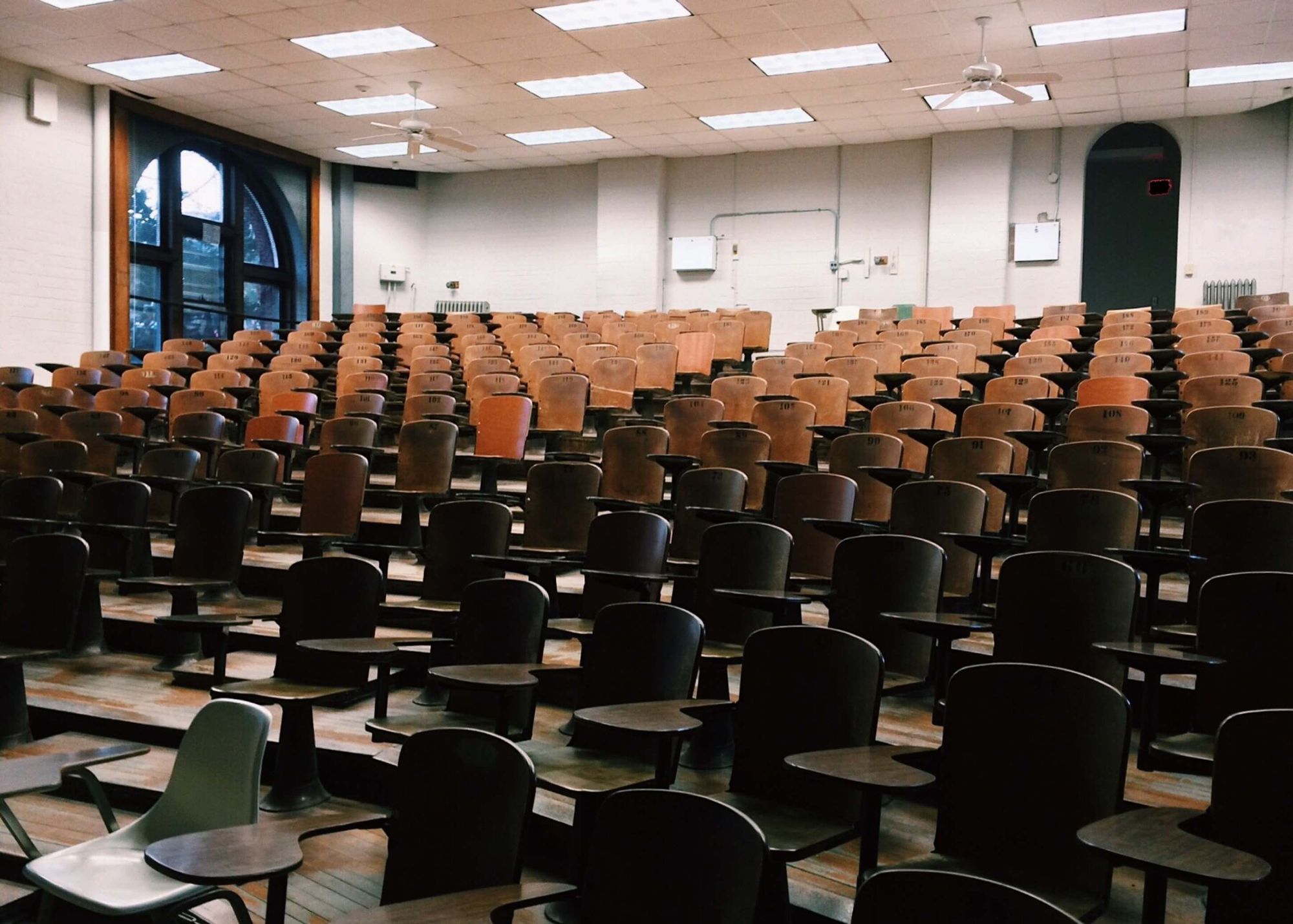 Students pursuing a college degree can apply for scholarships anytime on Bold.org. To apply for merit scholarships on Bold.org, simply click 'Apply Now' on the scholarship of your choice. You can apply anytime, but try to apply for as many scholarships as you can.
How do I know if I'm eligible for an academic scholarship?
Eligibility is easy to check on Bold.org. All eligibility requirements will be clearly listed on every scholarship application, in addition to other important information pertaining to the award.
If you apply for scholarships through your completed Bold.org profile, Bold.org can determine which scholarships match your profile and filter your results so that you only see scholarships you are eligible for based on your profile. Making a Bold.org profile can be beneficial in saving time by determining your scholarship eligibility for you.
Wondering if scholarships expire? Check out this blog to learn more!
Academic scholarship application tips
Keeping up with your classes while trying to apply for scholarships can be a heavy workload. Luckily, Bold.org is here to make college scholarships easy to apply for. Try following the helpful tips below when applying for academic scholarships!
Create your Bold.org profile
Your scholarship search starts with your Bold.org profile! Create your profile and fill in the information to the best of your ability. Be sure to have a detailed, bold profile to give donors a sense of your personality. The more complete your profile is, the easier it'll be to apply for scholarships. Additionally, you can earn bold points to make your profile even more noticeable in the applicant pool.
Prepare your materials ahead of time
Academic scholarships on Bold.org may require you to submit extra materials, such as an official high school transcript and school records, to confirm your GPA meets the scholarship criteria.
Merit scholarships may also be based on your test scores, and consequently, require you to submit your official SAT or ACT scores. The SAT is scored on a range of 400-1600 with an average score of 1060 in 2021. The national average score for the ACT in 2020 was 20.6, with the composite score ranging from 1 to a perfect 36. If your score on either of these standardized tests was above average, consider applying for academic scholarships for which your score meets the criteria.
Use the filters on the Bold.org scholarship page
On Bold.org, you'll be able to find all types of scholarship opportunities. Take advantage of Bold.org's scholarship search tools to find scholarships that best fit you. By using the filters on the Bold.org scholarship page, you can narrow down your scholarship search to ones that best match your profile. You can find scholarships for your niche, your GPA, your SAT/ACT score, your college major, etc.
Thoroughly look over the scholarship application
Once you find a scholarship that fits you best, review the scholarship application for important information, such as scholarship deadlines, selection criteria, eligibility requirements, and required materials. Many academic scholarships will ask you to write an essay on a given topic and others may require you to submit images or a video to apply.
Apply early and often for academic scholarships
There are many high school students and college students out there who need financial aid to pay for college too, and they're bound to find the same scholarships as you. Merit scholarships are awarded to a select few students from a pool of eligible applicants. There are many students whose academic performance can match the scholarship criteria better than yours, and vice versa.
To combat the competition, apply for as many scholarships as you can to maximize your chances of being the one chosen for a college scholarship. Apply to scholarships as early as possible. Be sure to come back to the Bold.org scholarship page to find new scholarship opportunities being added constantly, and be the first to apply! If you're short on time, you can bookmark any scholarships you want to come back to and apply to at a later time.
Put effort into your scholarship essays
Your school records and GPA can speak for themselves. However, there's always more you can say about yourself. No-essay scholarships are ideal when you're short on time. However, most scholarships require applicants to write an essay on a given topic. Although other applicants can have the same grades and GPA as you, scholarship essays are where you can set yourself apart. You can talk about your community service and achievements but it's also important to talk about yourself beyond your academic achievement as donors want to get to know the true you.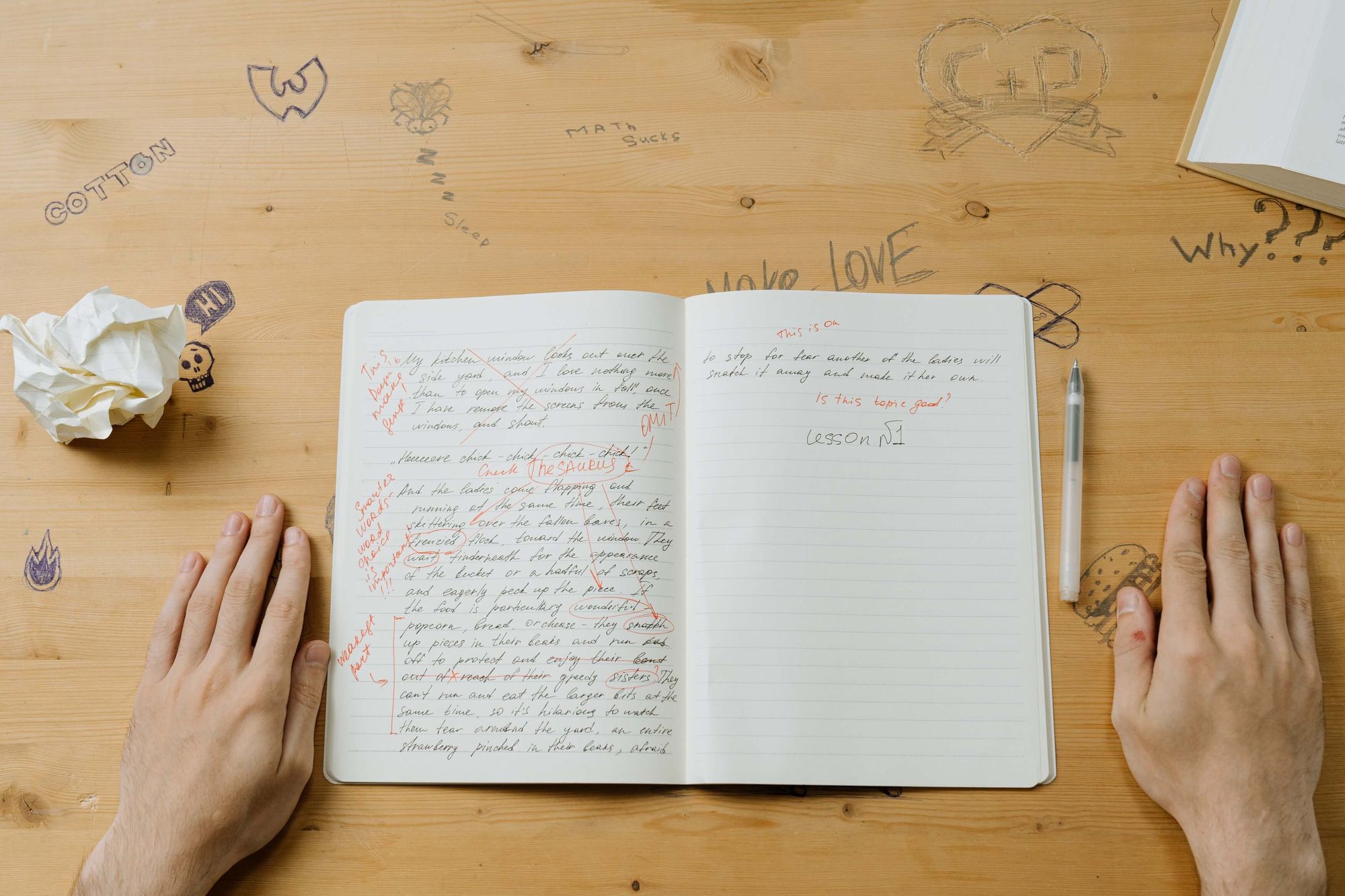 So, stretch out your fingers and start writing! Be sure to stay focused and answer all aspects of the given prompt. Don't be afraid to be personal in your writing. Additionally, have someone proofread your essay before submitting it to ensure your essay is polished and grammatically correct.
Frequently asked questions about academic scholarships
What is the easiest way to get a scholarship?
Bold.org makes your scholarship search easy, providing all the scholarship search tools you'll need. First, find scholarships on the Bold.org scholarships page that best fit you. Then, to apply, simply click 'Apply Now' on the scholarship of your choice.
Qualified incoming freshmen enrolled in a college providing academic scholarships also have a chance at being one of the few awarded institutional merit-based scholarships at their school. There is usually no exclusive scholarship application you have to fill out for these types of merit-based scholarships since all incoming freshmen are automatically qualified and assessed by the institution's scholarship committee.
High school seniors and college students should also visit their university's financial aid office where they plan to, or currently, attend. The financial aid office has the resources you need to find other scholarship opportunities, like need-based scholarships or scholarship programs you weren't aware of.
How can I increase my chances of getting an academic scholarship?
Compared to other college students and graduating high school seniors, having a strong academic performance and demonstrated academic merit in high school already puts you among the most eligible students for academic scholarships.
However, merit-based scholarships are highly competitive, which means you'll be competing with many other deserving students.
To make yourself a competitive applicant for these college scholarships, consider going above and beyond just meeting the academic requirements.
Merit scholarships recognize academic achievement. However, it helps to have other merits that make you stand out from the other applicants. Many scholarships may also give priority to those who demonstrate significant leadership skills. A good record of community service and extracurriculars can also catch a donor's eye and get you the financial aid you need.
There are also many scholarships that are geared towards particular groups of people. Some academic scholarships can limit their eligibility to certain education levels, exclusively for high school seniors, graduate students, or undergraduate students. Other scholarships may limit the applicant pool to only women or minority groups. If you are eligible for these exclusive types of academic scholarships, you'll have a higher chance of getting the scholarship, since a competitive scholarship program established for only one group of people will have fewer applicants.
It is also important to not be discouraged when some of the academic scholarships you've applied for fall through. Not every prestigious merit scholarship program will work out, but you should keep applying for more opportunities to maximize your chances of getting financial aid for your academic excellence.
Customize your free profile with Bold.org today to view which scholarships you are qualified for.