Best Law Schools in the South
College
November 17, 2023
11 min read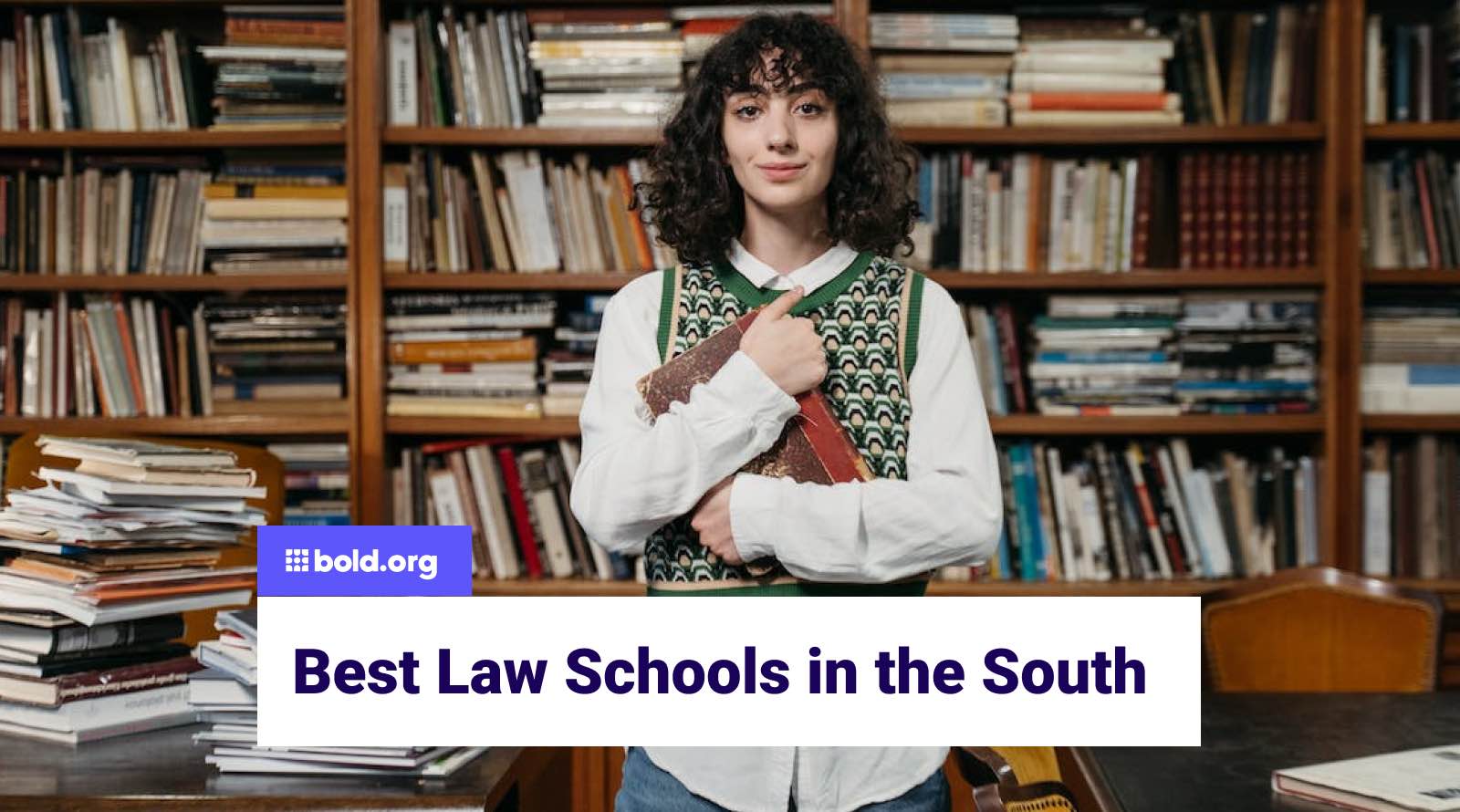 Top scholarships with upcoming deadlines
The Southern states are home to a distinct culture of unique cuisines, musical styles, and architecture. Amidst this tapestry of culture are a variety of competitive law schools located in the South. These top law institutions enable prospective students to specialize their legal education according to their professional interests. In this Bold article, we will explore the best law schools the South offers, what criteria to look for when choosing a law school and financing your legal education to attend law school.
Here at Bold.org, we are committed to helping students eliminate student debt. Check out our Scholarship Blog for more information and learn how to apply for scholarships today!
What Makes a Top Law School
Every law school offers its own distinct approach to legal education and pedagogy. Some institutions take an interdisciplinary approach to legal education, while others encourage specialization along specific tracks depending on the type of law a student intends to practice. It is essential to understand law programs' offerings to understand which institution will best support your academic and professional goals.
Law schools also utilize different forms of practical learning, like clinics and moot courts. A well-designed legal curriculum provides law students with a blend of experiential learning opportunities in addition to theoretical coursework. Narrowing your law school search according to the criteria you most value in your legal education will help you avoid overpaying for unnecessary application fees.
Suppose you are certain about what type of law you wish to practice in the future. In that case, it is essential to tailor your law school research according to the reputation of the school for that specialty, as well as nearby employment opportunities. It is easier to pursue entertainment law, for example, at law programs located in cities known for their music, film, or sports scenes because there are more professional opportunities for students and graduates in these entertainment hubs.
Another factor to consider is in what city and state you would prefer to begin your professional career and practice law in the future after graduation. Attending an institution with a robust lawyer alumni network, mentoring program, campus, or satellite campus in the city that you want to live and work in in the future will help you establish connections before graduating.